Parking Lot Bramante at the Port of Civitavecchia
Information on how to get to and the parking lot Bramante in the Port of Civitavecchia and how to book you parking space. The parking for all cruise passengers.
Bramante is the closest, most useful and convenient parking lot in the Port of Civitavecchia for all cruise passengers. See to believe!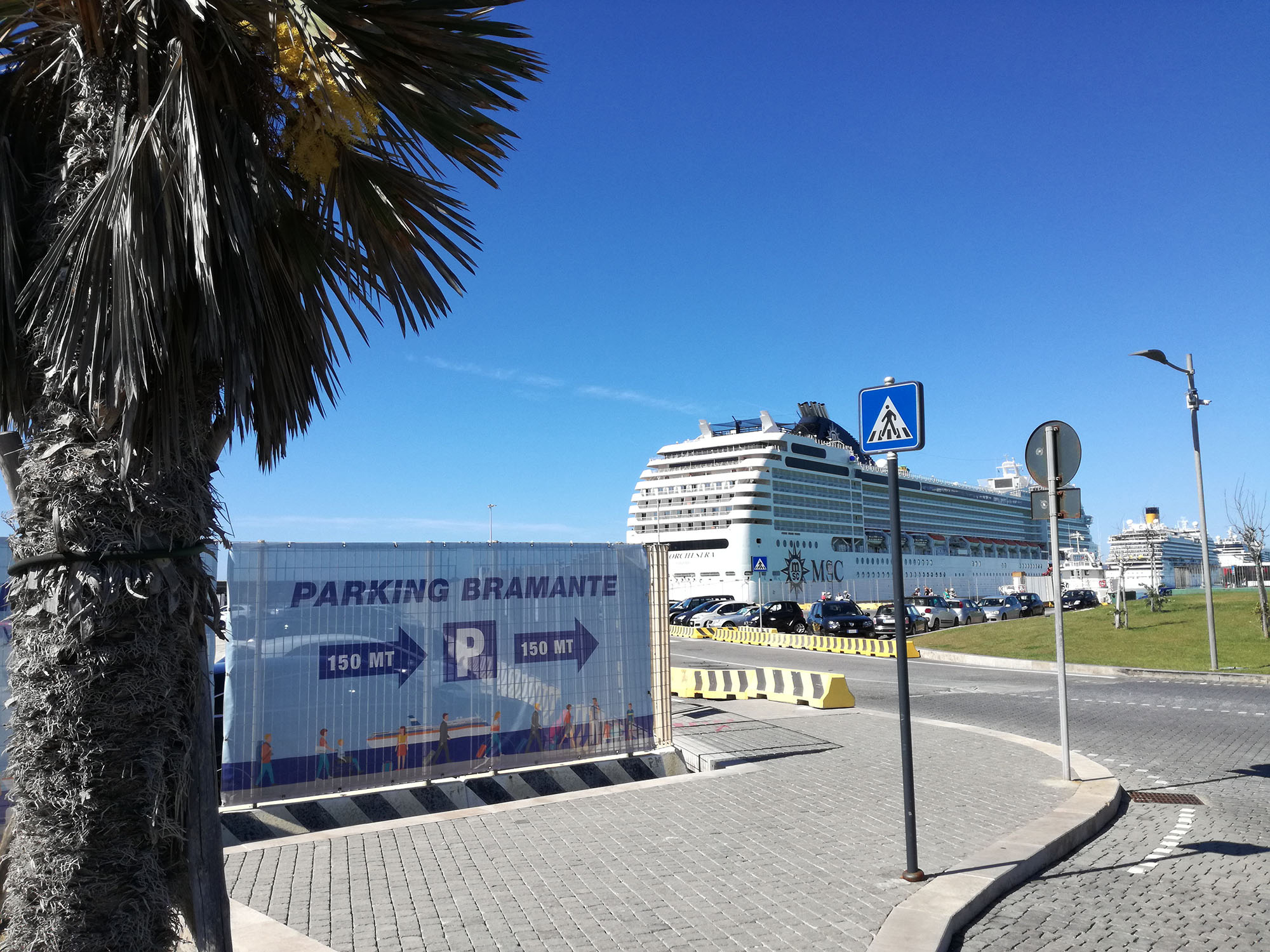 It is one of the two official parking facilities of the Port given under exclusive concession by the Port Authority of Civitavecchia to Port Mobility.
Bramante, Cruise and Nord (reserved for ferries and heavy vehicles) are the only parking lots in Civitavecchia that allow you to leave your car (or motorbike or camping van) inside the port. Using the free shuttle bus at your disposal you will get to the ship embarkation easily and quickly.

CLICK HERE AND BOOK NOW YOUR PARKING SPACE IN THE PARKING LOT BRAMANTE
HOW TO GET TO THE PARKING LOT BRAMANTE IN CIVITAVECCHIA
The parking lot is inside the port (Calata Cesare Laurenti, 3, 00053 Civitavecchia RM), it is open every day from 6 am to 9 pm and it is always under surveillance by a Port Mobility operator.
To get there, just follow directions for the Port of Civitavecchia an, once you get into the port through Varco Vespucci, pay attention to the signs. If you are using Google Maps or Waze, just write "Parcheggio Bramante Civitavecchia" and follow the directions that will take you directly inside the parking lot!
HOW TO BOOK YOUR PARKING SPACE AT THE BRAMANTE IN CIVITAVECCHIA
You can book online on our website by clicking on the link below:
CLICK HERE AND BOOK YOUR PARKING SPACE AT THE BRAMANTE IN CIVITAVECCHIA
Payment will be made on the premises upon arrival (by cash or credit/debit card). When you book online, you will receive an email that you will need to show to one of our operators when you arrive at the parking lot Bramante.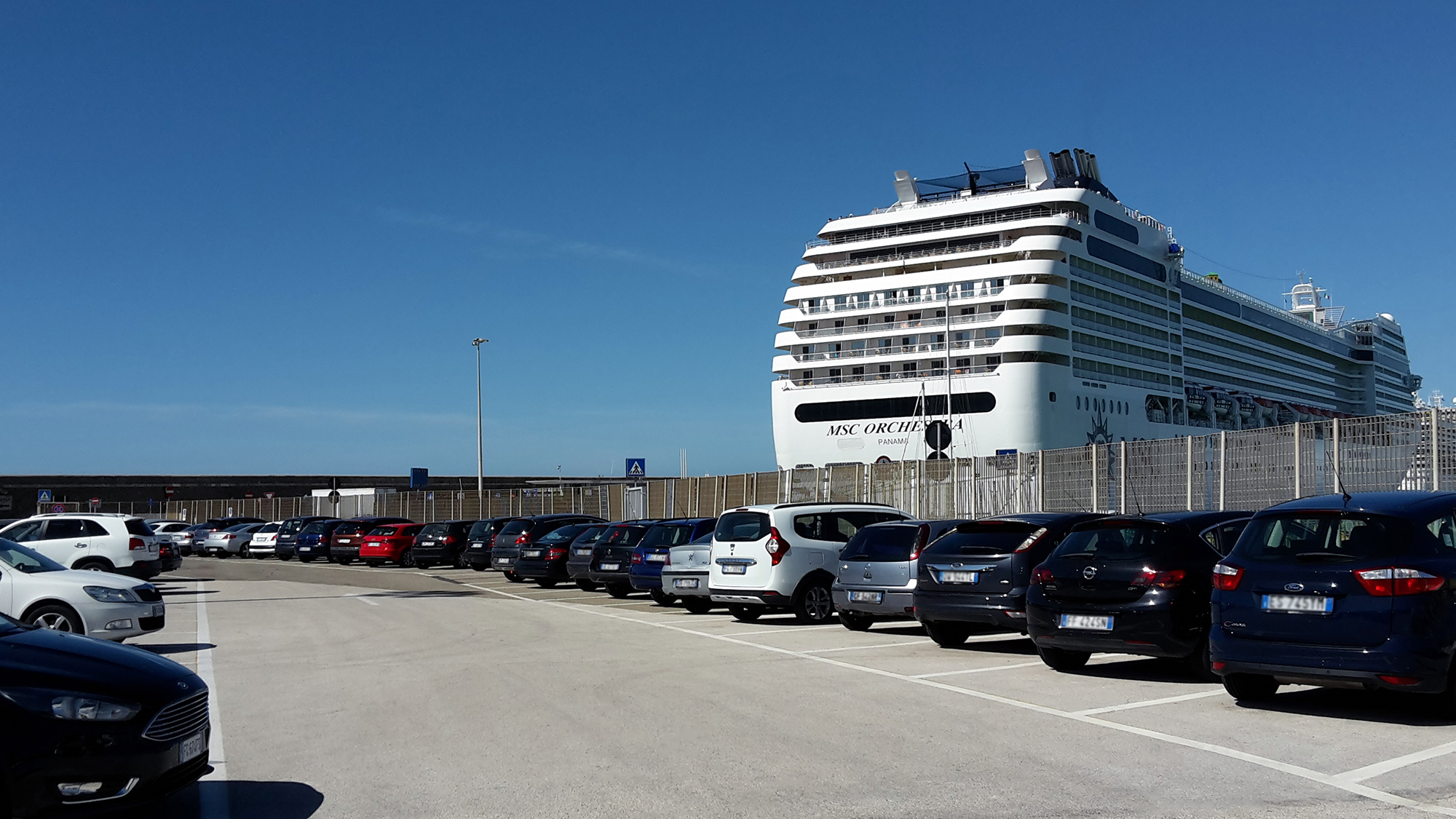 WHY CHOOSING THE PARKING LOT BRAMANTE
Because it is the only parking lot inside the port and the closest to the ship embarkation;
Because it is easy to reach;

Because there is a

free shuttle that will take you directly to the departure dock;

Because it is

the only official parking lot of the Port of Civitavecchia;

Because of the

satisfaction level of our clients (click and read all reviews)