Parking Lot Cruise at the Port of Civitavecchia
The Cruise car park in the port of Civitavecchia: where it is, how to get there and all the useful information.
The Cruise parking lot is located near the dock 25 of the port of Civitavecchia.
Reserved for cruise passengers, the parking lot is mainly operational during the summer season, while it remains closed during the winter.
In general, the Cruise parking lot is open when the Bramante parking lot is full.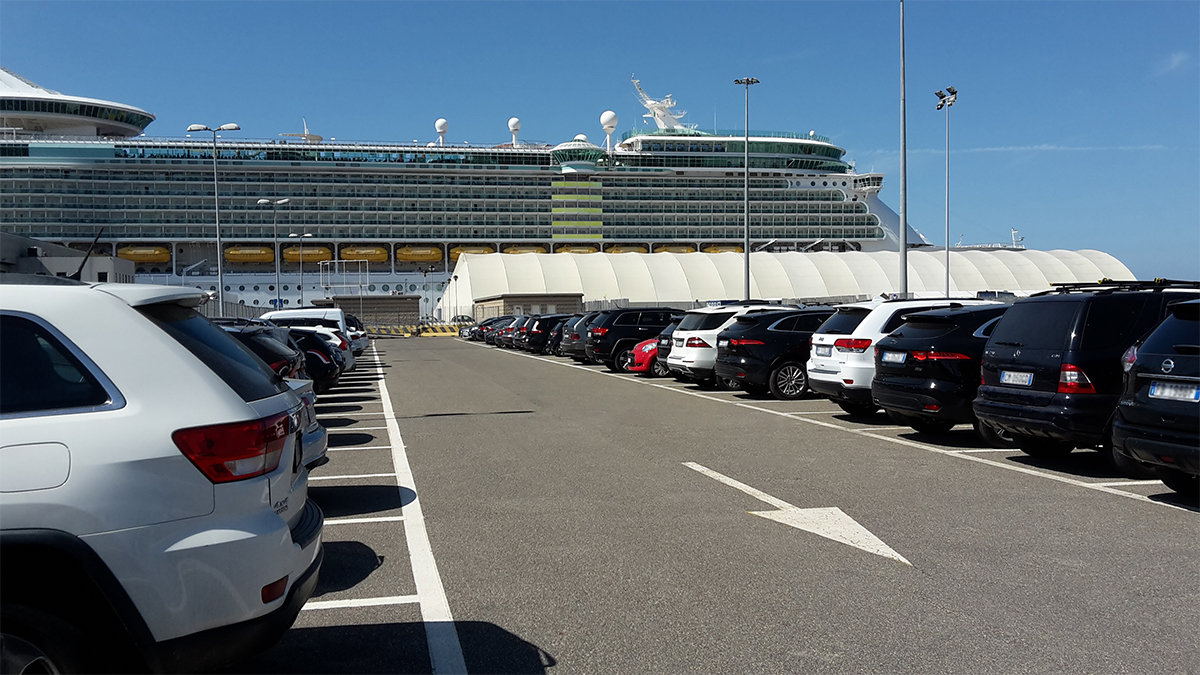 HOW TO GET TO THE PARKING LOT CRUISE IN CIVITAVECCHIA
The parking lot is located inside the port (dir. Porto, 00053 Civitavecchia RM).
To get there, just write "Parcheggio Cruise Civitavecchia" on your smartphone using Google Maps or Waze.
If you wish to follow road directions, once you get into the port through Varco Vespucci (the only access allowed to cars), continue to dock 25 following the signs.
HOW TO BOOK YOUR PARKING SPACE
To book parking at the port of Civitavecchia, just fill in the form on this link:

BOOK YOUR PARKING SPACE NOW
PLEASE NOTE: during the booking process it is not possible to choose the Cruise parking lot: the reference parking lot for everyone is the Bramante. In case the Bramante is full, we reserve the right to assign your car to the Cruise parking lot.
Finally, we remind you that all our parking lots are connected to the boarding areas by a free shuttle service.
Payment
Payment is made directly at the parking lot and can be made in cash or by credit card (Visa, Mastercard) and debit card (Maestro, Pago Bancomat and V Pay).
CRUISE PARKING: SERVICES
Here are the main services you can find at the Cruise parking lot:
free shuttle to the embarkations;
turnkey;
free assistance in case of low battery;
enclosed premises with bar at the entrance.