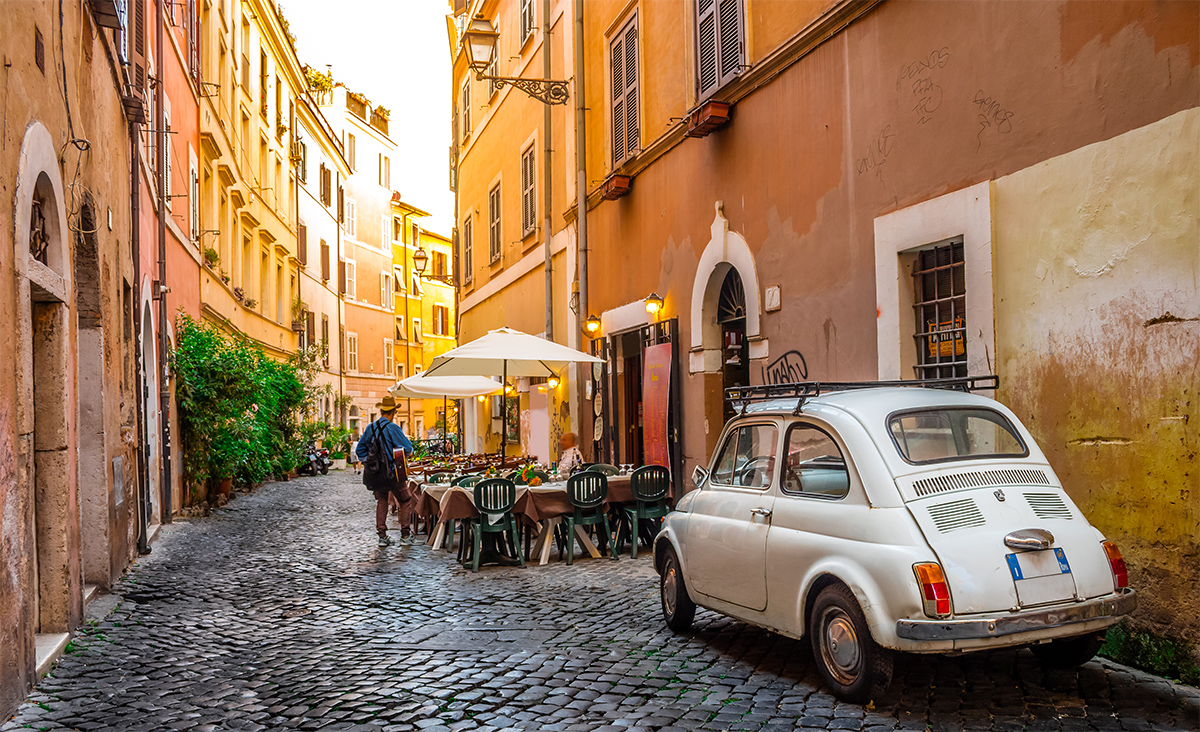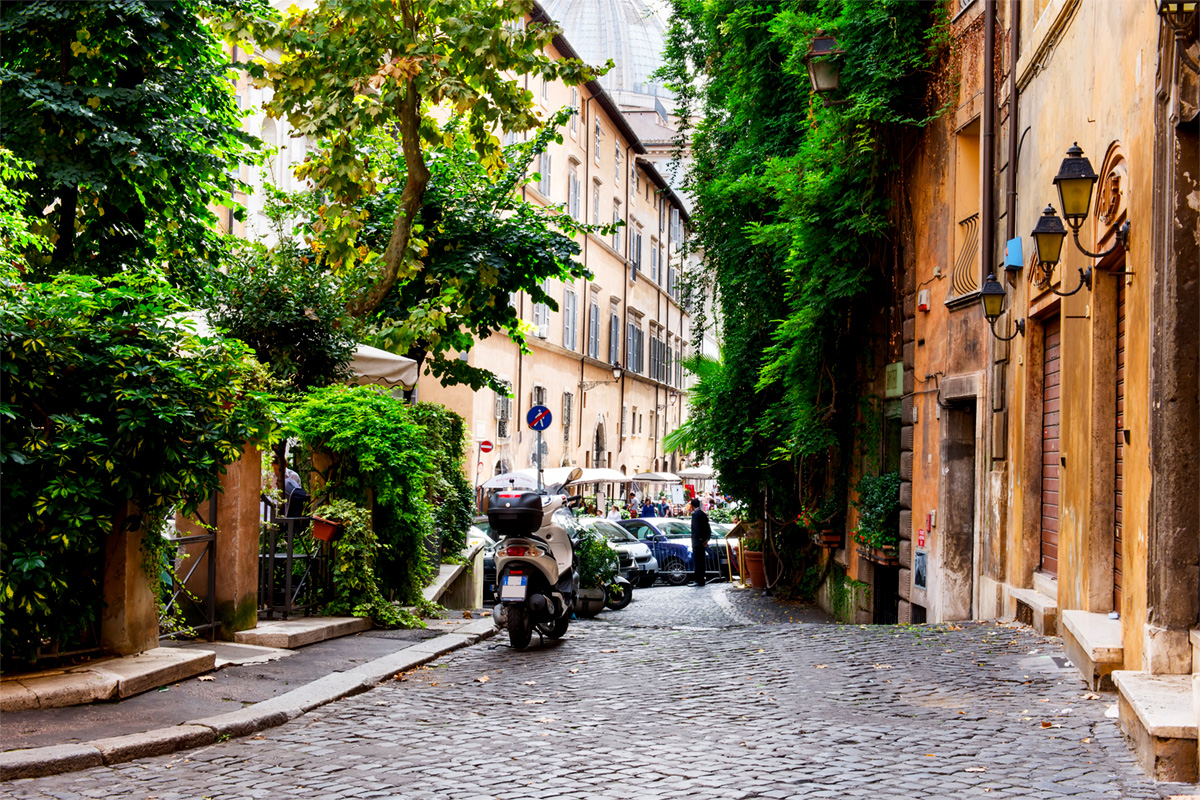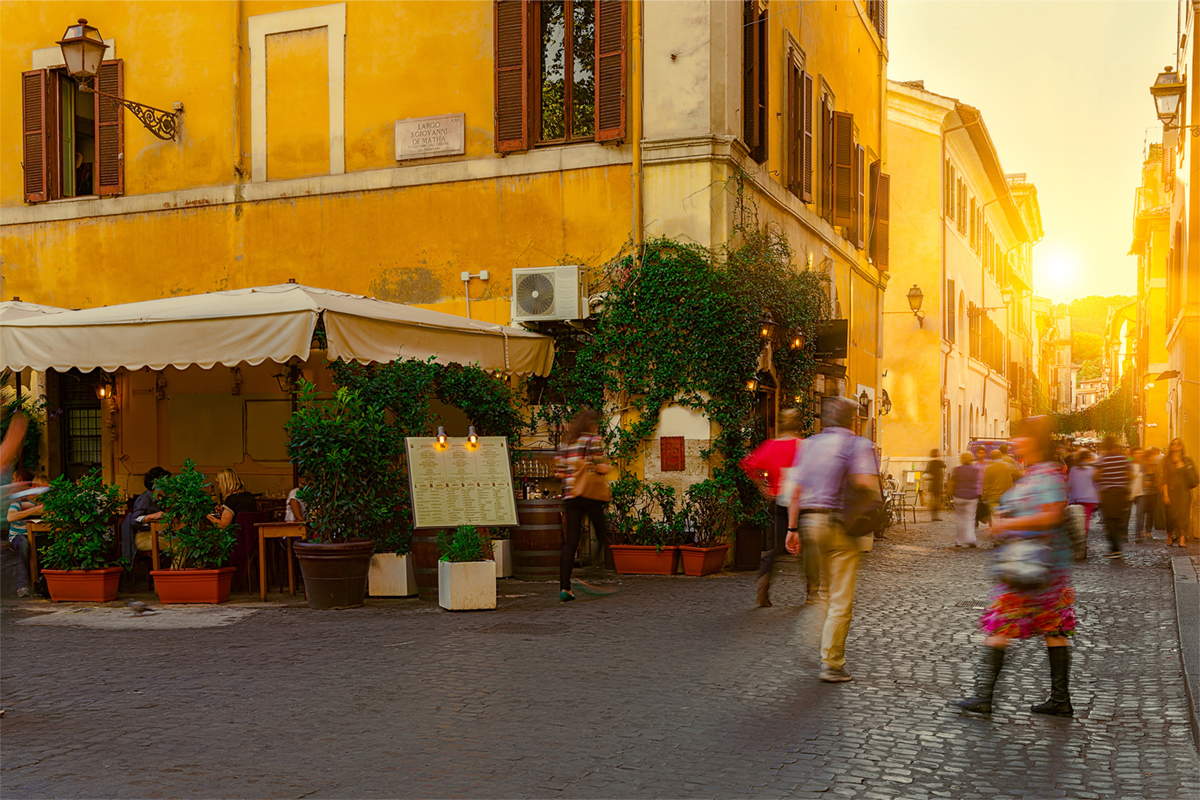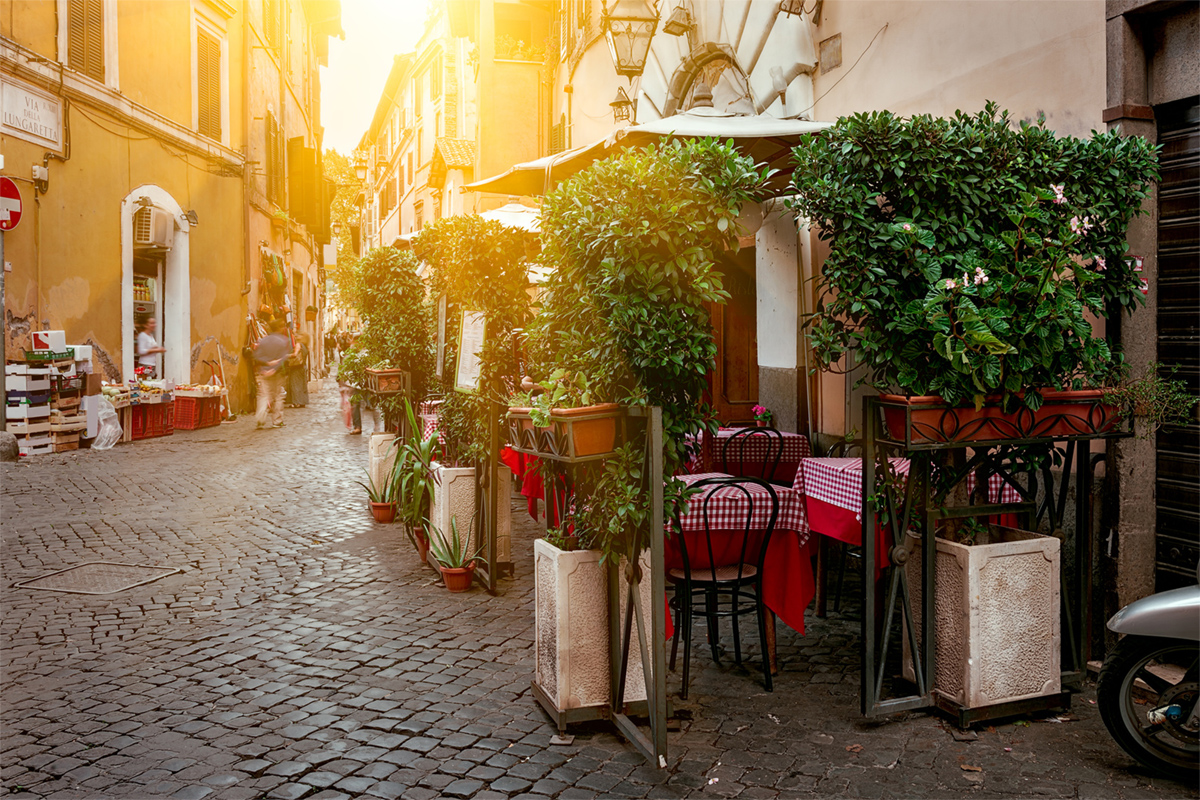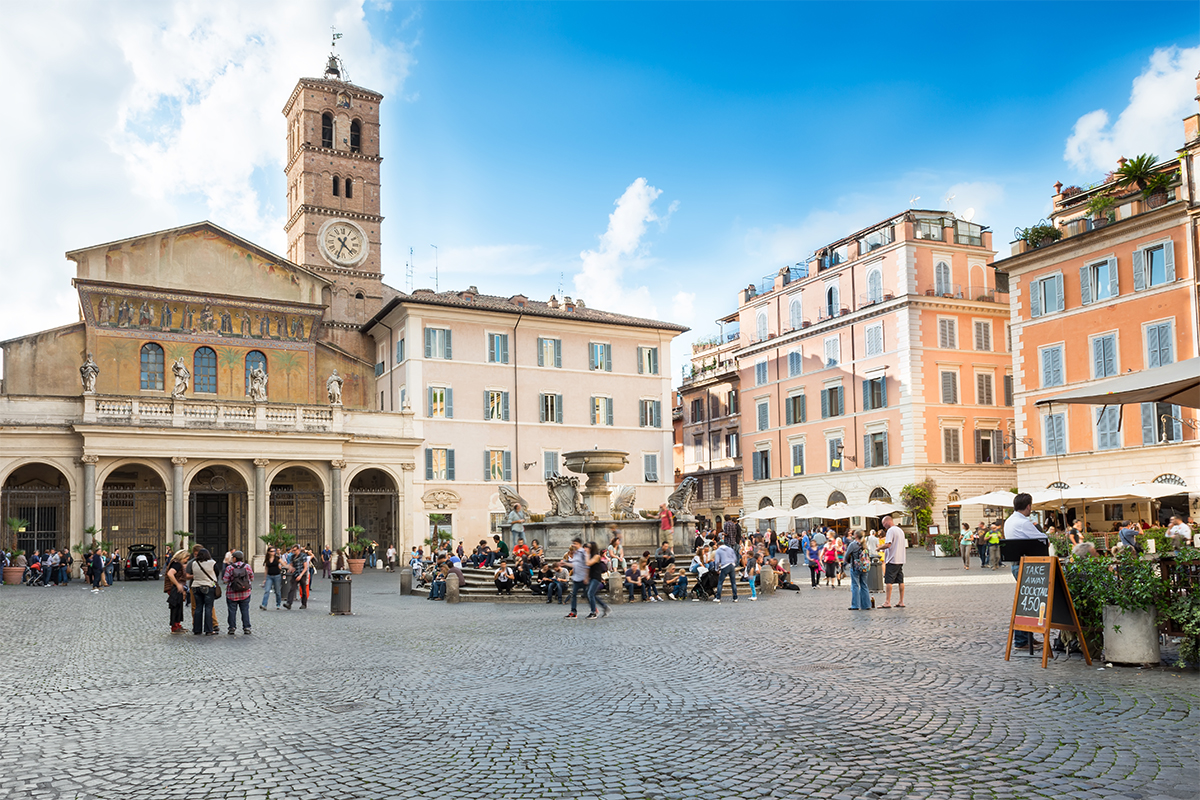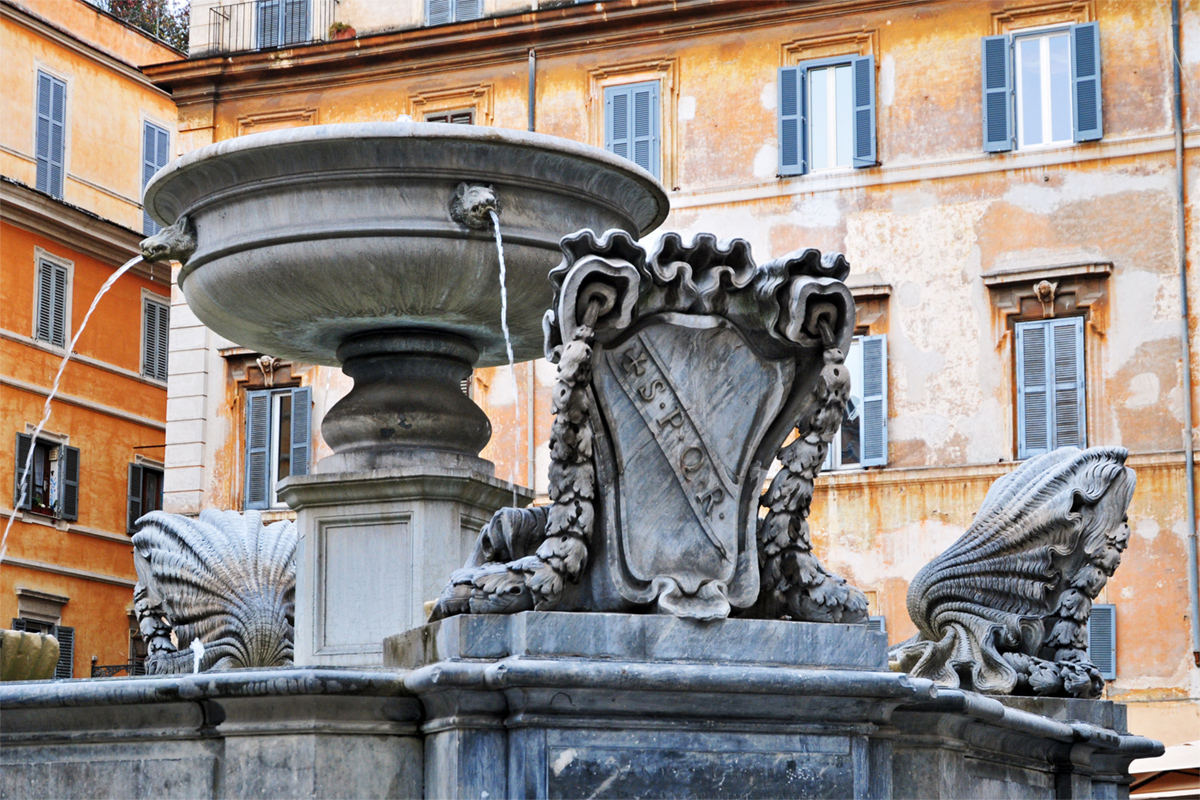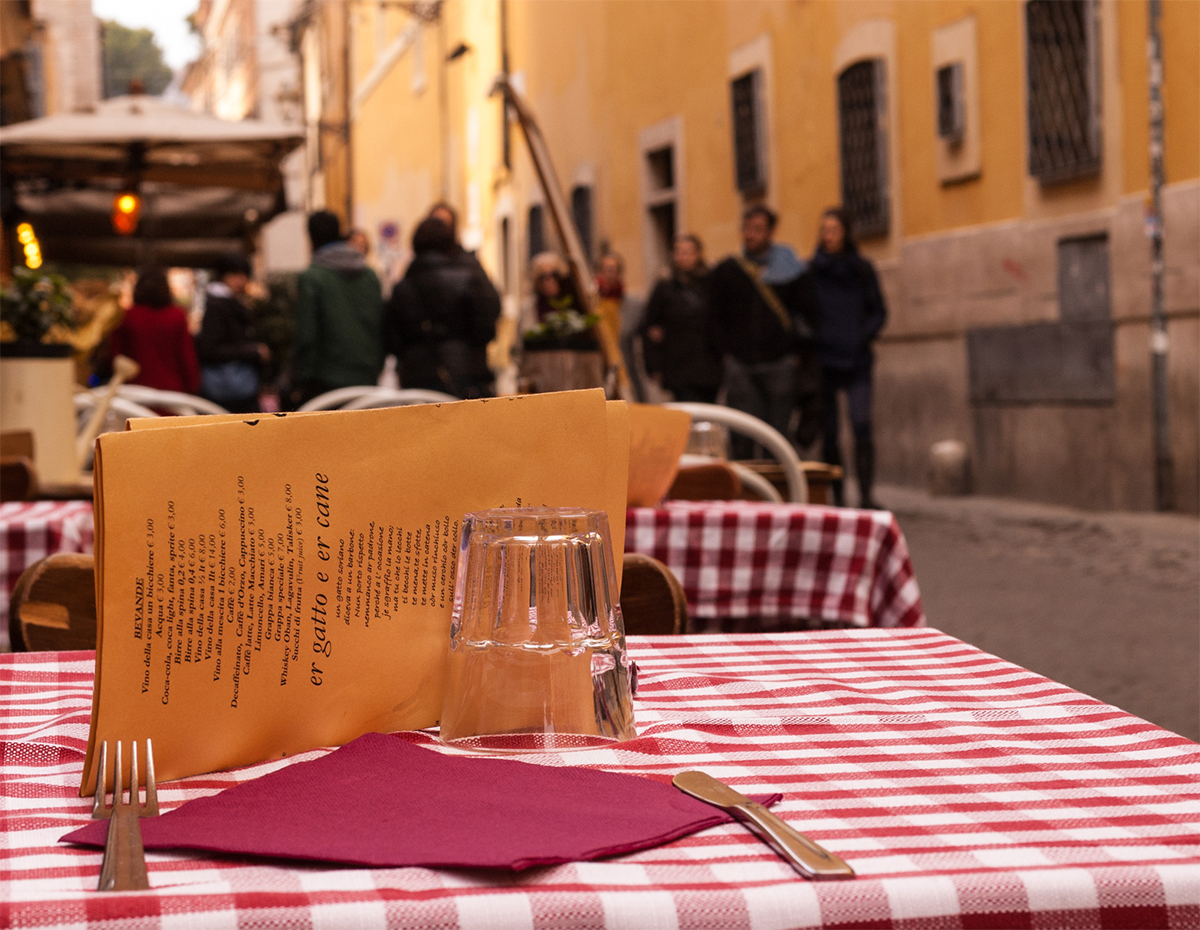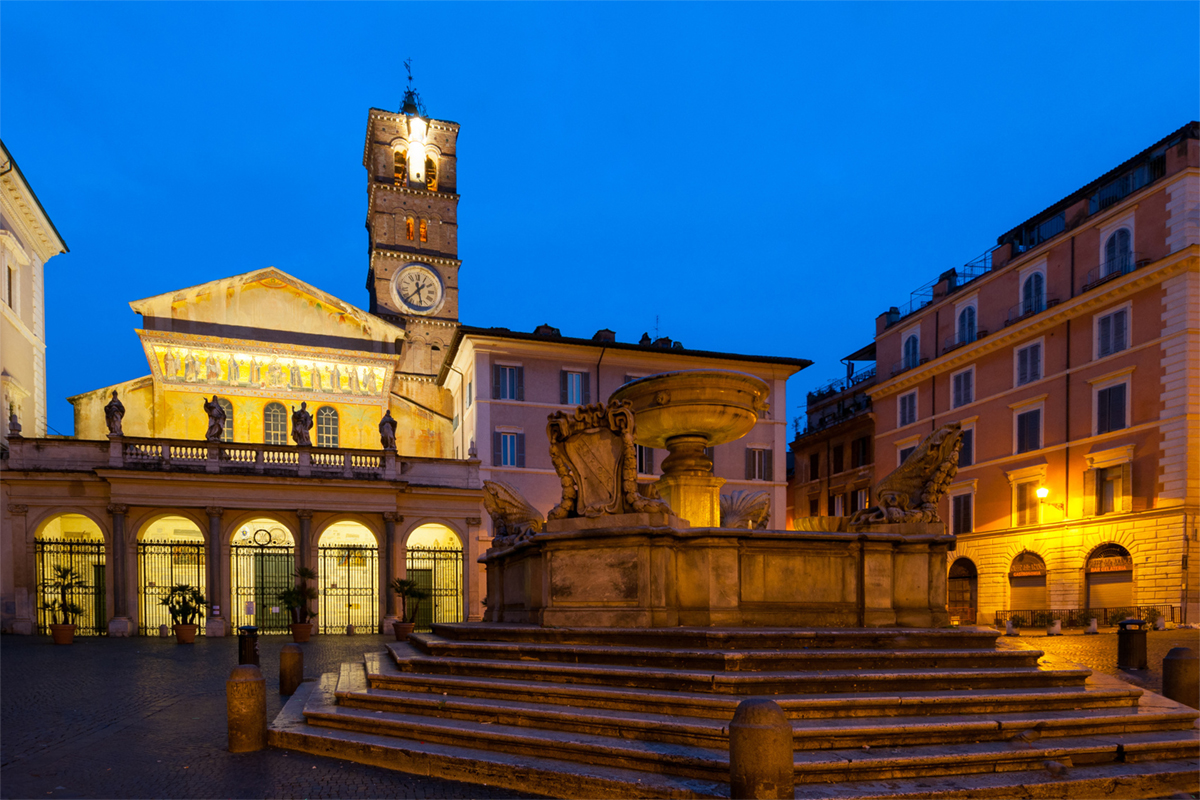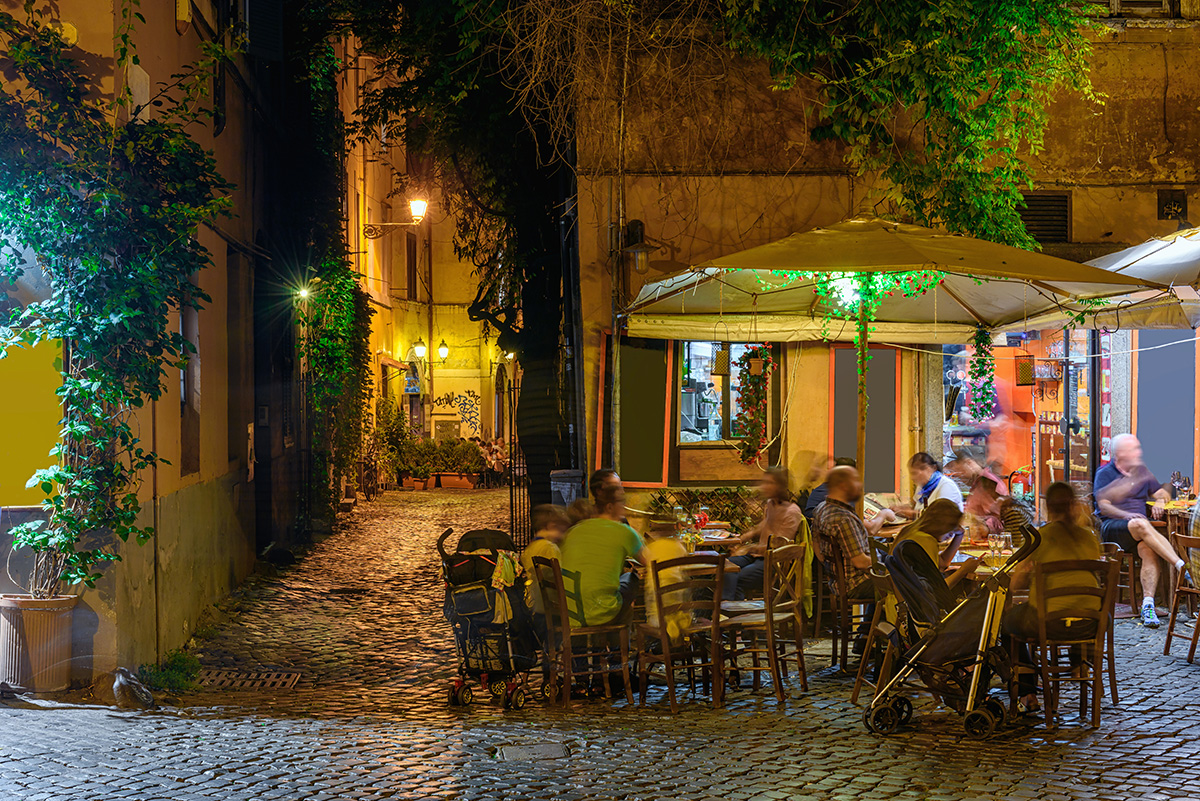 Walking through the streets of Trastevere is the best way to discover hidden treasures, views of ancient Rome and glimpses of real, authentic Roman life.
From Piazza Trilussa to Santa Maria in Trastevere, passing through Vicolo del Cinque, Via della Scala, Vicolo del Moro or Vicolo del Bologna, you can smell the scent of typical Roman dishes.
Quiet during the day, at night the neighbourhood turns into the vital heart of youth nightlife. It is the perfect place to spend an enjoyable evening and eat excellent food. There are traditional restaurants, pizzerias, shops, stalls and boutiques of all kinds.