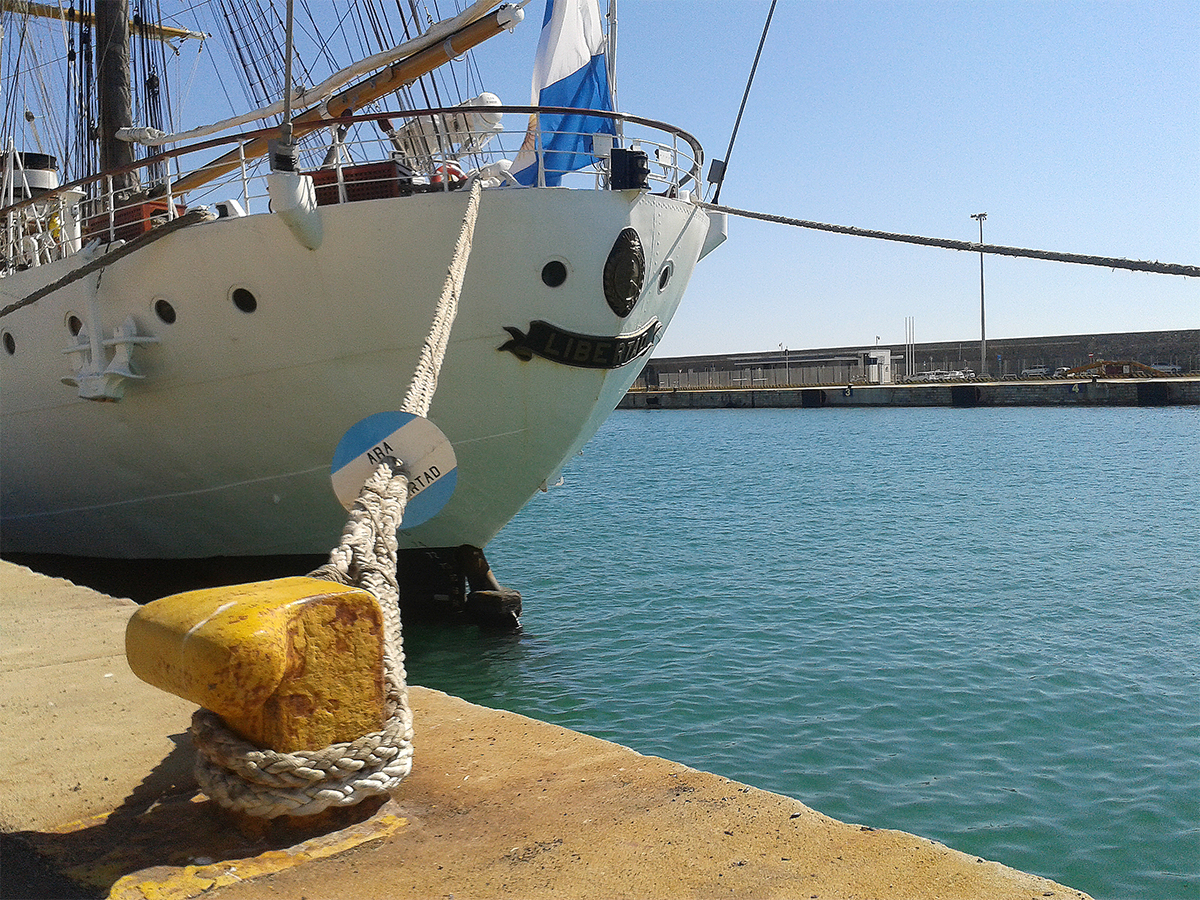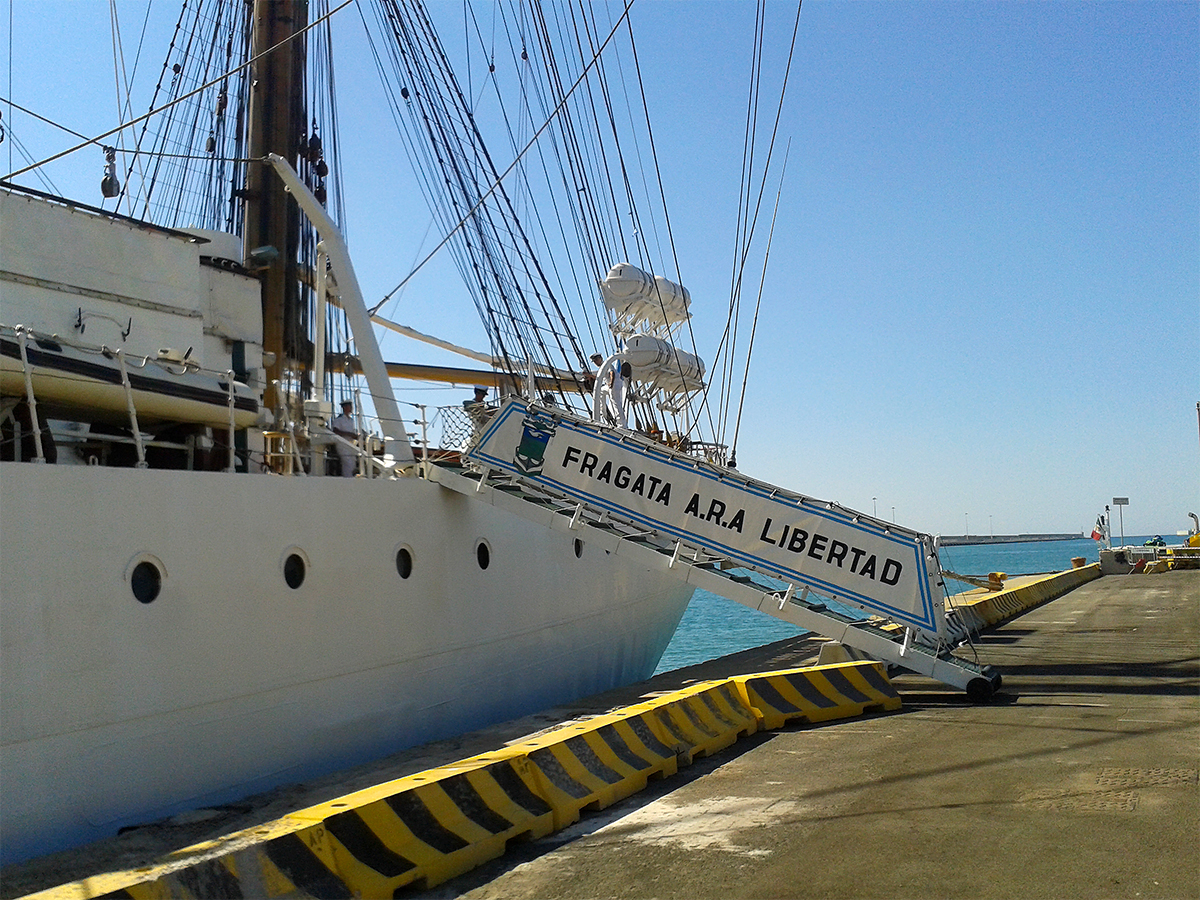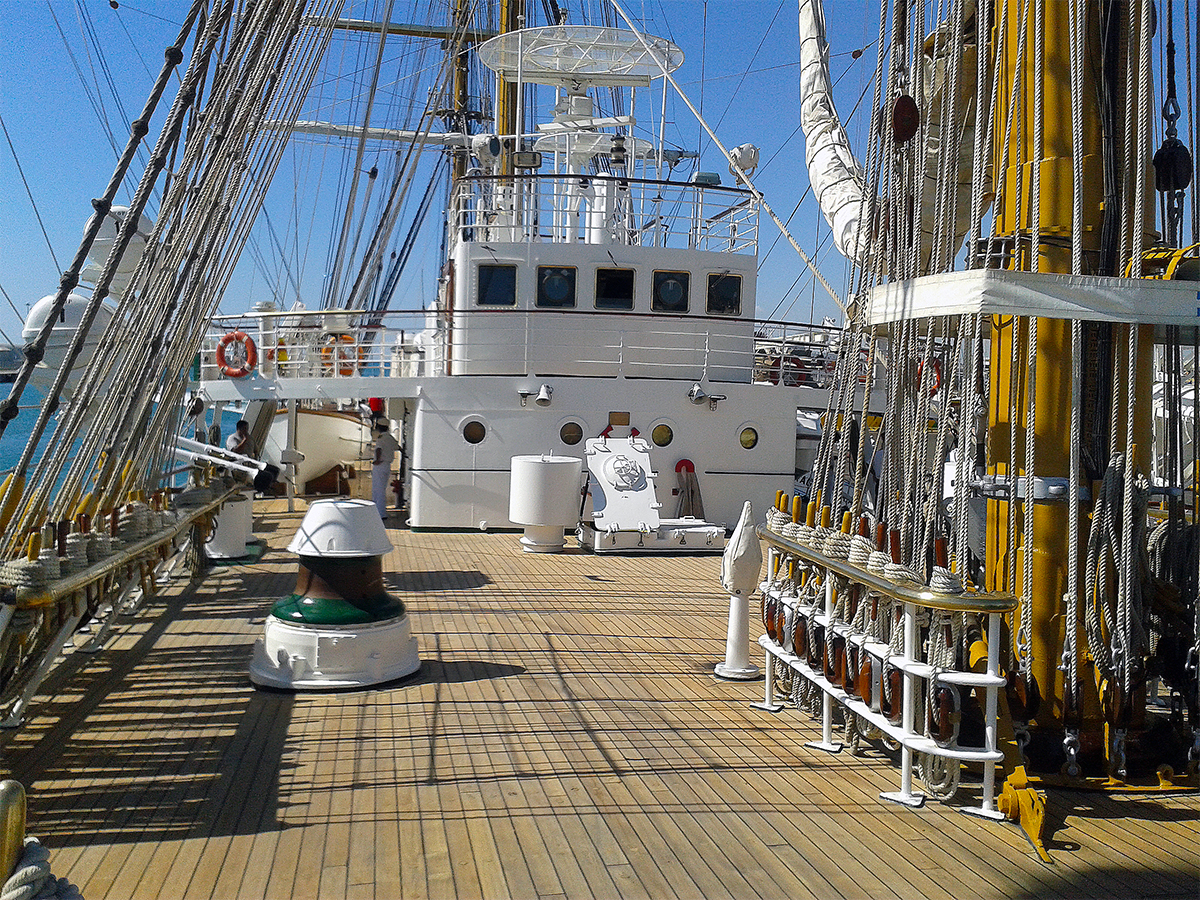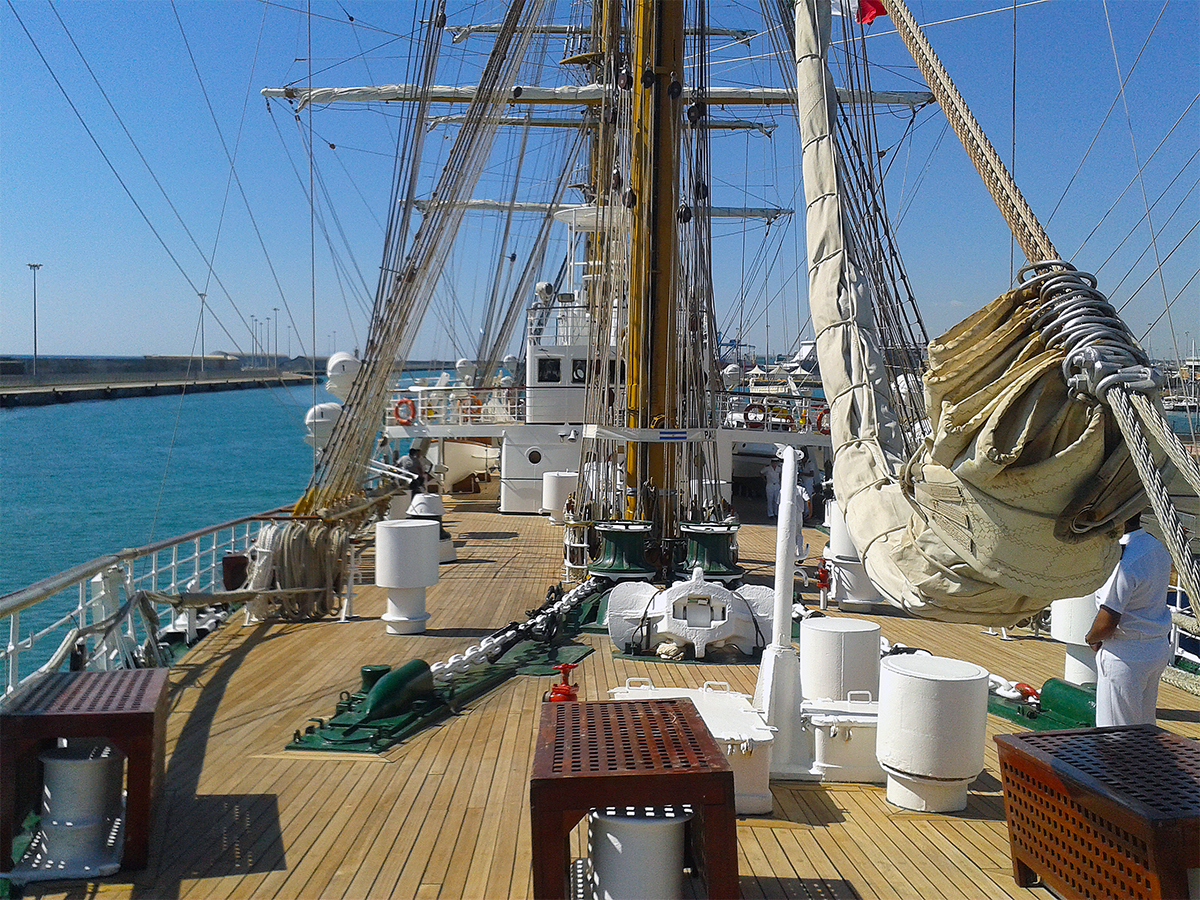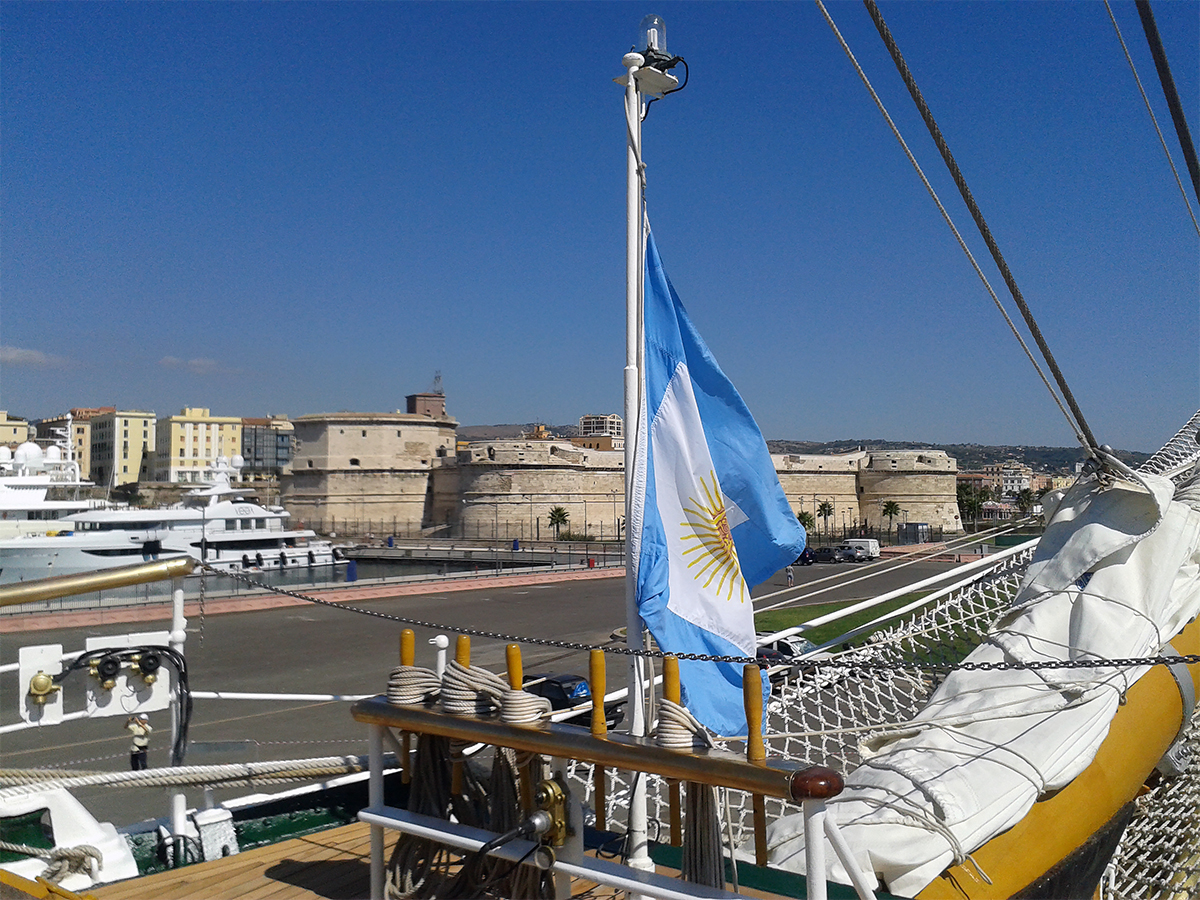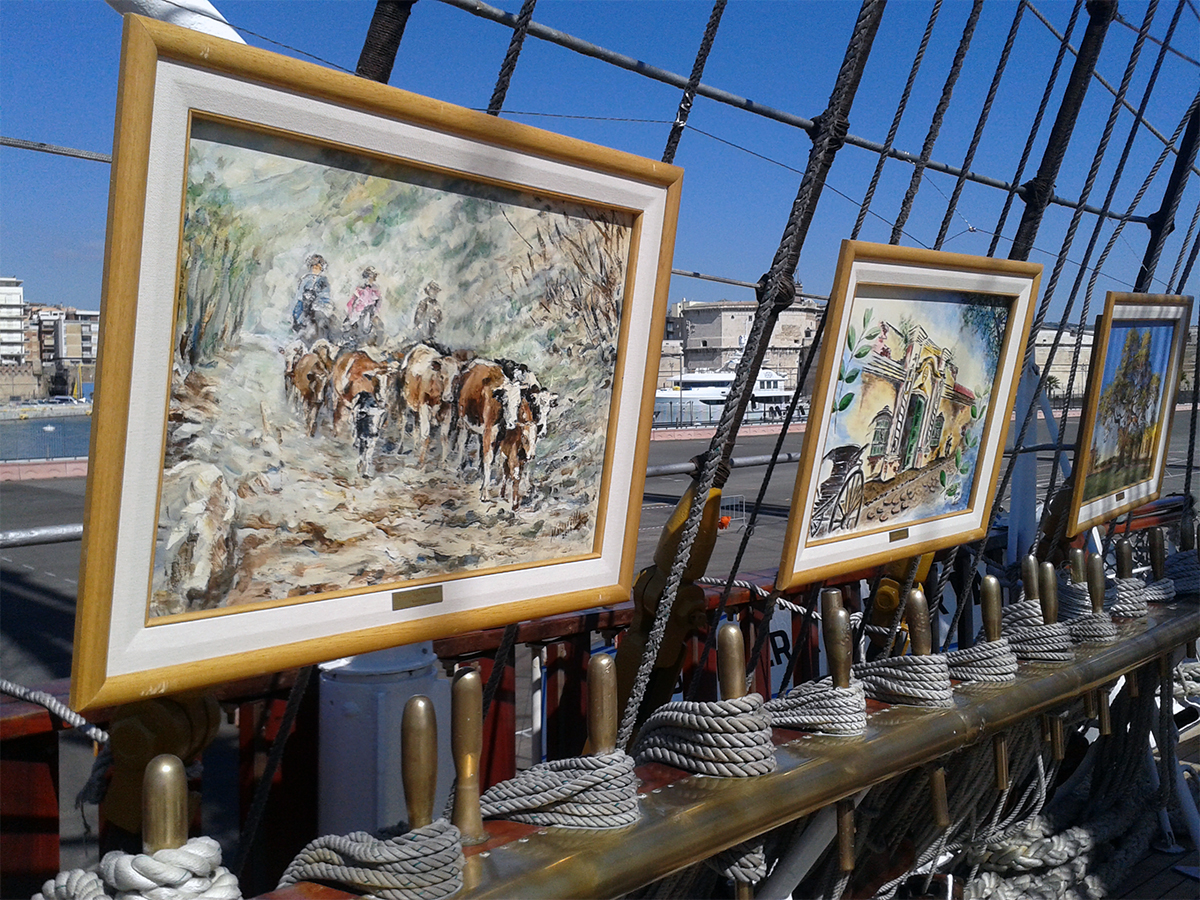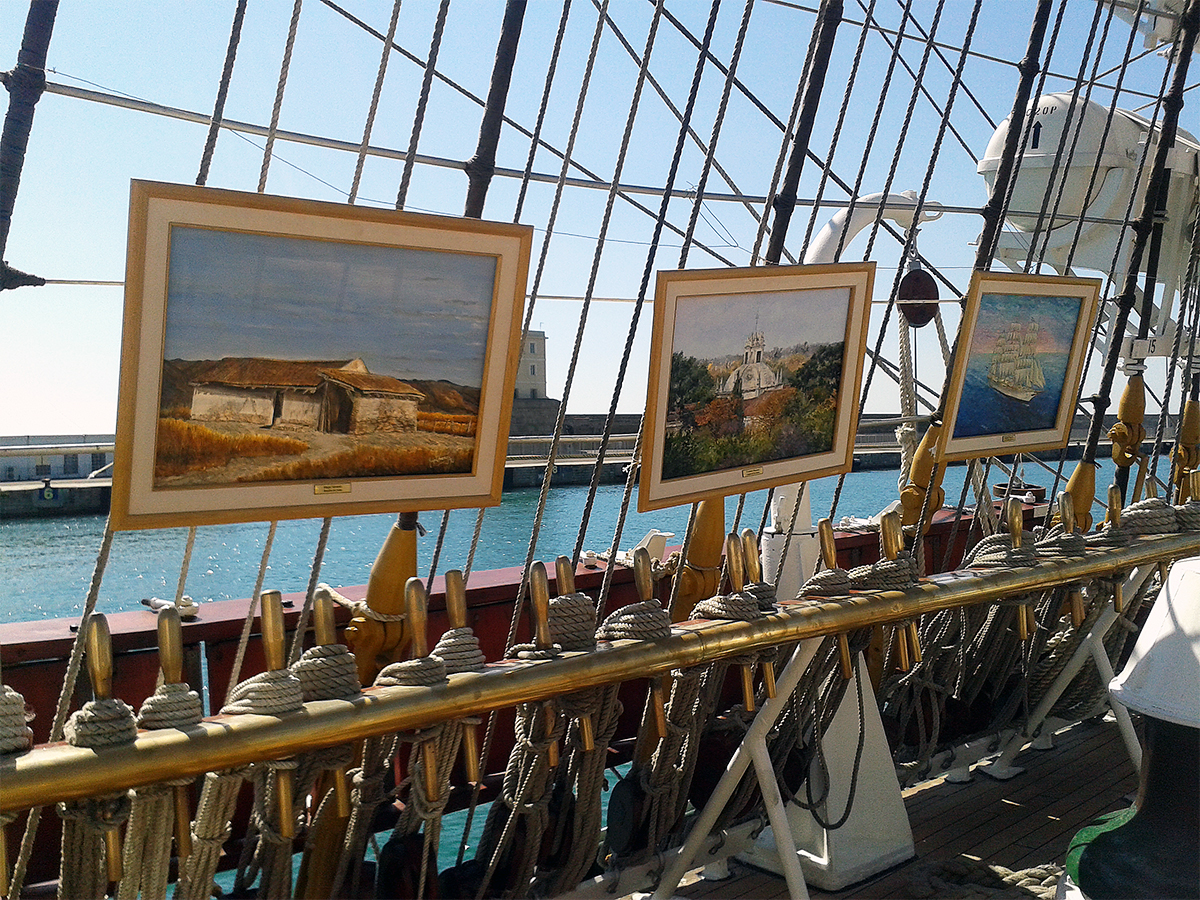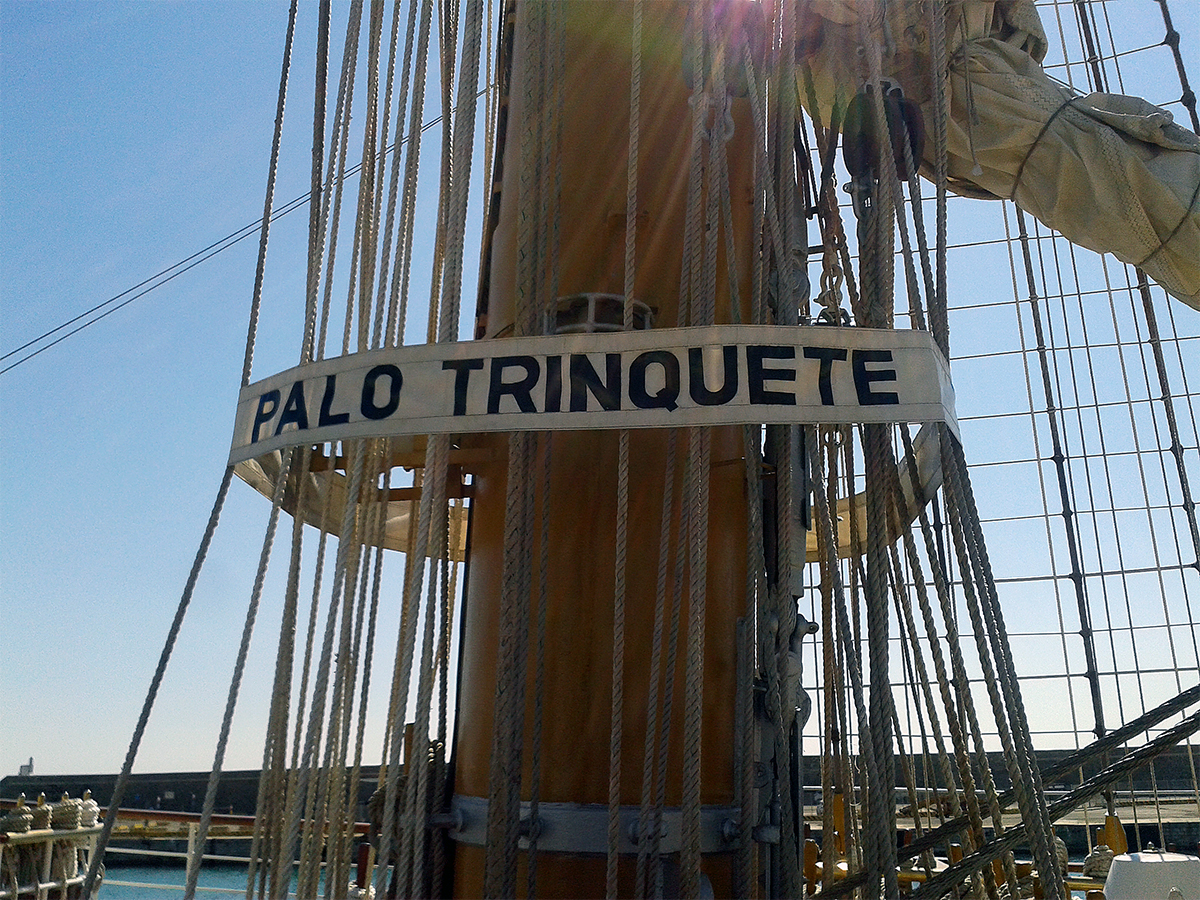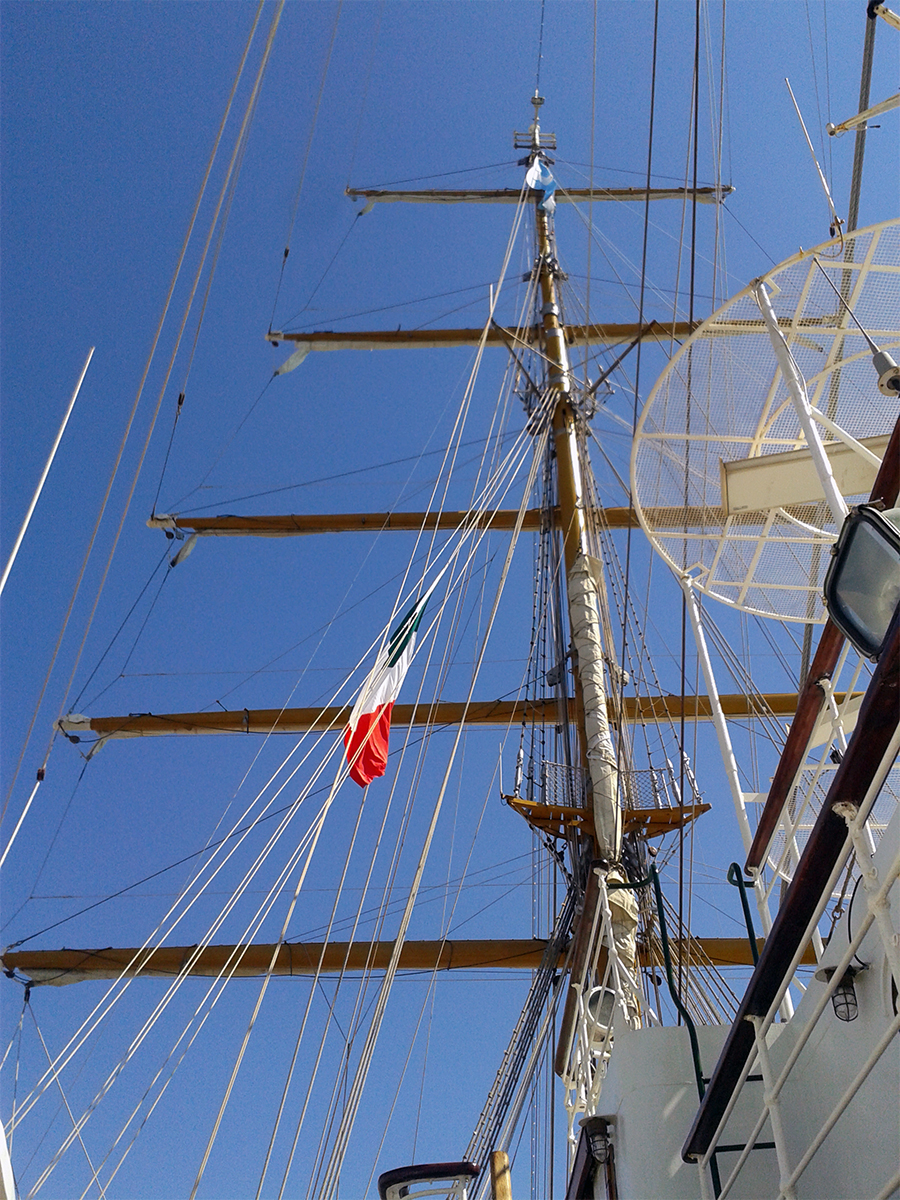 The ARA Libertad Frigate, the School Vessel of the Argentine Navy is moored at Dock 8 in the Port of Civitavecchia. We couldn't miss this chance and here you are a little photo reportage!
What can we say? The vessel can be admired in all its splendour: with Fort Michelangelo in the background, it has really been a pleasure to breathe the sea breeze with the Argentine flag flattering free.
The crew has been kind and welcoming and even a curious and unusual painting exhibition has been set on board.
It's a pity that some of the areas are not completely accessible. Anyway, it is a very suggestive experience that we recommend to everybody, specially to old sea dogs!