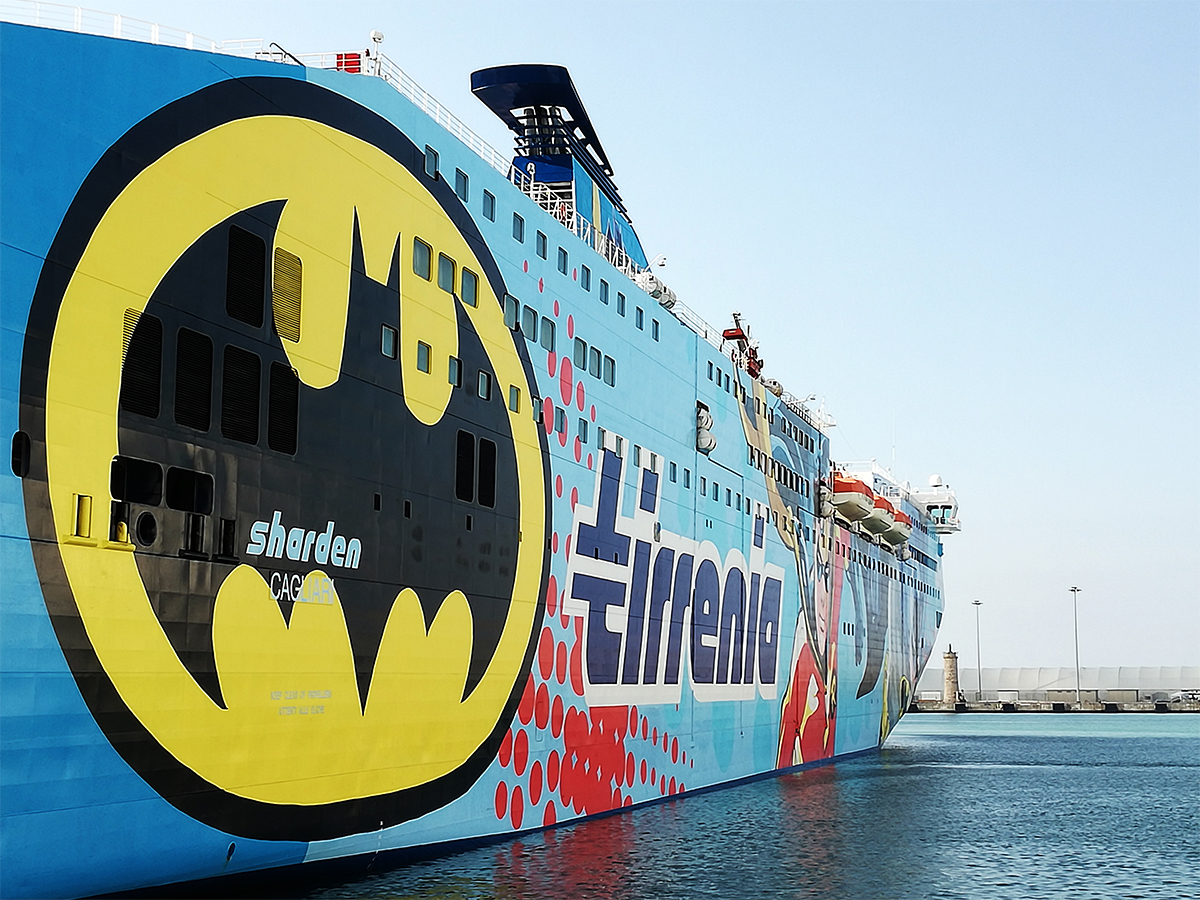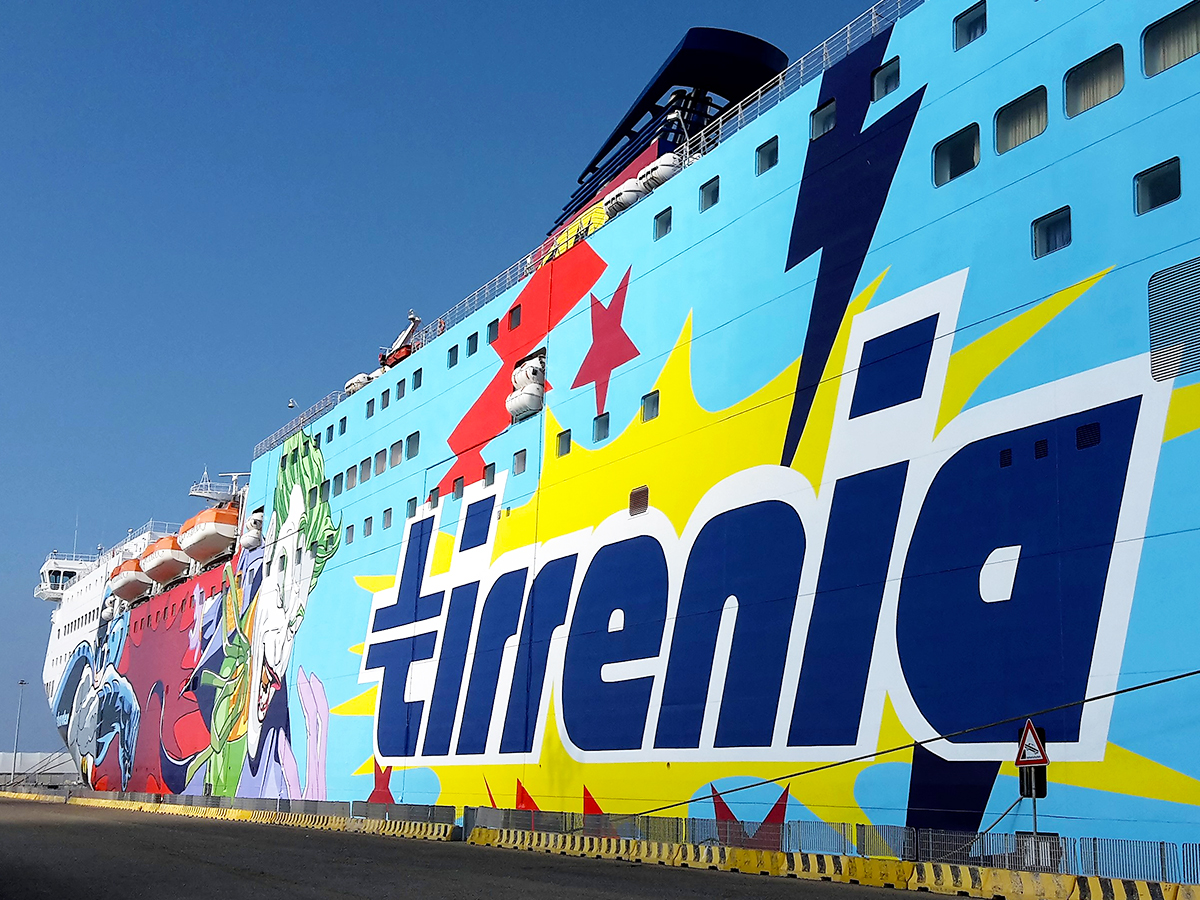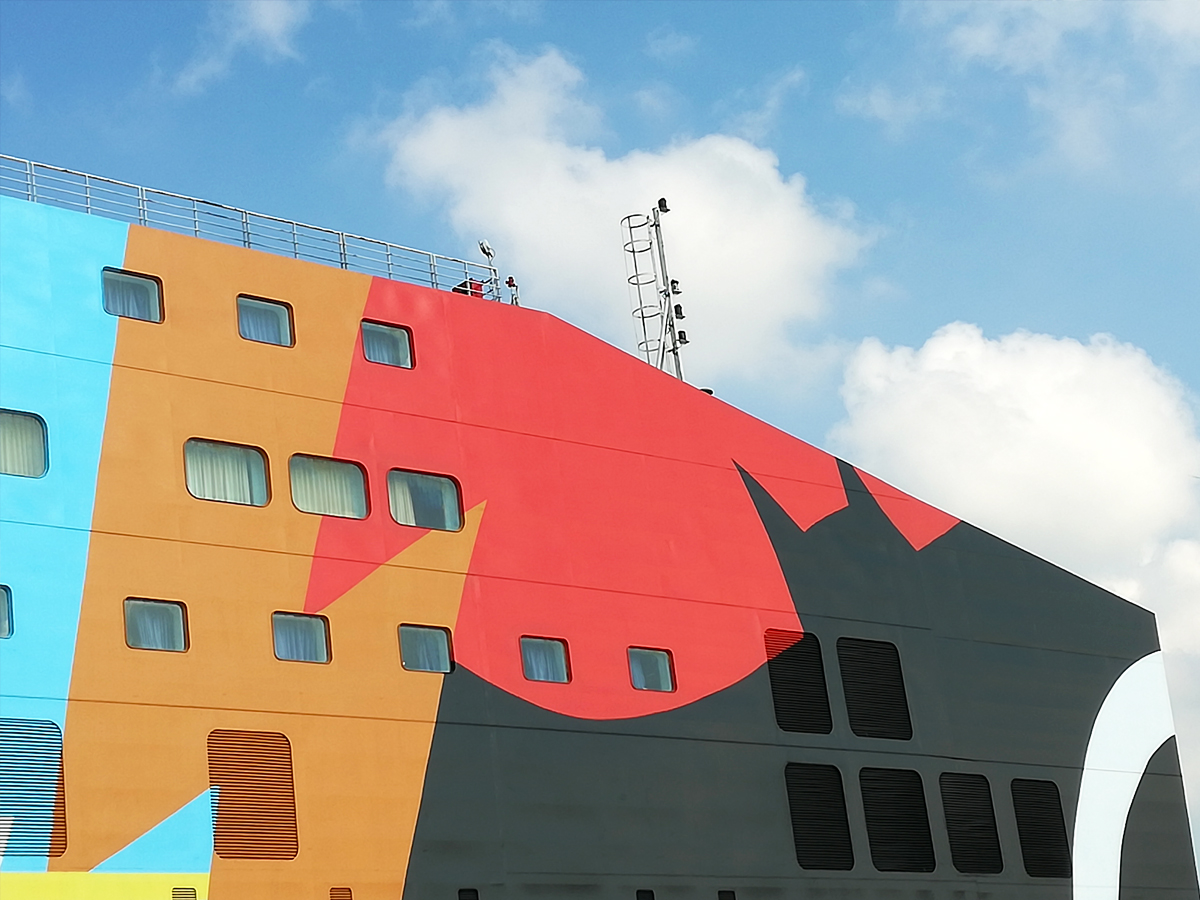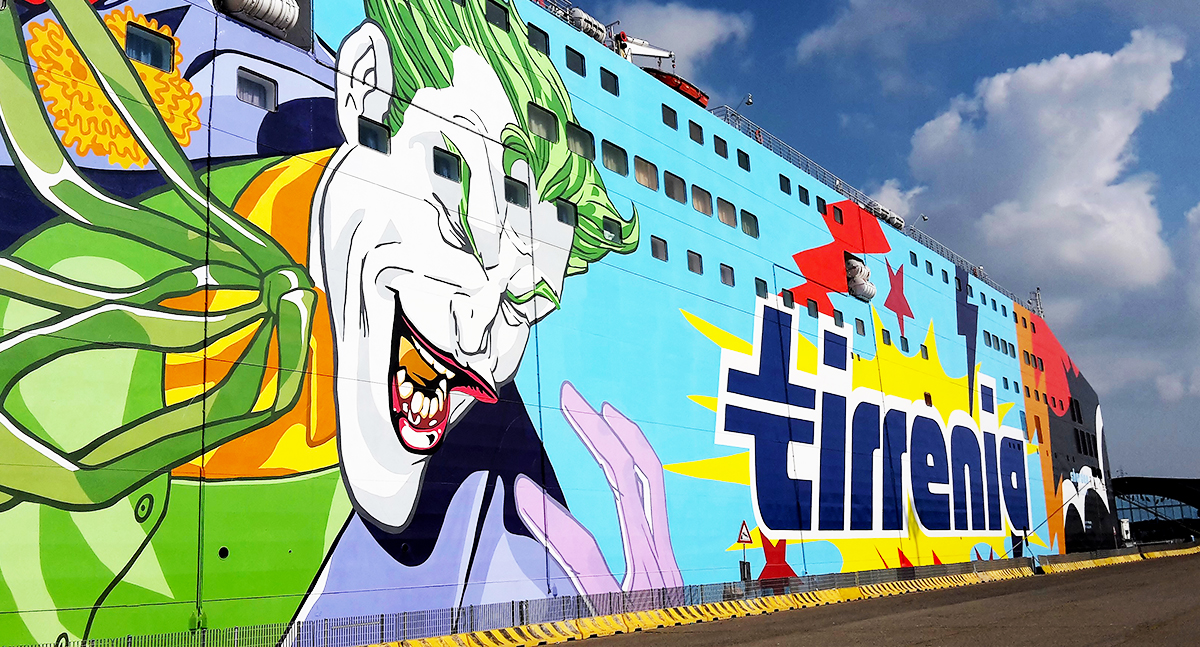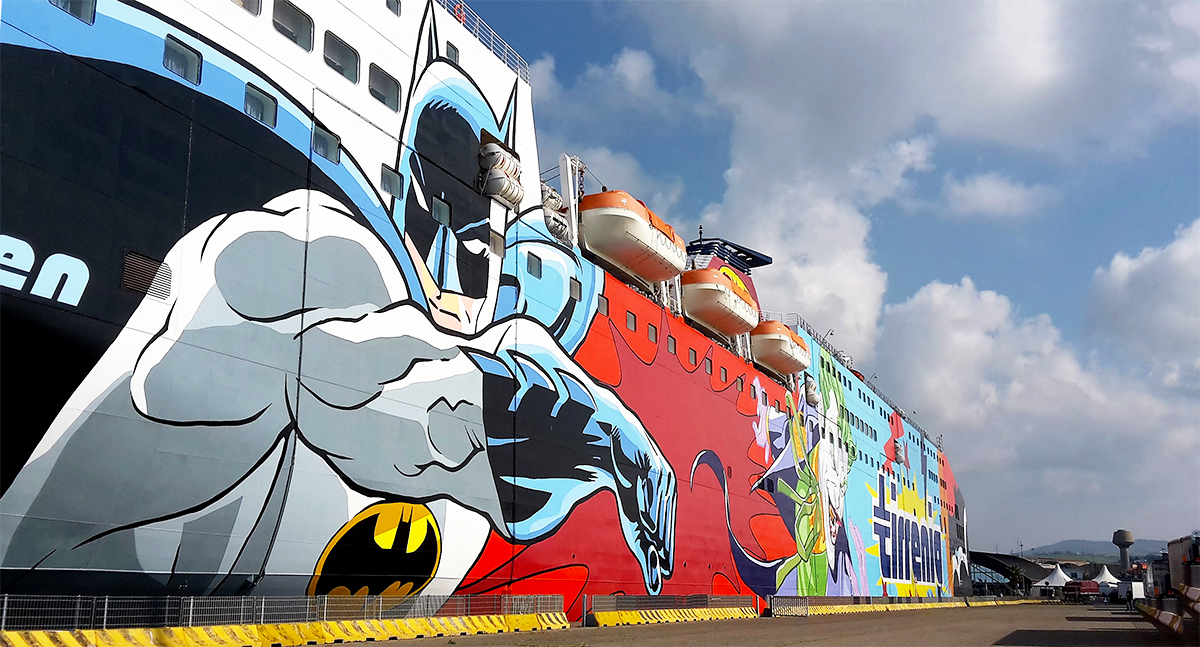 Here's the new revolutionary look of Sharden Tirrenia!
Sharden, docked today 7th April of 2017 at pier 18 of the Port of Civitavecchia, is one of the first Tirrenia ships to wear the new colours: both sides of the ships are different from one another: at one side are Batman and Robin, at the other Batman with his fierce enemy, the Joker.
The restyling will symbolize the company's renovation process, giving the ships a new attractive and modern look, as well as an emotional impact. We are sure that not only kids will love it!