National Archeological Museum of Civitavecchia
National Archeological Museum of Civitavecchia: a jump back into the past among Etruscan finds, bronzes, pottery and much more!
The National Archeological Museum of Civitavecchia, also known as City Museum, is located inside the eighteenth-century building commissioned by Pope Clement XIII in the eighteenth century, a stone's throw away from Fort Michelangelo. If you are nearby and have two hours to stay in the city, we recomment a visit.
Admission is free!
VISIT ITINERARY
The Archeological Museum of Civitavecchia presents an itinerary designed over three floors, with records from the dawns of civilization, during the whole Ancient times, until the Middle Ages.
UPDATE 11/02/2016: at present for technical reasons you can only visit the ground floor of the museum. We will keep you updated on any changes.
GROUND FLOOR
At the ground floor the most interesting finds that can be admired are a statue of god Apollo (first century AD), discovered during the excavations in the villa Simonetti of Santa Marinella, former summer residence of the Roman jurist Eneo Domizio Ulpiano. It is very likely a reproduction of the Colossus of Rhodes.
Of particulare importance there is also a reproduction of the Athena Parthenos ("Athena the Virgin") by Phidias dating back to mid second century AD and some mable heads, one of them representing young emperor Marcus Aurelius.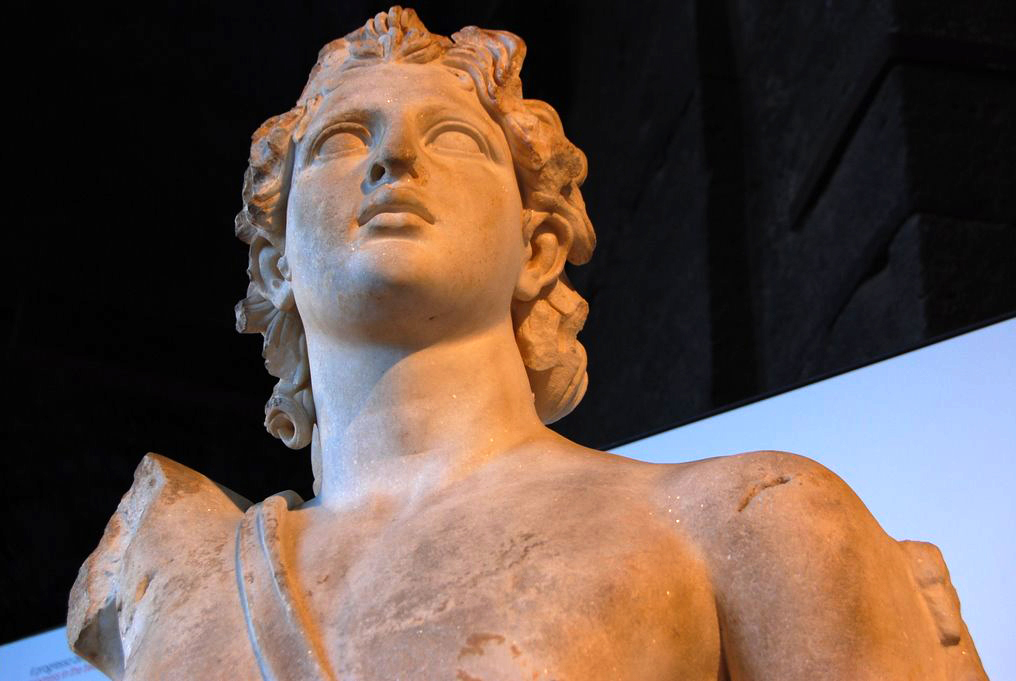 Recently at the ground floor has also been opened a new Epigraphic Room, hosting, besides the wonderful Roman epigraphs of the Imperial Fleet, also two new invaluable finds: a head of nymph from Hadrian times, discovered close to the Taurine Baths and a figurehead with female bust made with solid bronze of Roman times, discovered in mid 800 in the port, donated by then prince of Ardia to the National Museum.
FIRST FLOOR
On the first floor of the Museum you can admire finds made with ceramic and bronce coming mainly from the area around Civitavecchia (Tolfa, Allumiere, Luni sul Mignone and Santa Severa) and some examples of Etruscan Bucchero, a class of ceramics.
In particular a gobblet decorated by impression (seventh century BC), an splendid balsamario with a female figure on her knees in front of another woman (of Egiptian inspiration and origin, sixth century BC), and some black-coloured ceramic vases (fourth century BC). Not to be missed also some metal finds with a bronze ring and a gold earring of valuable refinement.
Bucchero is a class of black ceramics, usually thin and light, made by Etruscans to realize decorated vases with various tecniques: from incision, to mould design, to use of ornamental elements.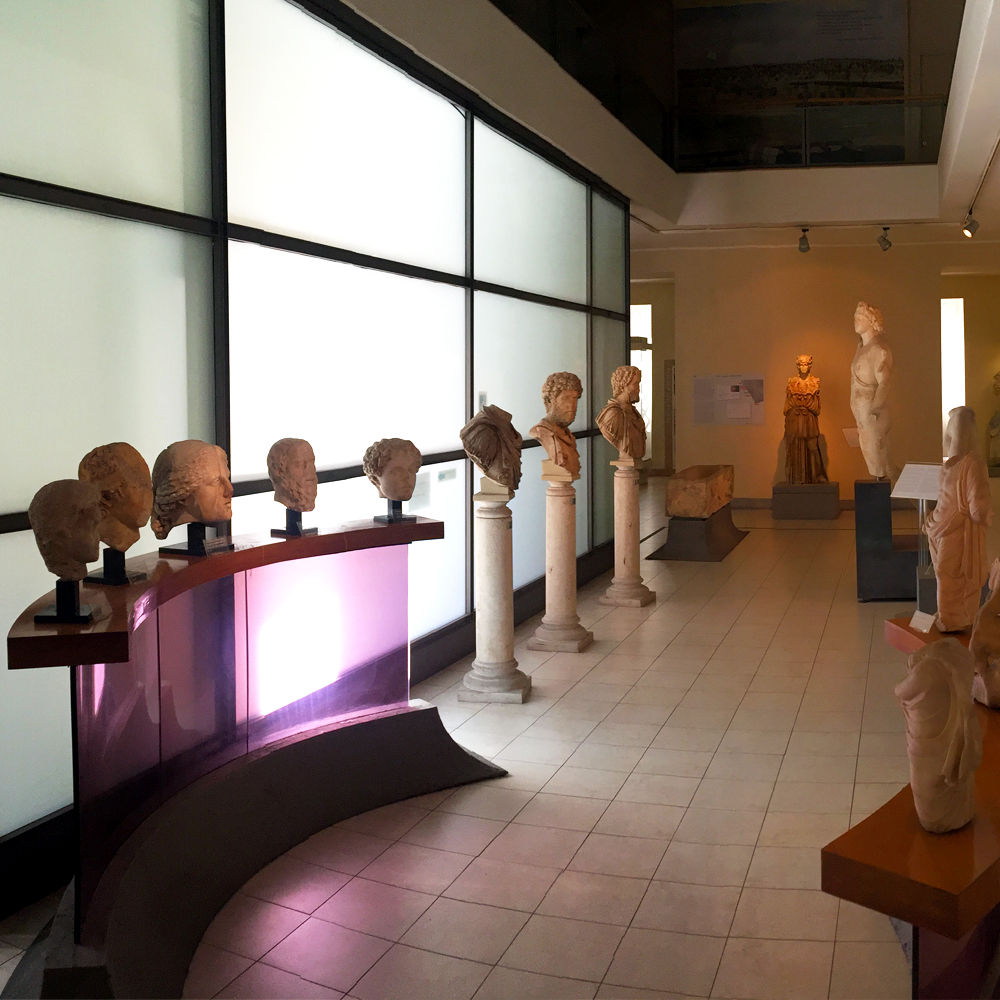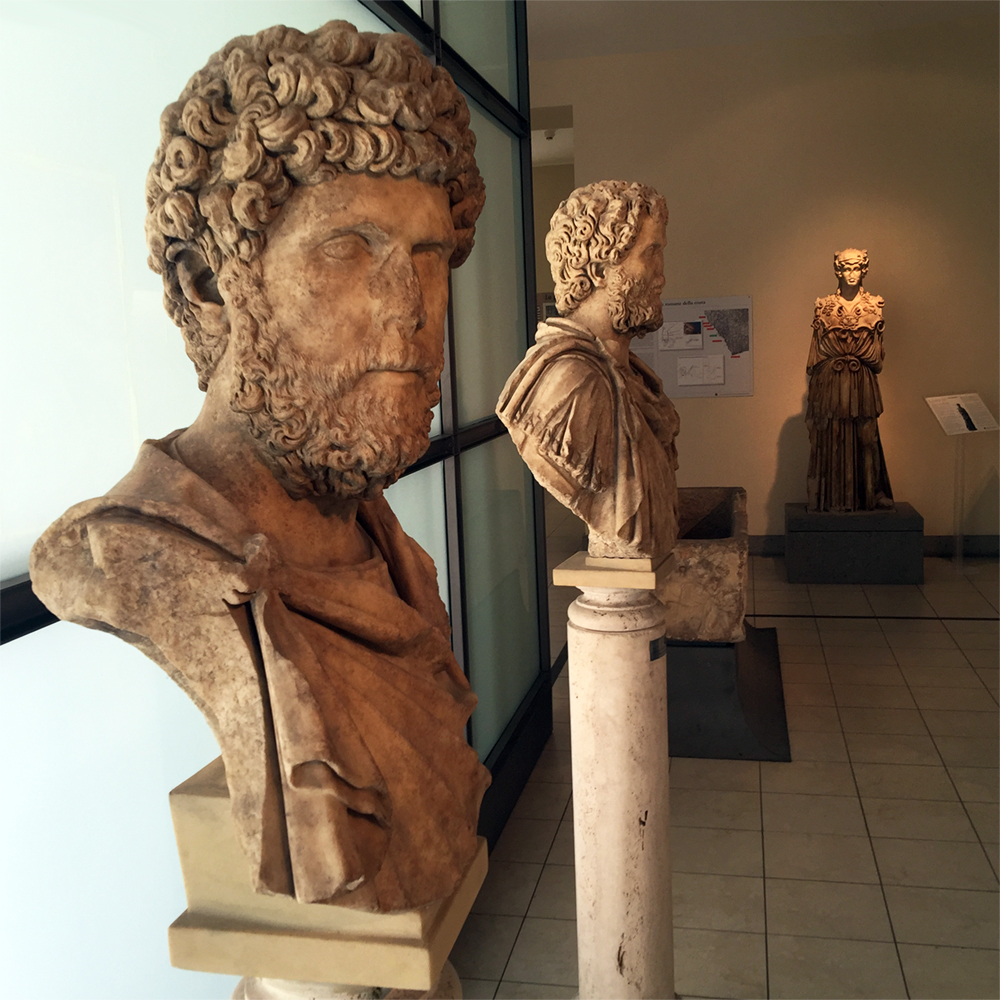 SECOND FLOOR
On the second floor you can admire finds from various origins, divided by class of materials and chronology.
In the first sector of the room, objects from Villanovan culture are displayed; among grave goods there is a biconcave ossuary and a hut-shape ossuary dating back to the seventh century BC.
Among the many bronce objects, the most important are a series of fibulas and some carved mirrors.
There is also a collection of some materials made with ceramics coming from the area of Cerveteri (seventh century BC); it is very interesting the series of Attic import black and red vases and figures. To end with, you can admire a collection of Medieval ceramics, discovered in the area of the Rock and attributed to Bramante.
In the third and last floor there is a laboratory for archeological restoration.
Enjoy your visit!
Useful information
National Archeological Museum of Civitavecchia
Landline phone: +39 076623604
HOW TO GET THERE

The Museum is placed close to the entry point of Varco Fortezza (Fort Michelangelo) of the Port of Civitavecchia.

TIMETABLES

Tuesday - Sunday from 8.30 to 19.30.

Monday Closed.

PRICES

Free admission.
You could also like...