Holidays in Sardinia: beaches in North Ogliastra
How to get to Cala Goloritzè, Mariolu, Biriola, Sisine and other beaches to see north to Arbatax.
LOTZORAI AND TANCAU BEACH
Once you get to Arbatax, which can be reached also by ferries from Civitavecchia, and you go beyond Tortolì, the first destination is Tancau, a beach in the village of Lotzorai. Tancau is a wide sea resort and it is characterized by its golden sand.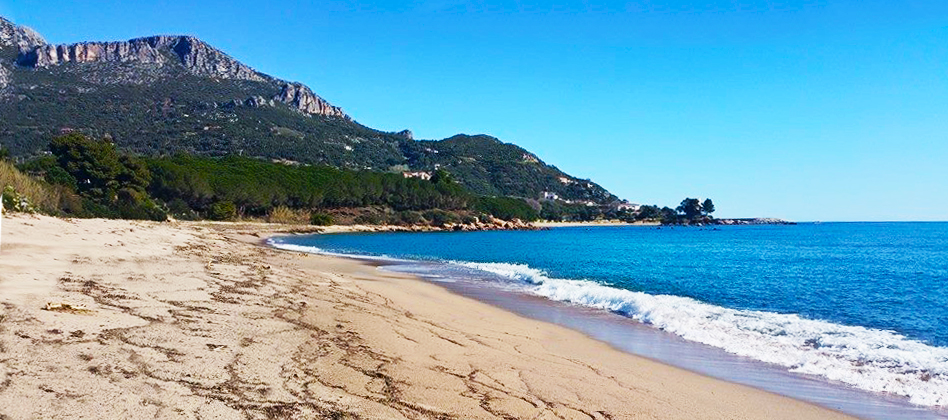 Take road SS 125 north, beyond the lake of Tortolì and the town of Lotzorai, and after about 600 meters turn right on State road SP 63 and drive along it for about 2.5 km. Then, turn right again towards Tancau. Along the way it is worth stopping by the "domus de janas", prehistorical Neolitic sepulchre structures, formed by tombs excavated in the rock, typical of pre-Nuragic Sardinia.
BEACH AND PORT OF SANTA MARIA NAVARRESE
From Tancau, go back to road SP 63 and turn left, continuing towards Santa Maria Navarrese. It is a town, district of the municipality of Baunei, but specially it is a sandy and rocky sea resort well sheltered from the wind, embedded in thick vegetation dominated by a Spanish coastal tower.
In Santa Maria Navarrese, in the north area, you will find a tourist port from where leave tourist boats to the unmissable inlets of the north edge of Ogliastra, flowing into the Gulf of Orosei.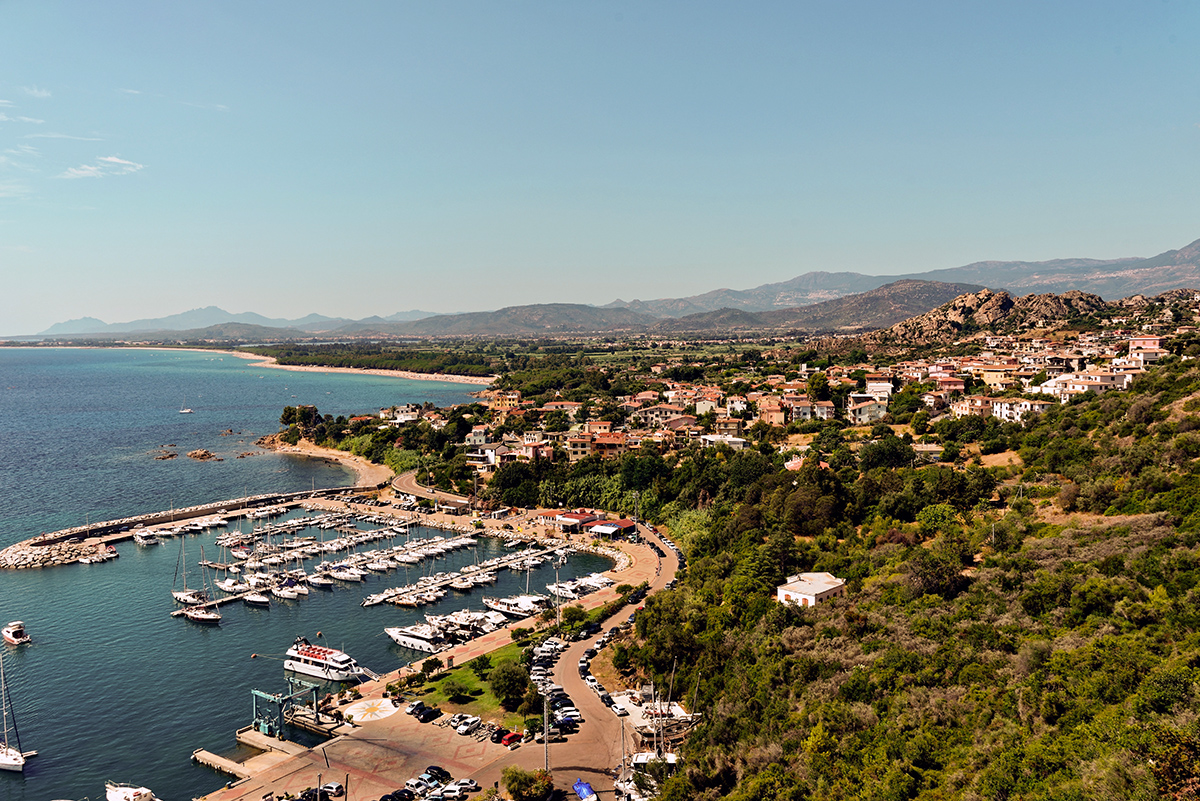 The inlets can be reached going through some paths starting from the Golgo plateau, continuing north along the road SS125 at about 8 Km from the municipality of Baunei.
It is a very hard trekking route, so you need to be accompanied by an environmental excursion guide.
Our tip is to embark in Santa Maria Navarrese or directtly in the port of Arbatax, especially if you are travelling with children or elderly people who would struggle to follow the paths towards the inlets.
CALA GOLORITZE'
The first stop is among Sardinian's most suggestive destinations: Cala Goloritzè, born from a landslide in 1962 is characterized by a rocky natural arch on the right side of the bay and by a strand made of very white pebbles and sand making the sea water tend towards an intense blue showing up among a wild and unspoilt environment.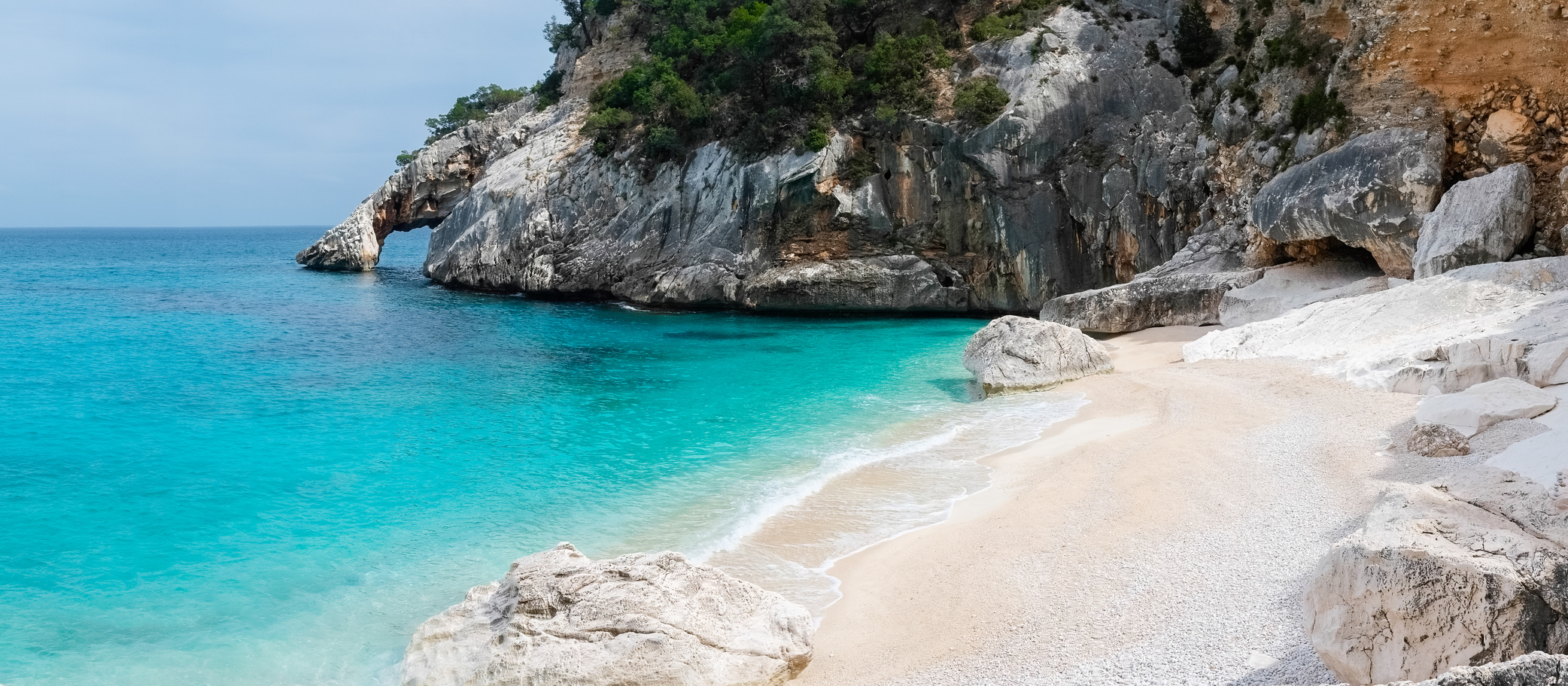 The beach in Cala Goloritze is also famous by its limestone obelisco 147 meters high, called Aguglia di Goloritzè o Sa Perda Longa, destination for many climbers.
Since 2007, in order to keep it intact and avoid tourists storming into it, the coast stretch within 200 meters has been closed to traffic to motor boats.
It was declared "Natural Monument" of the Sardinian Region in 1993, and later appointed "Italian National Monumento" in 1995.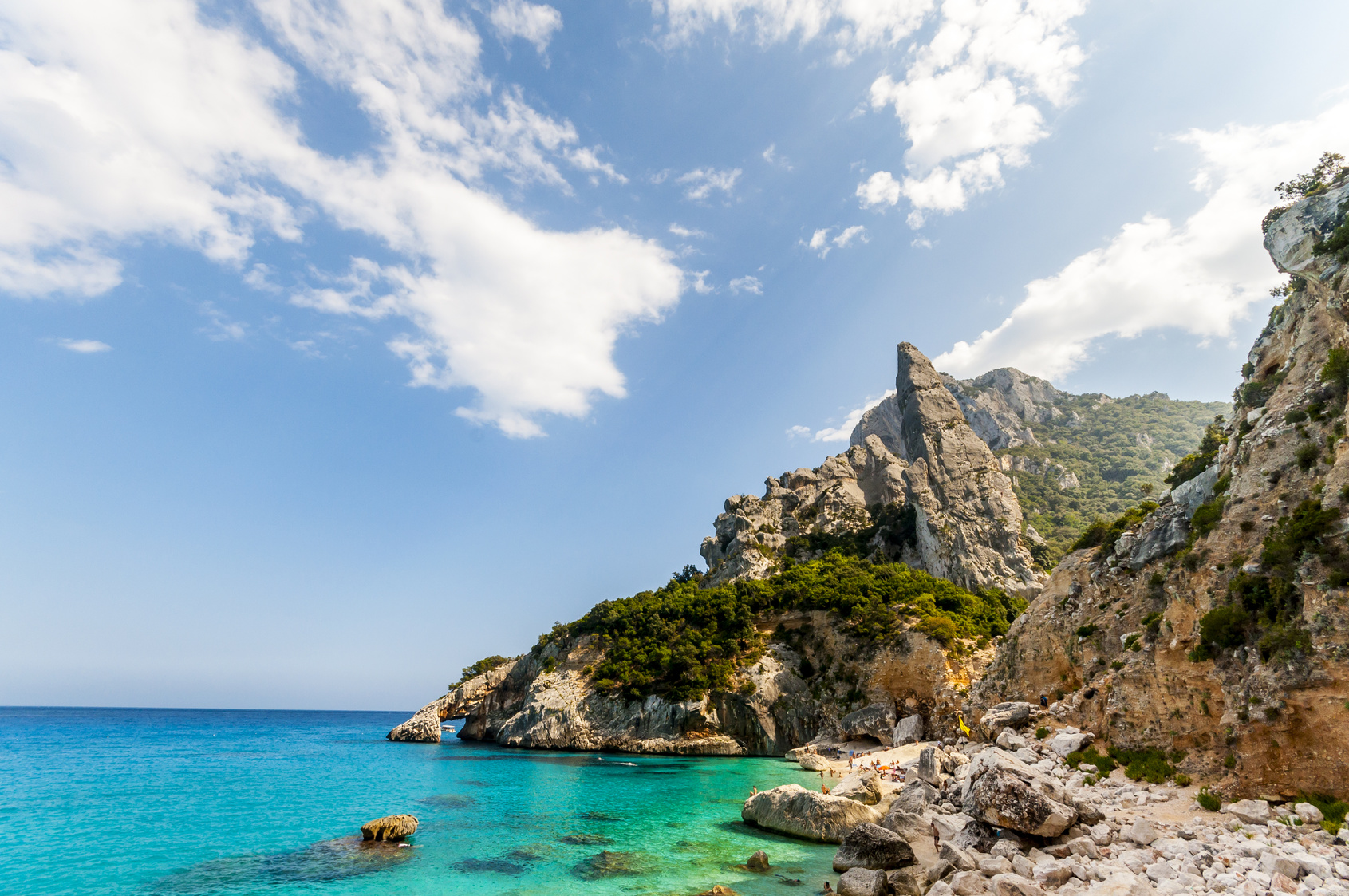 CALA MARIOLU OR ISPULIGIDENIE
Continuing north is Cala Mariolu, also known as "Ispuligidenie", which in Sardinian means "snow fleas". It refers to the form of the tiny smooth and white pebbles the beach is composed of, which make the emerald colour of the sea stand out. Some limestone rocks emerge from the water, forming small islands that enjoy colorful sea bottoms ideal for scuba diving. Cala Mariolu ows its name to a fisherman from Ponza who thought there was a thief stealing the fish he was hidding in a cave close to the beach, hence the interjection in Sardinian dialect "Acca ce stà Mariolu" (here is a thief). The unaware fisherman, though, didn't know that the thief was actually a well-known monk seal individual, an endangered animal.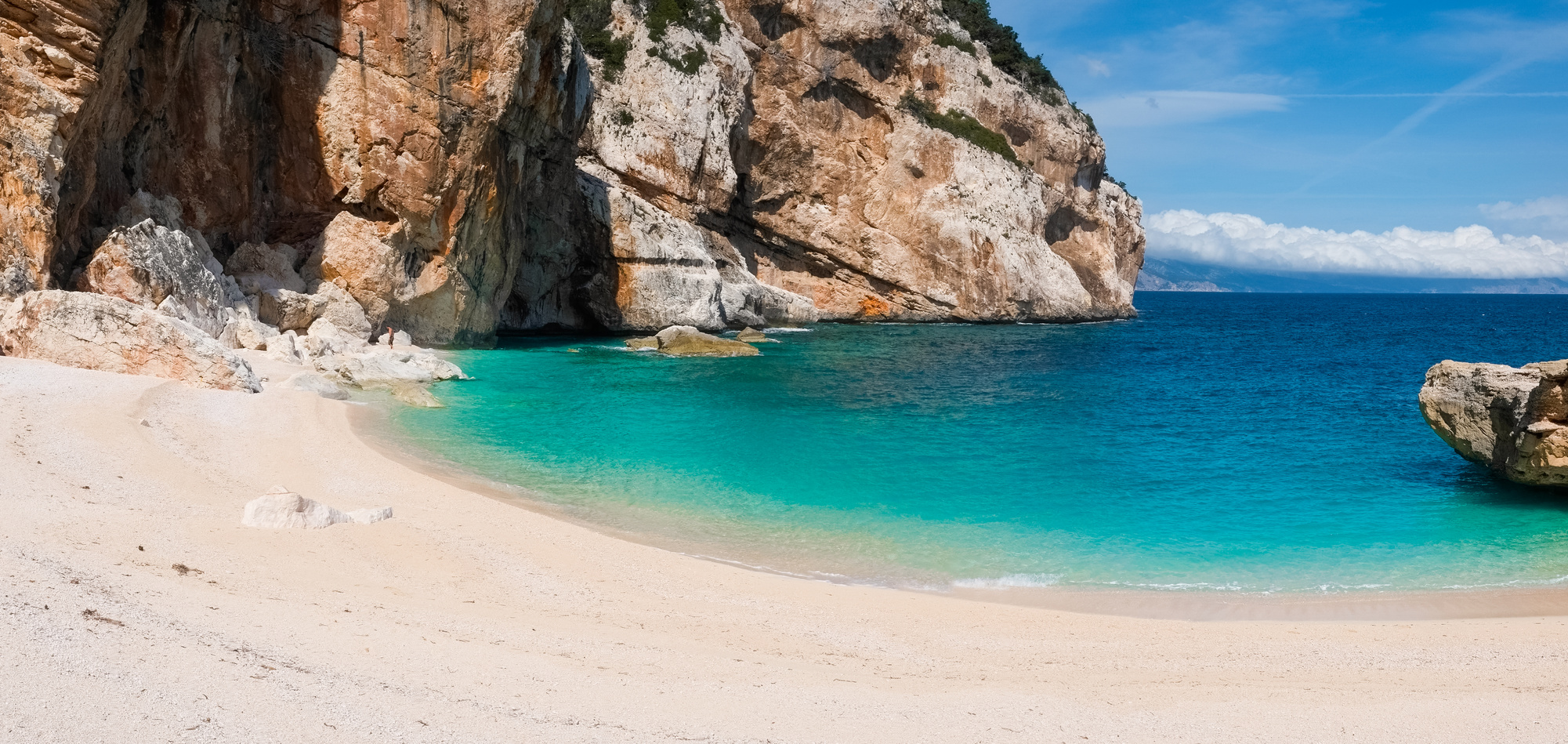 CALA BIRIOLA
Next is Cala Biriola, a stretch of very fine and white limestone sand, characterized by a small natural rocky arch on the water surface, dominated by a rocky cliff and by a dense holm oak forest. In the last century were extracted, precisely from the forest, timber and coal to export. Still hidden in the macchia are the paths used by coalmen and on the cliffs stick out the rails that allowed to transport the shipment into sailing ships. The great diversity of the sea bottom makes this beach particularly interesting for divers.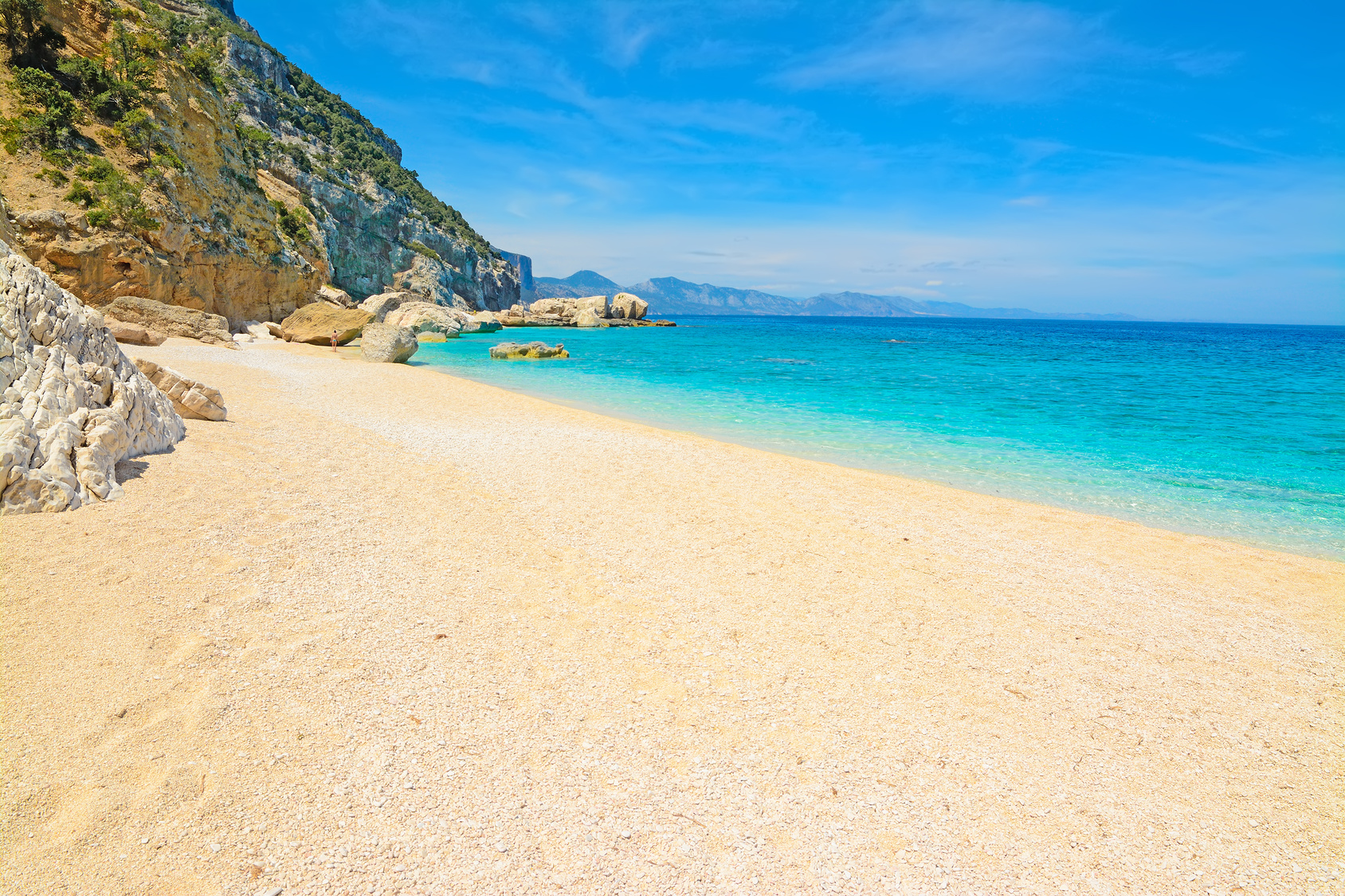 CALA SISINE
Continuing further we arrive at Cala Sisine. The peculiarity about this beach, which is about 200 meters long, is that it is the mouth of a small winter stream that goes down the close mountains of the Golgo plateau. In summer it dries up leaving space to a strand made of white pebbles that make the colour of the water stand out, making it look particularly clear and transparent. The inlet can also be reached by land, along a gravel road that ends in the town of Planu 'e Murta at approximately two kilometers from the sea. Fom there, following a very easy path, in about thirty minutes you will reach the beach.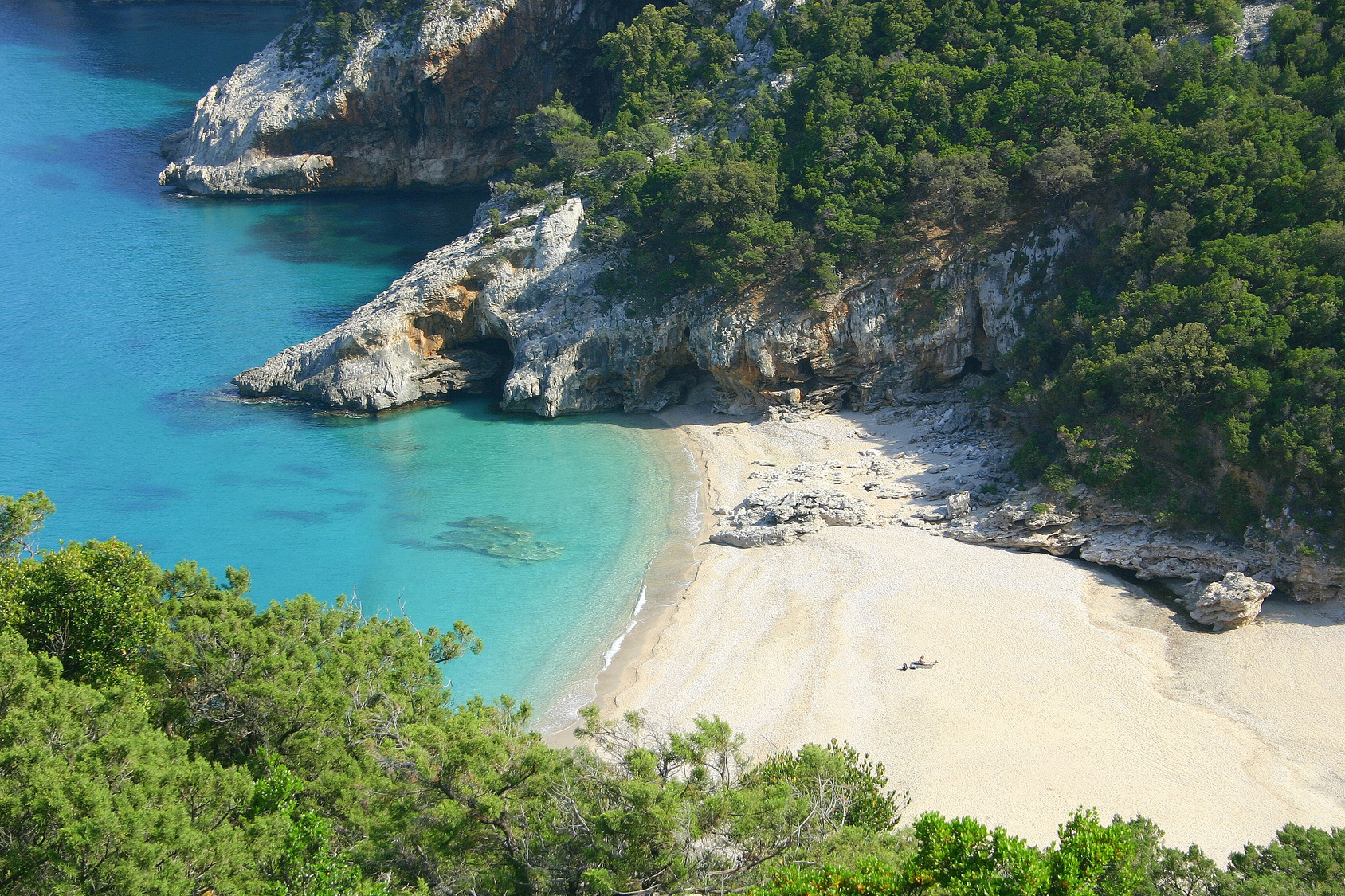 CALA LUNA
We end our tour of northern Ogliastra with one of Sardinia's most beautiful beaches: the enchanting Cala Luna.
This beach, which has been the location of many film sets, extends for about 800 metres of fine golden sand. Its clear blue waters are simply a sight for sore eyes!
Surrounding this hidden paradise are five enchanting natural caves that also offer a good shelter from the sun during the hottest hours of the day.
The bay is an ideal destination for snorkelling, diving and underwater fishing lovers. And you can also do excursions and go trekking.
If you want to have a truly unforgettable experience in this magical place, we recommend an excursion on a small yacht, where you can enjoy an evening aperitif while admiring a sunset over the sea. We are sure that you will never forget it!

BOOK A PRIVATE TOUR AT CALA LUNA WITH SUNSET APERITIF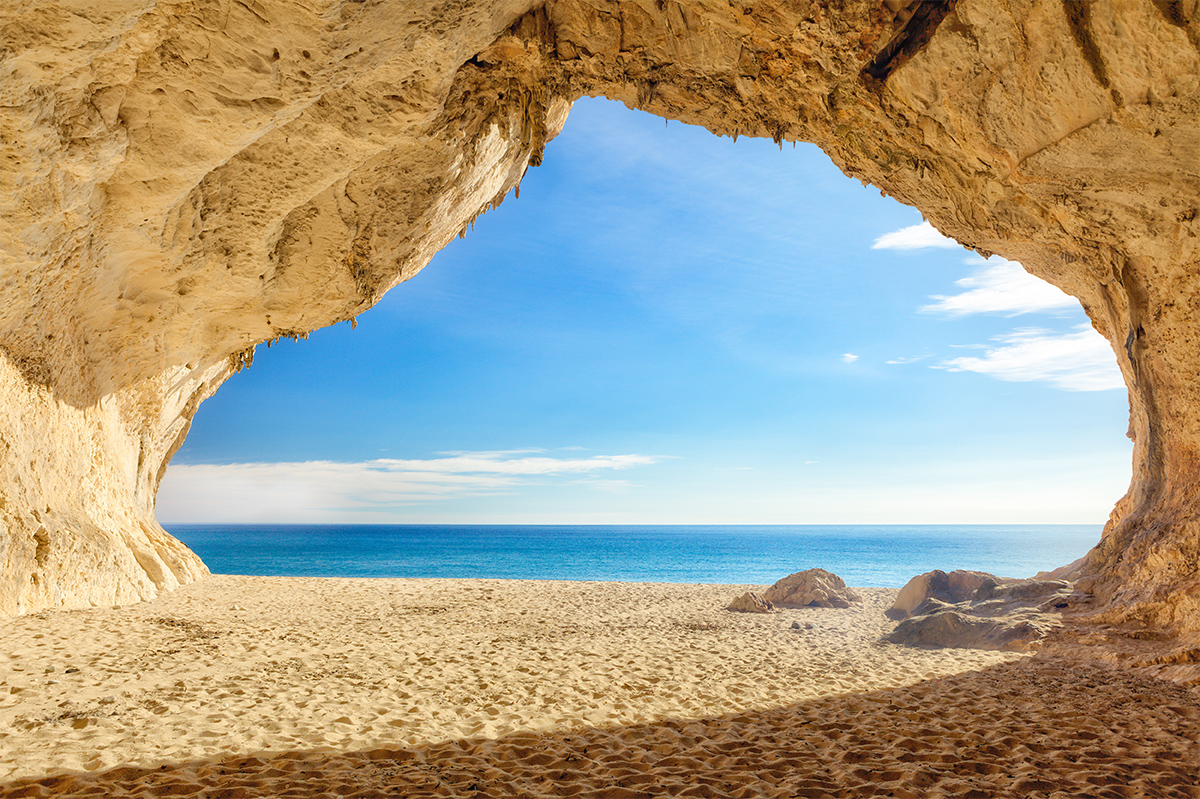 Our trip in Ogliastra ends here...Now you only have to enjoy these enchanting places, maybe equipped with a camera to capture the colours of this stretch of coastline.
Enjoy your holidays!