RCT, the cruise terminal of the port of Civitavecchia
The port of Civitavecchia has five cruise terminals, including the new Amerigo Vespucci terminal: find out where they are and how to get there.
In the port of Civitavecchia there are 5 cruise terminals, located at docks 10, 11, 12, 12bis, 12bis, 13, 13bis and 25 which are managed by the concessionary company Roma Cruise Terminal (RCT).
Among these Terminals, we point out the Amerigo Vespucci Terminal (inaugurated in 2018): with its 12,500 sqm, is one of the largest in Europe.
WHERE ARE THE CRUISE PIERS AND TERMINALS LOCATED?
All cruise ship piers (10, 11, 12, 12bis, 13, 13bis), with the exception of pier 25, are located along the Cristoforo Colombo antemurale.
Pier 25 and its terminal are located on the opposite side of the antemurale C. Colombo, at pier 13bis.
To have an accurate overview, please refer to the port map.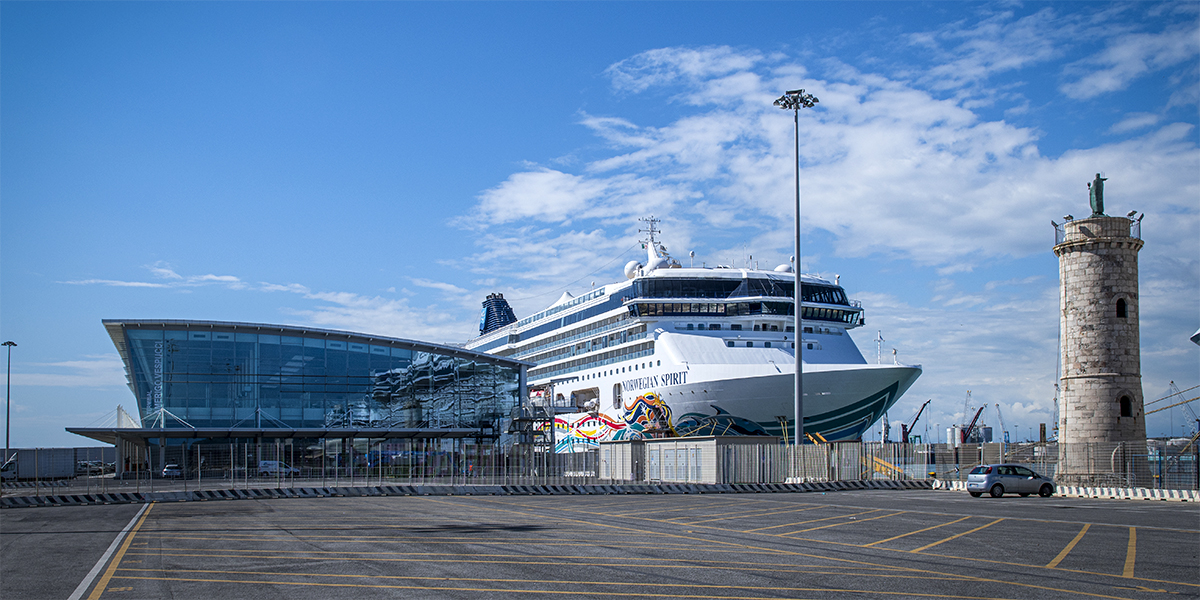 THE AMERIGO VESPUCCI TERMINAL
The Amerigo Vespucci Terminal is a state-of-the-art building designed by Studio Vicini from Genoa.
On the second floor, entering through the main gate, passengers have convenient access to the check-in area, with more than 60 counters. The security check also takes place on the second floor.
Once all boarding formalities have been completed, passengers enter the ship safely through a moveable bridge.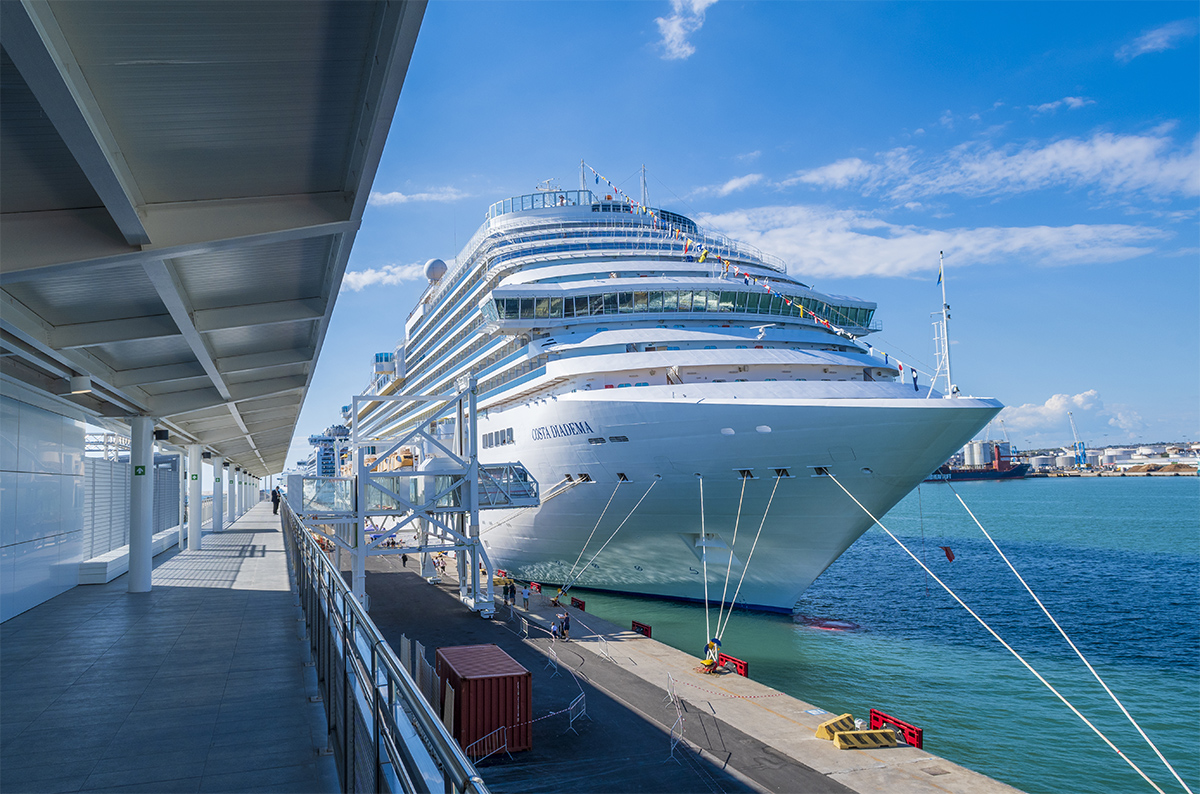 Inside the terminal you will find comfort and services: a VIP lounge, the Cruise Bar and a panoramic terrace from which you will enjoy an amazing view of the city and the port.
Finally, inside the terminal you can also see an exhibition space with Roman and Etruscan pieces on loan from the Port Authority and the Superintendence of Fine Arts and Culture of Metropolitan Rome, Viterbo and Southern Etruria as a testimony to the history of Civitavecchia as the main port of Rome and Lazio.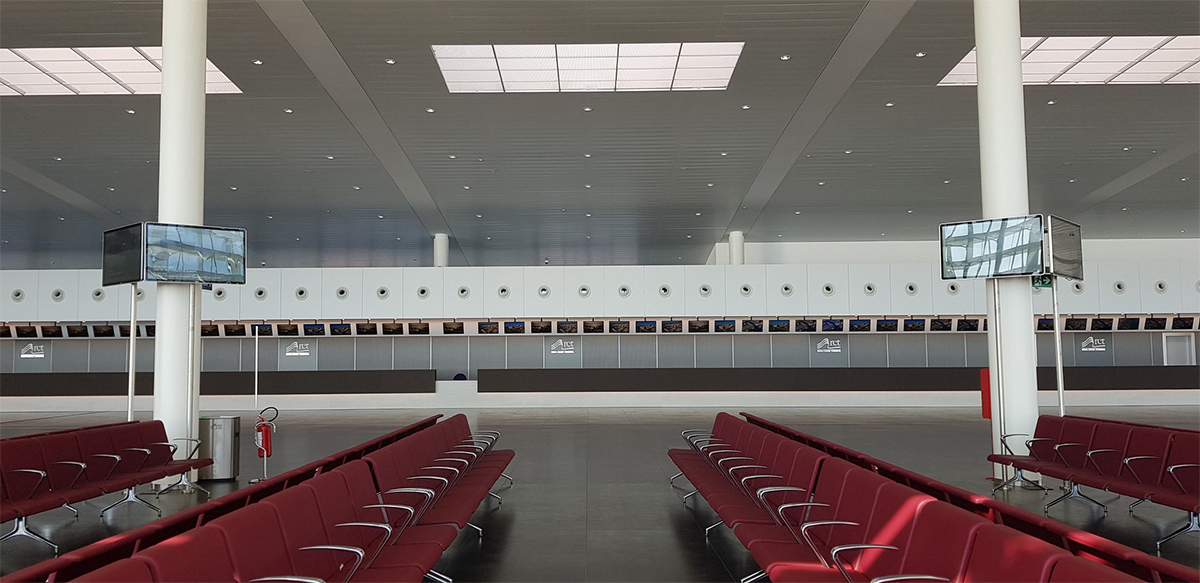 HOW TO GET TO THE TERMINALS
The best way to get to the cruise ship docks is through the shuttle service.
SHUTTLE SERVICE
Cruise passengers can use the free shuttle service that connects all the cruise piers to the Largo della Pace service center.
DIRECT TRAIN STATION/BOAT SERVICE
A special direct service connects the Civitavecchia train station with the cruise ship docks and vice versa.
The service, exclusively for cruise ship passengers, runs from 7.00 am/7.30 am to 6.30 pm/07.00 pm only on ship departure/arrival days. The ticket price is 6 euros each way and can be purchased directly on board.
For further information, please refer to the page dedicated to the shuttles.
Useful information
RCT, the cruise terminal of the port of Civitavecchia
HOW TO GET THERE