Trastevere in Rome: top tips for visiting and nightlife
Trastevere is one of Rome's most popular neighbourhood. Discover monuments, art, correct pronunciation, restaurants and nightlife.
Trastevere is certainly one of Rome's most characteristic neighbourhoods, where between tiny lively alleys, Roman trattorias, small markets, shops and artisan workshops, it's still possible to get lost to find the essence of the most authentic and genuine Rome.
From Santa Maria in Trastevere to Piazza Trilussa, through Vicolo del Cinque, Via della Scala, Vicolo del Moro or Vicolo del Bologna, you can still feel in the air the smells of typical products of old Rome. By sunset, young people gather here to have a chat or drink a beer in company in one of the many pubs and night bars of the area.
Whether you come by day or by night, this fascinating neighbourhood is always extremely heaving with tourists and locals. A walk through the streets of Trastevere is the best way to discover hidden treasures, glimpses of ancient Rome and flashes of real, authentic Roman life.
Follow us!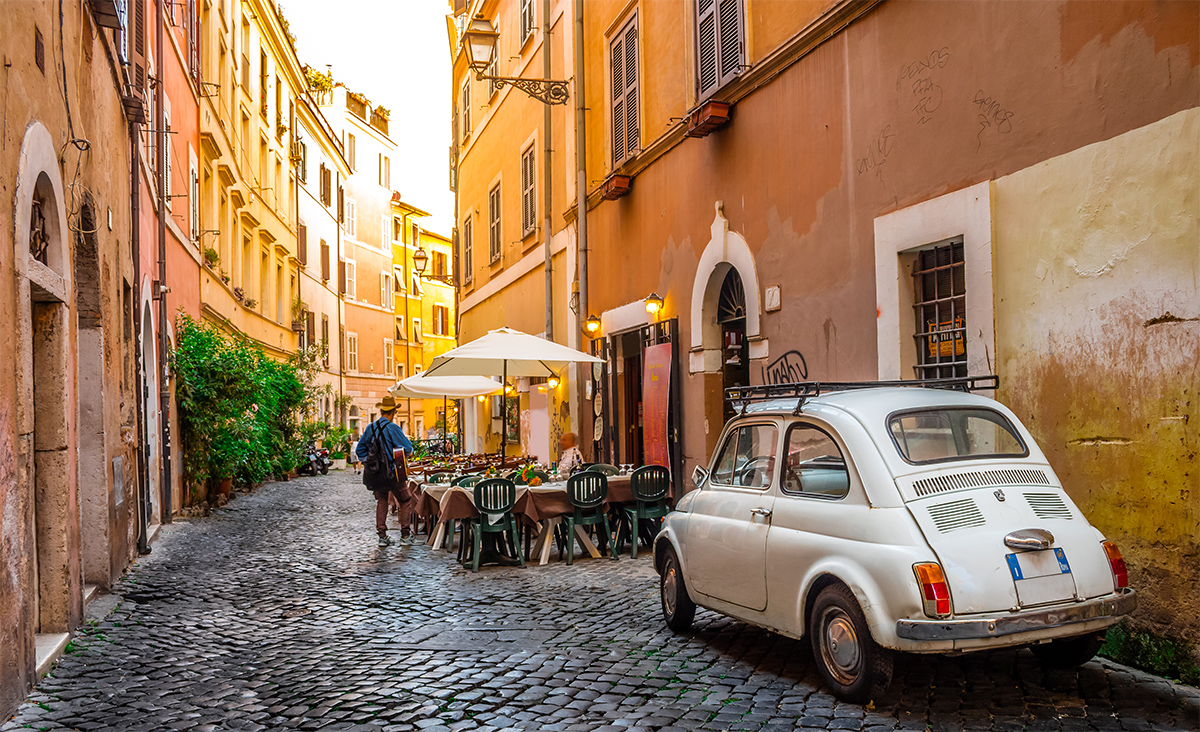 Trastevere in Rome: history and monuments and pronunciation
First of all, you must know that the name Trastevere comes from Latin Trans Tiberim meaning beyond the Tiber. In Italian, the Tiber is called the Tevere and "Tras Tevere" thus means across the river. Tevere is pronounced Tey -Vey - Rey with the most emphasis on the first syllable. So, when you say Trastevere, the accent is on the second syllable and the correct pronunciation is: "Tras - TEH - veh - reh".
The original core of the city, developed from the opposite bank of the river and the neighbourhood of Trastevere was initially inhabitated by the less wealthy social classes of Rome. But today things have changed and the neighbourhood is valued not only for its night life and bars but also because it encloses monuments, churches and priceless works of art.
If you happen to wander here by day, you can't help but visit the famous Basilica of Santa Maria in the same name square, with its Medieval mosaics and frescoes: a true pearl. Outside, in the center of the square, there is one of the oldest fountains in Rome. Restored several times, this fountain is fed by the Aqua Paola, which is said to have dredged Trastevere inhabitants' before the advent of the town's water network.
Continuing along via della Paglia, you will come across another wonderful glimpse in piazza di Sant'Egidio, seat of the Museum of Rome in Trastevere, devoted to folkloristic characteristics of the city.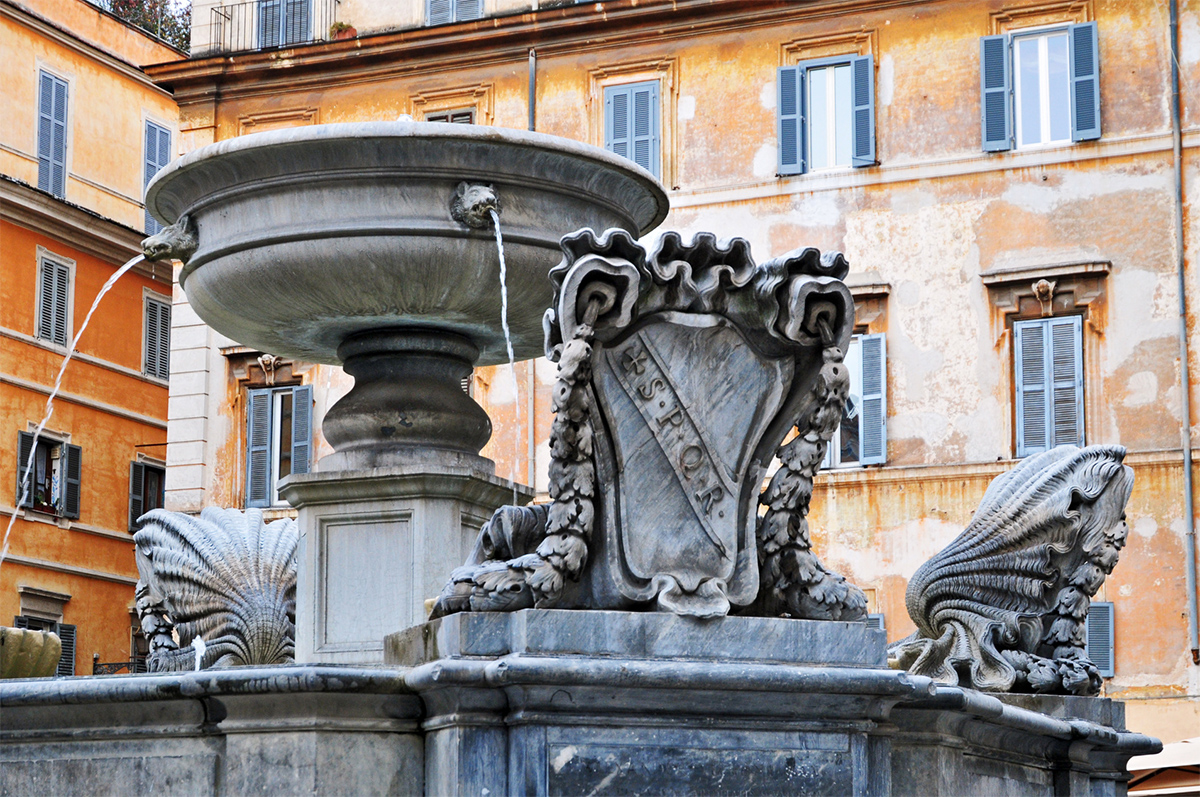 You will also find the Church of Santa Maria della Scala (literally Holy Mary of the Staircase) in honour of the Virgin Piazza San Calisto with its nearby bars and restaurants; Piazza Sonnino where the Church of San Crisogono and the Church of Sant'Agata are located, until suggestive Piazza Giacchino Belli, devoted to the Roman poet.
Another important square devoted to a poet is the famous Piazza Trilussa, that looks out onto Lungotevere Raffaello Sanzio in correspondence to Ponte Sisto. Here you can find students, bohemians, musicians and street artists at any time of the day.
Trastevere in Rome: nightlife and restaurants
Trastevere is doubtless one of the most lively and characteristic neighbourhoods of the city, but if you really want to enjoy it, you must come here at night!
In fact, when sun sets, the neighbourhood becomes the core of young nightlife.
You can spend here an evening in the pursuit of entertainment and fine cuisine among typical restaurants, pizzerias, small shops, stalls and shops of all kinds. The most acclaimed places are Piazza Trilussa, where you can have an appetizer with your friends, and the bars next to piazza Santa Maria in Trastevere, busy until the first light of dawn.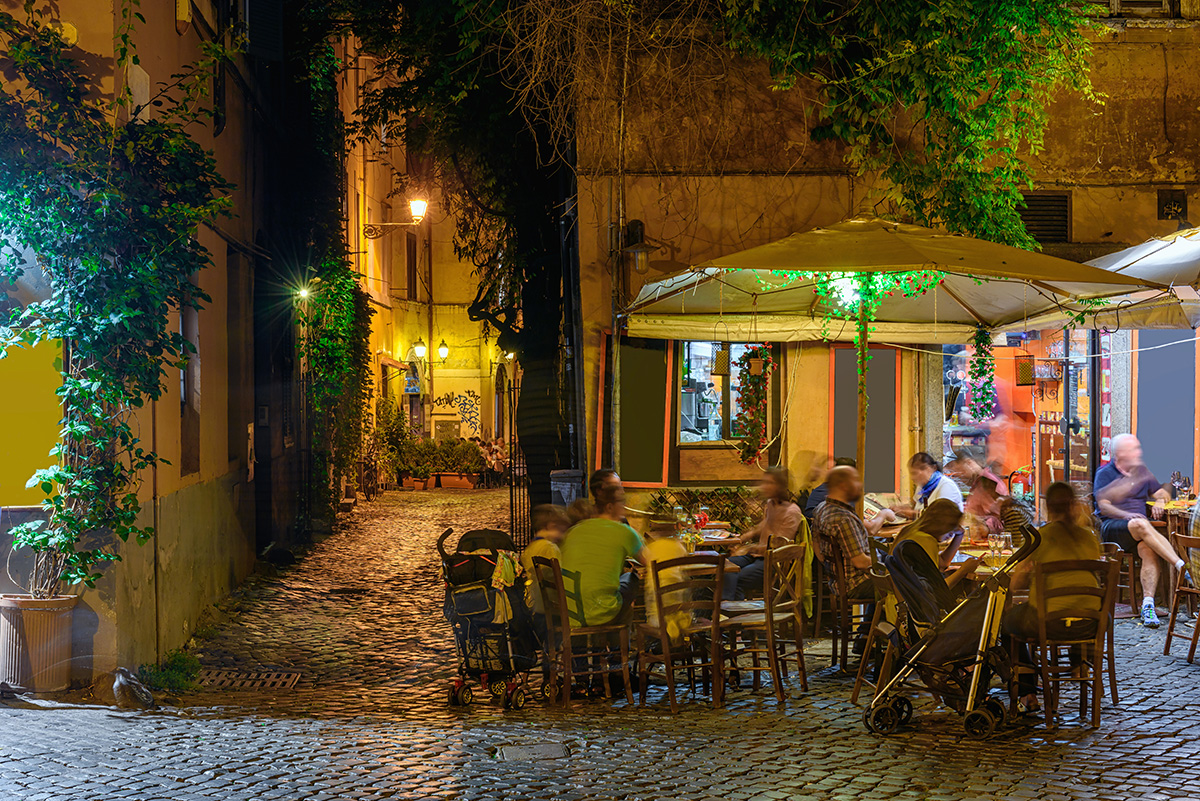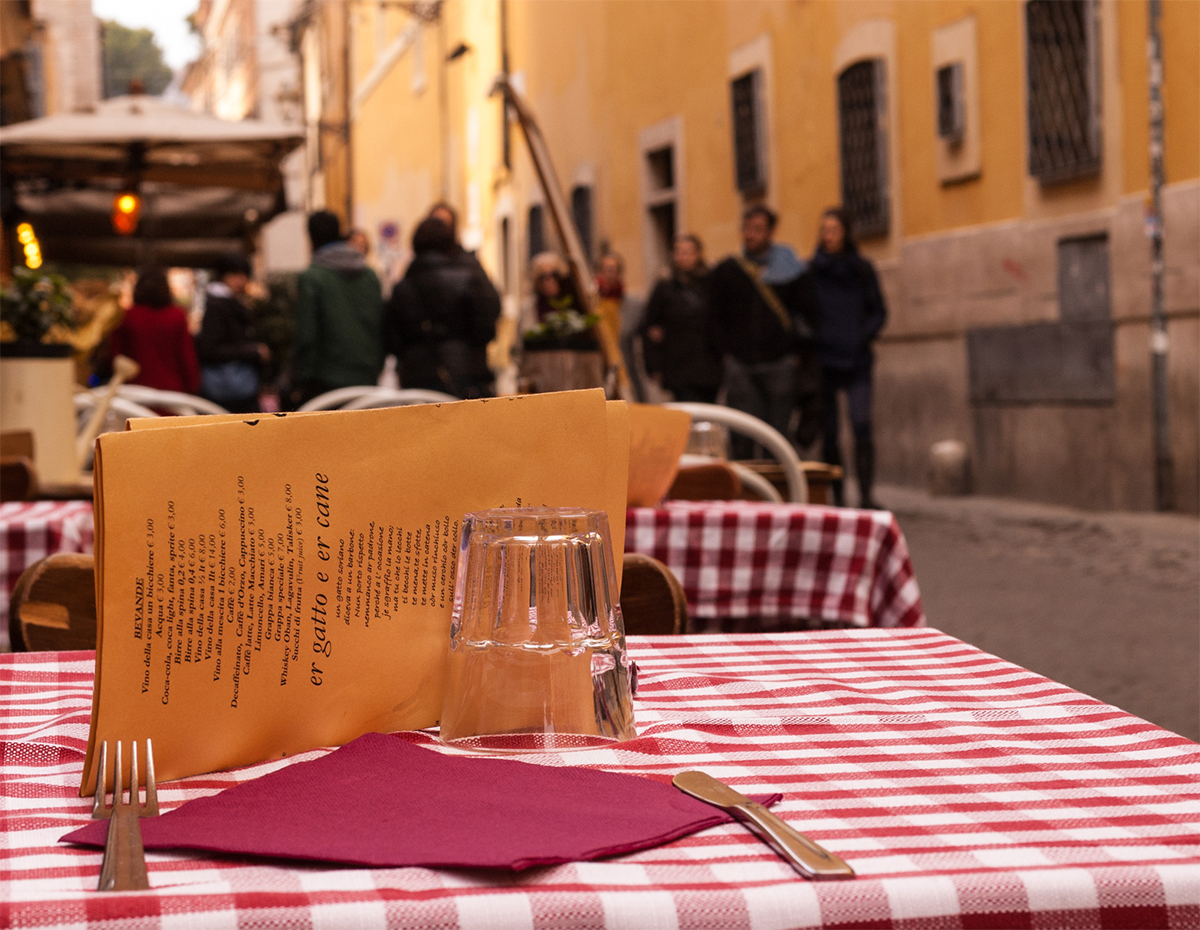 Trastevere is also synonimous of good Roman cuisine: Carbonara, Gricia, Bucatini all'Amatriciana and many other must-eat dishes. Some restaurants have even become real symbols of romanity.
Among the most famous, there is for sure the Goliardic "Cencio - La parolaccia where it is a good habit to be insulted by the waiters. That's right, you understood well! In this restaurant, clients are offended as soon as they cross the threshold. Between one delicious dish and the other, authentic dialectic battles with insults take place! Not recommended for touchy people.
Among other famous restaurants, we would like to mention as well "Il Rugantino", "da Gigetto", "La tana de Noantri" and "Carlo Menta".
But the list doesn't end here, and could actually go on, given the number of choices available among osterias, small restaurants and traditional trattorias. In summer, they arrange tables outdoors, along the streets, and you will feel like your are part of a whole and you will be involved in the unique magical atmosphere of this incredible neighbourhood.
After dinner, there's nothing better than have a nice walk to digest your supper! From Piazza Trilussa, cross Ponte Sisto and you will find yourself on the other side of the Tiber, a stone's throw away from colourful Market of Campo di Fiori and charming Piazza Navona.
Whatever is your choice to spend the afternoon or evening, we are sure about this: once you go back home, Trastevere will always be in your heart. Like real Romans say, it's er core de Roma! (the heart of Rome).
Useful information
Trastevere
HOW TO GET THERE

From the Port of Civitavecchia: go to Civitavecchia Train Station and get on the first regional train bound for Rome. After 45 minutes get off directly at Trastevere Train Station and from there take the line 8 (VENEZIA) for 6 stops. Get off at stop BELLI and continue by foot for approximately 450 meters. You have arrived at Piazza di Santa Maria in Trastevere.