Roma San Pietro Train Station
How to get from the port to Roma San Pietro Station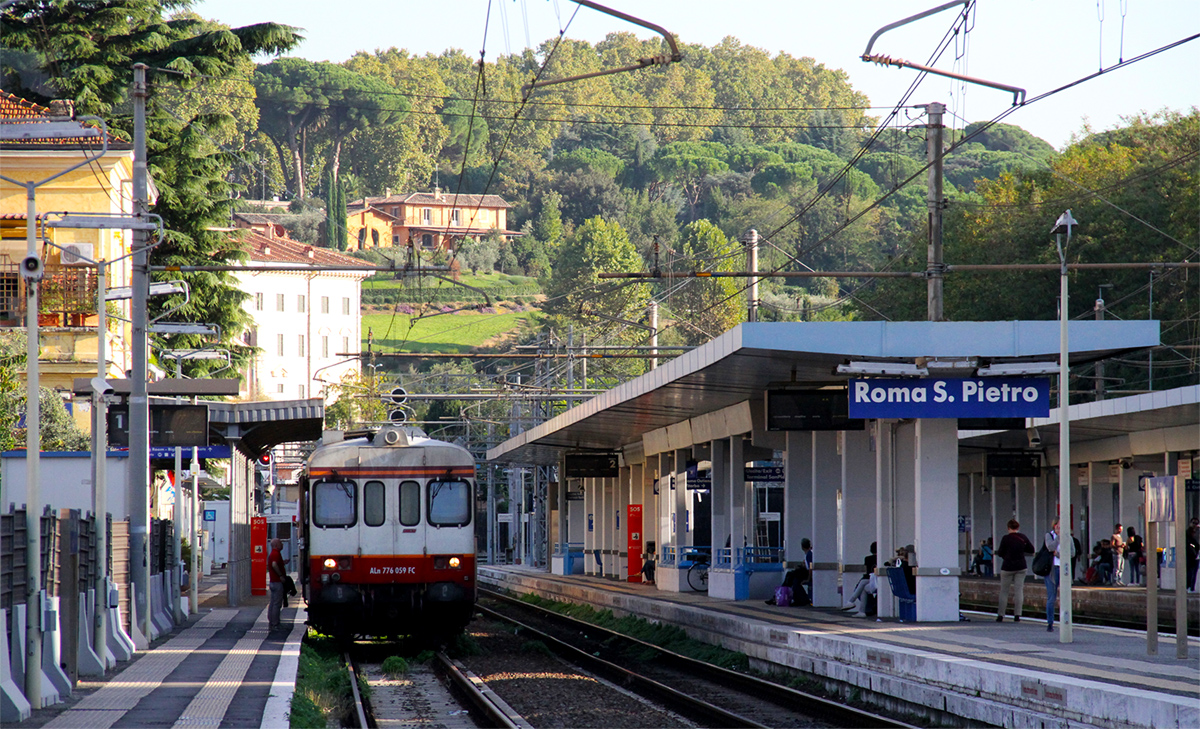 FROM THE PORT OF CIVITAVECCHIA TO SAN PIETRO BY TRAIN
Travel time: from 45 to 50 minutes
From the port, go to Civitavecchia Train Station and take a regional train to Roma Termini. Trains run every 20/30 minutes.
For further information and timetables we invite you to check the Trenitalia website.
FROM THE PORT OF CIVITAVECCHIA TO SAN PIETRO BY CAR
Distance from the port: 68 km
Travel time: 1 hour
From the port head for the highway (Civitavecchia Nord). Exit at Torrevecchia and take SS1 Aurelia. Follow the directions for Roma San Pietro.
Useful information
From Roma San Pietro Station it is possible to reach the Basilica of St. Peter by walk or by bus (line 64). The distance is about 1 km and by foot it can be covered in less than 20 minutes.
PRICES

Once at Civitavecchia Station we advise you to buy a BIRG ticket (5 zones), a daily ticket valid until midnight of the day it has been stamped and for an unlimited number of journeys using all public transports in Rome -bus, subway and tram- for €12. The ticket includes the trip from Civitavecchia Station to Rome.