The Marina of Civitavecchia
From Piazza della Vita to Pirgo terrace: discovering the Marina, Civitavecchia's seafront
The Marina of Civitavecchia includes the whole seafront section from Fort Michelangelo, through Viale Garibaldi and Pirgo seaside establishment, getting south to Borgo Odescalchi.
Easily reachable both from the Port and fro the Train Station, the Marine is actually an unmissable must-see for all sea and fine cuisine lovers. It is a meeting point for teenagers ans nightlife lovers, during the summer season.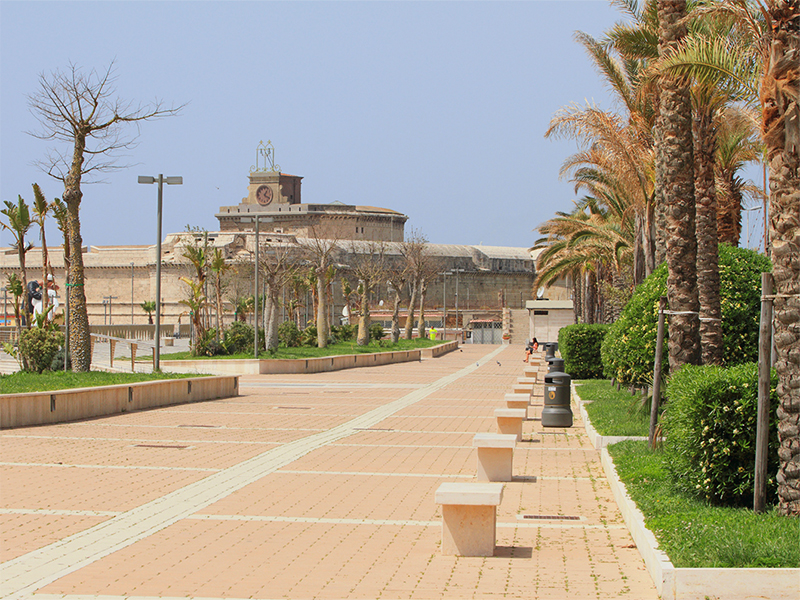 Recently subject to important requalification works, the Marina has become an authentic central part of the city, suitable for holding events, concerts and manifestations. The focus of all activities is the great area of Piazza della Vita (formerly Piazzale degli Eventi) in front of Fort Michelangelo, where in summer is usual to find also exhibitions of local and artisan products, stalls, merry-go-rounds and games for children, pubs, street food, news stands and open bars.
From Piazza della Vita twists and turns the historic promenade of Civitavecchia, represented by a stretch of Viale Garibaldi until the pedestrian stretch of Via Duca d'Aosta and Lungomare Thaon de Revel. Here rises the bathing establishment of Pirgo with the small island in the middle of the sea ith the same name, Piazza Betlemme and the welcoming small port of the Navy League, historic private club of the navy, today seat for different sea-related activities like salining or diving.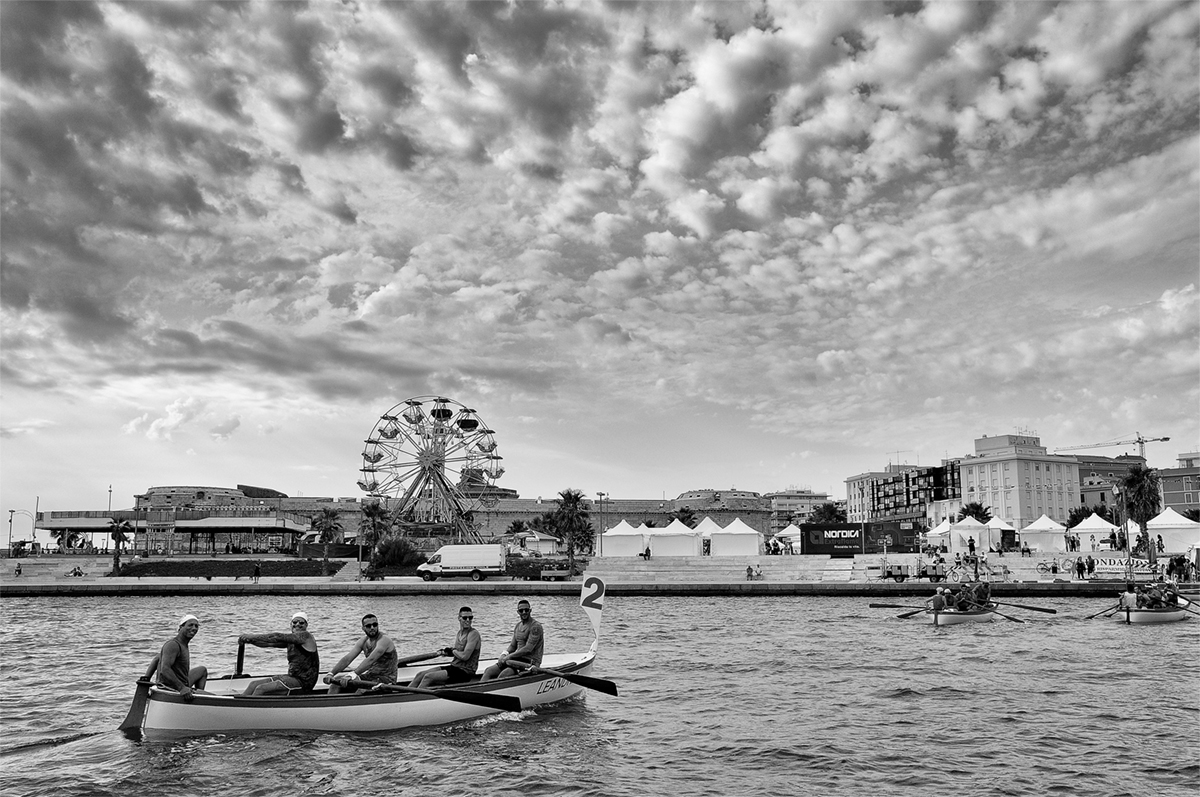 The whole area is full of bars, restaurants and pizzerias ready to welcome any kind of customer and to suit every pocket! During the day, Civitavecchia's promenade is the perfect place to spend a pleasant relax moment far from the stress and caos of the center, while during the night, it becomes a meeting point for young people who crowd the bars.
PIRGO
Pirgo, originally built in the second half of 1800, took his name after the ancient people of Pyrgi, who lived along the Lazio coastline before the Romans. The original sea complex, established on a small island, was formed by a platform with jetties, roundabouts and Swiss chalet style buildings. In the course of few years, it became a center where the most famous and important bourgeoisie of the time went frequently.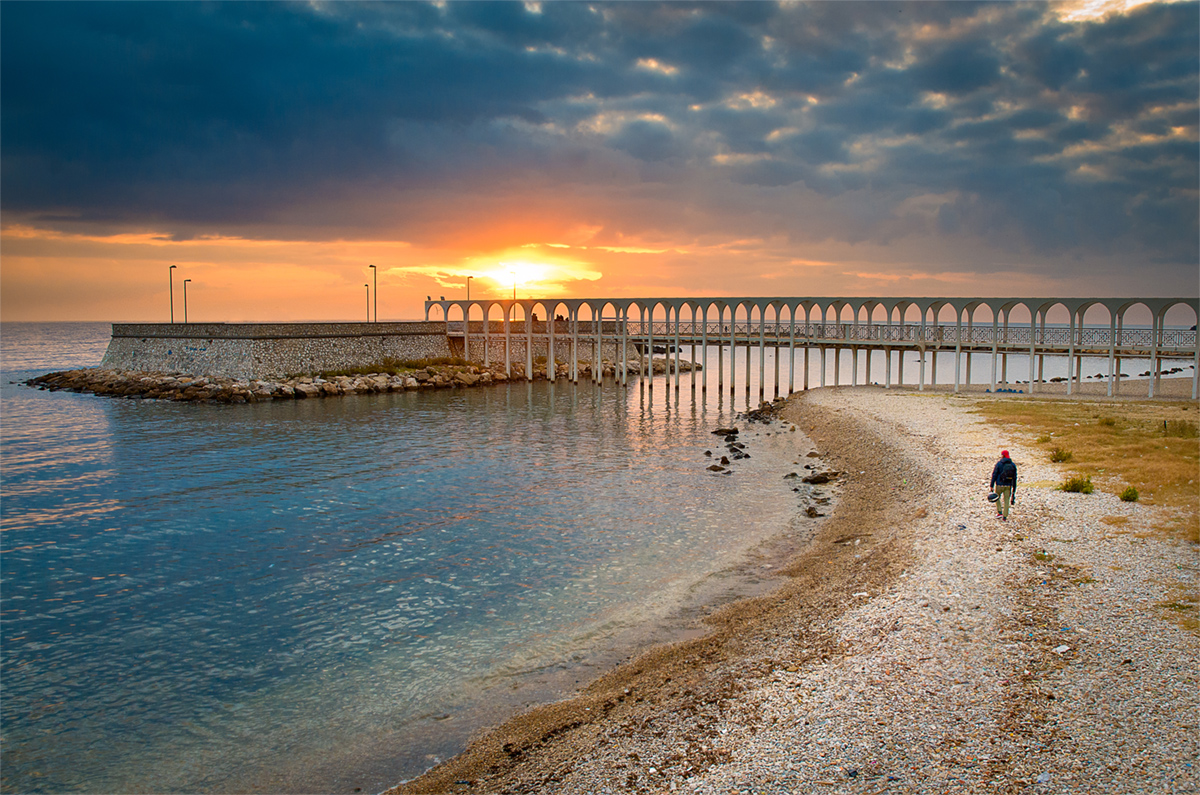 Damaged by war events and rough seas, after many years of decay and disuse, Pirgo was rebuilt in 1997 in a new modern structure. This was the first stage of a wider project that involved lately the whole area of the Marina and the promenade of Civitavecchia, finally giving an important historic building back to the citizens.
From the Pirgo terrace is is possible to have an splendid view of the whole seafront of Civitavecchia. Recently also the Pirgo beach was requalified and a bathing establisment has sprung up, becoming crowded with bathers and tourists in summer.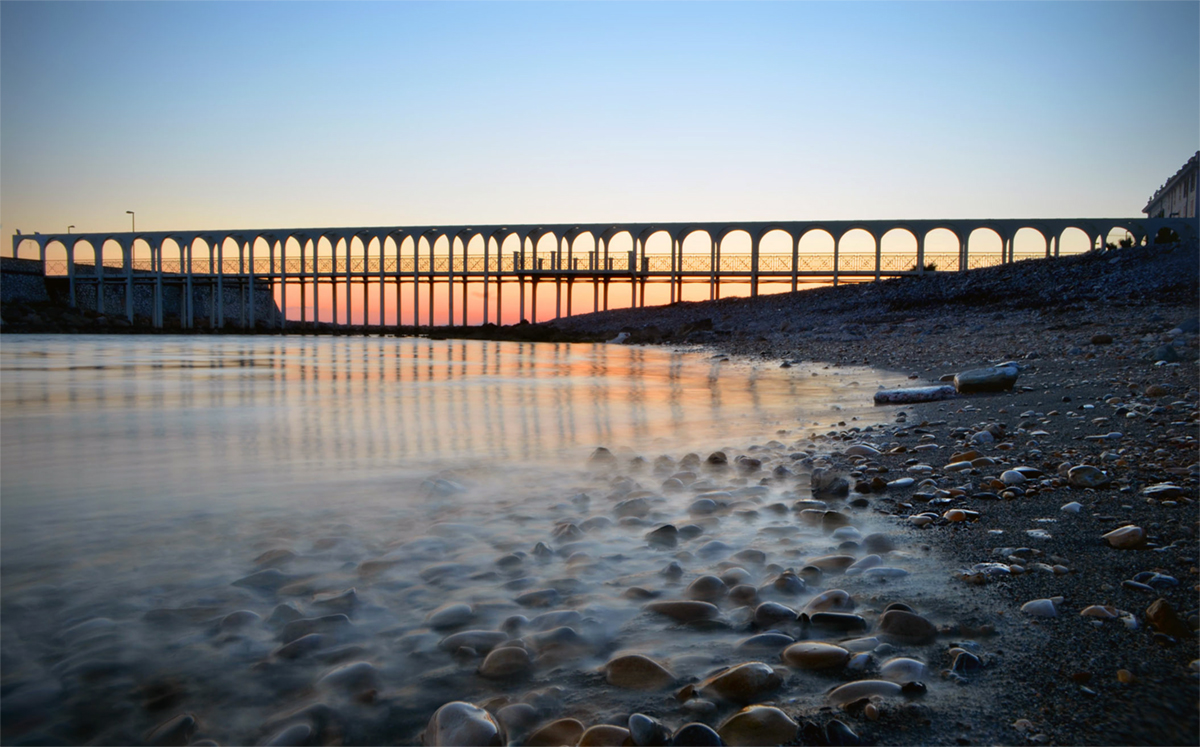 Useful information
Marina of Civitavecchia
HOW TO GET THERE

The area of the Marina of Civitavecchia is easily reachable by foot both from the Station and the Port, leaving from Varco sud (Fort Michelangelo).