Arrives the first Green Car of Port Mobility
Strongly endorsed by Edgardo Azzopardi the new green car will make the Port of Civitavecchia even greener. Here's the photogallery of our driving test
People talk a lot these days about pollution and electrified docks in the Port of Civitavecchia. That's why Port Mobility and the Azzopardi brothers have decided to add to the business cars fleet this beautiful electric car.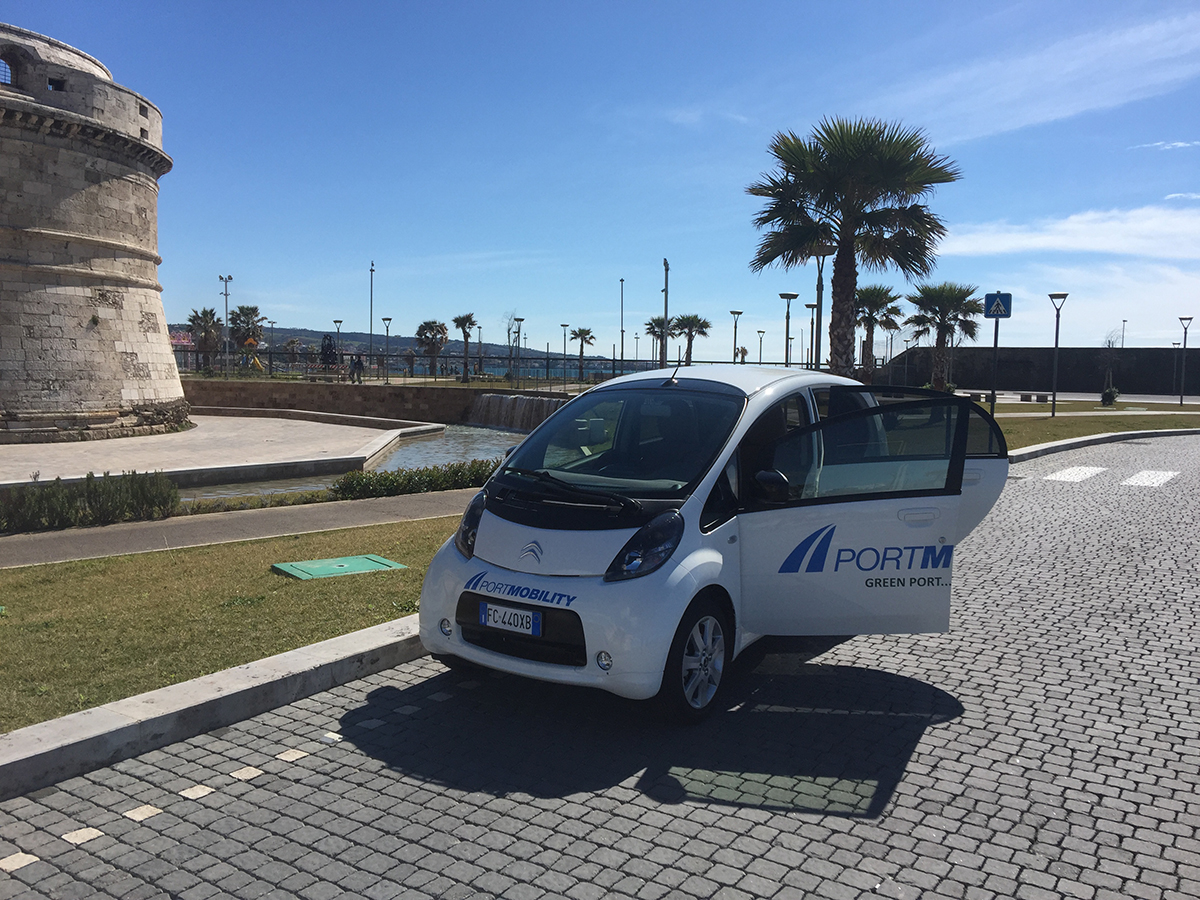 We present the Citroen C Zero, a fully electric car, with a 150 kilometers autonomy and a maximum speed of 130 km per hour.
A small top pearl that we have tried for you. Here's the photogallery of our driving test.
The green car, part of the Port Mobility fleet since March 9, is incredibly quiet, so in addition to not releasing CO2 it has zero acustic impact.
The new vehicle, strongly endorsed by Edgardo Azzopardi, represents an innovation for the Port of Civitavecchia which is increasingly ecologically sustainable.
The acquisition of this first electric machine is meaningful for the requalification of the port, not only for the enviromental impact it means. In the next months, instead of using traditional transports to move within the port area, we will use green cars. We think nowadays it is necessary to adopt ecological solutions, for example electric mobility, which is more suitable to a conception of energy saving and environment safeguard, as we think should be understood the historic Port of Civitavecchia.

Edgardo Azzopardi, special delegate for institutional relations for Port Mobility
Useful information
THE GREEN PORT... MOBILITY
The first electric car of Port Mobility
HOW TO GET THERE
You could also like...