Circus Maximus
Circus Maximus: what to see, history and how to get to one of the most beautiful archaeological sites of Rome
Circus Maximus represents the most famous and oldest stadium in the world. In fact, its origins date back to over 2,000 years ago!
Placed between the Palatine and Aventine hills, it represented for most of the time of the Roman Empire an area for public games and quadriga races. It is over 600 metres long and 118 meters wide and it could accomodate up to 300,000 people standing within its about 73,000 square meters.

EXPRESS TOUR CIRCO MASSIMO AND CARACALLA BATHS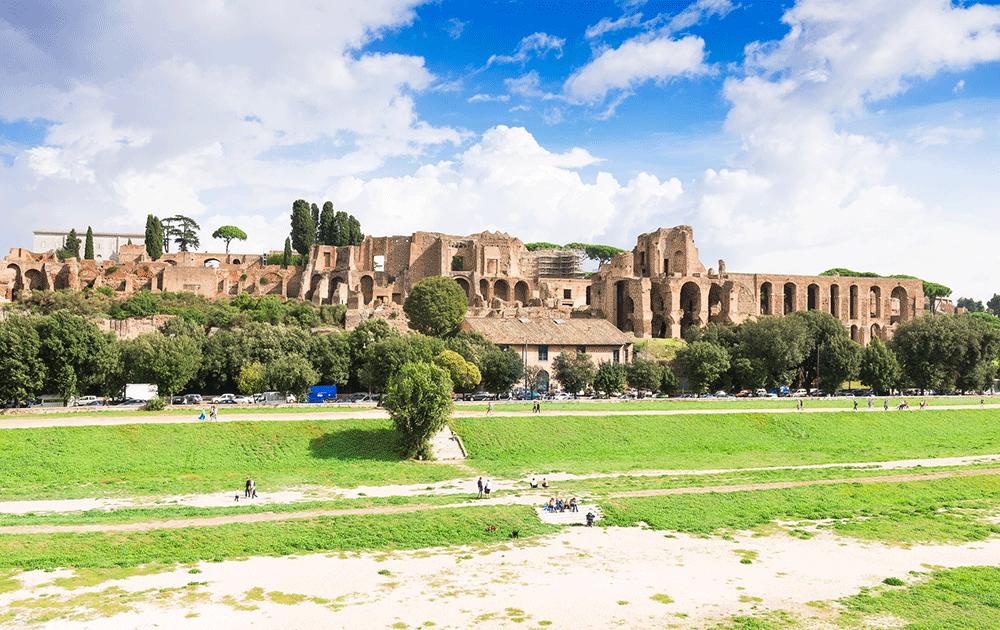 THE GAMES: MORE THAN JUST QUADRIGAS
Circus Maximus was largely used by emperors for various kinds of sport and athletic competitions, but quadriga races were the most loved among Romans: four-horse chariots that had to complete seven turns around the central part of the Circus Maximus, called spine. The chariots started from the carceres, or starting gates. The spine eas decorated by statues, small temples and it held seven ova and seven dolphin statues, needed to count the number of turns.
The games took place from early in the morning until late at night. In one single day one could enjoy over 100 events.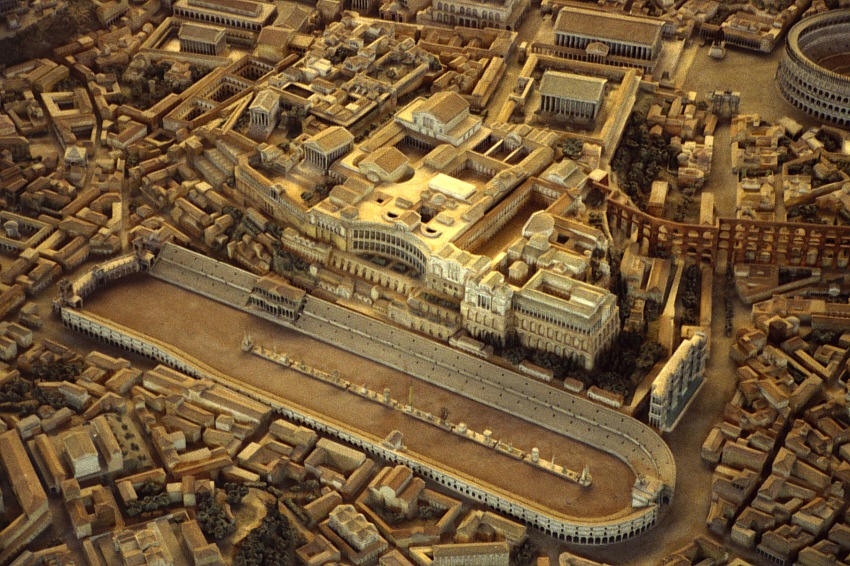 More than just games: thanks to its structure, since it was open, at the Circus Maximus were was used for trade, market activities and exchanges with foreign populations.
HISTORY
The first structures date back to 329 BC, when the first carceres were built. In the second century BC the firststructures in brick were built and around 46 BC the first seats were done. In Traian times, in 103 AD the works were finished. Circus Maximus was used until the last races organised by Titus in mid 500 AD.
Afterwards, it was employed mainly for agricultural purposes first and religious aims after. It was during this period that the "Torretta della Moletta" ("tower of the spring", since it was connected to a watermill) was built, standing to date:
Legend says that Romulus, after the foundation of Rome, in order to populate the city, abducted women from Rome's neighboring folks.
Rape of the Sabine Women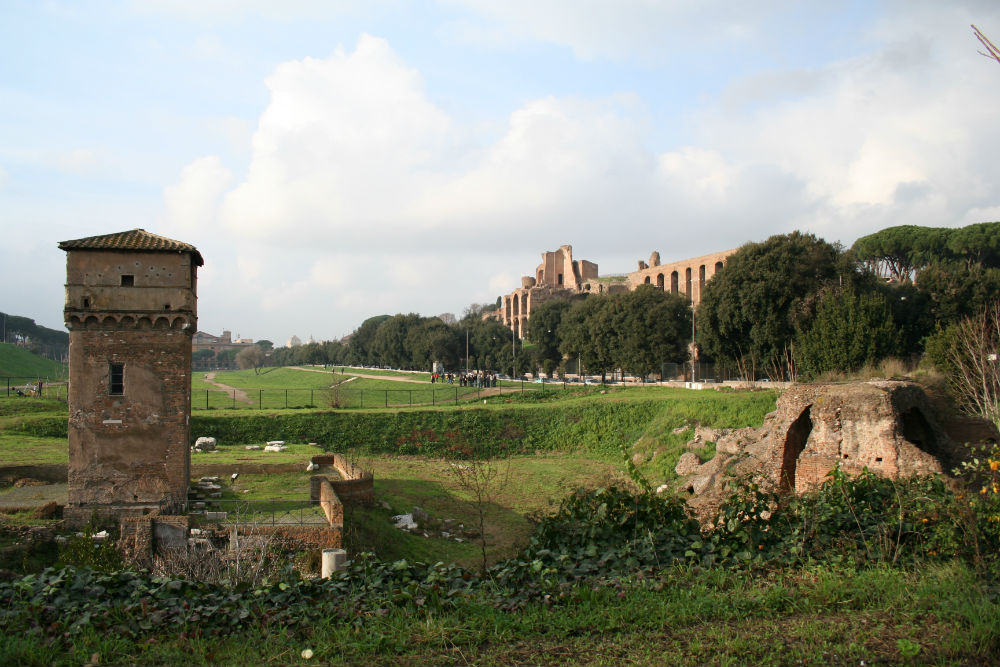 Circus Maximus was also site of the Jewish cemetery, in 1600, and a gasometer by mid 1800.
Today big events like concerts, shows, parties and various sport events are held.