Holidays in Sardinia: beaches of Ogliastra south to Arbatax
Cea, Barisardo, Gairo and other sandy and rocky beaches south to Ogliastra: what to do and see and how to get there by ferry from Civitavecchia.
Once you get to Arbatax with a ferry from Civitavecchia, you will be in the center of Ogliastra and you only need to choose whether to go north to one of the most famous areas in Sardinia getting to the gulf of Orosei, or to the wildest and least known area of the south coast.
In this article we tell you about South Ogliastra.
CEA BEACH
Once you go beyond the naturist beach of Orri, take highway SS125 towards Cagliari, get to the area of Barisardo, turn right and continue for about 3 further kilometers. You will get to Cea Beach, a sea resort ideal for families, about 1 km long of light sand, also known as Beach of Is Scoglius Arrubius due to two red porphyry stacks emerging from the clear blue waters, destination for many divers.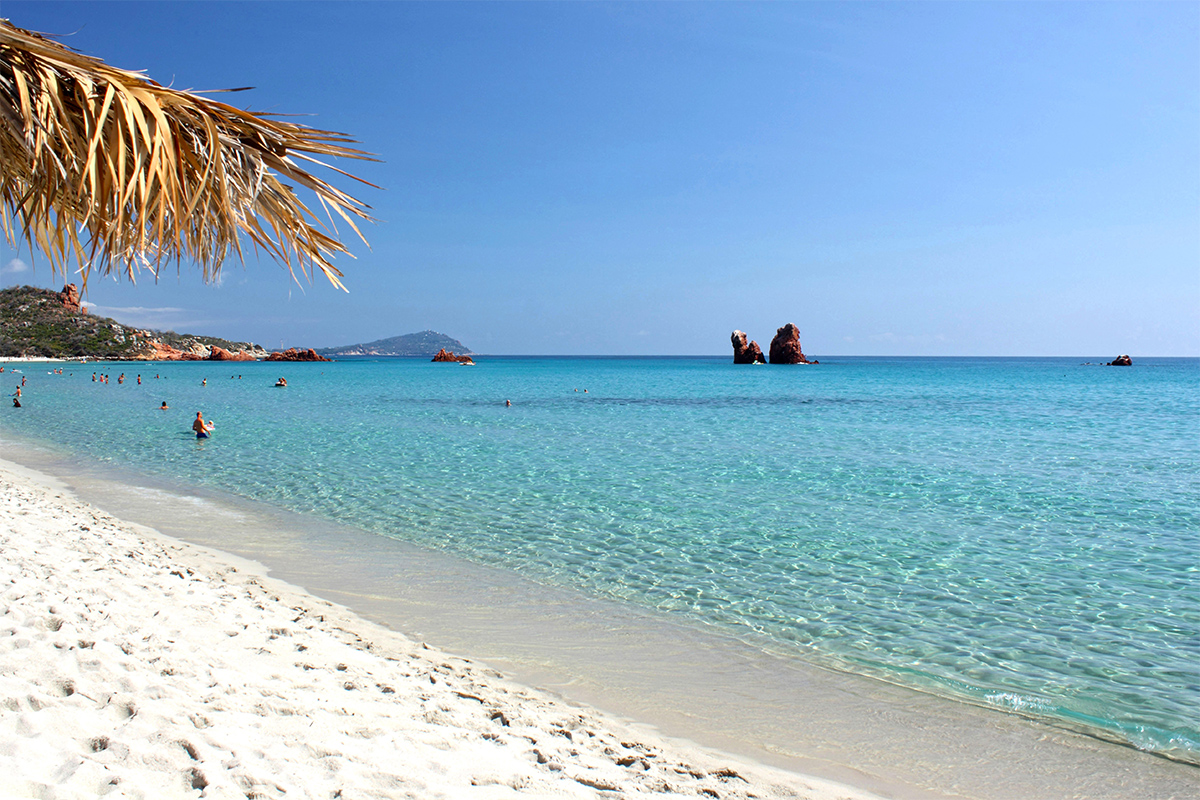 BEACHES OF BARISARDO
Further south we find the Marina of Barisardo with its 8 km long strand, split in two by a small rocky promontory where stands the Spanish Tower of Bari from where you can enjoy breathtaking views. In the postwar period, the tower indicated the borders between the beach of Mari de Is ominis (Sea of Men) and the beach of Mari de Is Femunas (Sea of Women), since both beaches were frequented exclusively by men in the north and women in the south.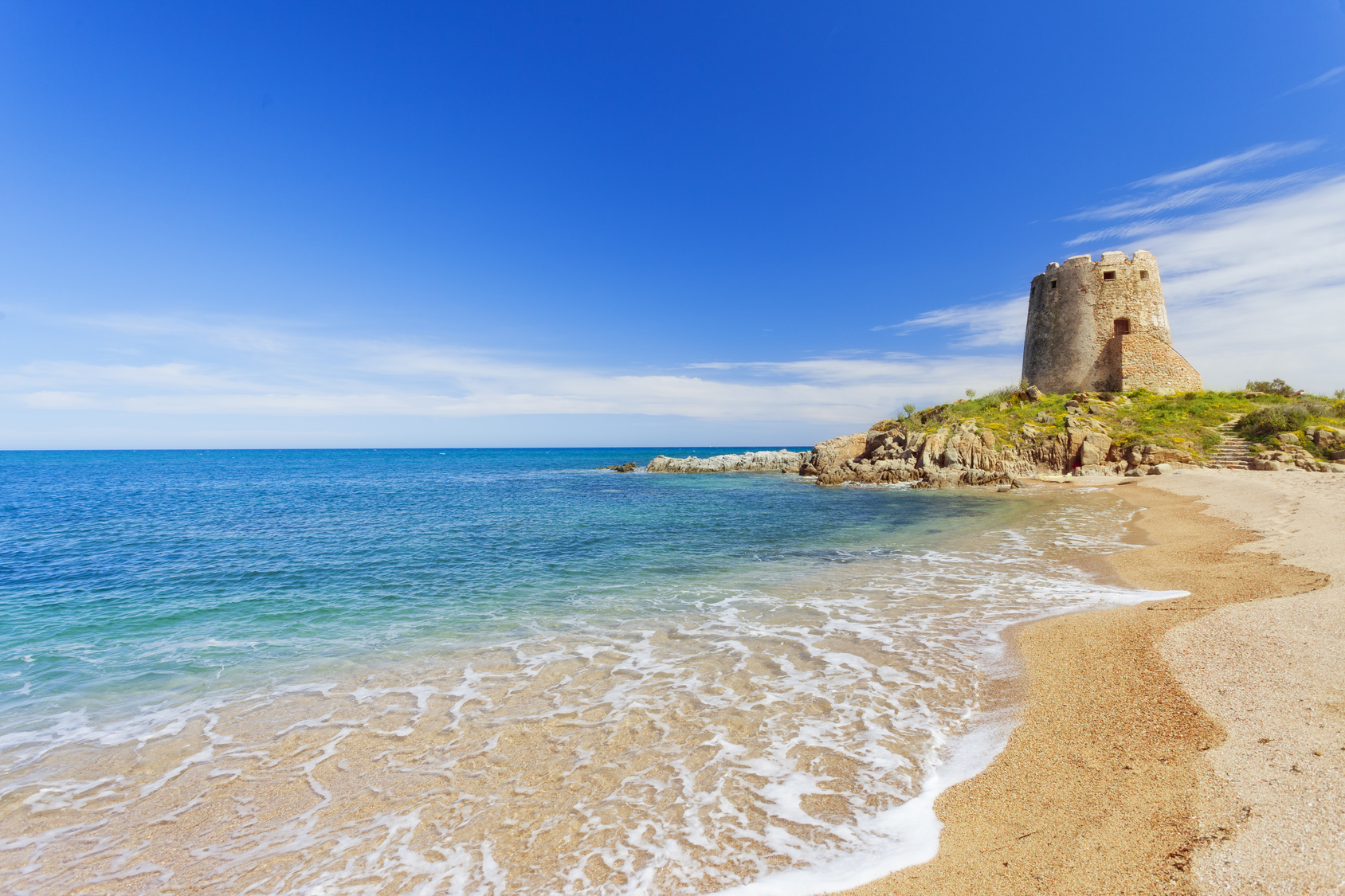 Marina of Cardedu
Once you go beyond Barisardo, you will get to Cardedu.
From here, taking the Buoncammino road towards west, turn off towards north and you will reach Foddini Beach. Besides having a great fine sand strand, it is a well-apreciated spot for surfers and kite surfers, especially as there are winds from the south up to 15 knots.
A characteristic of this beach is the presence of a small lake behind it, in addition to a dense pine forest, that allows to shelter during the hottest hours of the day. It is well equipped and not very popular, so it is perfect if you want to avoid crowds.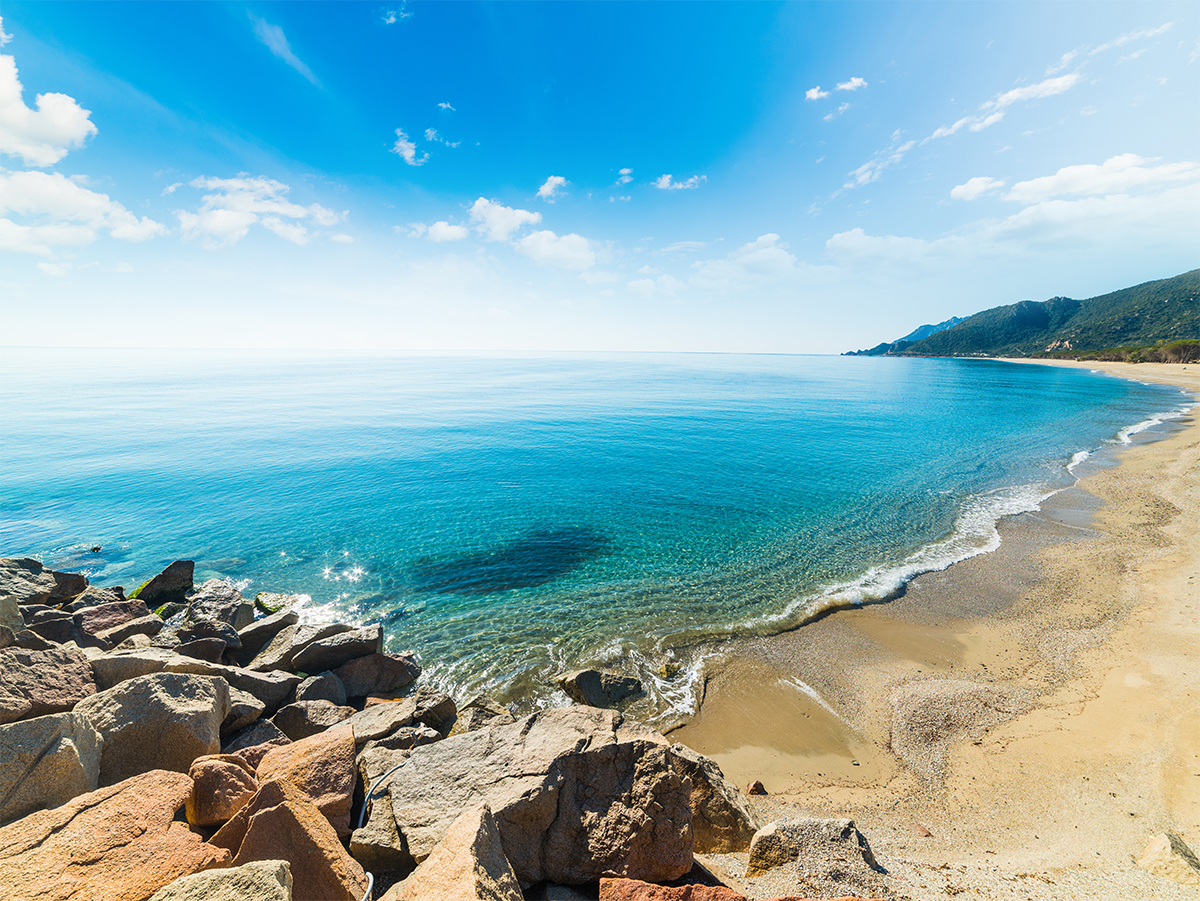 Turning off towards south we find the Marina of Cardedu divided into different small and beautiful inlets.
Among these is Museddu Beach, very natural an without services, it is not very busy, not even in high season, so it is perfect if you wish to avoid crowds.
The strand is several kilometers long and its light sand mixed with pebbles favours walks on foot or by horse, also thanks to the closeness of a horse trekking center and the related services.
We find next the beach of Sa Perda 'e Pera with a wide sandy strand and the archeological site of Nuraghe in the South.
---
Beach of Sa Perda e' Pera Picture by Cristian85 - CC BY 3.0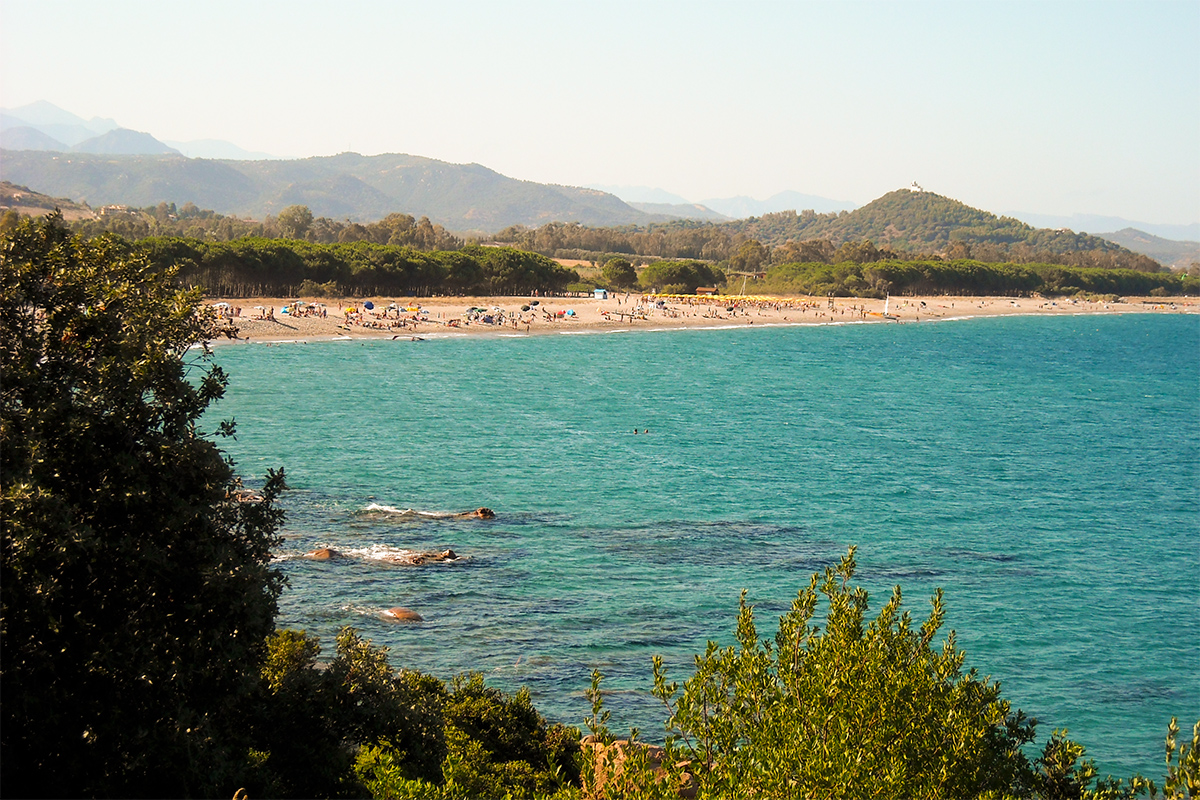 BACCU DE PRAIDAS
Continuing towards Gairo Bay, we find the Beach of Baccu de Praidas embedded in a wild and suggestive landscape with the typical red porphyry of the coastline.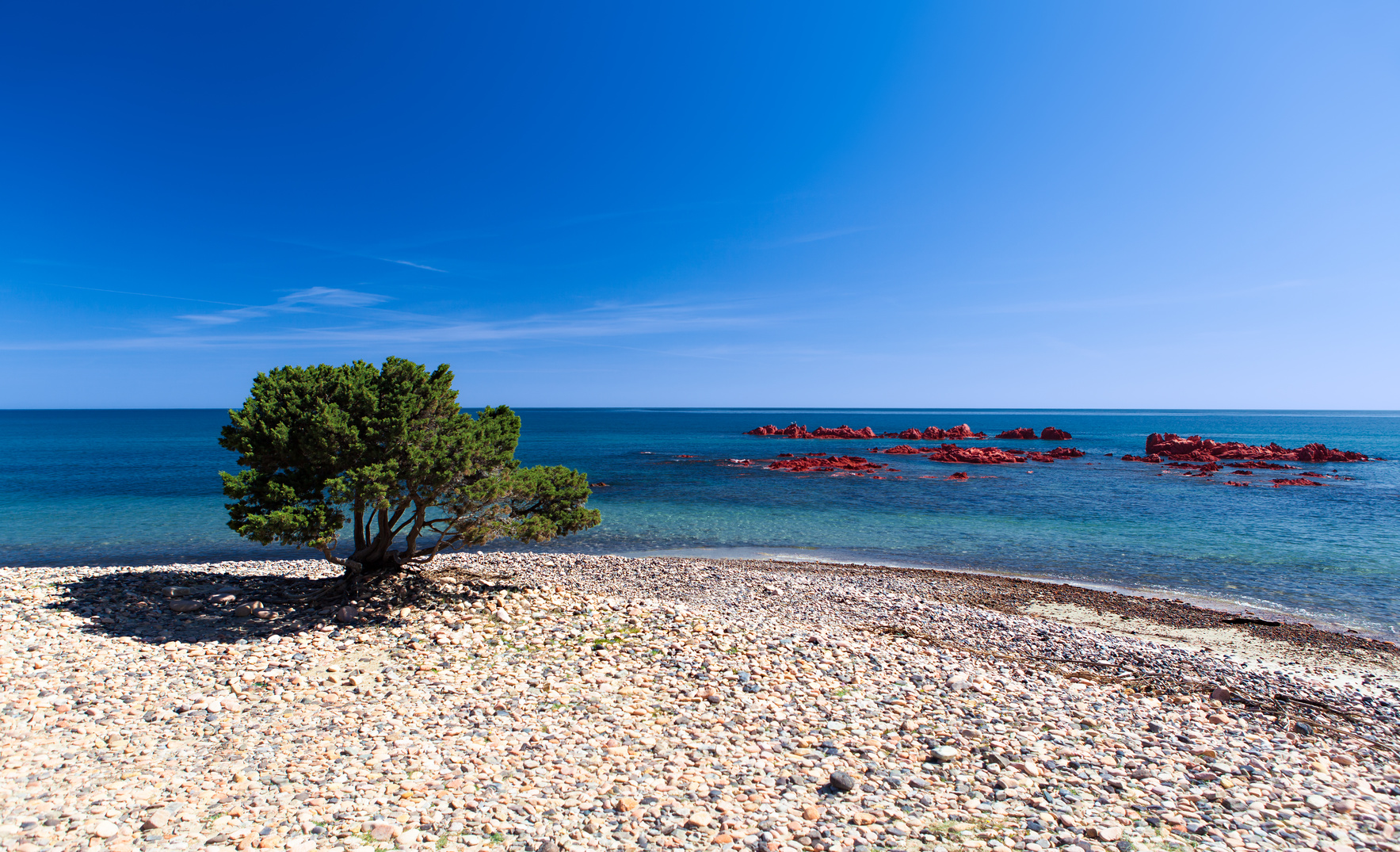 GAIRO BEACH
When you leave Cardedu behind, you will get to the village of Gairo, which is worth visiting, slightly deviating inland from the route. With Gairo Bay, characterised by wild and enchanting beaches, it is ideal for those who wish to spend their summer holidays avoiding tourist crowds and surrounded by unspoilt nature.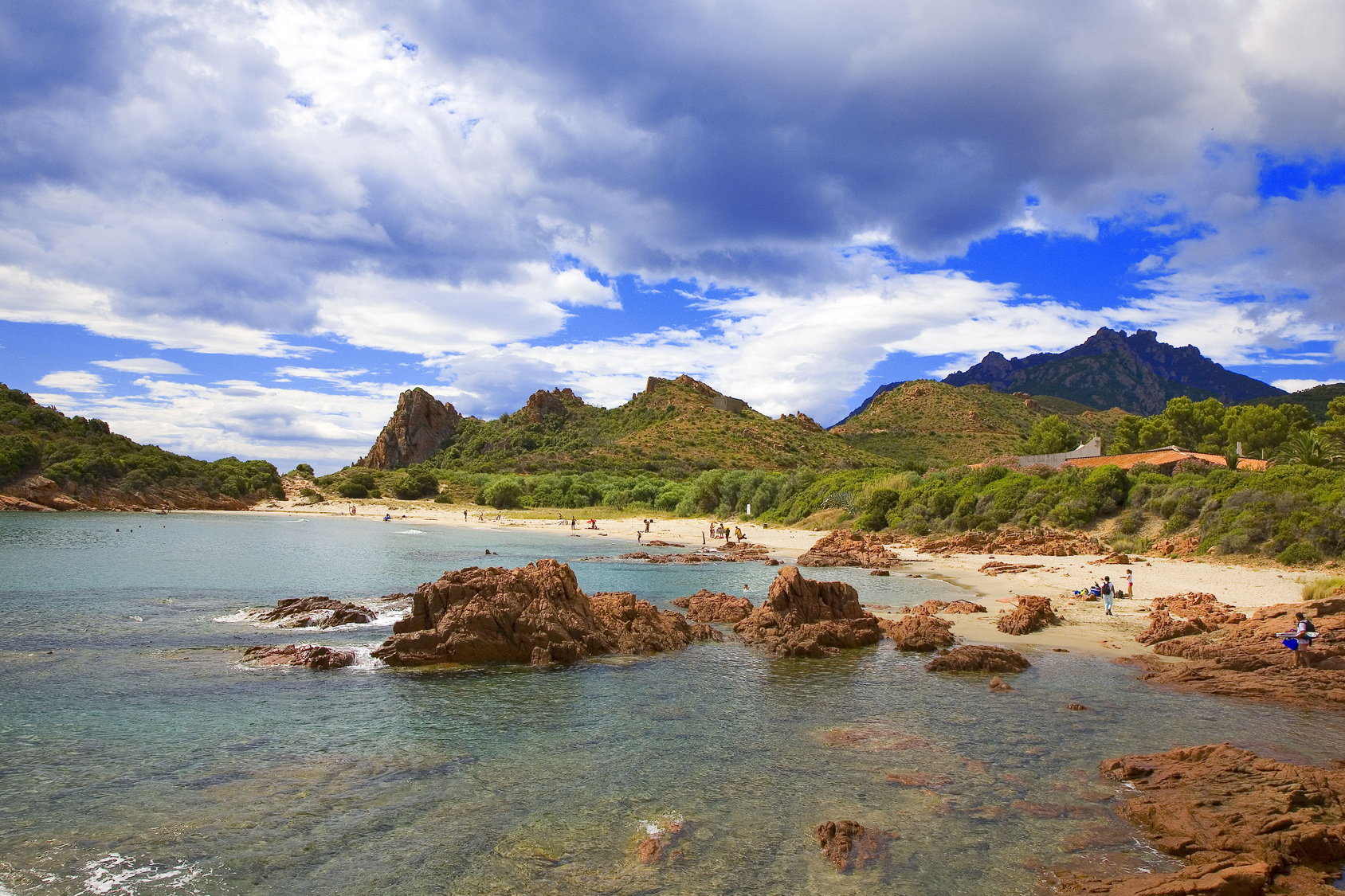 CALA FRANCESE: BEACH OF SU SIRBONI
Along the route it is absolutely worth trying to find the way leading to Cala Francese where we find the beach of Su Sirboni (of Wild Boars). Embedded between the Mediterranean macchia and the two red porphyry cliffs, we find a sort of natural pool with shallow waters until 40/50 meters from the shore, with a fine and white sand strand, ideal destination for underwater fishing and snorkeling enthusiasts.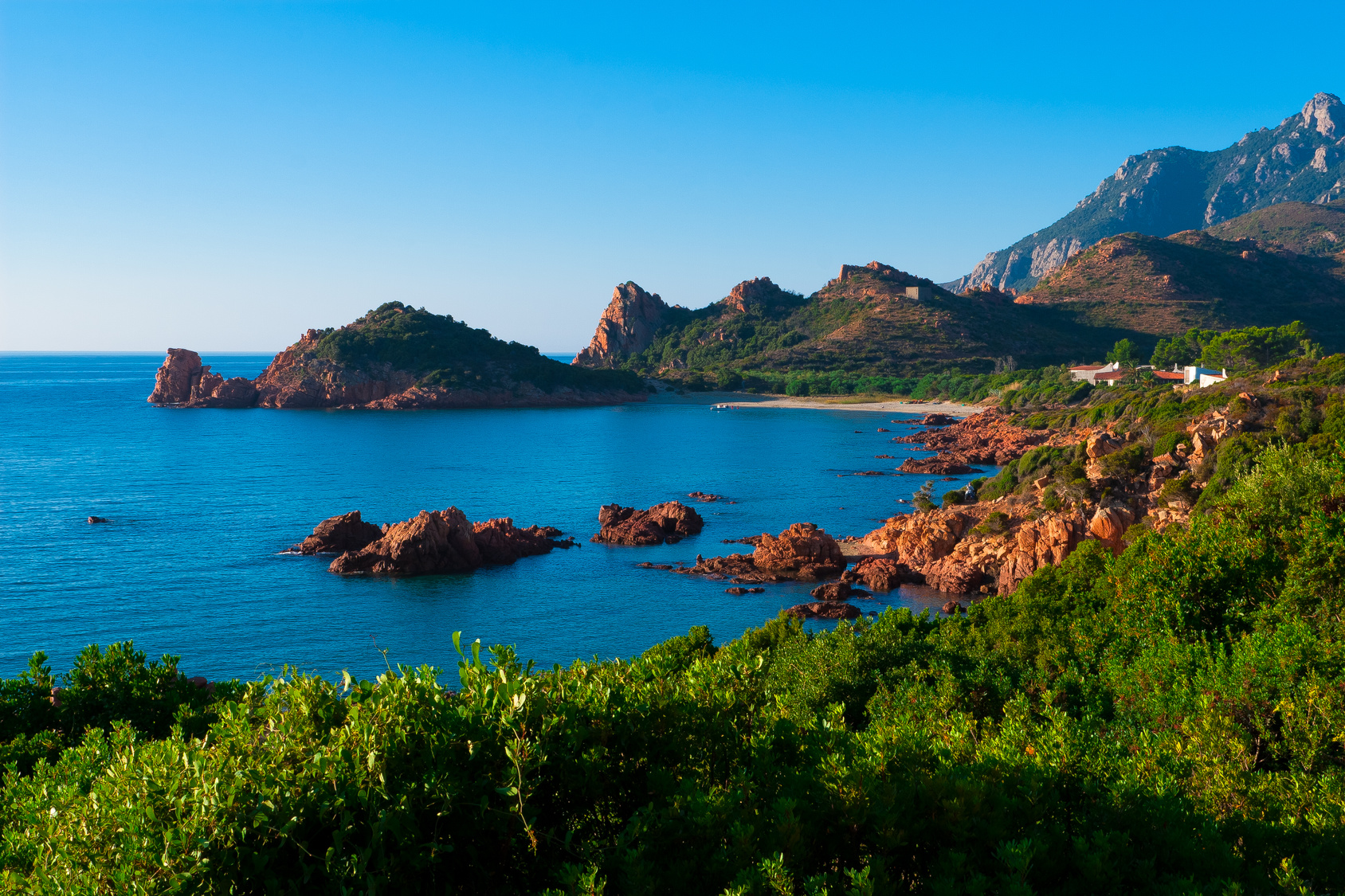 TERTENIA BEACH
Once you cross Mionte Ferru between Cardedu and Tertenia, you will arrive at the limit of Ogliastra. We find here one of the most unspoilt stretches of Sardinia, the Marina of Tertenia: 12 kilometers of coastline where gold and thin sand dunes alternate with red porphyry rocks. To end our route in this wild area, we find Foxi Manna, with a clear bottom and shallow waters, Foxi Murdegu (or Melisenda), and Barisoni, where water takes blue and green shades.

We have now got to the end of Ogliastra. Our journey ends here, now it's your turn to choose whether to continue south towards Cagliari, going back to Arbatax or venturing inland. For sure if you have got until here, some great unspoilt places will stay in your memories forever.
Enjoy your holidays!