Porta Livorno
Porta Livorno is a very prestigious architectonical work by will of Pope Clemens XIII to connect Civitavecchia with its Port
If you have visited Vanvitelli Fountain along the old city walls that wind from Fort Michelangelo, you need just a few more steps to get to the wonderful Porta Livorno, very prestigious architectonical work that connects Civitavecchia with its Port.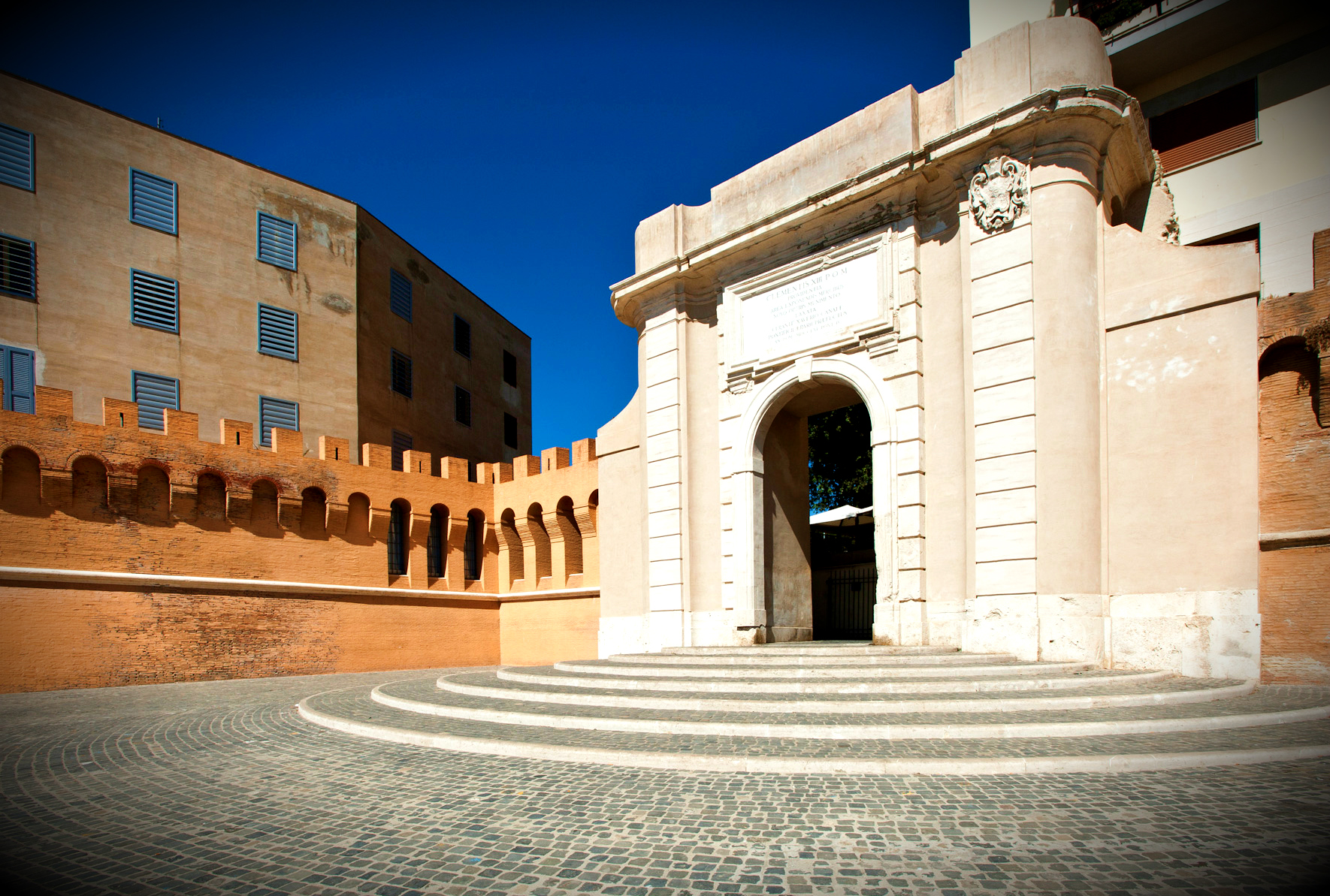 Porta Livorno is a huge monumental passage built in 1761 by request of Pope Clemens XIII, with the aim to communicate the port with the north side of the city, as we can learn from the memorial stone placed over the gate. Located in the heart of the historical port of Civitavecchia, the gate ows its name to the fact that it looks towards the Tuscan city with the same name. This building proves how, over the centuries, many pontiffs have shown interest in developing the city and fortifying the Port of Civitavecchia, considered for his position a strategic garrison, as well as one of the most active seaports of the whole Tyrrhenian sea.
The Porta Livorno, almost completely destroyed after the bombings of 1943, has been recently reconditioned and restored to its old architectonical splendour, symbol of a new commercial and tourist port. It it no longer limited to the practicality of the original ship traffic in the Thyrrenian sea, but always open to new horizons looking within the Mediterranean sea.
Useful information
Porta Livorno
HOW TO GET THERE

To get to the Porta Livorno you can go inside the Port of Civitavecchia from the Varco Fortezza passage and continue along by foot for about 200 meters passing by the building of the Coastguard. If you are in the city center, close to Piazza Luigi Calamatta, you can get to the Gate from a passage on your left, at the end of Corso Guglielmo Marconi behind the Monument to the Japanese Samurai Hasekura Tsunenaga.