From Olbia upward: the most beautiful beaches in the north of Sardinia
Which beaches to see north of Olbia? Here's a short guide to know some of the best places for your holidays in Sardinia.
The famous cost, located in the province of Arzachena, with its splendid beaches and sea towns is probably the most famous and most well-known stretch of Sardinian coast in the world. Favourite place for vip who come here to spend their holidays, it boasts some of the beast beaches in the island.
The absolute center of the cost is elegant Porto Cervo, rich with gardens, shops, bars and trendy night clubs. It is unanimously considered the capital of the coast and in summer it is heaving with tourists who gather in the famous piazzetta delle Chiacchiere (Square of the Little Talk) or along the Porto Vecchio (Old Port).
Consider that before the 60's this was one of the wildest and most deserted areas in Sardinia. Then, in 1962 a group of entrepreneurs and tourist operators founded a famous consortium. Shortly afterwards it became one of the favourite places of the international jet set.
Let's dive now into these limpid wates and let's discover its most beautiful beaches.
THE BEACH OF LISCIA RUJA
If you are arriving to Olbia with a ferry, driving along the County Road 94 (SP94), you won't help but see the beach of Liscia Ruja (aka Long Beach). It extends 500 meters along the litoral, being the biggest and best equipped beach throughout the costa. It is, in addition, one of the most loved and appreciated by tourists.
The beach strand is distinguished by extremely white and pinkish sand and limpid waters. Of course the prices in the beach resorts are a bit high, but it's worth it... take a look at the picture and judge for yourself!
p.s. it's also a beach highly frequented by jet set, vips and, therefore, by paparazzi. We warn you!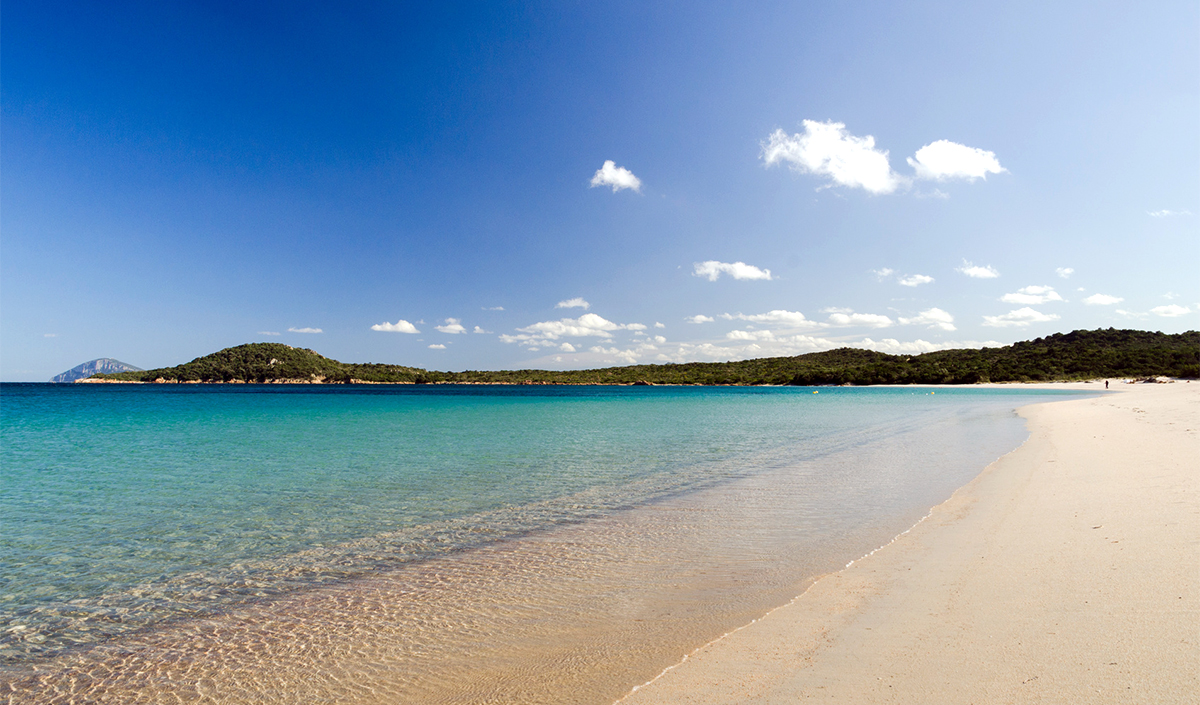 CAPRICCIOLI BEACH
Capriccioli beach is probably one of the most beautiful on the whole cost. It's no coincidende that, even if it's not so big, during the summer season this is one of the most crowded beaches. Tourists come here to enjoy the splendid natural contrast between rocks, sand and the surrounding Mediterranena maquia, being one of the most suggestive and fascinating landscapes in Sardinia.
In addition, there's a useful parking space not so far from the beach, which allows you to get there directly by car. It is among the favourite and most frequented beaches of families with children.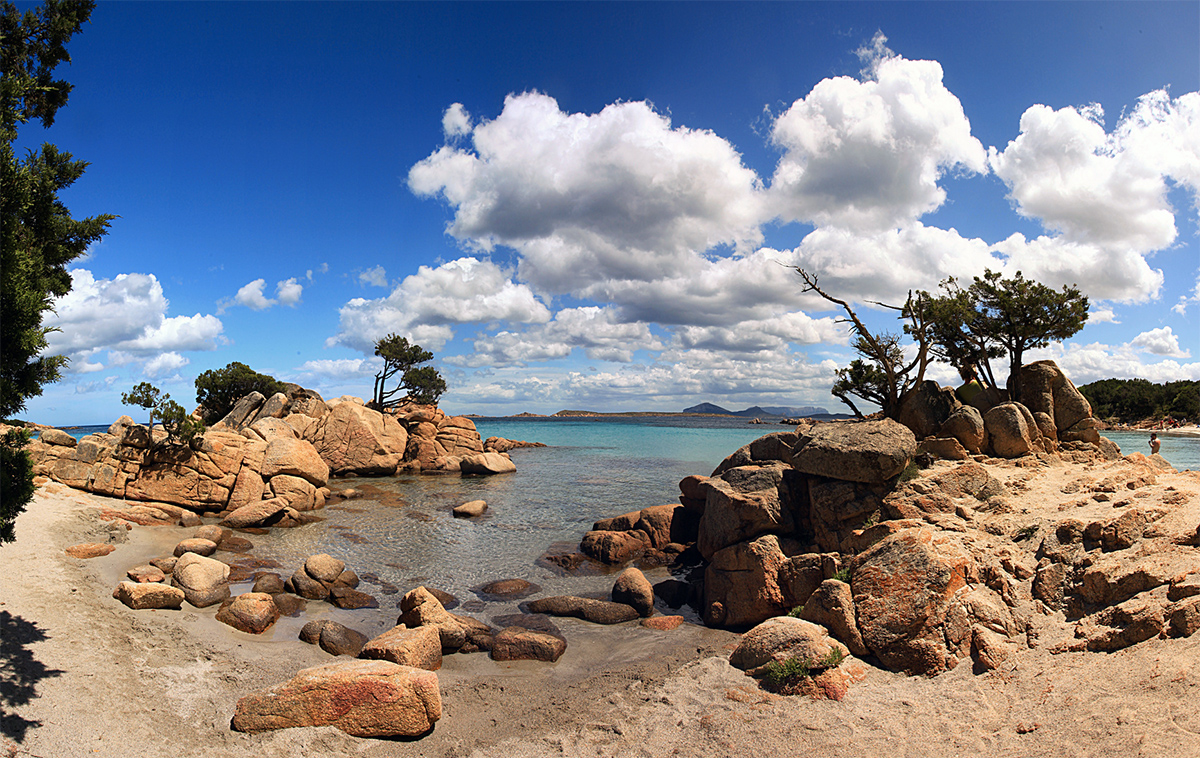 LA CELVIA BEACH
Located between Cala Volpe and Cala Capriccioli, La Celvia is among the most delightful beaches on the cost but also among the most frequented by VIP, tourists, and peddlers.
Distinguished by a strand of coarse-grain sand formed by multicoloured shell pieces, it is enclosed in both ends by granite rocks smoothed by the sea, with thick Mediterranean vegetation behind and a big tree in the middle.
Here some of the island's most beautiful villas look out directly onto the beach.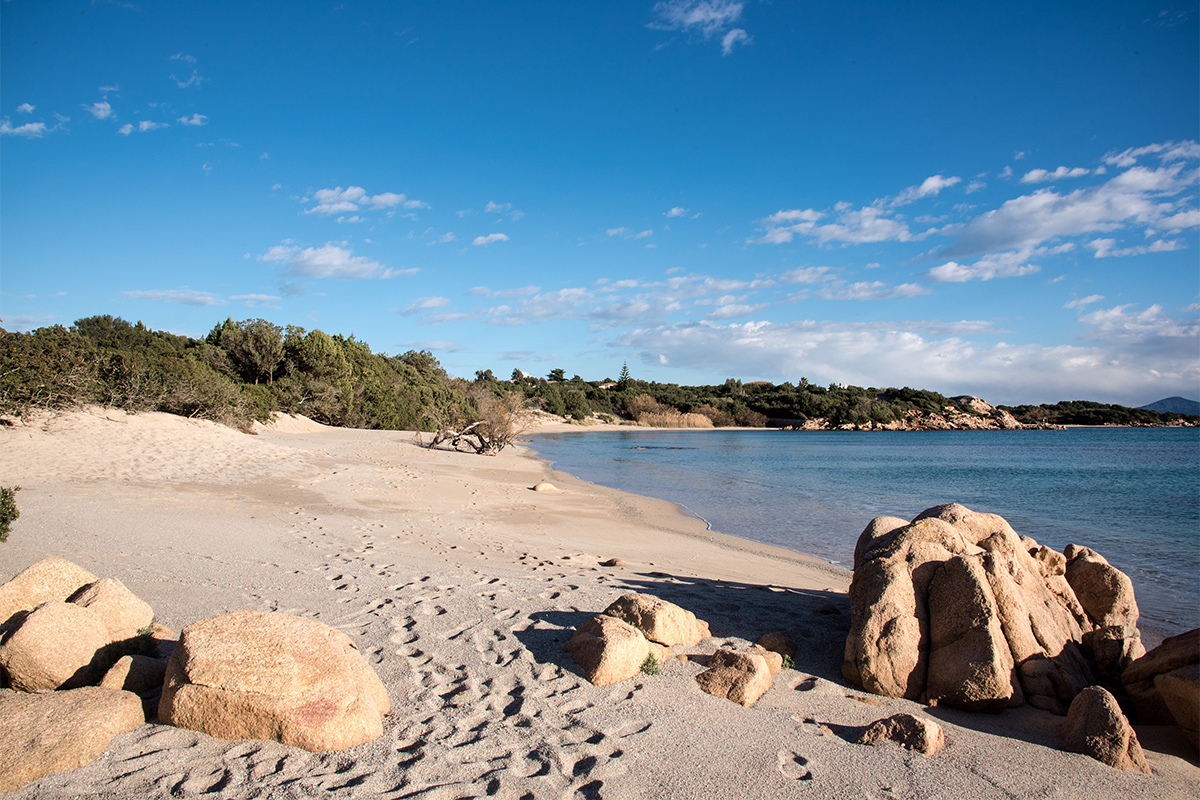 ELEPHANT BEACH
Elephant Beach is a splendid hidden inlet in the stretch from Cala di Volpe to Capriccioli. This splendid beach has crystal clear emerald-green waters and fine sand. It is named after a particular shape of a rock emerging from the sea.
The beach is in a really unspoilt area: no parking spaces nearby, no service of sea umbrellas or sea chairs, no kiosks, no caos… a real oasis to relax. If you are good swimmers we recommend to reach it from the sea.
PRINCIPE BEACH (PRINCE BEACH)
This small bay ows its name to the fact that it was the favourite of prince Aga Khan. And how can we disagree with him? Its white sand and clear turquoise waters with splendid sea bottoms rich with sea fauna make this beach a real slice of paradise!
Useful tips: unfortunately, in some periods of the year, the shoreline is washed up by posidonia and the narrow road to get to the beach is a bit arduous. That's why we suggest, first of all, to go there in June and September, when it is less crowded and, second, not to go there with elder people or children, who could find it hard to make their way into the beach.
As per the rest, just enjoy it and feel like a real prince!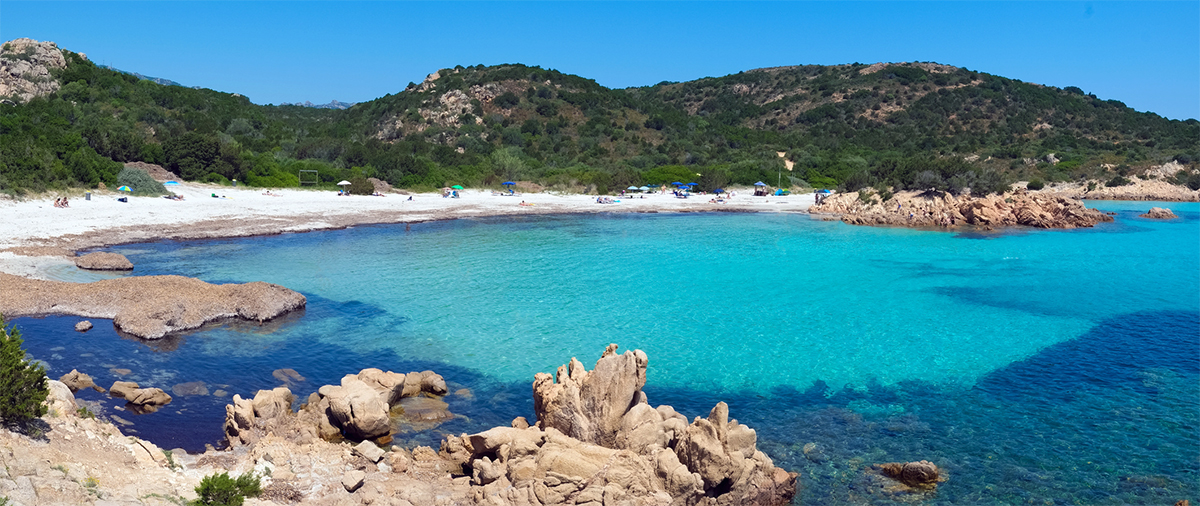 ROMAZZINO BEACH
Romazzino Beach lies right after Principe beach, in front of the hotel with the same name. Unlike the beaches we have previously talked about, the strand here is distinguished by gross sand, washed by shallow limpid waters.
This small beach, although not as noteworthy as other beaches, presents some undeniable advantages! In the high season, it is not only easy to find a spot for your sea umbrella, but also for your car. It is a real must for those looking for peace and wanting to avoid massive crowds!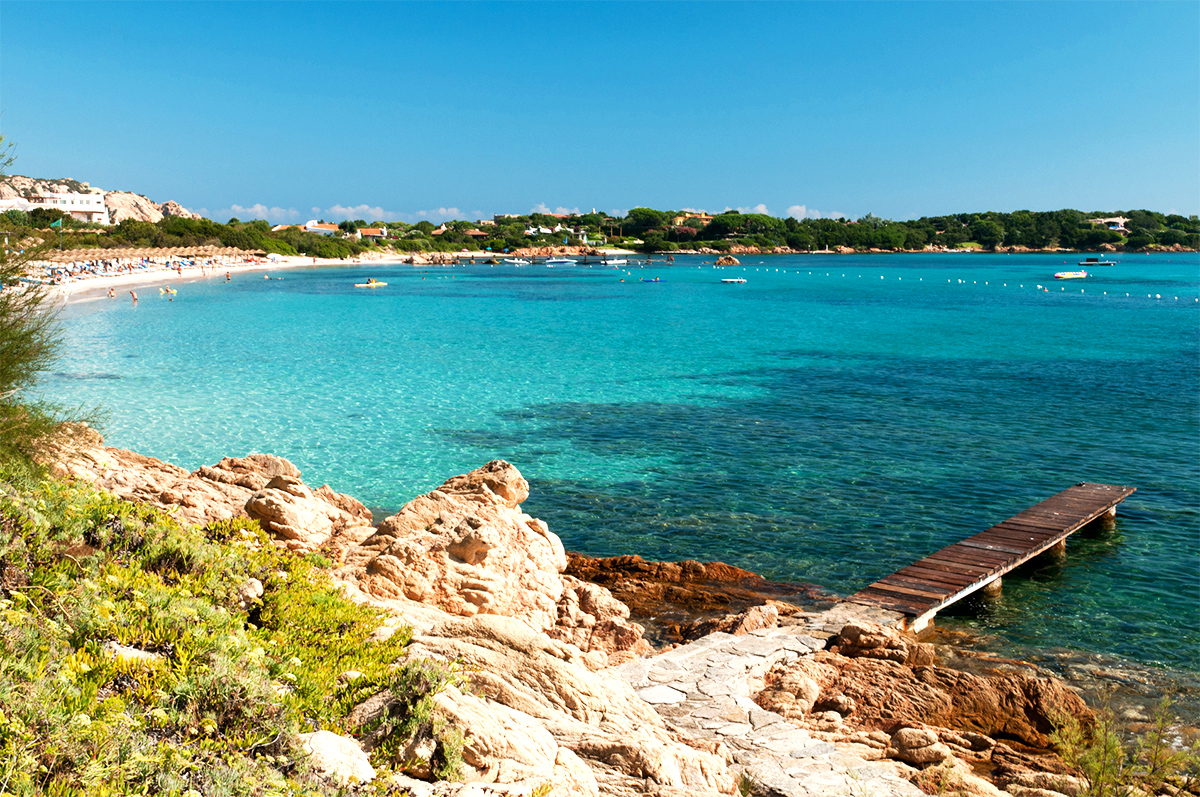 PEVERO BEACHES
Few kilometers away from Porto Cervo, in the district of Golfo Pevero, not far from trendy clubs like the Billionaire owned by Flavio Briatore, there are two of the most famous beaches of the whole cost.
Piccolo Pevero Beach is in the central part of the gulf with the same name, embedded in a still natural and wild context. Its white sand and shallow water stand on a emerald-green sea, making it ideal for families with children. In the surroundings there are bars, hotels, restaurants and shops.
Grande Pevero Beach is a semicircular beach of pure-white and soft sand contrasing with turquoise waters. Along the bank, in some stretches emerge small rocks. The beach is backed by Mediterranean maquia and junipers, that seem to be embracing it.
As you might have seen, these two beaches are loved and frequented by vips and paparazzis, so if you don't wish to appear on gossip magazines, beware the camera flashes!
We have just presented some of the most beautiful beaches in the region north of Olbia! If you are willing to explore a little bit more, go north passed Porto Cervo to discover stunning places such as Baja Sardinia and the nearby Mannena Beach, (aka Spiaggia della Barca Bruciata) or Cala de Li Mucchi Bianchi Beach, a gorgeous inlet that looks out onto the gulf of Arzachena.
Make your choice and send us the pictures of your trip! Enjoy your holidays!
Useful information
HOW TO GET THERE

For information about timetables of arrival and departures of Ferries from Civitavecchia to Olbia: