Port of Civitavecchia: address, how to get and useful info
By train from the station, by car and on foot: discover all the connections to the port of Civitavecchia
FROM CIVITAVECCHIA STATION
Once at the Civitavecchia train station you will be able to get a local CSP (Civitavecchia Servizi Pubblici) bus or PortLink bus or walk towards the port.
The CSP buses leave from the area in front of the station, running every 20 minutes, getting you to the port in less than 10 minutes. The ticket costs € 3,00 (luggage included) and can be bought at the news-stand or at the bar inside the station.
Important: the autobus from the station will take you to Largo della Pace, the port's hub for cruise lines. From here you can take one of the free shuttle that run regularly and that will take you to your terminal or departure quay.
Alternatively it is possible to reach the port on foot from Civitavecchia Staion. The entrance of Varco Fortezza is actually located 600 metres away. Once outside the station go towards via Giuseppe Garibaldi and, walking along the sea, you will find the pedestrian entrance. Go in and on your right you will find one of the free shuttle stops. Wait for few minutes and you will be taken to destination for free.
BY CAR
The port has two accesses for motor vehicles: the Varco Vespucci, main entry used by tourists, and Varco Nord, reserved access for heavy vehicles, truck drivers and internal service transports. Follow the directions present in the port to reach your quay or your terminal.
ON FOOT
The port has 3 pedestrian accesses: Varco Fortezza, the access to Fort Michelangelo located at the end of via Giuseppe Garibaldi, Varco Vespucci, a great pedestrian link for who arrives from or has to get to Largo della Pace, and Porta Livorno, the most evocative access to the port with the splendid Vanvitelli Fountain in great view.
Every access has a neraby shuttle stop. Wait for yours and in no time you will reach your destination.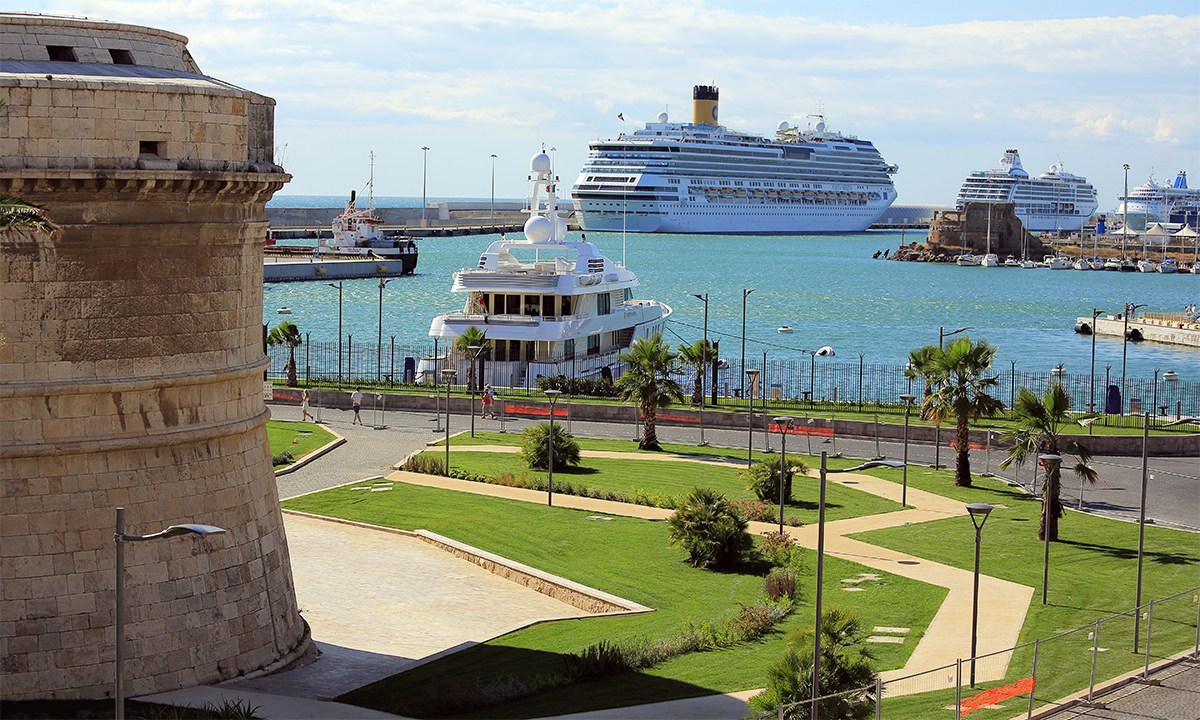 Useful information
Address: Località prato del Turco, 00053 Civitavecchia
For information regarding the parking facilities click here.
For any requests or more specific information, we invite you to visit the 3 Information Points located in startegic areas of the port.
HOW TO GET THERE