Civitavecchia Train Station
How to get from the Port of Civitavecchia to the train Station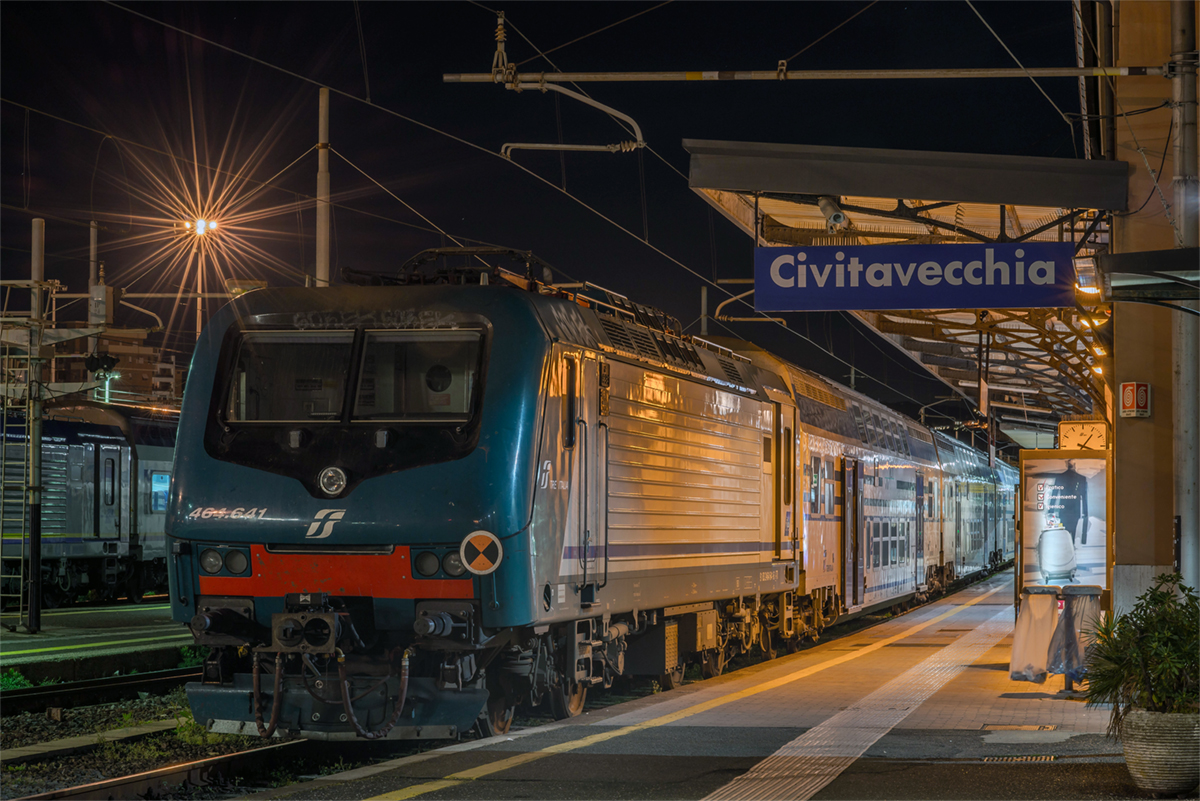 FROM THE PORT OF CIVITAVECCHIA TO THE RAILWAY STATION BY FOOT
Distance from the port: 1 km / 1.5 km (600 meters from Forte Michelangelo, 1.5 km from Largo della Pace)
Travel time: 10/20 minutes
From Fort Michelangelo exit from Varco Fortezza and take via Giuseppe Garibaldi, follow the directions for the train station.
From Largo della Pace pass the roundabout and take via XVI settembre, proceed along the street until the end and turn right. Take then via Giuseppe Garibaldi and follow the directions for the train station.
FROM THE PORT OF CIVITAVECCHIA TO THE RAILWAY STATION BY BUS
Distanca from the port: 1.5 km
Travel time: 5 minutes
Go to Largo della Pace and take an "Argo" bus. Next to the Information point there is an Argo office where you can buy the ticket. Buses going to the station run about every 20 minutes.
One way ticket costs € 2.00 (luggage included).
ROUTE
DEPARTURE TIME*
Largo della Pace
Cathedral (on request)
Archeological Museum (on request)
Civitavecchia Station
08:10 - 08:30 - 08:50 - 09:10 - 09:30 - 09:50 - 10:10 - 10:30 - 10:50 - 11:10 - 11:30 - 11:50
Civitavecchia Station
-
-
Largo della Pace

14:20 - 14:40 - 15:00 - 15:20 - 15:40 - 16:00 - 16:20 - 16:40 - 17:00 - 17:20 - 17:40 - 18:00 - 18:20
* from 11.50 am to 2.20 pm there is no service.
Tickets are available at the service center Largo della Pace, at the pizzeria Mastro Titta (close to Largo della Pace, open daily 10-24) and inside the ADM Terminal, at the news-stand and at the bar of Civitavecchia Train Station.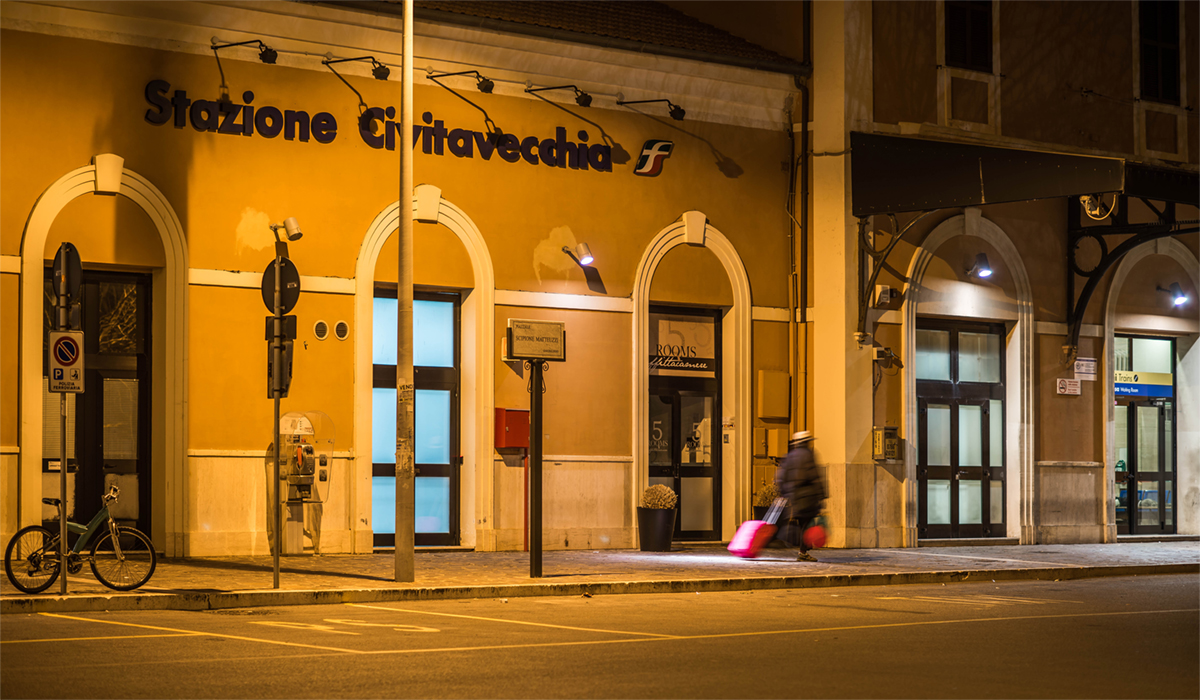 FROM THE PORT OF CIVITAVECCHIA TO THE STATION: USEFUL ADVICE
Cruise passengers disembarking at docks from 10 to 13 and willing to get to Civitavecchia Train Station can go directly on foot. The walk is less than 2 km in about 20 minutes you will arrive at the station, exiting from Varco Fortezza (map of the port of Civitavecchia).
Useful information
Connections and timetables to get to Rome from Civitavecchia Train Station
TIMETABLES

From Civitavecchia Train Station trains bound for Rome run approximately every 30 minutes.

PRICES

You can get your ticket from the ticket office, and also from the news stand and at the bar inside the station.

Regional Trains and Fast Regional Trains:

- BIRG daily ticket: it is valid for a whole day and includes round-trip in addition to unlimited use of public transport in Rome (subway, bus and tramway). It costs €12 and it is advisable for who means to get around the capital. Take into account that every single trip costs €1.50.

- Kilometric ticket: it is valid for a one-way trip and it doesn't include public transports. The price varies depending on which station in Rome you will get off at. For example, 1 way from Civitavecchia to Roma S.Pietro costs €4.60 and round-trip is €9.20. On the other hand, 1 way from Civitavecchia to Roma Termini costs €5.00 (€10.00 round trip).

Intercity Trains bound for Roma Termini

- second class ticket costs €11 (first class €15) and it is recommended for who wants to get to Rome in short time. The trip, in fact, takes only 50 minutes to Roma Termini, with only one intermediate stop at Roma Ostiense.

Direct Trains - "Le Frecce"

- "Le Frecce" are new trains that don't do any intermediate stops and link Civitavecchia Train Station with Roma Termini and Roma Tiburtina. This is the most expensive option, but the best if you need to get to Rome fast. For further information about timetables and prices we invite you to refer to Trenitalia website.