Information Points of the Port
Where to find all useful information about the Port of Civitavecchia: parking facilities, arrival and departure times, how to get to Rome and the most beautiful tourist destinations.
In order to manage traffic and make mobility information easier inside the port of Civitavecchia, a web of Information points is born. There are three permanent offices located close to the most busy exchange areas in terms of tourists and users passage.
THE INFORMATION POINT OF LARGO DELLA PACE
The Information point of Largo della Pace represents the point of arrival and departure for milions of cruise passengers.
From Largo della Pace you can get to the piers where cruise ships imbarcation and disimbarkation take place, thanks to a free shuttle bus service. The infopoint is open to coincide with the docking of the cruise ships. For further information read here.
THE INFOPOINT OF VARCO VESPUCCI
Varco Vespucci represents the main entry point for most users, specially for travellers arriving by car.
The Information point of Varco Vespucci is located next to the entry. You can easily notice it looking on your right if your are entering the port.
ATTENTION: the info-point is currently operational only on days when cruise ships are present, from 8 am to 19/20 pm, depending on the departure of the ship.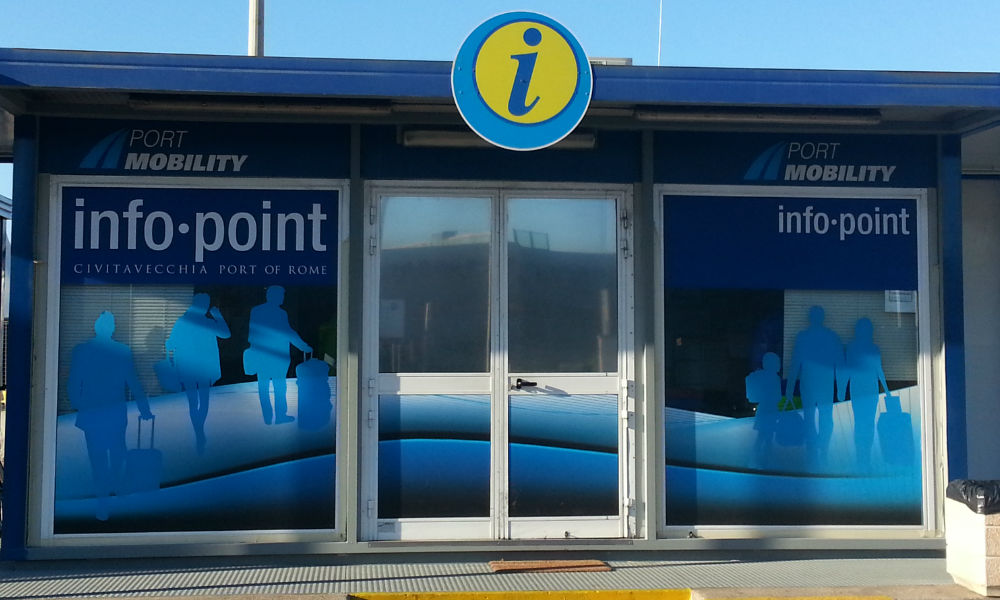 THE INFOPOINT "AUTOSTRADE DEL MARE" - "T1" TERMINAL
ATTENTION: the "T1" infopoint is currently closed.
---
The "Autostrade del Mare" (ADM) Terminal is aimed to ferry passengers. The Information Point is located inside the terminal and opens in the following times:
Monday: 10:00 - 17:00
Tuesday: 9:30 - 17:00
Wednesday: 10:00 - 17:00
Thursday: 9:30 - 17:00
Friday: 10:00 - 14:00
At all the Information Points you can find specialized staff speaking foreign languages and with a deep knowledge of the port and the surrounding areas, and they respond daily to the tourists' requests for information and clarification.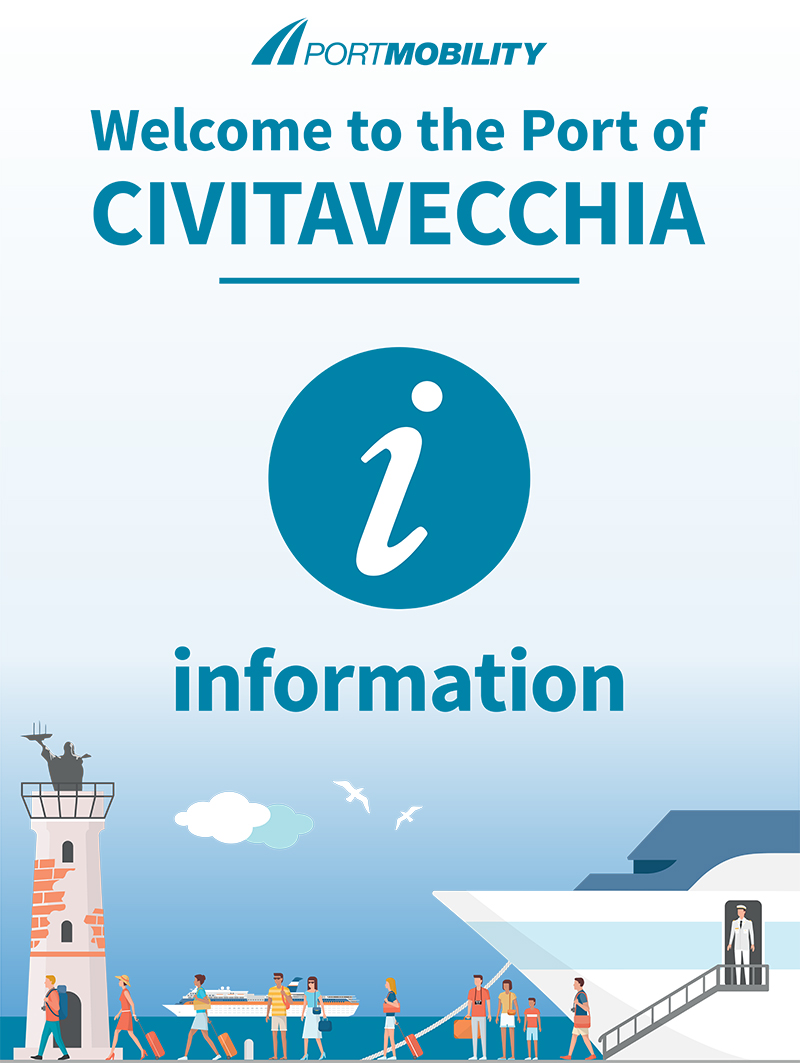 Useful information
Information Points in the Port of Civitavecchia
HOW TO GET THERE