Vanvitelli Fountain
Discovering Vanvitelli Fountain, one of the most important monuments of the Historical Port of Civitavecchia: history, location and curiosities
North of Fort Michelangelo, along the central part of the massive defensive wall comissioned by Pope Urban VIII, there is the famous Vanvitelli Fountain; one of the most important and better preserved historical monuments of the Port of Civitavecchia.
HISTORY
You must know that the fountain was sponsored in 1740 by Pope Benedict XIV, who wanted to replace the old basin located exactly in the same point of the present one. Built in 1743 by architect Luigi Vanvitelli completely from travertine, the fountain represents the head of an old faun, inserted within a niche with a curved gable, accessible form a complex curved staircase.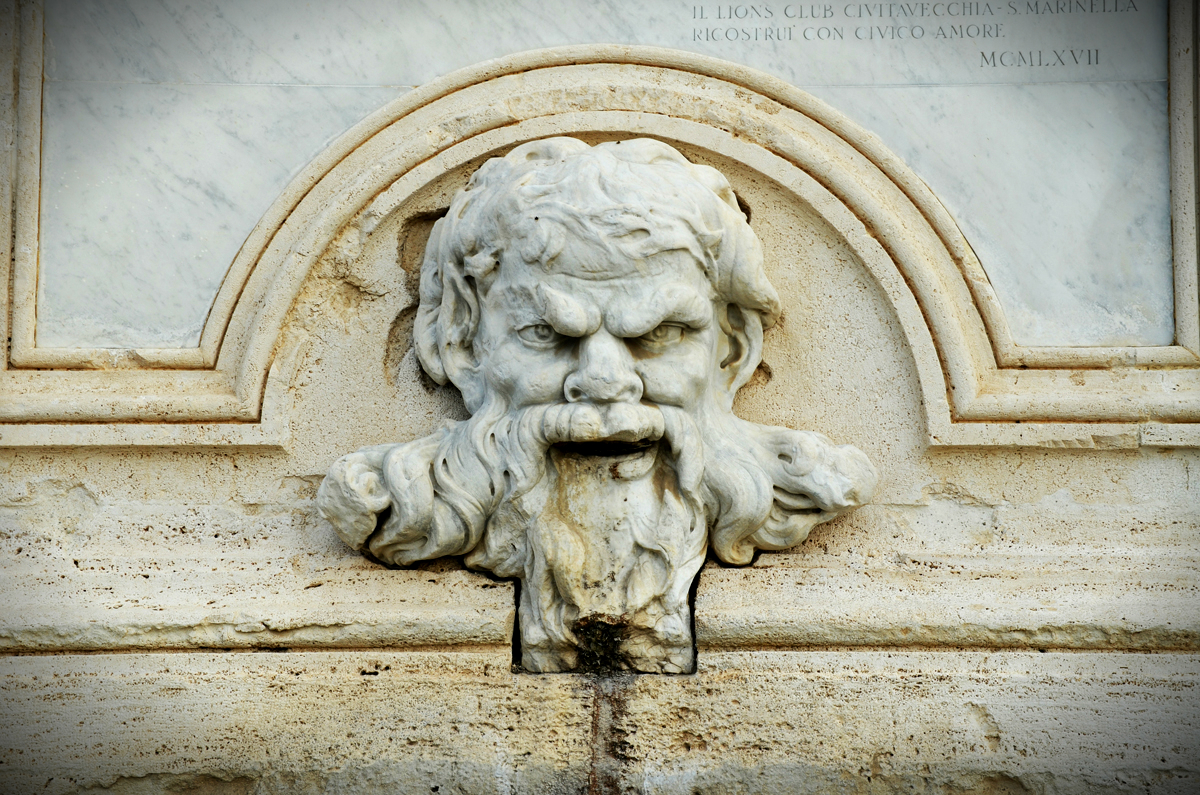 THE MASSIVE WALL OF URBAN VIII
When, in 1630, the fu shore leave of the port of Civitavecchia was restores, it was necessary to separate it from the rest of the city. Pope Urban VIII ordered then the construction of a long massive defensive wall to prevent the city from enemy landings and incursions. Once it was built, many devices were imprived to make the port even more safe from night attacks. For this aim, at the two entrances were placed a system of barriers made of webs, wooden beams and chains anchored to the last forts of the piers.
The massive walls were built upon the remains of the old buildings surrounding the old Roman Port. Inside some of the scenes carved at the base of the walls, (where historical fish shops are set today) you can admire the original walls in reticulated work, brickwork used in ancient Roman architectur, used especially from the first half of the first century BC under emperor Augustus.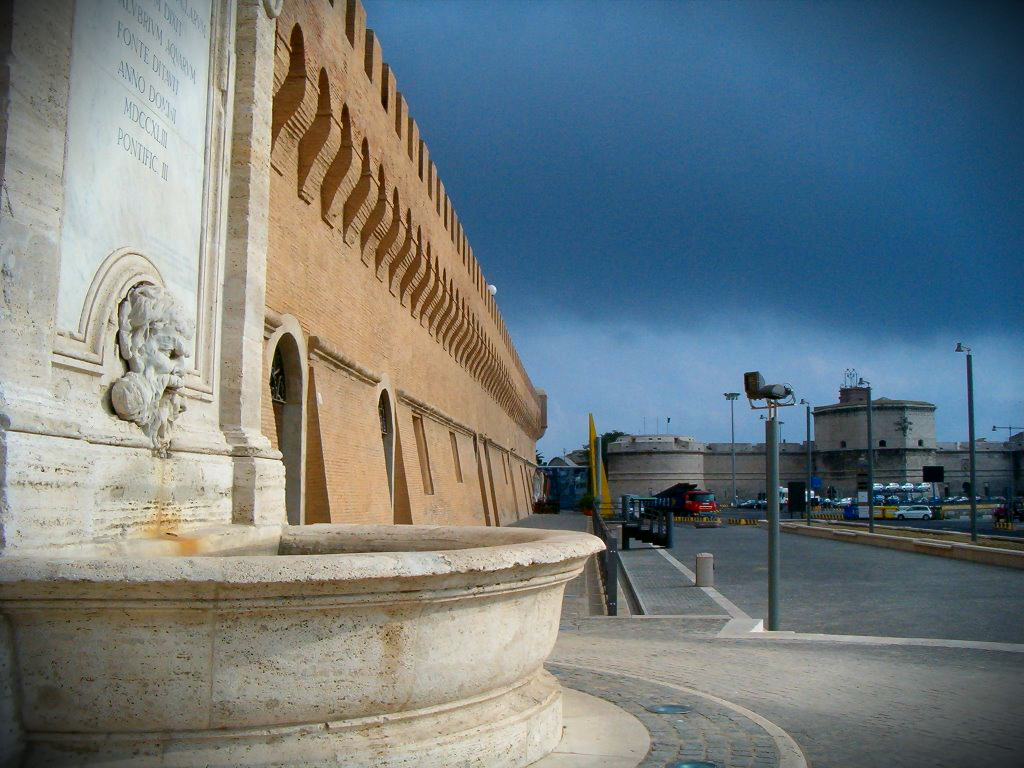 Today, Vanvitelli Fountain, as well as the old walls can be admired in all their splendour thanks to restoration works that lasted almost two years. Take the chance to go for a suggestive walk in history, leaving behind Fort Michelangelo and going along the walls until the fountain, where the old faun will welcome you to the Port of Civitavecchia.
Useful information
Vanvitelli Fountain
HOW TO GET THERE

Entering the Port of Civitavecchia from Varco Fortezza (Fort Michelangelo) walk along the old walls of Urban VIII and after a few meters you will be in front of the old faun of Vanvitelli Fountain.