The Rock of Civitavecchia
The Rock of Civitavecchia: the ruins of a Medieval castle in the heart of the historical port.
The Ancient Rock of Civitavecchia is an important historical building of Medieval origins built on the ancient remains of the Roman dock around which the present city of Civitavecchia was developed. Located inside the port close to Porta Livorno and Porta Marina, The Rock, over the centuries has undergone several transformations that have nevertheless not damaged its old charm.
THE ROCK OF CIVITAVECCHIA: AN OUTLINE OF HISTORY
Also known as Fortezza, the Rock of Civitavecchia is a real castle, built around 1400 under the pontificy of Pope Callixtus III a completing the protective walls of the sea district of the ancient Centumcellae (the old Civitavecchia).
The Rock, built vertically on the Roman dock, besides assuring the control of the port, it represented an important communication key point with Rome. Also due to that, the Rock was the focus of several clashes between the Roman Empire and the Church until 1432, when Civitavecchia was conquered by Pope Eugene IV, becoming property of the Papal States.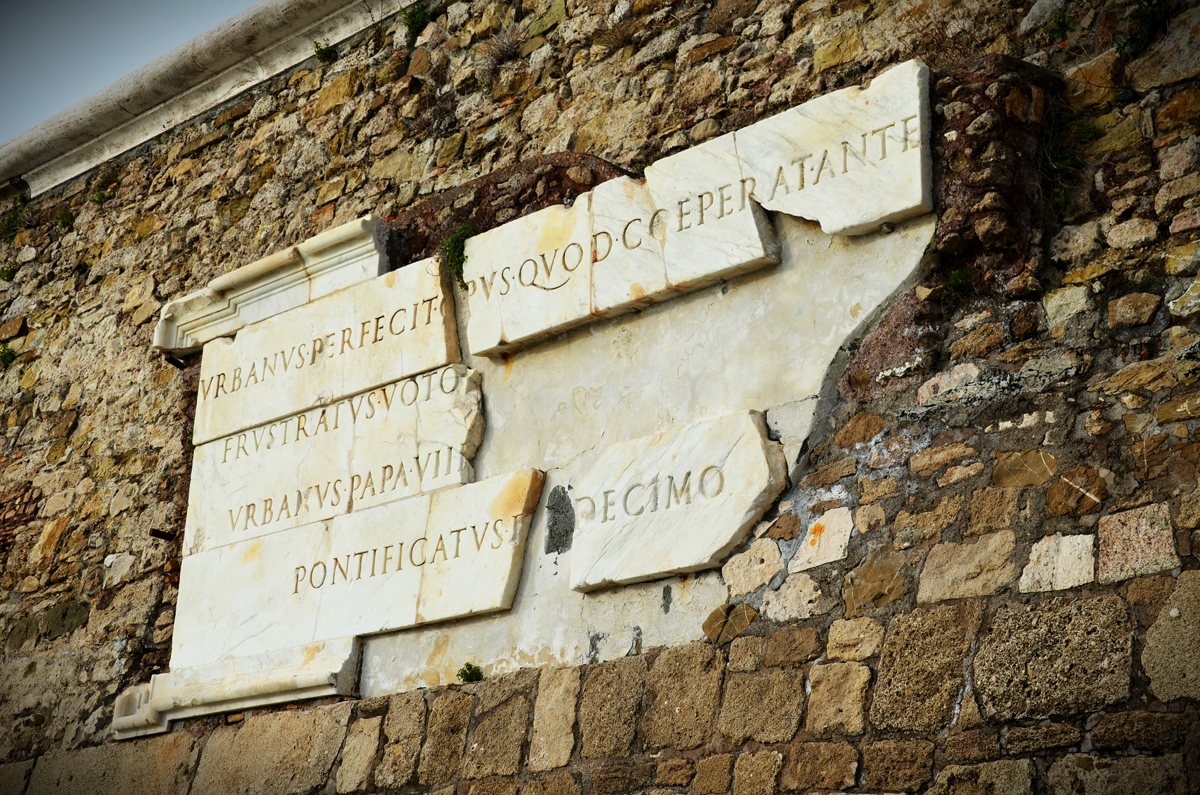 Over the centuries, the building was subject to many transformations. In 1464, thanks to Paul II, the Rock was restored, widened and united to the city walls. At the beginning of 1500, Antonio da Sangallo the Younger widened the defensive perimeter, which had turned to be inadequate to the pressing threads of potential invaders. Its enclosure was widened adding two towers, one facing Porta Marina and the other close to Porta Livorno. Over the same period, while Bramante started the construction of Fort Michelangelo, the Rock was transformed into Papal residenzce.
Impregnable and very first core of the Medieval city, the Rock was almost completely destroyed in 1943 after the bombings of World War II that hit the city. The structure that you can visit today close to the Roman dock, known as the Rock, is only the base of part of the terminal, separated from the part facing the city, through the street that runs alongs the whole Calata Maggiore.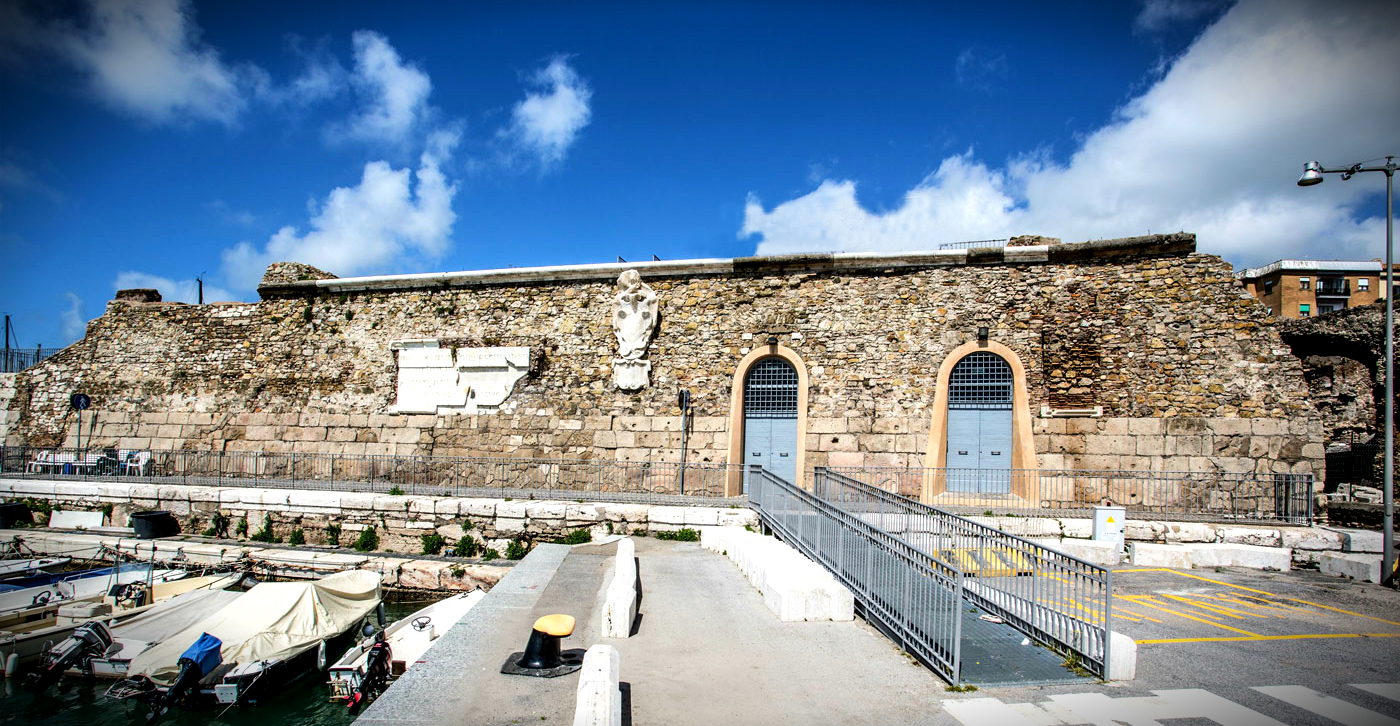 Useful information
The Rock of Civitavecchia

HOW TO GET THERE

Entering the Port of Civitavecchia from Varco Fortezza passage (Fort Michelangelo) walk alongside the old massive wall of Urban VIII along Calata della Rocca, pass Vanvitelli Fountain and after a few steps, on the opposite side of Porta Livorno you will be in front of the Rock.