Visiting the Odescalchi Castle in Bracciano
History, visiting hours, prices, directions on how to get there and further useful information about the Odescalchi Castle in Bracciano.
The Odescalchi Castle in Bracciano, unmissable destination for any traveller visiting Rome and surroundings, is less than one hour away from the Port of Civitavecchia.
Looking onto the Sabatino Lake, in the middle of the Roman Tuscia, the Castle offers to visitors an intinerary through centuries of history enclosed by its walls and by the stark towers of one of Europe's most fascinating private abodes.

VISIT THE ODESCALCHI CASTLE IN BRACCIANO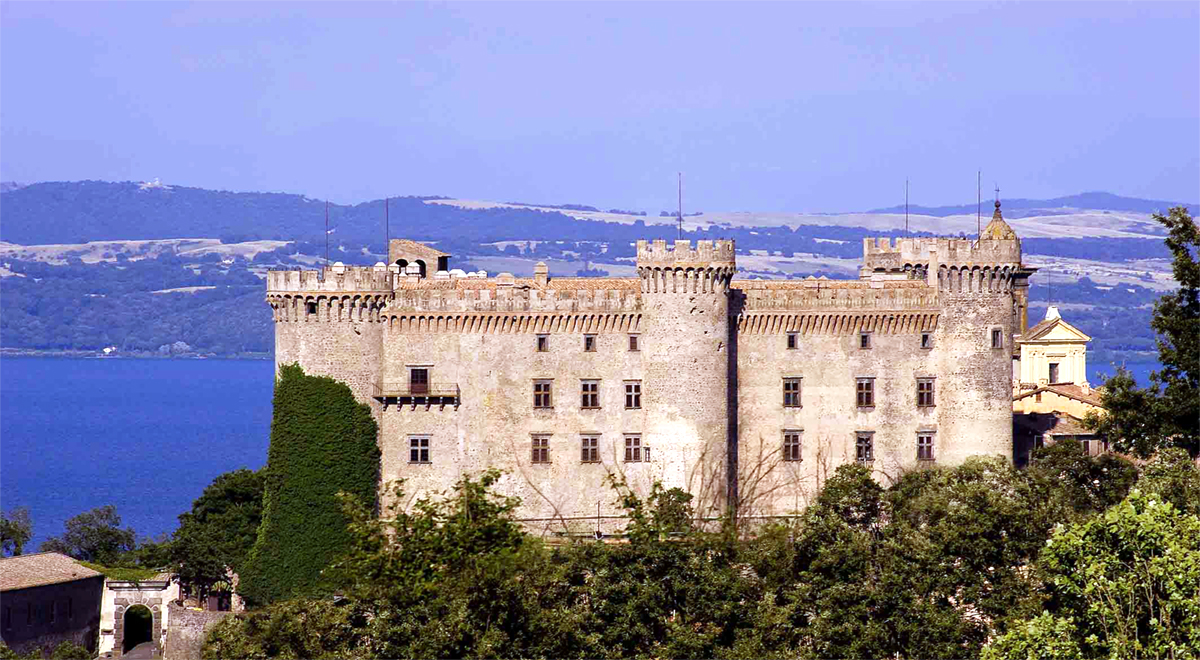 Built by the Orsini family by the end of the 15th century, the Castle looks outside like an impregnable fortress refined by the hanging gardens from where you can enjoy unique views, where the intense smells from the lake melt with the surrounding nature, giving as a result a picture of a rare beauty.
Inside, the large reception halls preserve lively decorations by painter Antoniazzo Romano, precious frescoes by the Zuccari brothers, family portrays that tell the story of the noble Orsini family - rulers and lords of Bracciano - and the story of their guests, popes, kings and intellectuals of that times, who where invited there to share the splendour of the castle, from pope Sixtus IV della Rovere to Christina, Queen of Sweeden.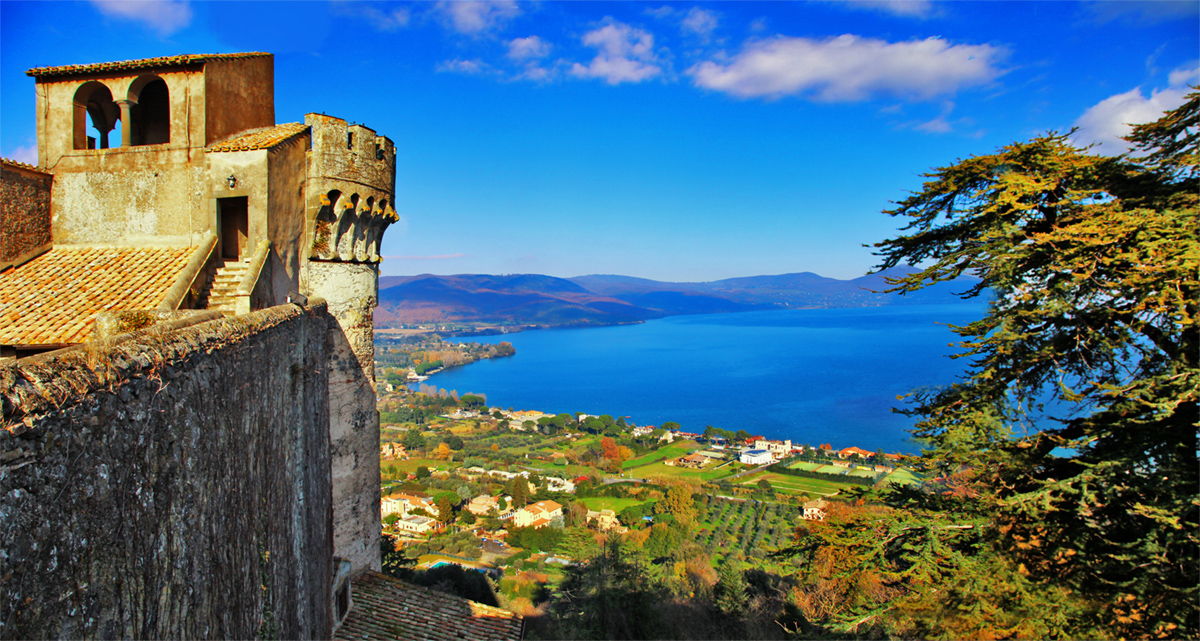 Throughout its history, the political events intertwin with the life in court. One curious fact, which is disguised as a legend, tells the sad love story of duke Paolo Giordano I and his wife Isabella de' Medici.
By the end of the 17th century, the domination of the Castle by the Orsini came to an end, when the family sold the castle to prince Livio I Odescalchi, niece of pope Innocence XI.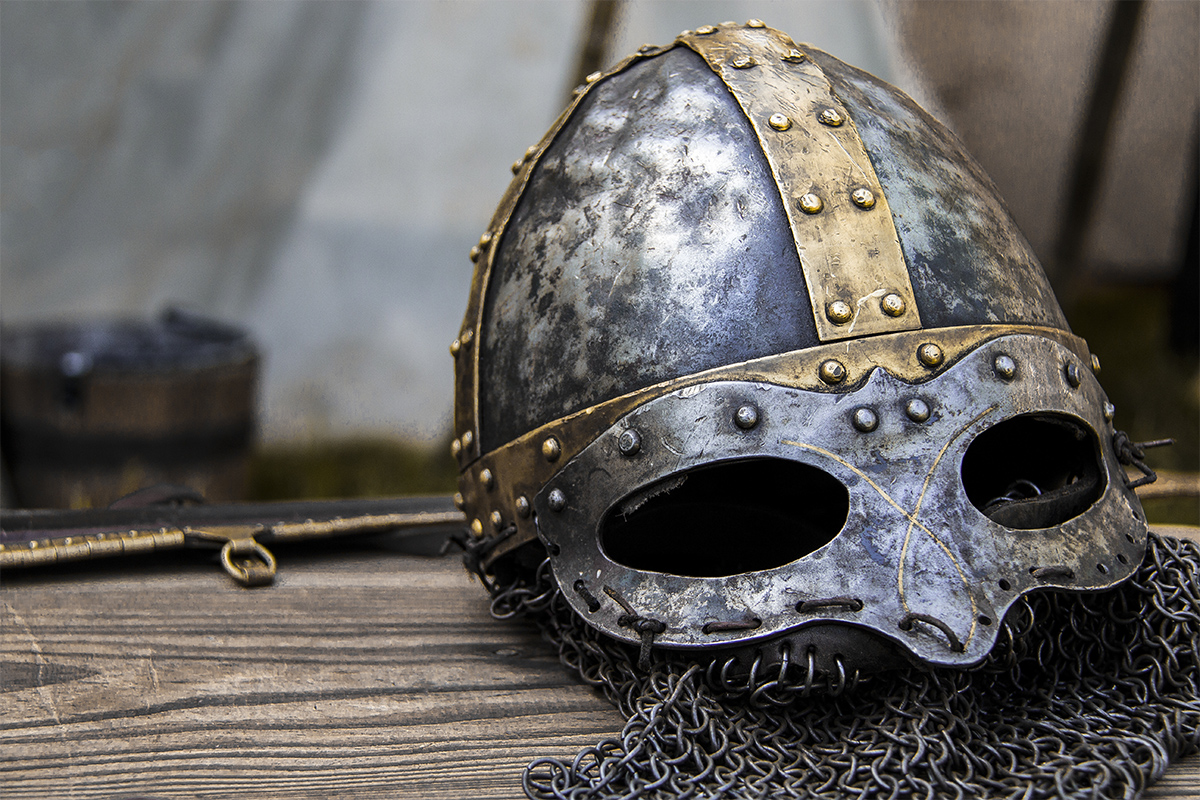 A new era began for the Castle by late 19th century, when prince Baldassarre III - promotor of an accurate restoration - started turning the castle into a Museum, enhancing it with wonderful period furniture and prestigious collections of ancient weapons.
Today the Caslte is managed by the owner Maria della Pace Odescalchi and it offers tourist and educational services to visitors. The Castle can also hold events, ceremonies and conventions.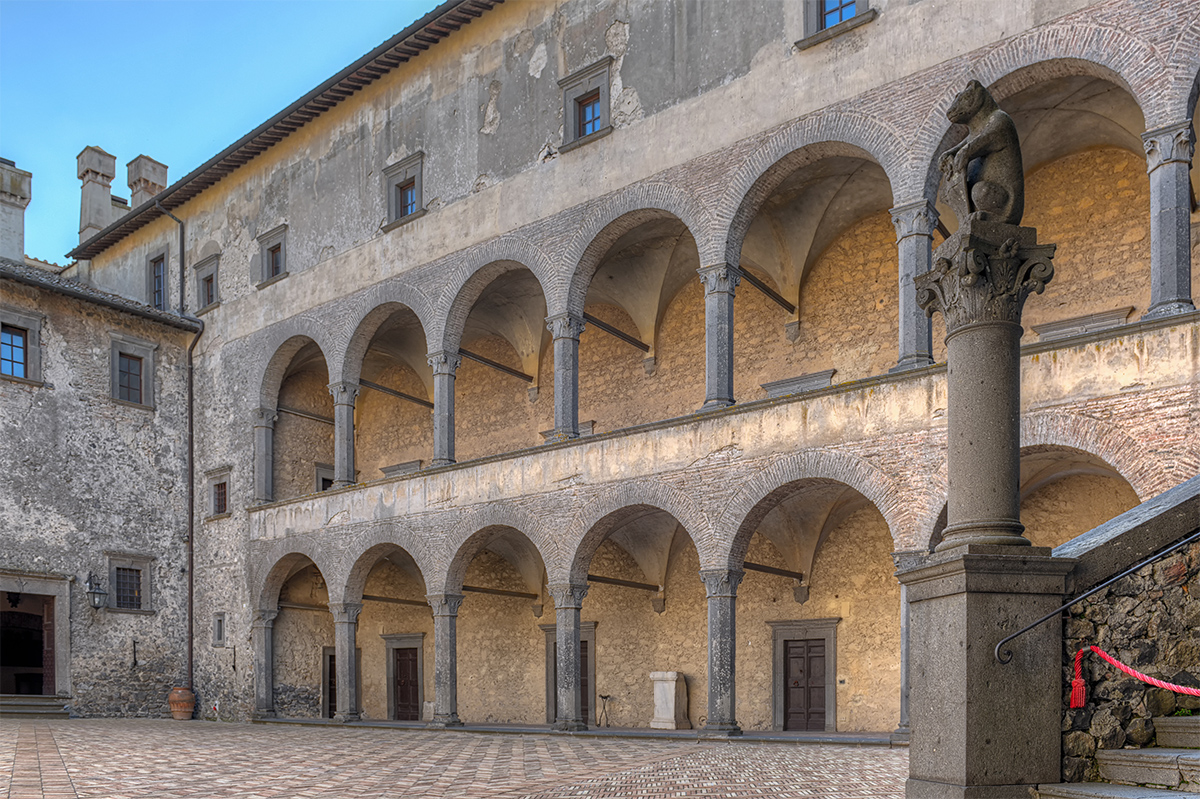 Useful information
Odescalchi Castle in Bracciano
Booking and information:
HOW TO GET THERE

By car: in about 45 minutes you can reach Bracciano from Civitavecchia by car. You have to take highway A12/E80 direction Rome until Cerveteri. Once at Cerveteri, take exit Cerveteri/Ladispoli and turn left into Via Settevene Palo SP4/a and then right into Via Settevene Palo Nuova SP4/a. At the roundabout take the second exit and contiue along Via Claudia SP4/a until you reach your destination.

By bus: you can take a Cotral bus from Civitavecchia, running daily from stops Porta Tarquinia (Largo della Pace), Civitavecchia Train Station and Piazza Vittorio Emanuele (Cathedral). For timetables refer to the Cotral official site.

TIMETABLES

The Castle opens everyday Tuesday through Sunday at the following hours:

Summer Season

Tuesday - Friday

10:00 - 18:00

Saturday and Sunday

10:00 - 19:00

Winter time

Tuesday - Friday

10:00 - 17:00

Saturday and Sunday

10:00 - 18:00

Last admission one hour before closing. In August the castle opens everyday.

The Castle opens in the following Holydays: 1/6 January - Easter and Easter Monday - 25 April - 1 May - 2 June - 15 Augost - 1 November - 8/26 December

Opening hours are subjected to change when private events are scheduled.

PRICES

General ticket: € 8,50

Reduced ticket: € 6,00*

*ticket reduction for children aged 6 to 12, groups of more than 25 people, university students with student ID, members of the military forces with identification, civil disabled, disables, elder over 65 only on Tuesday.

Free admission for children aged 0 to 5, guides and tourist escorts with authorised licence, helpers accompanying disabled.

VISA, MAESTRO and MASTERCARD cards are accepted.

Nota Bene: On Saturday, Sunday and Holidays 1-hour guided visits are optional, included in the ticket price (morning at: 10-11-12; afternoon 15-16-17). You can also book a private tour in English, French, German and Spanish.