Visiting Capalbio in 1 or 2 days: 9 things to do and see
What to do in Capalbio and surroundings in 1 or 2 days among magical gardens, castles, a spectacular old town, legendary men, WWF oasis and a crystal clear sea
Capalbio is a town like no other in Tuscany. Visiting it is like entering in a world made of magical places, legendary personalities, history and breathtaking landscapes. Placed at the border between Lazio and Tuscany, also known as the "last town in Maremma", Capalbio is a small town embedded between the fields and the forest, a extraordinary town that remains in the heart of those who visit it.

PRIVATE WINE TASTING EXPERIENCE IN THE SOUTH TUSCANY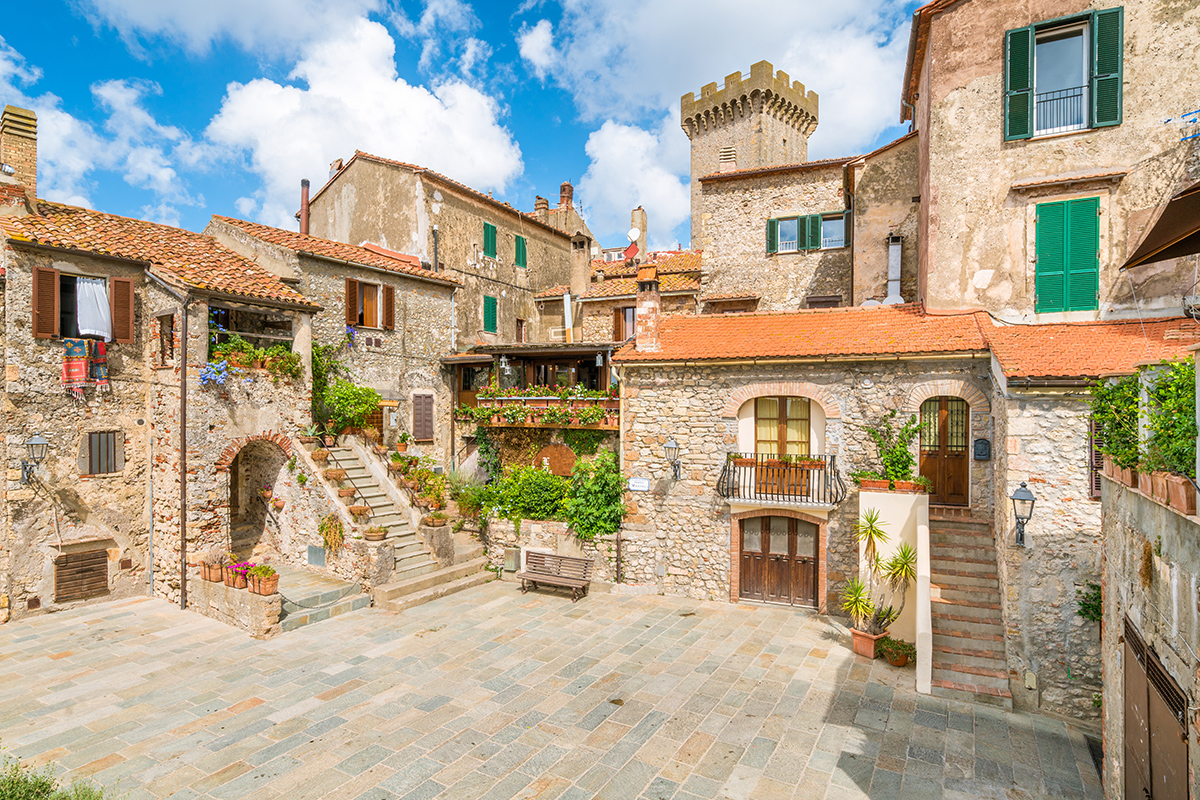 In order to help you visit Capalbio, provinding you have 1 or 2 days available, we have created a top 9 chart of the things you must absolutely do and see. So, seat back, realx, read or travel tips and... you will feel an impelling need to visit as soon as possible the "Balcony of Maremma"
1. THE TAROT GARDEN
Probably the most famous place in Capalbio: a magical park, half way between dream and reality, made by the eccentric artist Niki de Saint Phalle. Inspired by the Park Guell in Barcelona and the Park of the Monsters in Bomarzo, this park, which opened to the public in 1998, is located on the southern slope of the hill of Gravicchio, and it counts with 22 sculptures up to 15 meters high - made of steel and concrete and covered with mirrors, glass and colored ceramics - representing the arcanes of the Tarot.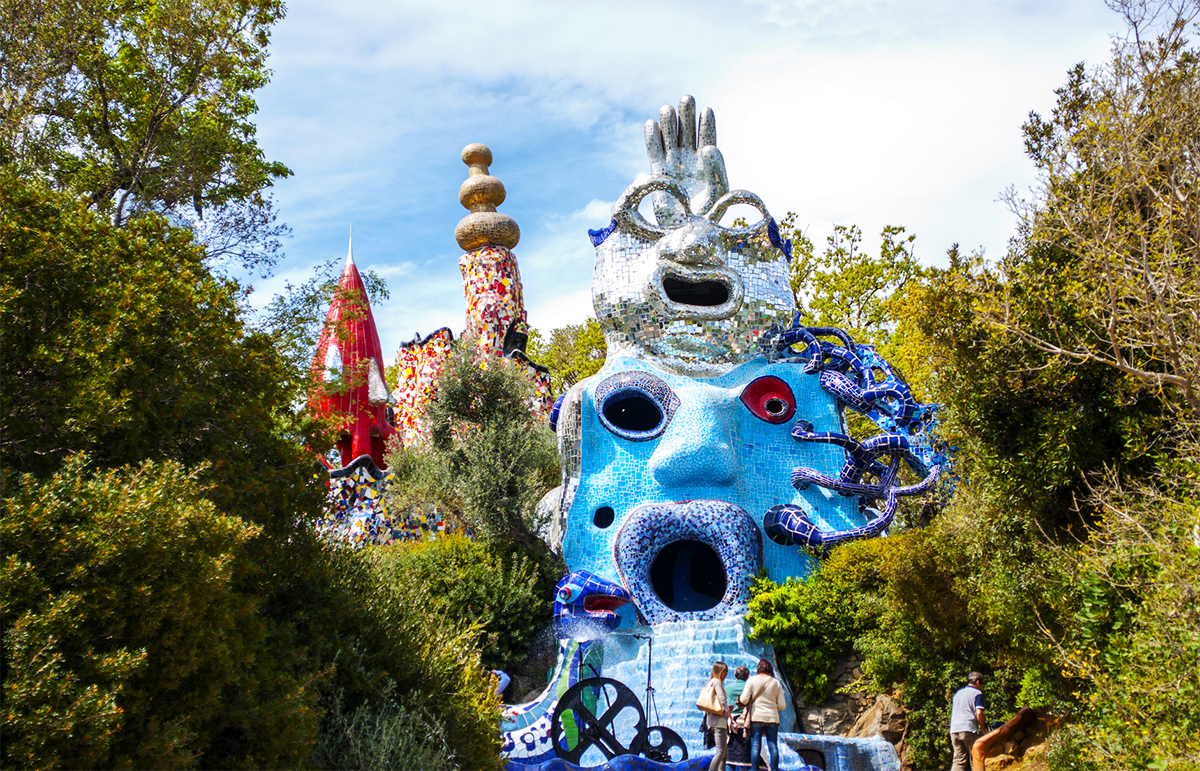 Visiting the Tarot Garden is like entering an enchanted world, both fascinating and mysterious, that will surprise you step by step.
For further information and visiting hours: HOW TO VISIT THE TAROT GARDEN
2. OLD TOWN
The old town is a display of alleys, stairs and small squares, passages that open up to the fields, prestigious buildings, archs and storical gates. This, and much more, is the Medieval old town of Capalbio. Let's go for a walk: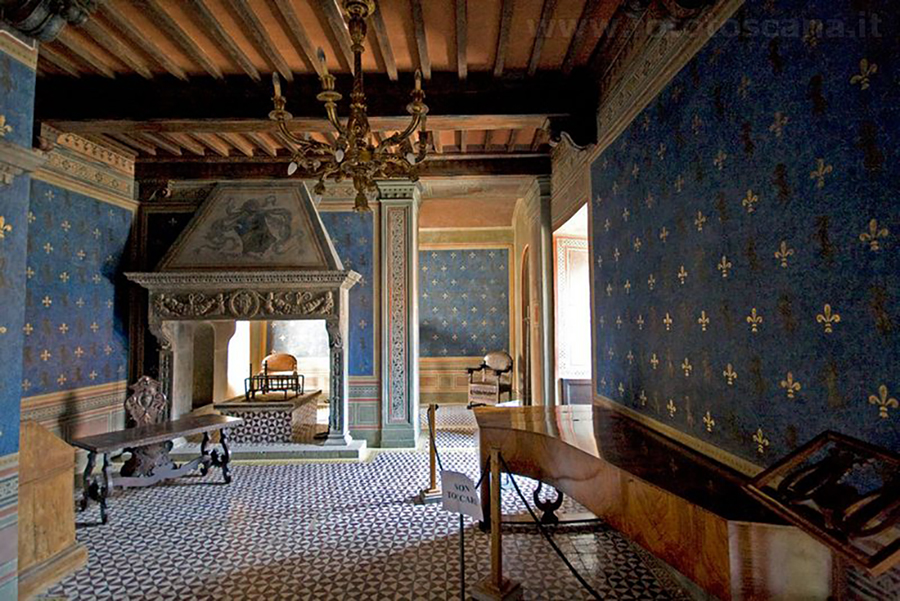 The first stop is the splendid Porta Senese, we go then to the Torre Aldobrandesca, from where you can enjoy suggestive views, the Collacchioni Palace, that houses the fortepiano of Conrad Graf played by Puccini, the Oratorio della Provvidenza, that houses Our Lady of Providence attributed to Perugino and Pinturicchio.
Continuing along Vittorio Emanuele II we arrive to the castellated city walls, and going further up we will bump into the Holy Arch.
Finally, we recommed you to let yourself go and get lost amidst the city walls to enjoy amazing landscape views, here's a great example: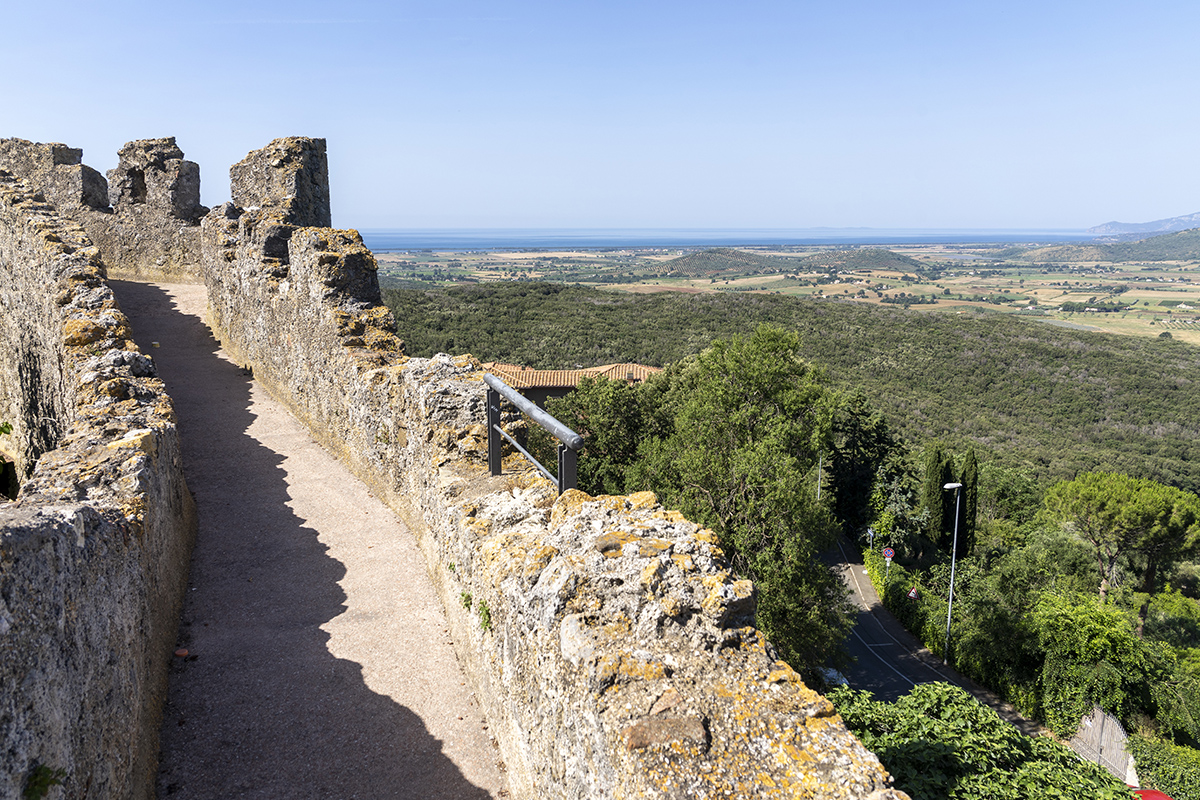 3. ROCCA ALDOBRANDESCA
We talked about this tower above, but it deserves a paragraph of its own. Placed in the old town and also in the highest peack of Capalbio, the Rocca Aldobrandesca is a Medieval L-shaped fortification, with the defensive tower attached to Palazzo Collacchioni. Inside there is not much to see, except for the pianoforte played by Giacomo Puccini. Go to the roof top to enjoy one of the most beautiful landscape views of Capalbio: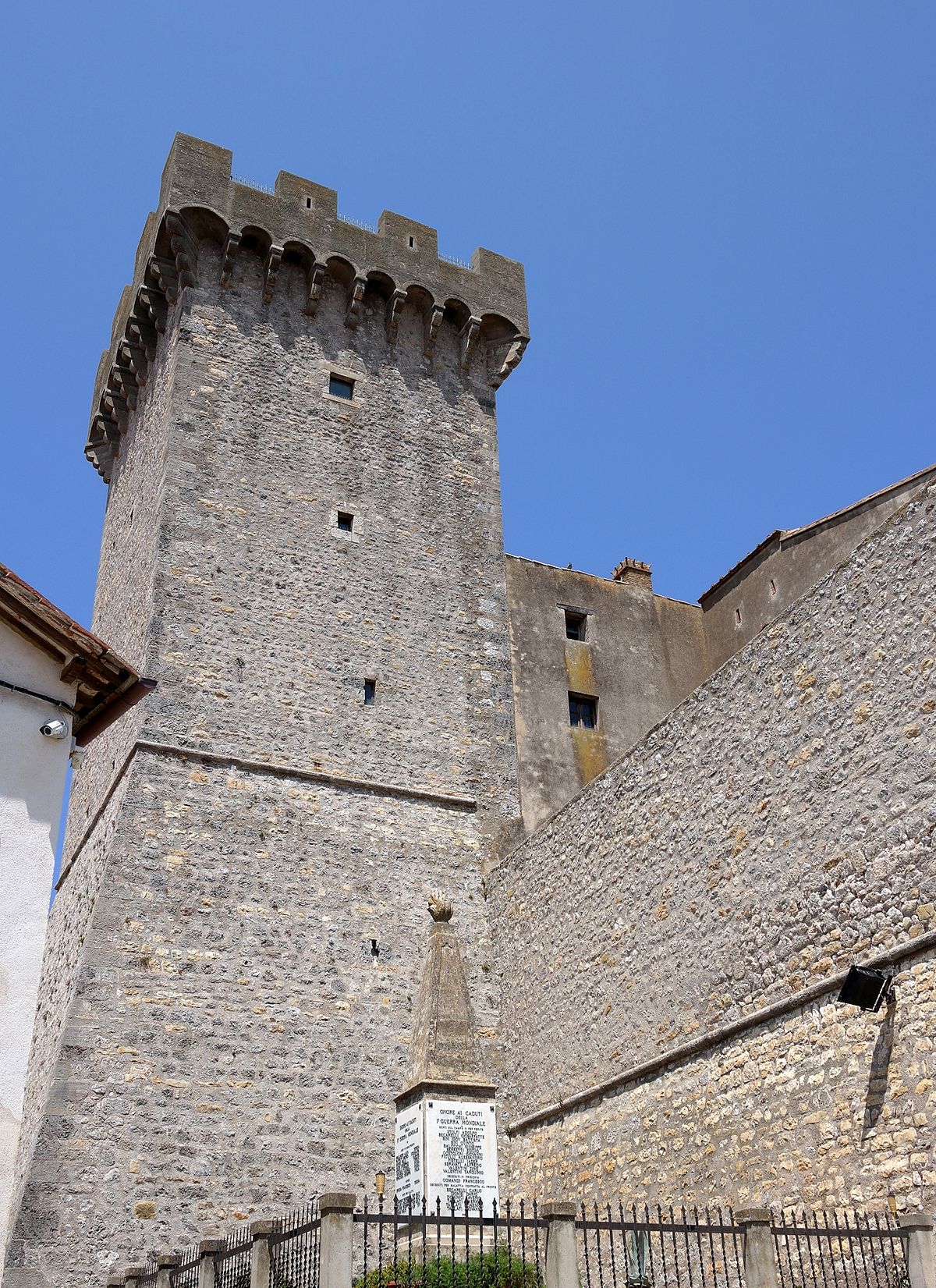 4. PIEVE OR SAINT NICHOLAS CHURCH
Don't miss this little pearl that stands out in the main square of Capalbio, with the bell tower on the side. The church, built in Romanic style, houses noteworthy fifteenth-century frescoes of Umbra and Senese school. Take 5 minutes to visit it and you will not regret it.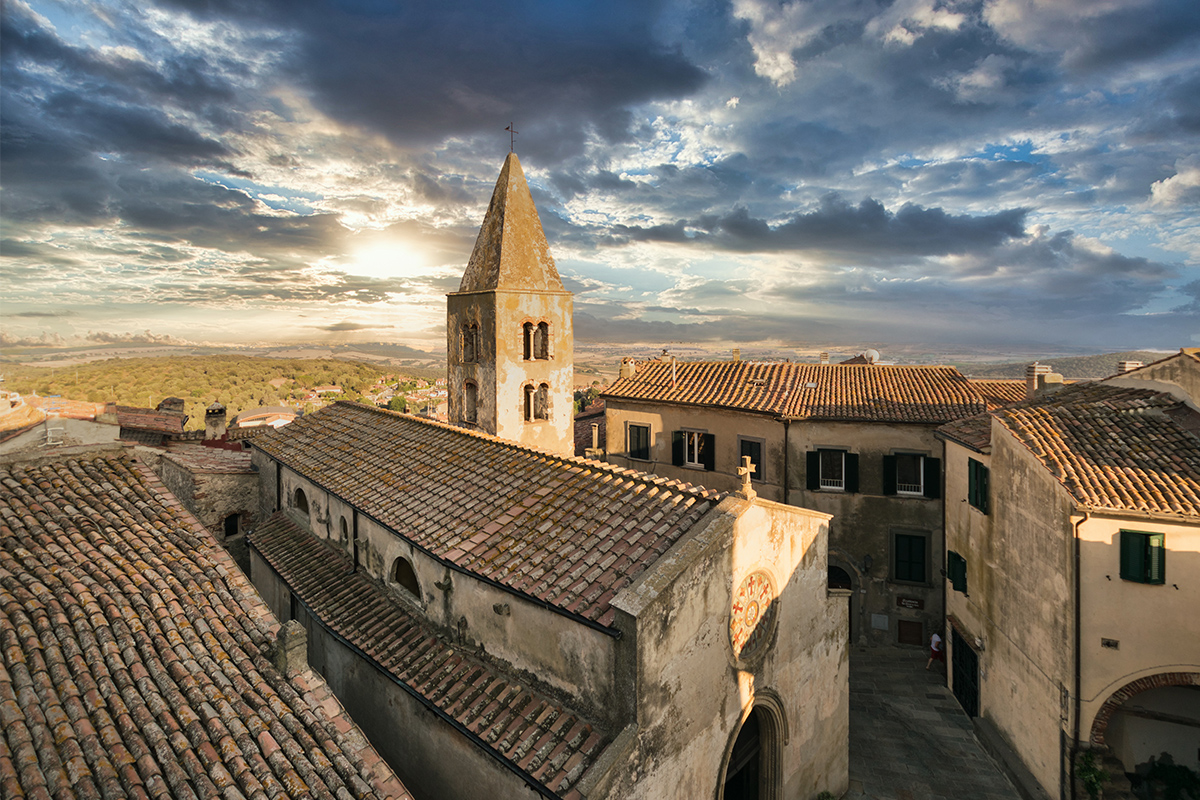 5. BURANO LAKE WWF OASIS
This splendid nature reserve is has been considered as Area of International Importance. The Burano Lake nature reserve was founded in 1980 and was took over by WWF. It has a surface of 410 hectares (of which 140 are covered by the pond).
It is an important overwintering place for many animal species and it has a flora unique in the world. The Burano Lake is one of the most famous and best preserved WWF oasis: you will find equipped routes, birdwatching shelters where you can wath rare marsh birds, and also sweet and salt water fishes, and a visitots center: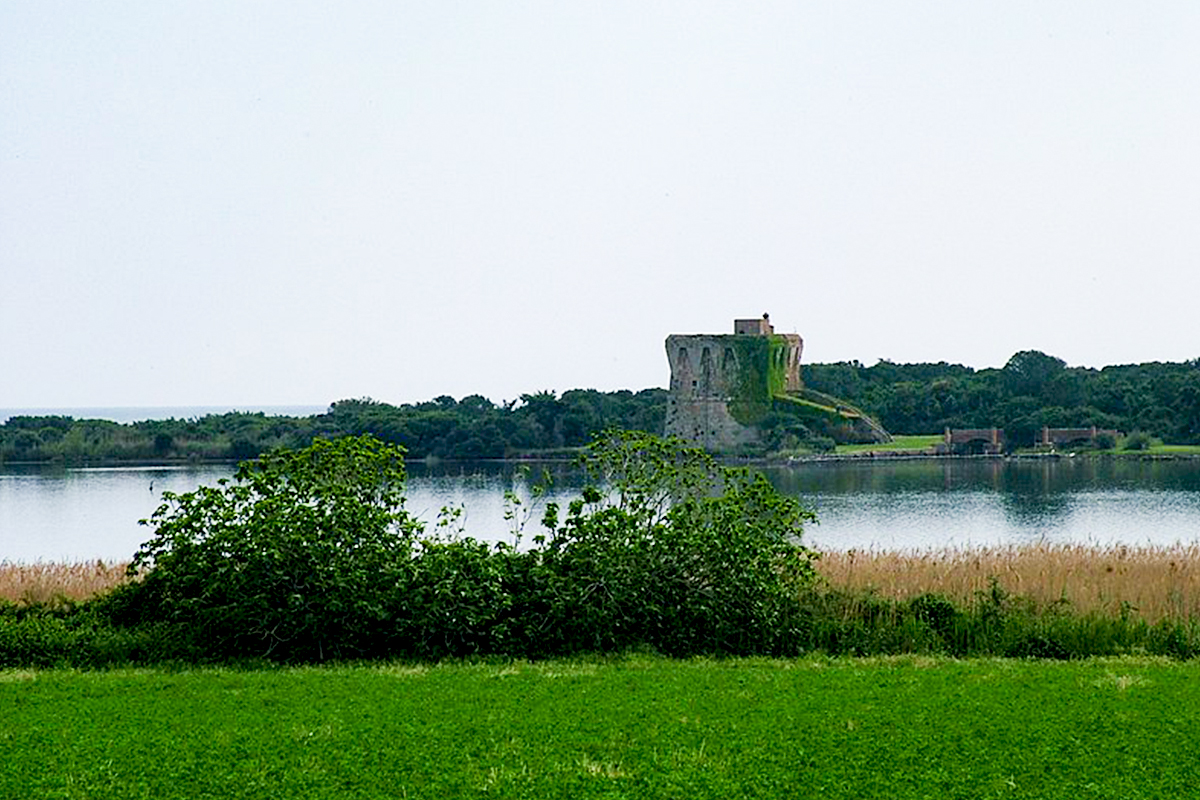 The Nature Reserve is open from September until the 1st of May, on Sundays from 10 am to 2.30 pm. Groups and schools, every day with prior reservation. Summer visits, in July and August, on Monday, Wednesday and Saturday only with prior reservation, at 5.30 pm.
For further information: BURANO LAKE WWF OASIS
6. TOMB OF BANDIT TIBURZI
We are talking about a man with humble origins who, after having problems with the justice, went into hiding to the woods. A bandit, after all, but a good bandit.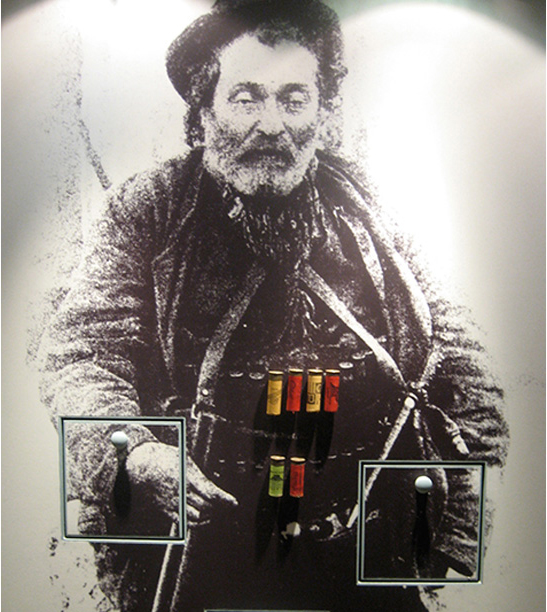 One of the bandits who have built the history of Post-Unification Italy, together with famous bandits Carmine Crocco and Ninco Nanco.
There is a legend about his burial: he died in 1896 and the parish priest did not want to bury him since he was a murderer and an outlaw, but the people rose up: they saw in Tiburzi a defender of their rights and wanted a respectable burial for him.
So, they reached an agreement to bury the bandit in the limit of the cemetery, half inside and half outside!
With the following enlargement of the cemetery the people decided to install a plaque, that is visible still today, at the center of the cemetery reading "Domenico Tiburzi – Cellere 1836 – Capalbio 1896".
7. VILLA OF THE COLUMNS AND CASTLE OF CAPALBIACCIO
Both are ruins but they are easily reachable from Capalbio.
Drivina along the Pedemontana road, towards Giardino, you will find an ancient Roman Villa: the Villa of Columns. It dates back to the period between the 1st century BC and the 2nd century AD. It was a rural villa occupied only in summer by the owner at that time but it produced wine regularly. Today it is possible to visit a part of the walls and some towers:
Today, in one side of the ancient villa is a private house but it is not visitable. Anyway, given that this place is right along the road, it is worth to stop by for a while and admire the ancient ruins.
The same goes for the Castle of Capalbiaccio: it was originally known as Castle of Tricosto. Today, from its past majesty, remain only ruins that are not clear due to a strong earthquake that destroyed the remains. The Castle was owned first by the Aldobrandeschi family, then by the Orsini and finally conquered by the Senesi, who destroyed it.
8. BEACHES AND SEASIDE
Crystalline sea, one of the most sough-after seasides in Tuscany, Capalbio has over 12 kilometers of beach made of sand dunes, fine sand and beach facilities where you will finde excellent restaurants. If you are visiting Capalbio during the summer months, don't hesitate to make a dip!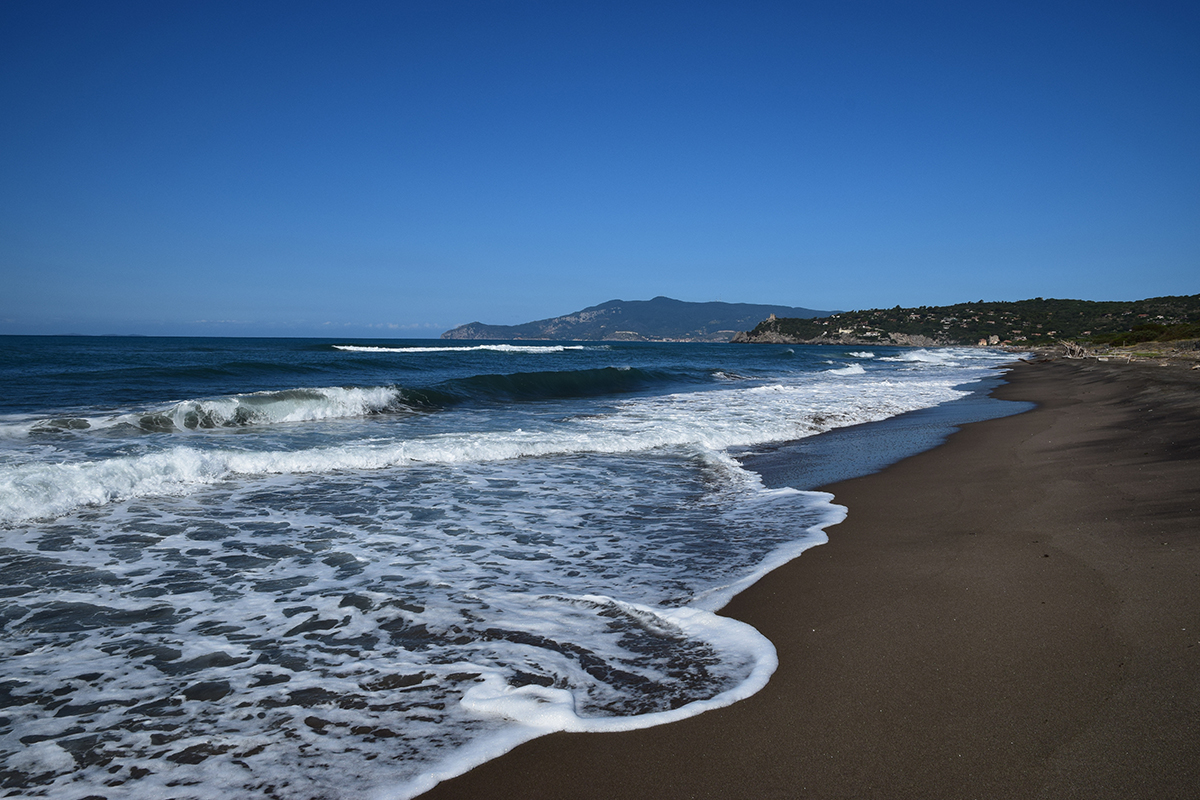 9. FOOD AND DRINKS
One of the things you must absolutely do in Capalbio and surroundings is to seat in a trattoria or go to a shop of typical products and to a wine shop. The field in Capalbio, created from the reduction of the forest and the swamp, is amongst the most fertile earth in Tuscany. It is not by chance that Capalbio has recently received the PDO wine designation for to its wine production. You must surely try boar cold cuts, jams and marmalades, and of course cheese and marinated vegetables. Some of the most typical dishes are acquacotta, soup with sautéed vegetables, pappardelle with boar meat, brigoli and beans with mushrooms.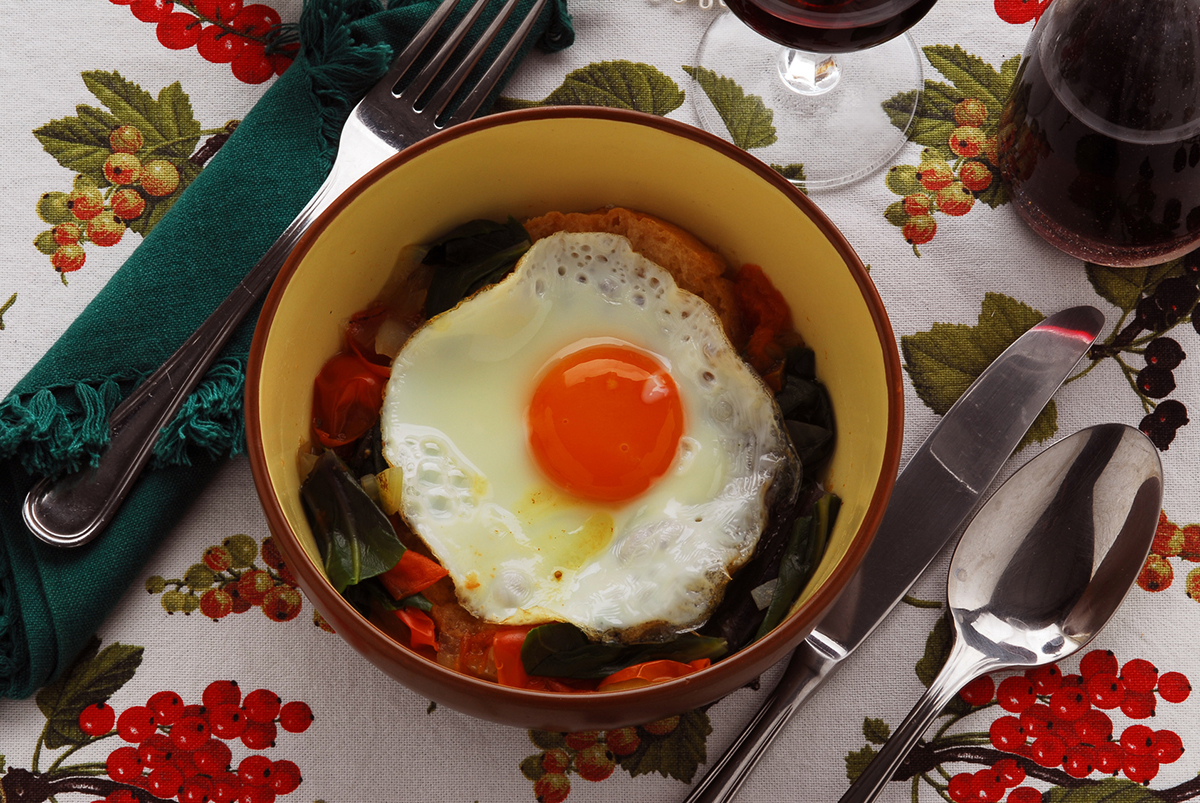 Useful information
Visiting Capalbio in 1 or 2 days: 9 things to do and see
HOW TO GET THERE

BY CAR
from Rome and Grossetto drive along SS1 Aurelia, from Firenze take highway Firenze-Siena and then Siena-Grosseto

BY TRAIN
Capalbio has a small train station, and the closest main station is in Grosseto. For further information plese refer to Trenitalia website.

FROM THE PORT OF CIVITAVECCHIA
The easiest way is to drive along SS1 Aurelia. Alternatively, Civitavecchia Train Station is well connected to Capalbio train station with frequent rides (one every hour or every hour and a half) and it takes less than 40 minutes to reach the destination (cost: €4 / €5).