Mouth of Truth
Location and opening times of one of the attractions made immortal by the movie Roman Holidays.
The origins of this marble mask with male features are pretty clear: it was either a drain, that's why the holes in the nose, mouth and eyes, or a sewer.
Its dimensions are pretty impressive: a diameter of 1.80 meters and a weight of over 1.300 Kg. It was the movie Roman Holidays that made it immortal in 1953: a sequence of the movie with the two unforgettable main characters Audrey Hepburn e Gregory Peck takes place exactly in front of the Mouth of Truth.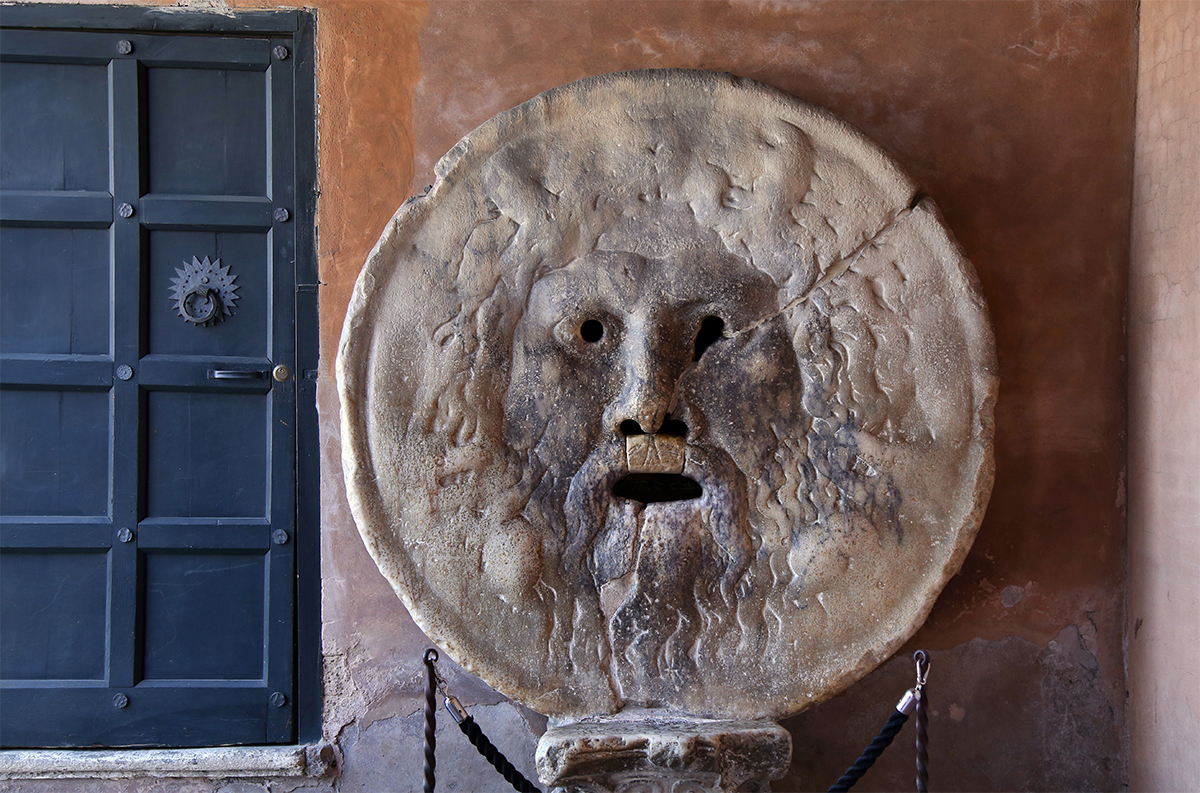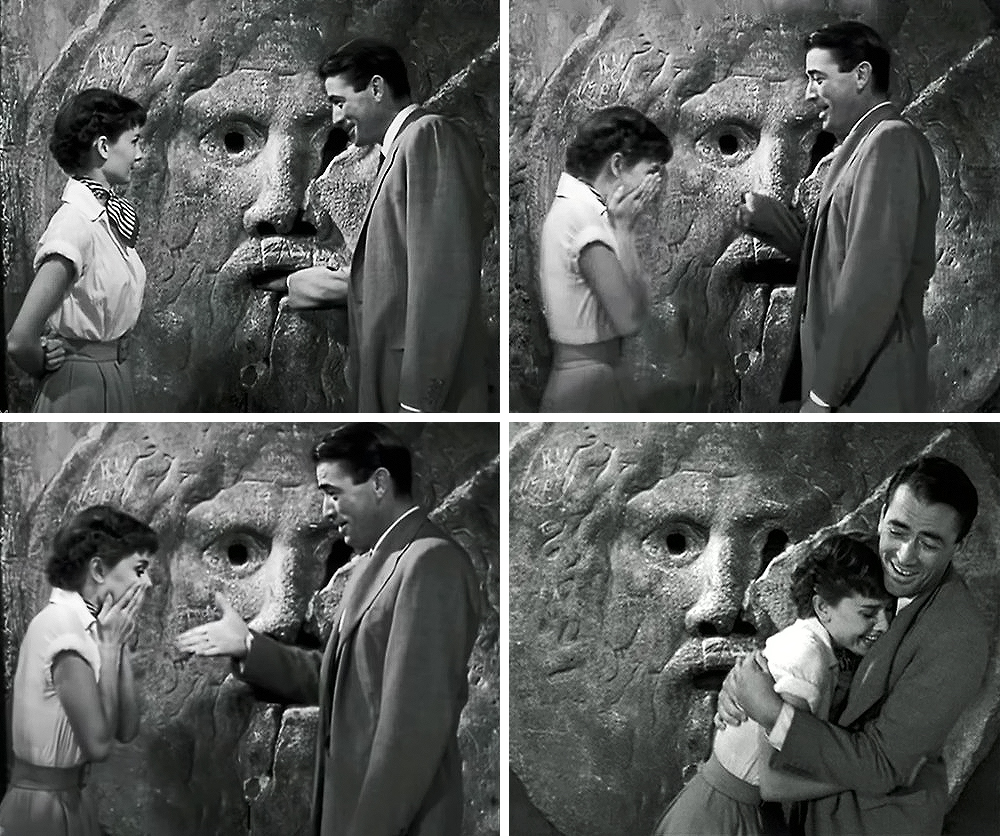 THE LEGEND OF THE MOUTH OF THE TRUTH
Its fame is reinforced by the popular legens according to which the mouth bites the hand of who does not tell the truth. This legend has let the imagination of tourists run wild, so much, that during the high season months, the queues in front of the church of Saint Mary in Cosmedin are often very long. Another myth tells that the Mouth can also give oracles.
Legend says that the mouth bites the hand of who doesn't tell the truth
THE SQUARE OF THE MOUTH OF TRUTH
Once you have proved with your partner that both have told the truth, stay in the area for a while to ammire the volta beautiful Square of the Mouth of Truth. In this square, located in front of the Tiber Island, you will discover the beautiful Temple of Hercules and the Fountain of the Tritons, commissioned by Pope Clement XI, with two tritons that hold a shell:
in this square, until 1868, capital punishments were carried out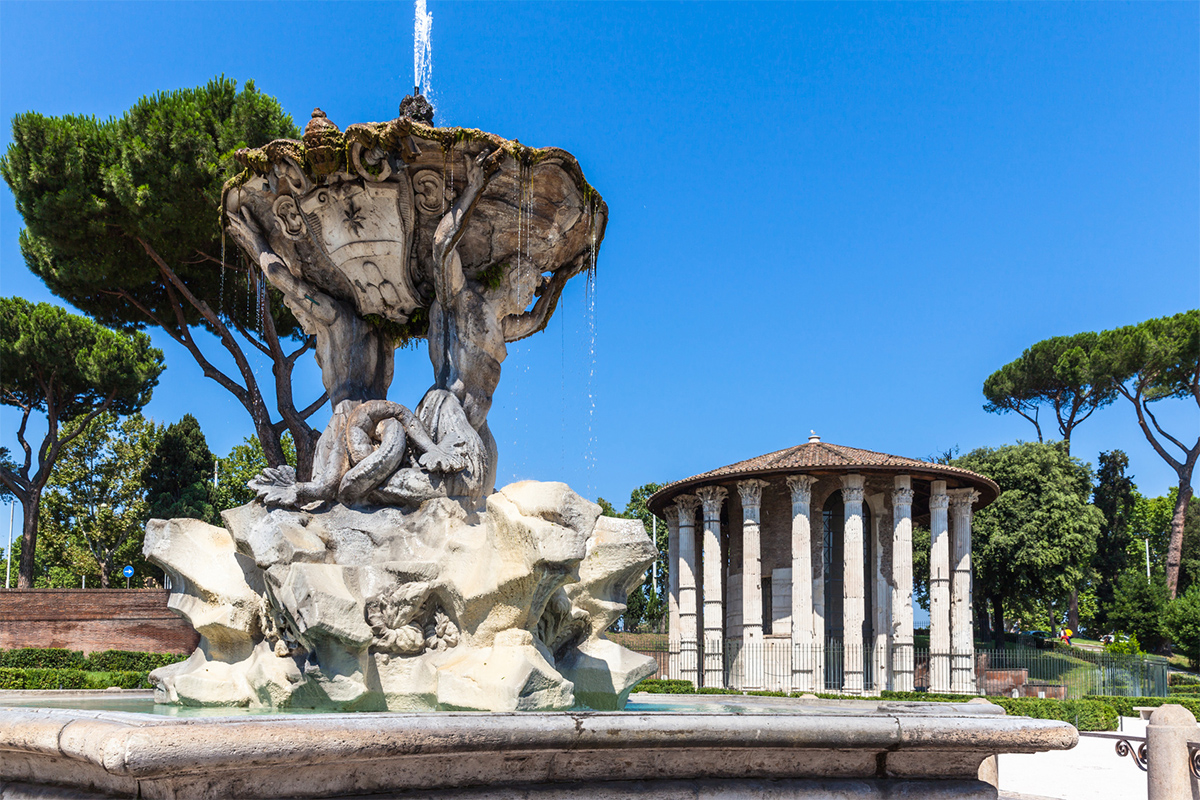 Useful information
The Mouth of Truth has been located in the pronaos of the church of Saint Mary in Cosmedin from 1632. The name "Bocca della Verità" (Mouth of Truth) was used for the first time around 1485.
HOW TO GET THERE

From the port continue towards the Civitavecchia Station. Take the first train going to Roma Termini.
Enter in Metro B, stop Circo Massimo.
Walking for about 1 kilometer bordering Circus Maximus you will get there.

TIMETABLES

Winter opening hours: Friday to Sunday, 9.30 am – 1 pm and 2 pm - 4 pm (last entry at 5.50 pm). Valid until 15th November 2020.
Summer opening hours: 9.30 am – 6 am (last entry at 5.50 pm).

You can visit the church during celebrations. You can visit the Crypt of Adriano on Fridays, Saturdays and Sundays.

Holy Mass hours: Sundays at 10.30 am

PRICES

Free entry.