Olbia: The 10 most beautiful beaches from Tavolara to San Teodoro
Here you find all the best beaches near Olbia, from San Teodoro to Tavolara Island.
In this article you will discover the 10 most beautiful beaches south to Olbia, from Tavolara Island to San Teodoro village.
A stretch of coast full of surprises and wonderful beaches: an ideal place if you look for the right balance between relaxation and nightlife.
If in the meanwhile you are wondering when your ferry to Olbia departs, take a look at this article!

ATTRACTIONS, TOURS AND ACTIVITIES IN OLBIA
1. Le Saline Beach
Just a few minutes from Olbia, Le Saline is the first beach you come across along the south coast and also the ideal destination for a last dip before coming back from holiday.
The beach, which is quite long, consists of reddish, coarse-grained sand and it's perfect for pleasant walks along the shore. Due to the strong undertow, the seabed quickly drops to 2 metres, which is the reason why the beach is very popular with surfers and sailing lovers.
To get there, you have to drive for about 8 km along the Strada Statale 125 in the direction of Siniscola, until a long straight road in the middle of which you have to turn left. After about another kilometre, you'll find a large free car park where you can leave your car. Then you only have to walk across a wooden pier that will take you to the beach!
2. Dottore Beach
The Dottore beach is a small corner of paradise surrounded by vegetation and beautiful granite rocks.
The beach is characterised by very fine white sand alternated with small coloured pebbles and by a wonderful turquoise crystal sea, an ideal place for snorkelling and deep sea fishing lovers.
To get there you have to take the Statale road (SS125) in the direction of Siniscola, until Murta Maria. From there you have to turn left on Viale Porto Istana until it joins Via Punzutu. Once you reach the area with a car park, you will have to walk for about 15 minutes and then you have arrived!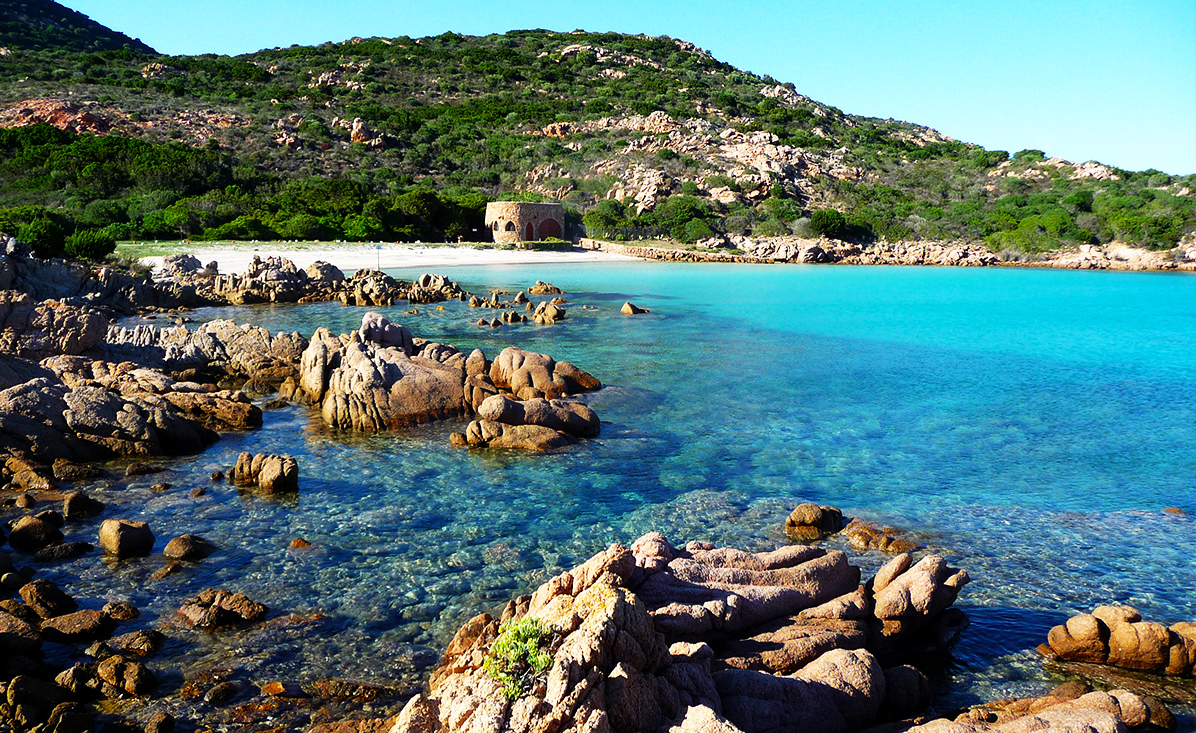 3. Porto Istana Beach
To get to the beautiful beach of Porto Istana, follow the same directions as for the Dottore beach, with the only exception that once you have taken Viale di Porto Istana, you have to continue until an unpaved car park; in a few minutes on foot you will find yourself in front of the sea.
The beach, which is quite large, is interspersed with small rocky strips and has fine white sand that gently slopes into emerald waters.
Situated in front of Tavolara Island, which reminds a giant brontosaurus emerging from the waters, the beach of Porto Istana offers many services and activities including windsurfing, canoeing, jet ski, sailing, surfing and much more.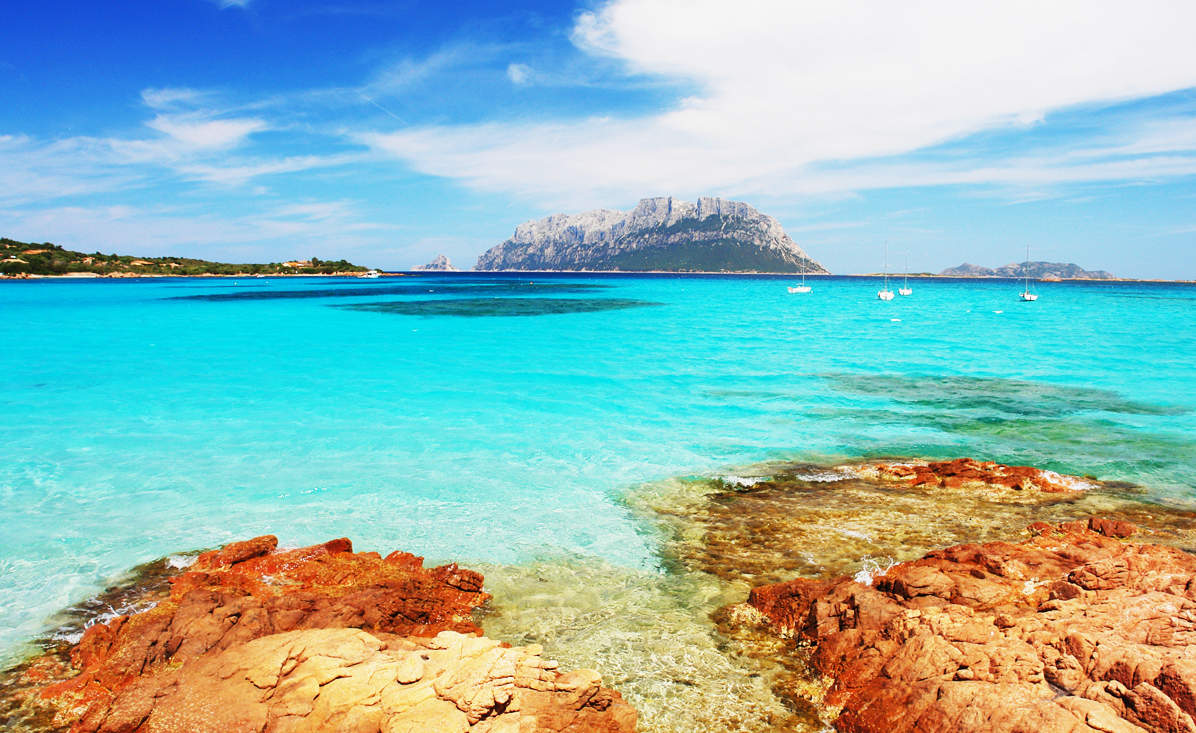 4. Spalmatore Beach on the Tavolara Island
To get to the Tavolara Island, you can take a ferry from Porto S. Paolo, which is located about 16 km from Olbia and can be reached via Strada Statale 125 (SS125).
The Island looks like a limestone and granite mountain more than 500 metres high above sea level, so it's accessible only to free-climbing enthusiasts. The only strip of low land is represented by the beach known as Spalmatore di Terra, where there is also a small harbour, some restaurants and a few houses.
On this enchanting strip of sand grow sea daffodils, while the rock is covered with juniper, rosemary and lentisk bushes.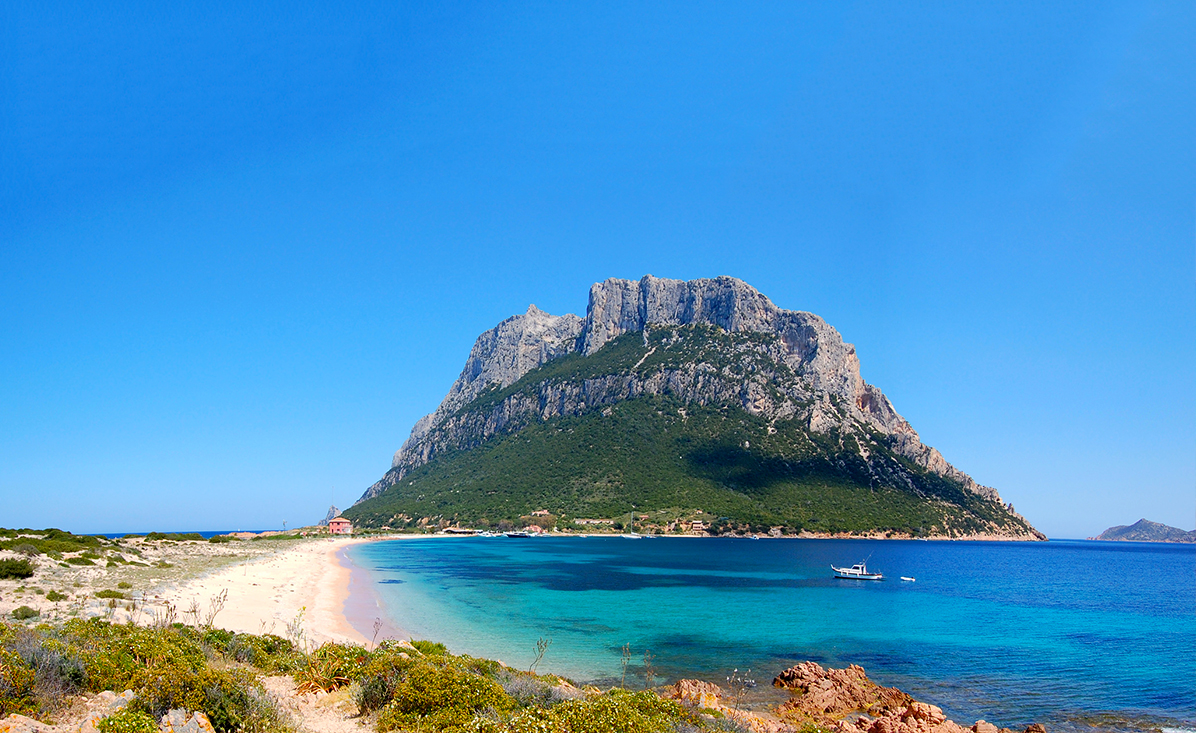 5. Punta Molara Beach
Along the Statale road SS125, at the height of Monte Petrosu, you can turn left in Via Molara and thus reach the little bay of Punta Molara.
From the beach, characterised by white sand alternated with cliff, you can enjoy the beautiful panorama with the island of Molara in the background.
Moreover, for all nature lovers, the promontory of Punta Molara is also home to the Macchia Mediterranea Gardens, a 50-hectare didactic park with a large number of botanical species along evocative paths immersed in the colours and scents of the maquis.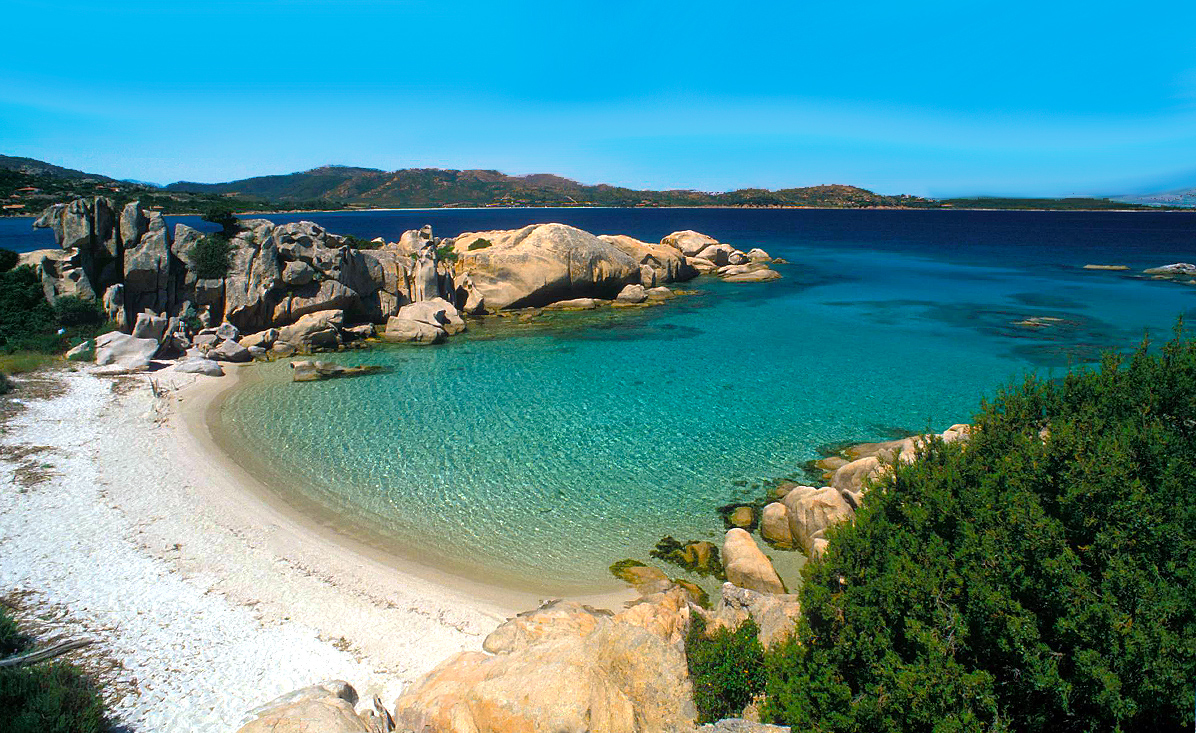 6. Salina Bamba Beach (Punta Coda Cavallo)
Salina Bamba Beach is located between Cala Brandinchi and Baia Salinedda in Capo Coda Cavallo, within the municipality of San Teodoro.
Behind the beach, characterised by a shallow and sandy seabed, you can admire the salted water basin to which it owes its name. It is populated by numerous specimens of marine birds.
To get there, take the Strada Statale 125 in the direction of Siniscola, drive along it until Lutturai and then turn towards Capo Coda di Cavallo. Here you can park your car and walk along an unpaved road for about 50 meters following the indications to the beach.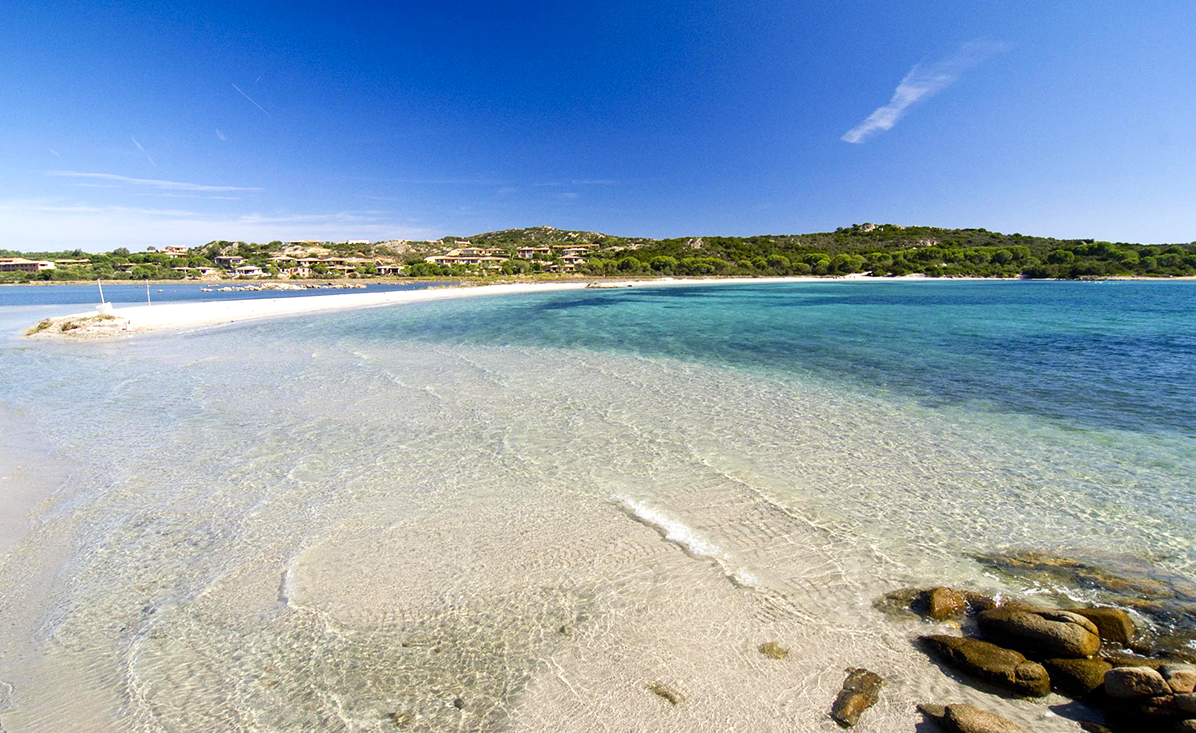 7. Cala Brandinchi (San Teodoro)
Continuing along the coast you come to Cala Brandinchi, whose crystal clear water and the shallow waters of white sand will remind you of the Caribbean!
The beach has a pay car park and is equipped with many services. You can also rent beach umbrellas, deck chairs, pedal boats and boats.
Especially in high season the beach is always very busy, so we recommend you to get there early in the morning or bring your own equipment; it may be that there are no beach umbrellas available once you reach the beach!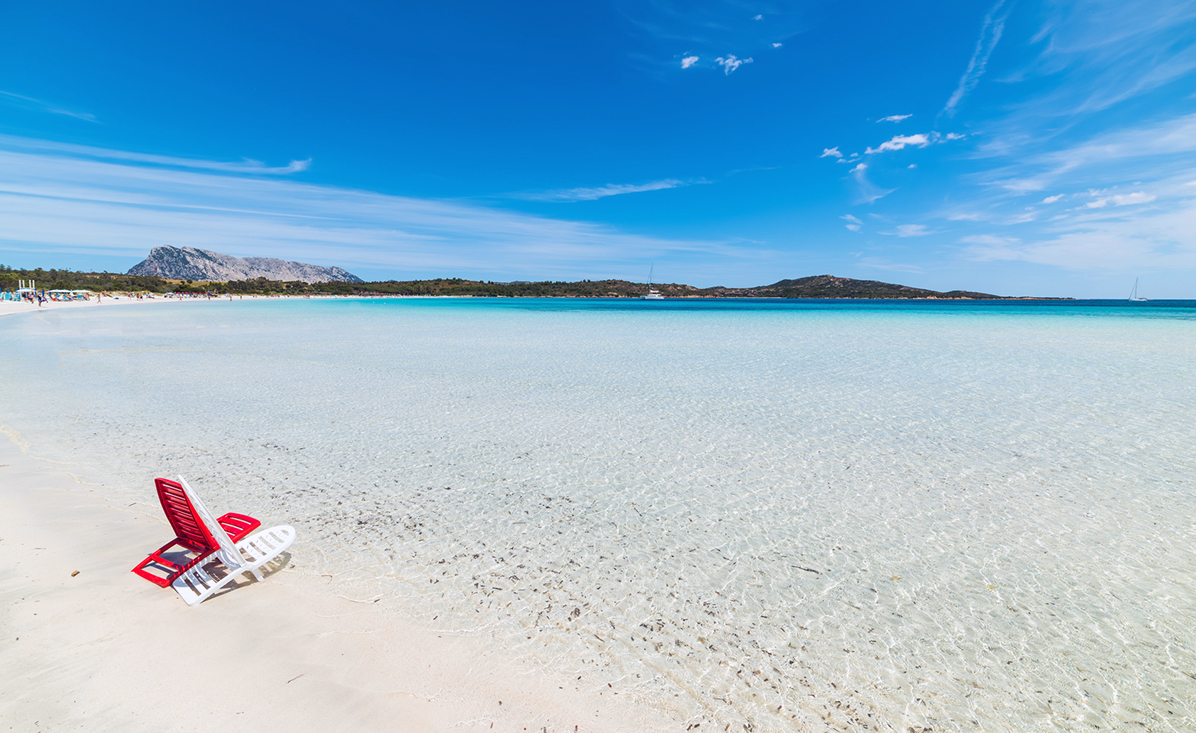 8. Lu Impostu Beach (San Teodoro)
Continuing toward south, before the promontory of Puntaldia, it is really worth visiting the wonderful beach of Lu Impostu. The name, meaning 'place of shipment', indicates that in the past the beach of Lu Impostu was probably used for trading and loading goods, while today it is a beautiful seaside resort, very popular with those looking for secluded beaches.
The vegetation is very rich: sea hollies, wild lilies and mimosas surround the entire beach, where you can also find many services for tourists, such as snack bars, the possibility of renting beach umbrellas/boats and of taking a scuba diving course.
The sand, clear thin and bathed by a blue sea with shallow water, is perfect for those traveling with children.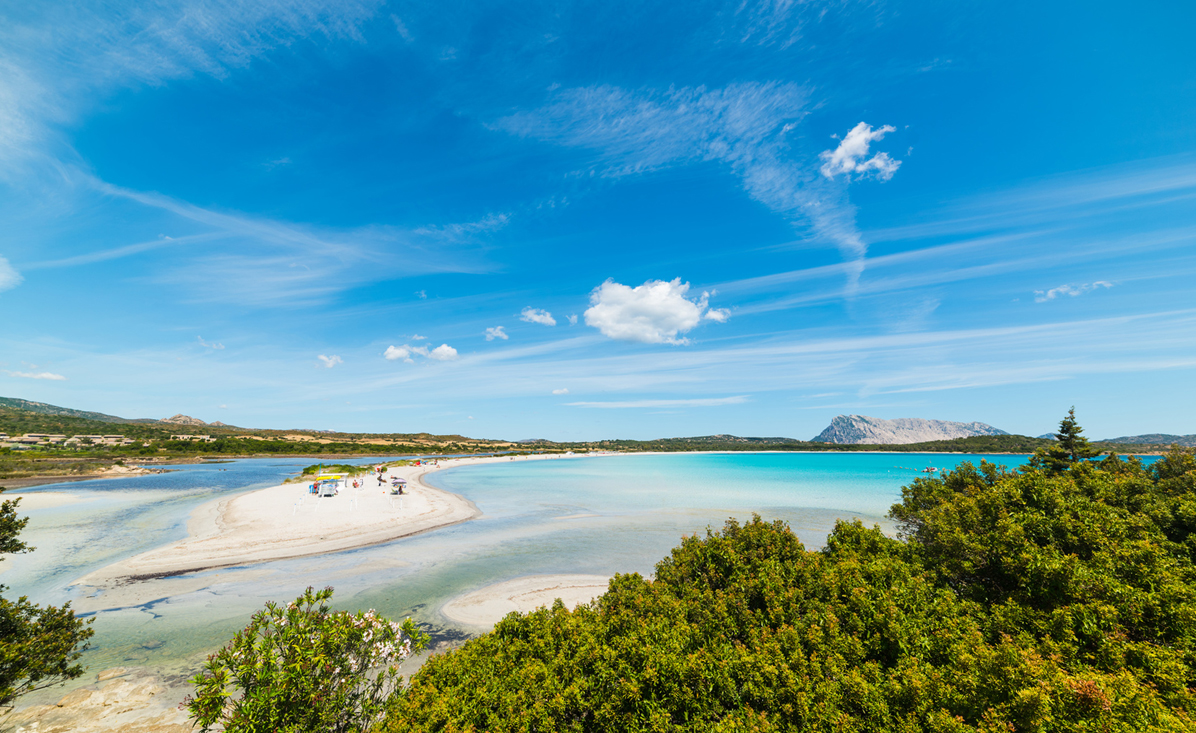 9. La Cinta Beach (San Teodoro)
La Cinta is one of the most famous beaches in the whole of Sardinia and one of the most sought-after attractions in San Teodoro.
The beach offers all kinds of services, including a tourist information point. It is located on a narrow strip of land around 5 km long, where you find white sand and turquoise water.
Behind it, the San Teodoro pond is a very interesting destination for all nature lovers. In fact it is possible to see splendid specimens of pink flamingos but also coots, little terns, red herons and mallards living undisturbed in these waters.
It can also be reached on foot from San Teodoro. From Olbia, you have to take the Strada Statale 125 in the direction of San Teodoro for about 24 km, turn left at the main entrance to San Teodoro village, after 850 metres cross a bridge and immediately afterwards turn to the beach car park.
La Cinta is one of the most popular beaches in San Teodoro, so if you don't like the crowds, we recommend you get there early in the morning or visit in the low season months such as June or September, during which it is still full of charm!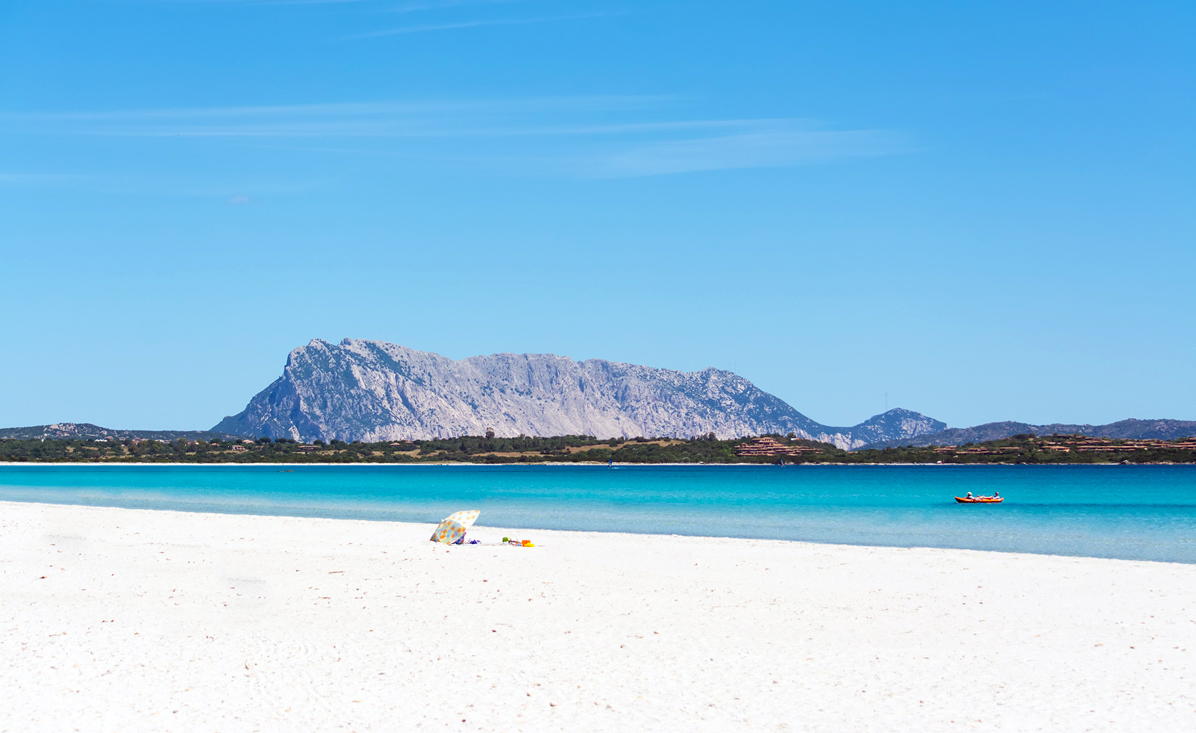 10. Isuledda Beach (San Teodoro)
We conclude our exploration of the coast south to Olbia with the enchanting beach of Isuledda, in the municipality of San Teodoro.
About 385 metres long, it has a sandy shore of fine white sand and shallow waters perfect for children. Its crystal-clear waters, on the other hand, reflect wonderful colours ranging from emerald green to turquoise and blue.
The Isuledda beach offers many services, such as parking and snack bars. You can also rent beach umbrellas, deckchairs, canoes, pedal boats and windsurf.
If you come from Olbia, we recommend that you follow the SS 131 DCN for about 26.5 km until the junction with the Provincial Road 1. You have to follow it all the way to the end and then you will reach the shore in less than half an hour.