Palermo and surroundings: The 10 Most Beautiful Beaches
Find out about the 10 most beautiful beaches in Palermo and surroundings. Where are they, how to get there and additional useful information.
Palermo is not only a beautiful city of art rich in history and culture, but also a destination full of wonderful beaches, both near the centre and in the surroundings.

3-HOUR WALKING AND STREET FOOD TOUR
If you are visiting the capital of Sicily in summertime, you can't miss out on exploring its beaches: they are authenthic earthly paradise with crystal clear waters and breathtaking views.
From Mondello to Cefalù, find out about the 10 most beautiful beaches in Palermo and surroundings.
1. Mondello Beach
Let's start with the most famous beach of Palermo: Mondello.
Clear sand, crystal-clear water, beautiful clubs, beach resorts and restaurants: these are only a few of the main reasons why it is one of the most loved and popular beaches of Palermo!
In addition, Mondello is the perfect destination if you don't have a lot of time. The beach is only 11 km from the sicilian capital and it's easy to reach by public transportation: there are different points in the city where you can take a shuttle bus or the 806 bus (from the city centre).
In conclusion, Mondello beach pleases everyone, including families with children: in fact, they can play and take a bath in the crystalline water in total safety.
2. Addaura beach
Slightly southeast of Mondello beach lies Addaura, a small seaside village characterised by a rocky shore dotted with small bays overlooking crystalline waters.
An ideal place for people who don't like sand but prefer the nature and clear waters that only rocks can provide.
Here you can also find the famous Addaura cave, a suggestive complex of three grottoes with evidence from the Paleolithic Age. There are some rock carvings from the late Epigravettian and the Mesolithic period.
With the suggestive Monte Pellegrino towering behind, Addaura is a fascinating place rich in history, and also a perfect destination for diving and snorkeling lovers or for people who want to enjoy the sea and relax.
At night the whole area is very animated with music: lots of bars where you can taste delicious happy hours, seaside restaurants where you can eat excellent food, all in an elegant atmosphere.
Wikipedia Creative Commons - Picture by trolvag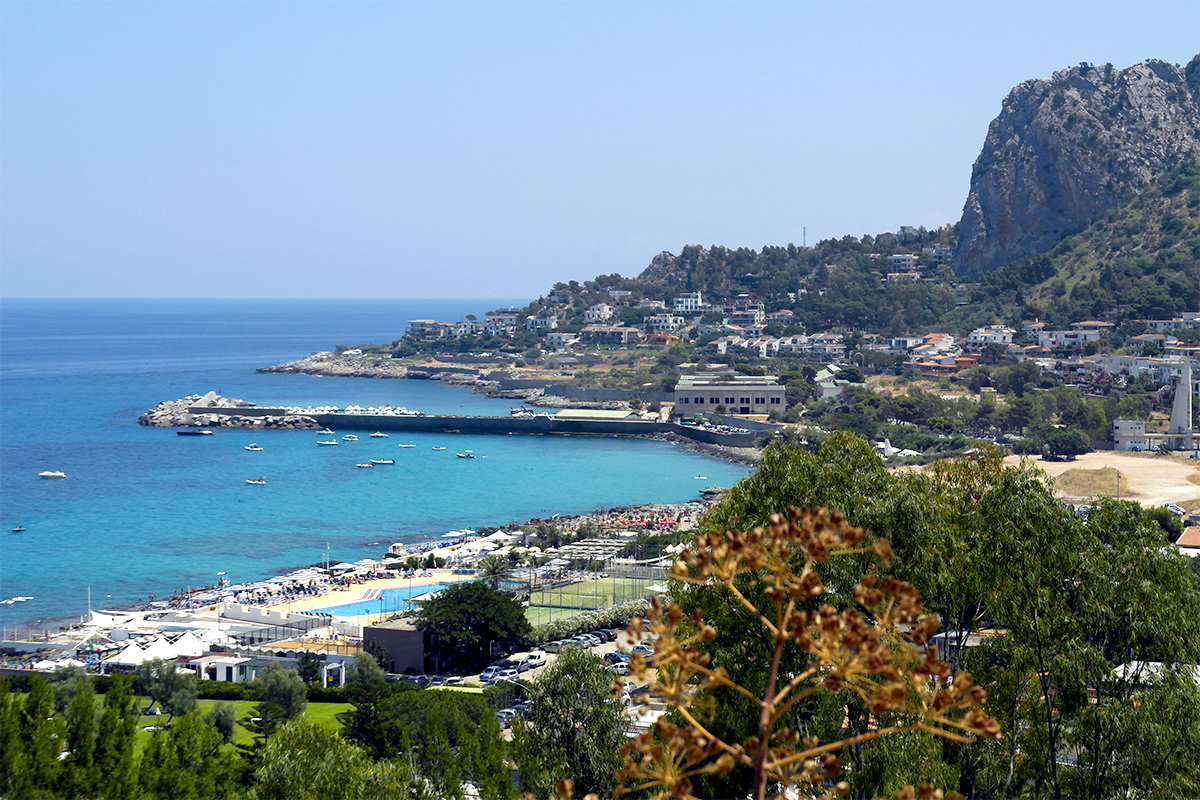 3. Sferracavallo beaches
Close to Mondello there are also Sferracavallo beaches, very popular with locals and tourists.
Sferracavallo, whose landscape is characterized by the alternation of sand and cliffs, is a typical seaside village with lots of fish restaurants serving local and fresh dishes at a good price.
The beach is halfway between Capo Gallo and Isola delle Femmine. During the summer it can be reached from Palermo city centre by bus shuttle.
But the wonderful backdrops are the real peculiarity of this stratch of sea. You can admire their flora and fauna of absolute beauty, and it's an ideal place for snorkeling lovers. This zone is also famous for the presence of corals in the protected sea area.
Among the most well-known beaches of the aerea are Baia del Corallo and Barcarello beach.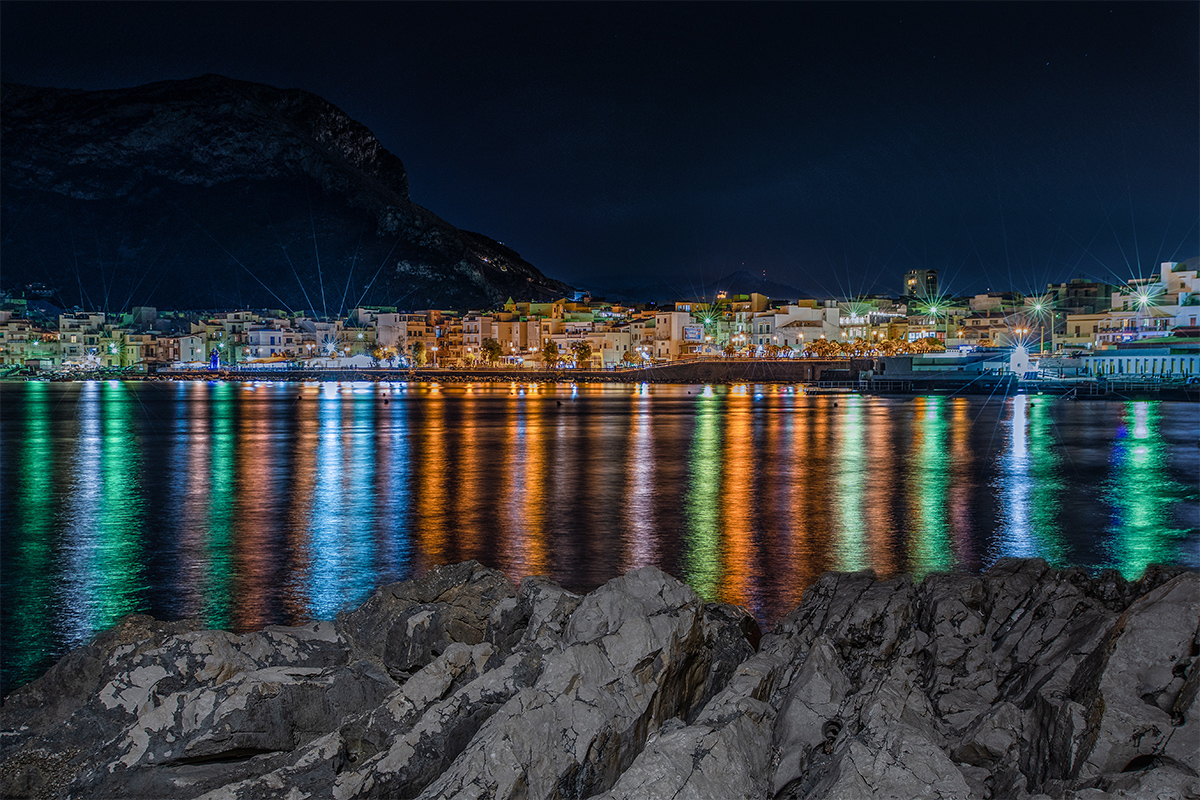 4. Arenella-Maria Vergine beach
The Arenella-Maria Vergine beach is located in the city of Palermo, in the north, and it is only 5 km from the city centre.
This place was originally a small fishing village, today is very appreciated thanks to its wonderful sea. In fact, the sandy shore is characterized by wet golden sand and turquoise crystalline waters.
Another peculiarity is that just a stone's throw from the sea you can admire a tuna fishery with all its anchors on display, while if you look behind you can see Monte Pellegrino in all its majesty.
Not far from the beach there are also two tourist marinas, where you can enjoy a happy hour in total relax or you can eat excellent typical dishes.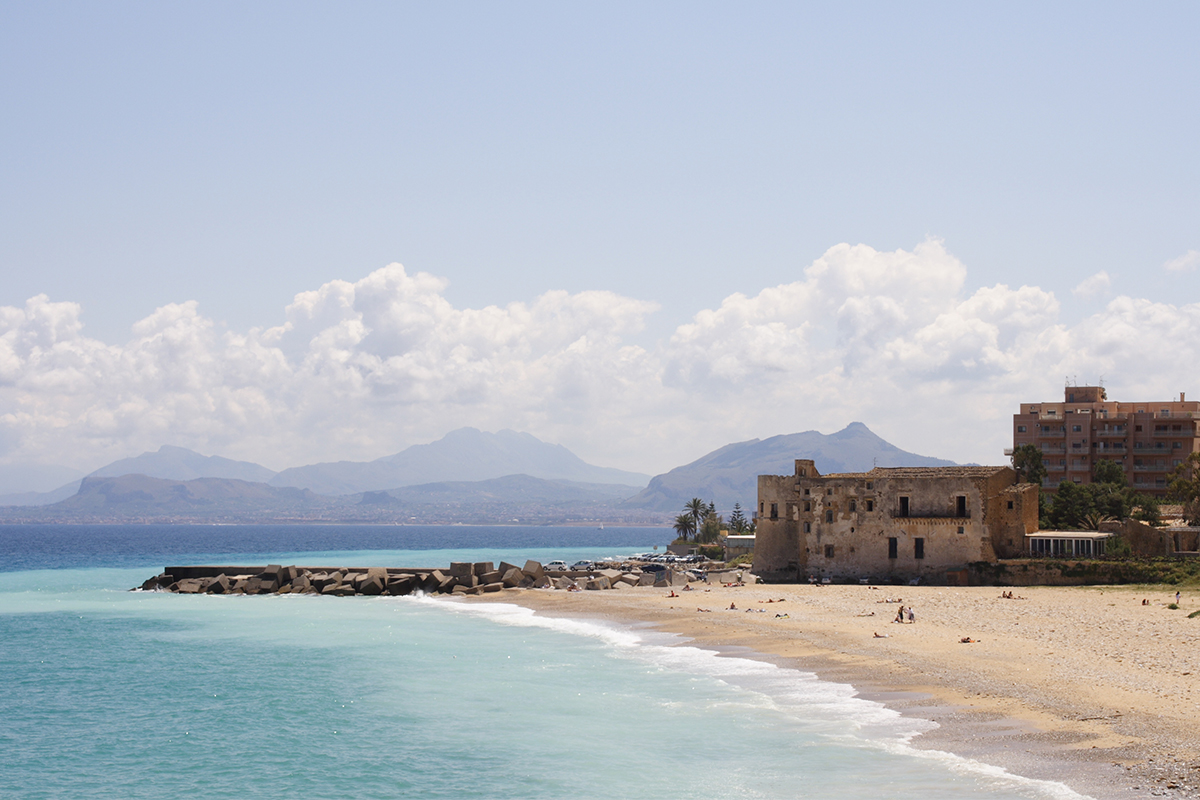 5. Isola delle Femmine
Probably you can find the most beautiful beaches of Palermo in Isola delle Femmine ("the Island of Women"), 500 meters off the palermitan coast.
This enchanting place is a islet and a nature reserve managed by the Italian League for Bird Protection, so it's a perfect destination for birdwatching and diving.
An uninhabited paradise characterized by a transparent sea, with shallow waters.
The origin of the name "Isola delle Femmine" is unknown, someone believes that it is related to the presence of a women prison in the past, others that it derives from an Arabic toponym, others from an ancient legend of shipwrecks.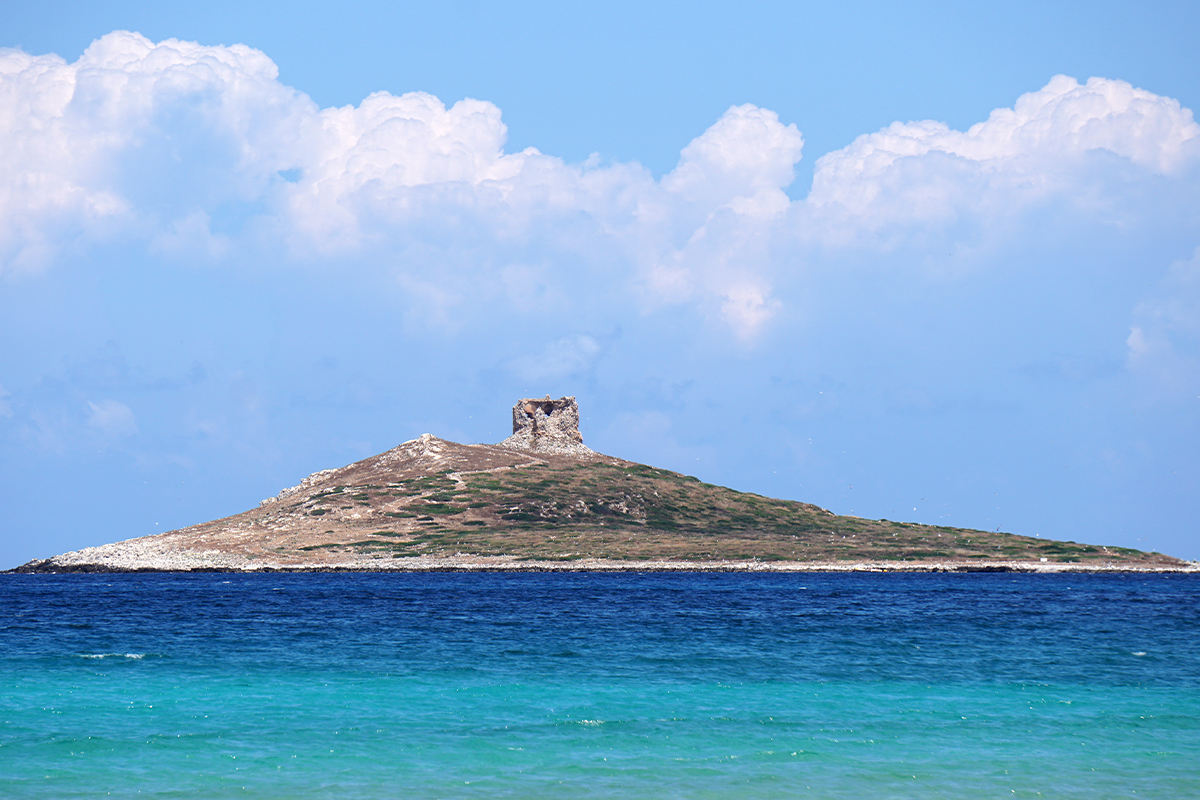 6. Capo Gallo beach
Another protected aerea, close to Isola delle Femmine, is Capo Gallo.
Rocks and crystal clear sea: these are the main characteristics of this wonderful free beach in the surroundings of Palermo.
Access to the beach is possible upon payment of a fee (1€ per person) and the location can be reached through 3 different ways:
from Mondello Tower, through a path that leads to Capo Gallo lighthouse;
from Contrada Barcarello di Sferracavallo, through a path that leads to an equipped area;
through a municipal road that starts behind Partanna Mondello.
Once you get there, you should visit Grotta dell'Olio, a grotto similar to Capri's famous Grotta Azzurra, but is only reachable by sea.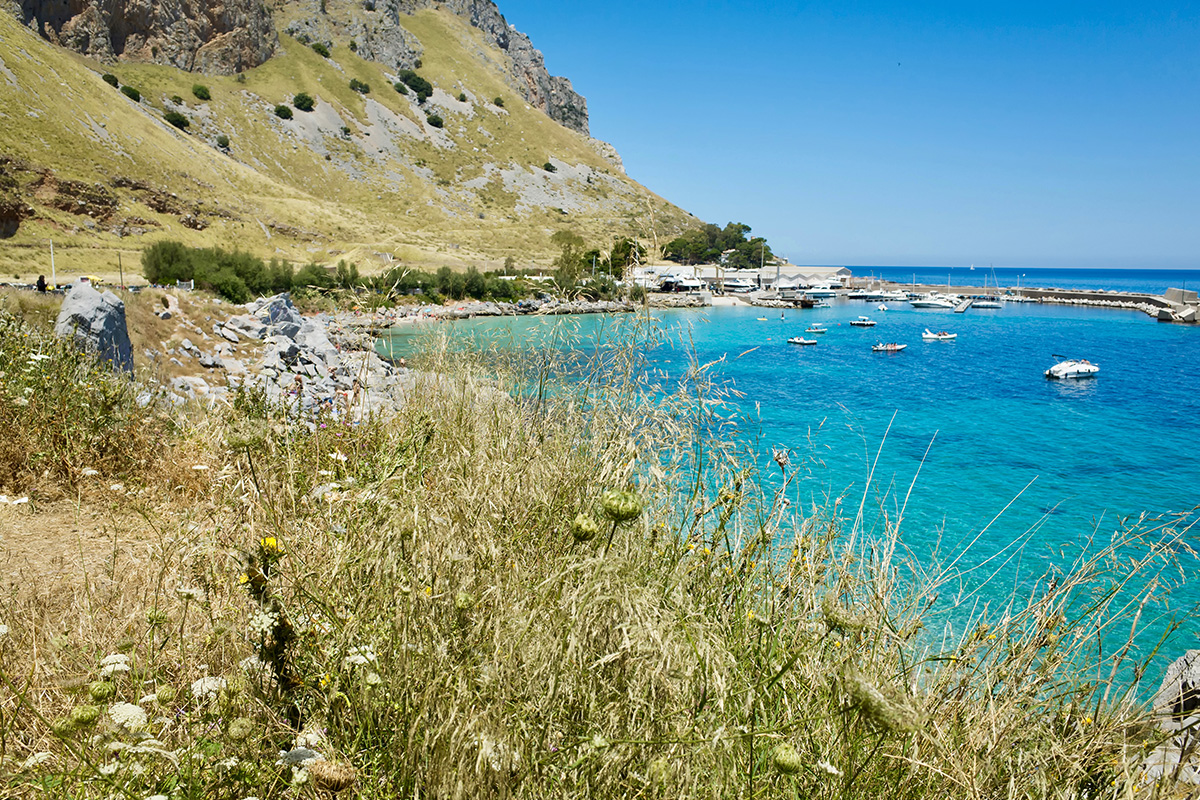 7. Santa Flavia beaches
Another place with enchanting beaches is certainly the small centre of Santa Flavia, less than 20 km from Palermo, at the foot of Catalfano mountain.
Santa Flavia has got many free beaches, among which:
Kafara (sand mixed with pebbles),
Sant'Elia (very fine sand),
Porticello (pebbles),
Spiaggia dell'Aciddara (the furthest from the city centre).
If you have a boat you can reach by sea Secca delle Formiche (ants' sandbar literally), a marine oasis full of life and colourful fish. You can't miss it!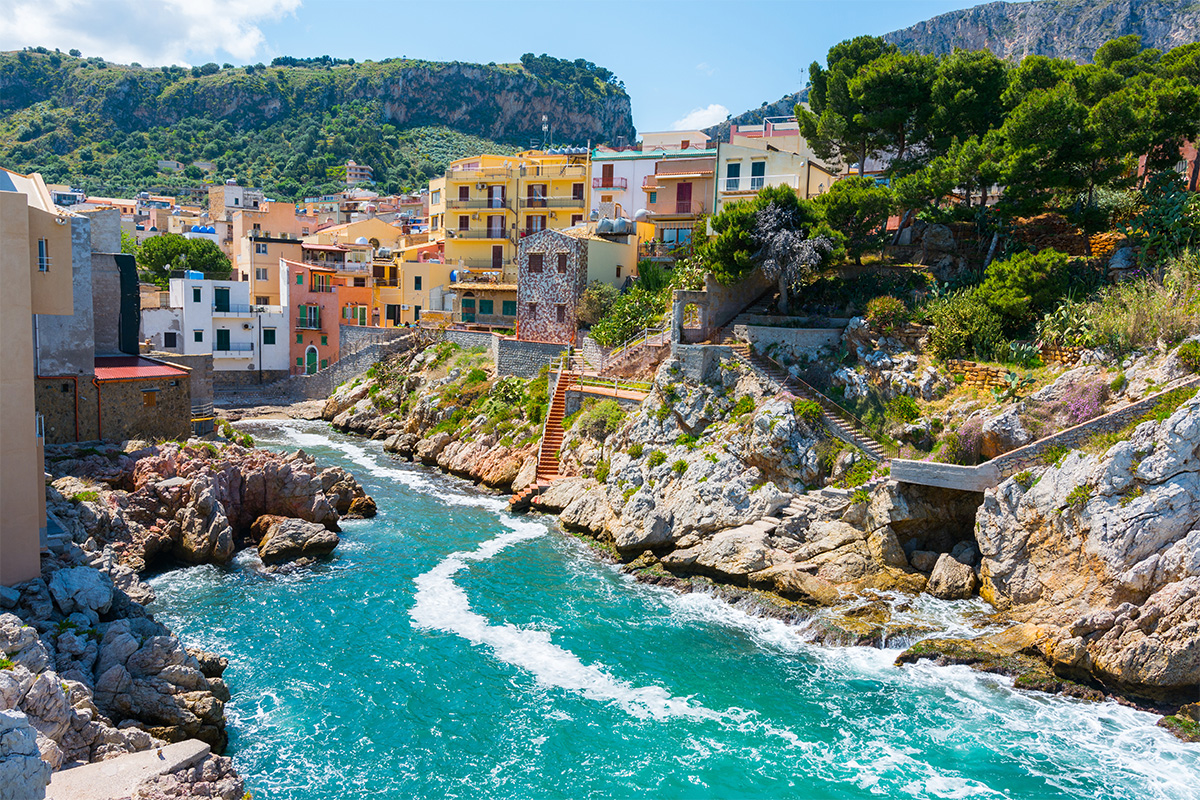 8. Capo Zafferano
In the same area of Santa Flavia, it is worth mentioning Capo Zafferano.
This nature reserve is a true oasis of peace, a promontory overlooking the Tirreno sea, completely immersed in nature.
On the top, opposite to the Capo Zafferano reserve, you can admire the famous lighthouse. It's not easy to reach on foot, you have to walk through an uphill path. But the breathtaking view upon the sea will surely be worth the effort!
In addition to the lighthouse, there is also a small free beach. The water is clear and you can see amazing rocky seabeds and wonderful small red fish. A real paradise!
The beach is accessible through steep steps starting from a little balcony. Not ideal for families with children.
9. Altavilla beaches
Among the most beautiful beaches of Palermo and surroundings is Altavilla Milicia, a holiday centre with chic beach resorts very popular with locals.
It's a magic place characterised by golden sand, blue water and lush vegetation!
A very recommended area is "Ombelico di Venere" ("Navel of Venus"). Its name derives from a rock that emerges at short distance from the coast.
Altavilla was the favourite destination for the nobles of the area in the past, and there are some evidence of this period. For example, the Norman tower which looks towards Cefalù and Capo Zafferano.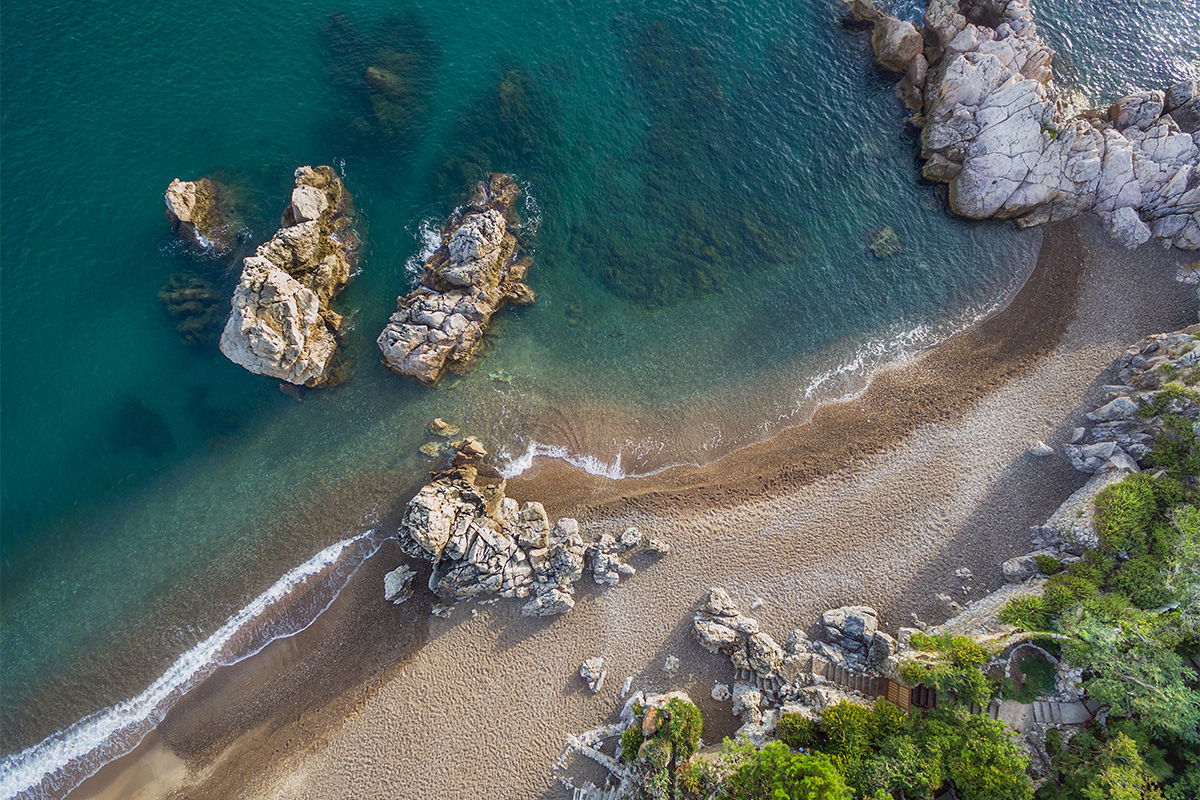 10. Cefalù beaches
Last but not least in the top 10 is the beautiful Cefalù.
The small town is aproximatly 60 km away from Palermo. Despite the distance, it is definitely worth a visit. The beautiful cathedral and its twin towers dominate the town centre. And the famous beach too, nestled between the houses, is a real jewel!

MARKET TOUR AND 4 COURSE MEAL
CALDURA BEACH
In Cefalù you can also find Caldura beach. It's a small beach behind the Rock which dominates the town .
The shore is of fine gravel and the sea is very clean, an ideal place for those who want to dive and jump off the rocks. To reach the beach, you have to walk about twenty minutes on foot from the center, in the direction opposite to Palermo and in the last stretch you will find a path with ladders.
Now you just have to enjoy the well-deserved relax!