Civitavecchia: Port and Port Company reach an agreement
Authorisation ex art. 17 between the Port System Authority and the Port Company has been signed. Press Release
Yesterday morning (13th June 2018) an important agreement bonding for the next 5 years the Port System Authority of the North-Center Tyrrhenian Sea with the Port Company of Civitavecchia was signed. Please find here the official press release.
CIVITAVECCHIA, 13th June - The President of the Port System Authority Francesco Maria Di Majo and the President of the Port Company of Civitavecchia Enrico Luciani signed this morning in the seat of the institution the authorisation ex art. 17, paragraph 2 of Law No 84/94, in response to the results of the European call for bids published by the AdSP in recent months, which concerns the supply of labor to port operations.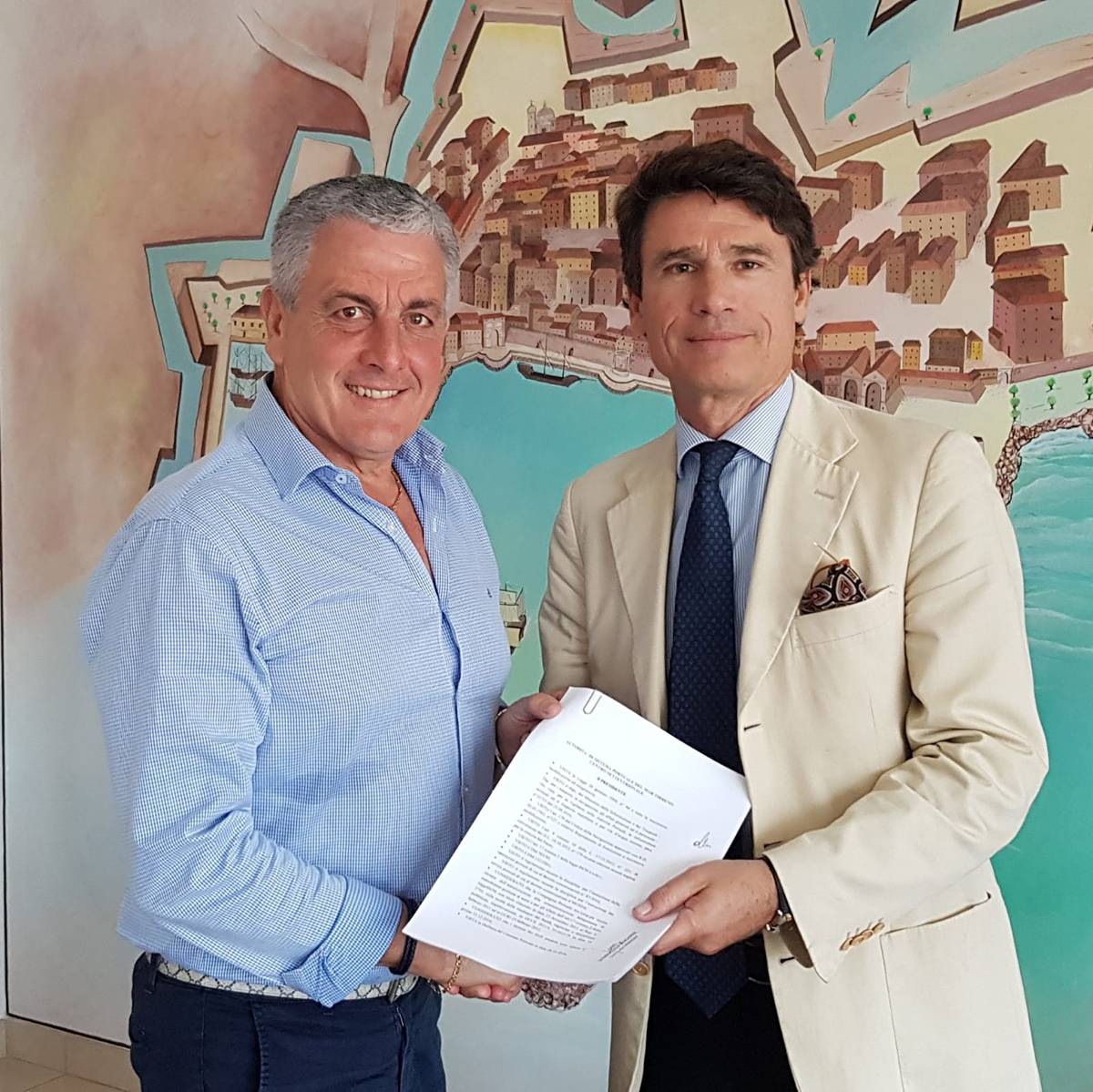 "I am proud of the fact that the port of Civitavecchia - explains Di Majo - is the first in Italy, after the establishment of the new Port System Authority, that subscribes to the Authorisation ex art.17 with the Port Company that will enable us to pursue and give continuity to the execution of the supply of labor to the port operations that are carried out in our port".
Compared to the past, there are news in the authorisation regarding the obligations for the Port Company of Civitavecchia in relation to the high quality of the services that they will suply to the port companies. The authorisation includes also an articulate discipline in terms of prevention and safety in the workplace with new and more stringent regulatory standards. In this respect it is worth noting the implementation of a specific link on the website of the Port Company of Civitavecchia where the port companies will have access to details regarding operating data and data of the suitability to the work of each employee.
The authorization will last 5 years and it will be renewable for other two.
"Today's signature it is more than a formal act to us in the Port Company of Civitavecchia, it has a far more profound meaning. This signature represents a continuum in our history. During the 121 years of the Company we havefought, we have resisted to fascism and to two World Wars and, especially, we have never been folded to any of the various attempts to sink us. Thanks to our successful model of organization and wisdom in work self-management, we have gone through all these periods and we are ready to face the criticality of a continuously changing market. Our work is not only "work". Our pool is the fundamental element of economical-social balance of the port, which has prevented in the past and still prevents uncontrolled temporary employment by port and terminal companies. With today's signature, first art.17 in the new "era" of the Port System Authorities, our journey continues aware of the future challenges but also awere of our strength." says the President of the Port Company Enrico Luciani.