Di Majo: Civitavecchia is a strategic port for Europe
During the two European Days Di Majo, president of the Port System Authority of the Center-North Thyrrenian Sea has reaffirmed the international character of the Ports of Lazio
CIVITAVECCHIA, 17th January 2017 - Francesco Maria di Majo, President of the Port System Authority of the Center-North Thyrrenian Sea was in Brussels last week for two days filled with institutional meetings at the Commission of the European Union, the Permanent Representation of Italy to the EU, the Representation of the Lazio Region and the ESPO (association that gathers all European Sea Ports).
Di Majo has reaffirmed the international disposition of the Port of Civitavecchia and that of the Port System Authority, as well as their key role in the cruise, sea highways and energy/trade sectors. He highlighted the legitimity of the network to become one of the European "core ports" in the revision of the networks of European transportation.
"In this context – declared presidente di Majo – we renew our willingness to complete infrastructure strategic constructions in the three Lazio ports, regarding both sea interventions and land connections, especially train connections, with the finantial help of the Connecting Europe Facility (CEF), of the European Fund for Strategic Investments (EFSI, the so-called Juncker plan) and of the European Investment Bank, where also a meeting took place to evaluate the activation of new lines of financing".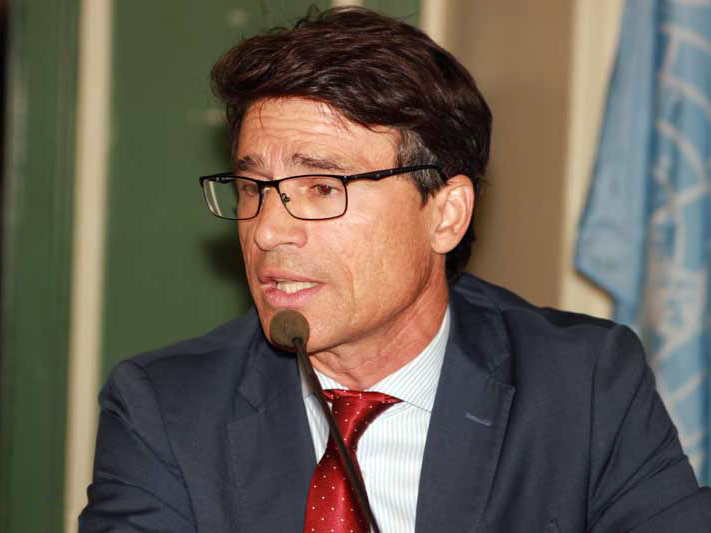 In this respect, President of Molo Vespucci started working to eliminate some procedure obstacles (related to a solved infraction procedure, promoted by the European Comission in 2013) that is today still preventing the Port System Authority from obtaining financing from the EIB for the above metioned infrastructure strategic port constructions, which has already been approved by the CIPE.
Di Majo, in the occasion of the inauguration of the Sea Service Center in Brussels last 12th January, met some Italian MEPs and deputies present at the event, as well as with Ambassador Giovanni Pugliese, Joint Permament Representative at the Coreper (Committee of Permanent Representatives at the EU Council), with whom he shared the Growth European Strategy of the Lazio port network.
The mission in Brussels was also a time to meet Daniela Rosca, Head of the "Ports and internat navigation" unit at DG MOVE of the European Commission and Isabelle Ryckbost, General Secretary of Espo (European Sea Ports Association).
The talk was focused on a mutual collaboration during 2017, which will be DG MOVE "maritime year" with many important events regarding the European maritime outlook.
They defined, thanks to this meeting with ESPO, the organization of the international event "Intermodal and logistics Committee", that will be held on 27th and 28th April in the Port System Authority premises in Civitavecchia, with the participation of delegates of all the main European sea ports.