Sardinia: 10 beaches near Santa Teresa di Gallura
North Sardinia: most beautiful beaches and inlets to visit in Santa Teresa di Gallura and surroundings
The region of Gallura extends north to Sardinia along a stretch of jagged coast, characterised by long and narrow inlets, granite rocks and islands like the Maddalena Archipelago.
While the most famous and world-renowned Sardinian coast, is East (province of Arzachena), we find West, around Santa Teresa di Gallura and Capo Testa some wonderful beaches, as good as any of the most well-known beaches of the island.
In this article we present 10 among the most beautiful beaches of Gallura and surroundings.
1. La Liscia Beach (Porto Liscia)
Porto Liscia is the first beach you'll find leaving the area of Palau and going north-west towards the coast of Santa Teresa di Gallura.
This sandy shore is characterized by a beautiful golden granitic sand and it is about 2-kilometres long, starting from a cliff dominated by Mediterranean maquis until the mouth of the river Liscia.
The sea, instead, is distinguished by a shallow water with crystal clear waters of iridescent shades between the emerald green and the light blue. On the beach, finally, it is possible to hire sunbeds, beach umbrellas and take a break in one of the snack bars.
2. La Licciola Beach
A few more kilometers to the west, in the locality of Valle dell'Erica, is the beautiful beach of La Licciola.
The beach is characterised by a clear sand with medium grain and some rocks that make it even more impressive. The crystalline sea has a shallow water and colors that go from green to deep blue, as one moves away from the shore.
From here you can also enjoy a breathtaking view that sweeps from the Colombaia cliffs until the Spargi island which can be glimpsed at the horizon in all its beauty.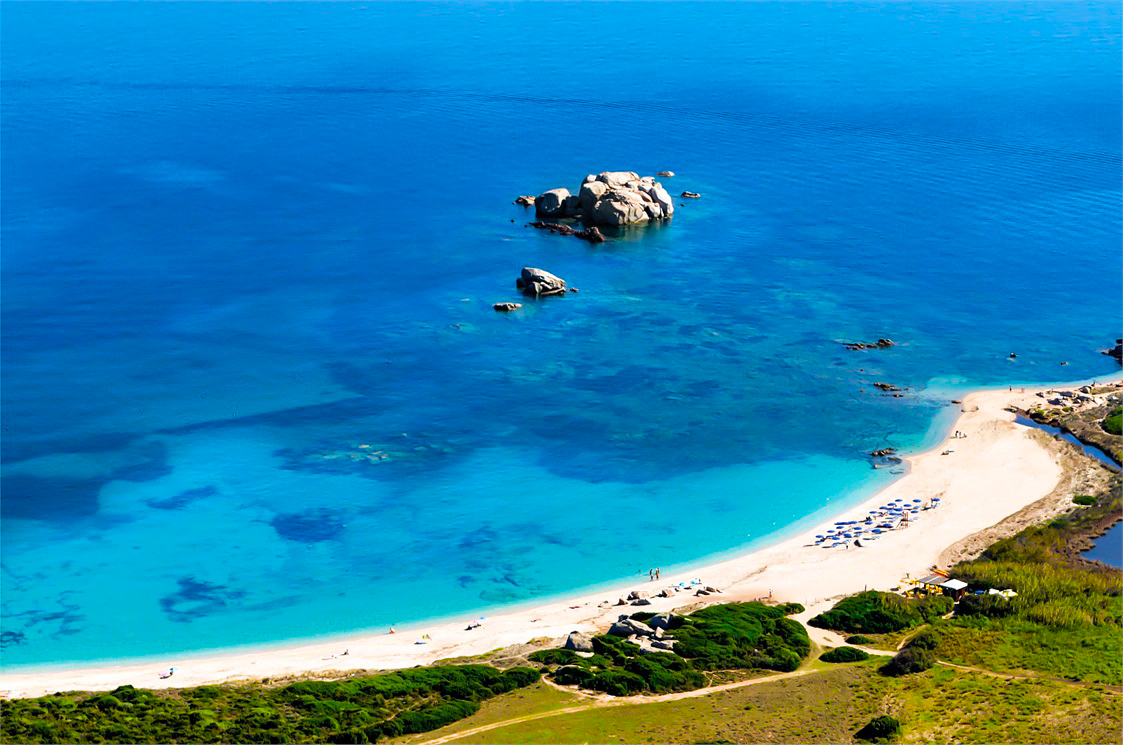 3. Cala Sambuco Beach
Cala Sambuco is a small beach in a half-moon shape, characterized by clear sand and a crystalline sea whose colour varies from green to light blue to dark blue. The seabed is characterized by pebbles and rocky outcrops coming out from the water. All around, the Mediterranean maquis colors the landscape with an intense green.
Quiet and remoted, this free beach has every kind of services and is particularly appreciated by the lovers of snorkeling.
To get there from Santa Teresa di Gallura you should proceed toward the East, following the indications for Marazzino and turn left following the signs for the restaurant La Diana, proceed straight ahead, pass the intersection and turn left and then right on a dirt road called Cala Sambuco Road.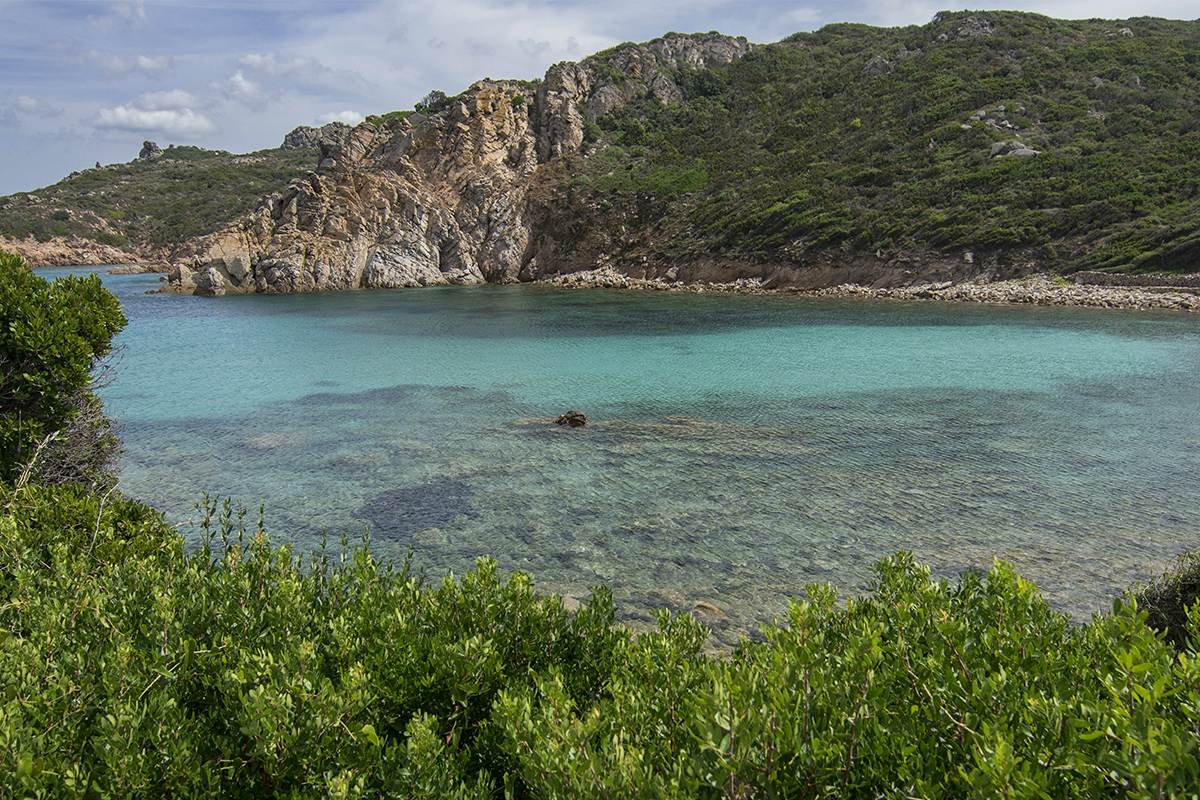 4. La Marmorata Beach
Marmorata Beach, with its low seabed of clear sand and the splendid sea of green and turquoise waters is surely among the most beautiful in Northern Sardinia.
To complete the magnificent panorama, there is the Marmorata islet reachable swimming from the coast and where you can visit the remains of an ancient Roman quarry.
The beach is equipped with every kind of service: wide parking space, bars, restaurants, possibility to rent beach umbrellas, beach chairs and pedalos.
It is also possible to practice snorkeling, windsurfing and other water sports, while lovers of trekking can experience the numerous paths that lead in the enchanting bays nearby.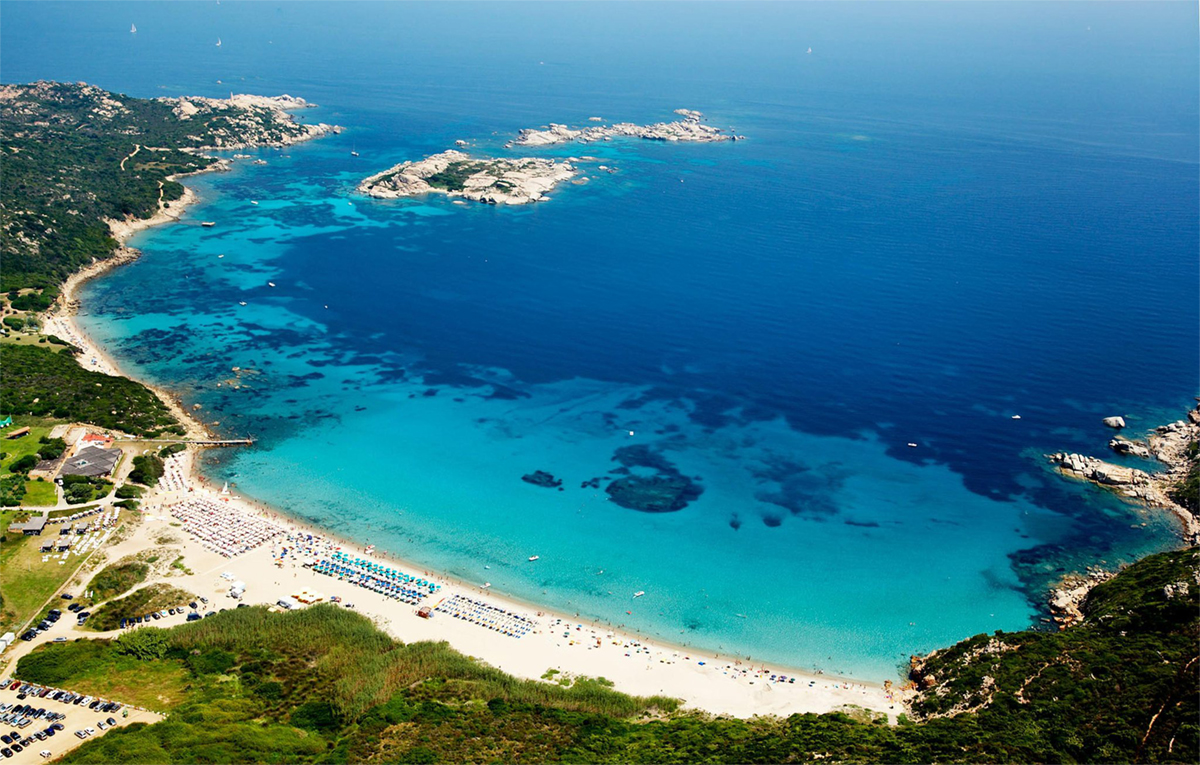 5. Rena Bianca Beach
Just a few steps from the historic center of Santa Teresa di Gallura, the Rena Bianca beach is one of the most famous in Sardinia.
The beach takes its name from the fine white sand that together with the pink coral fragments composes the sand strand, creating a really unique chromatism, embellished by the blue of the sea and the green of the Mediterranean scrub that surrounds it.
It is no coincidence that since 1987 the Rena Bianca beach has been awarded with Europe Blue Flag.
Equipped with every kind of services, the beach is very easy to reach from the center, also for this reason it is almost always very crowded, especially during the months of high season as July and August.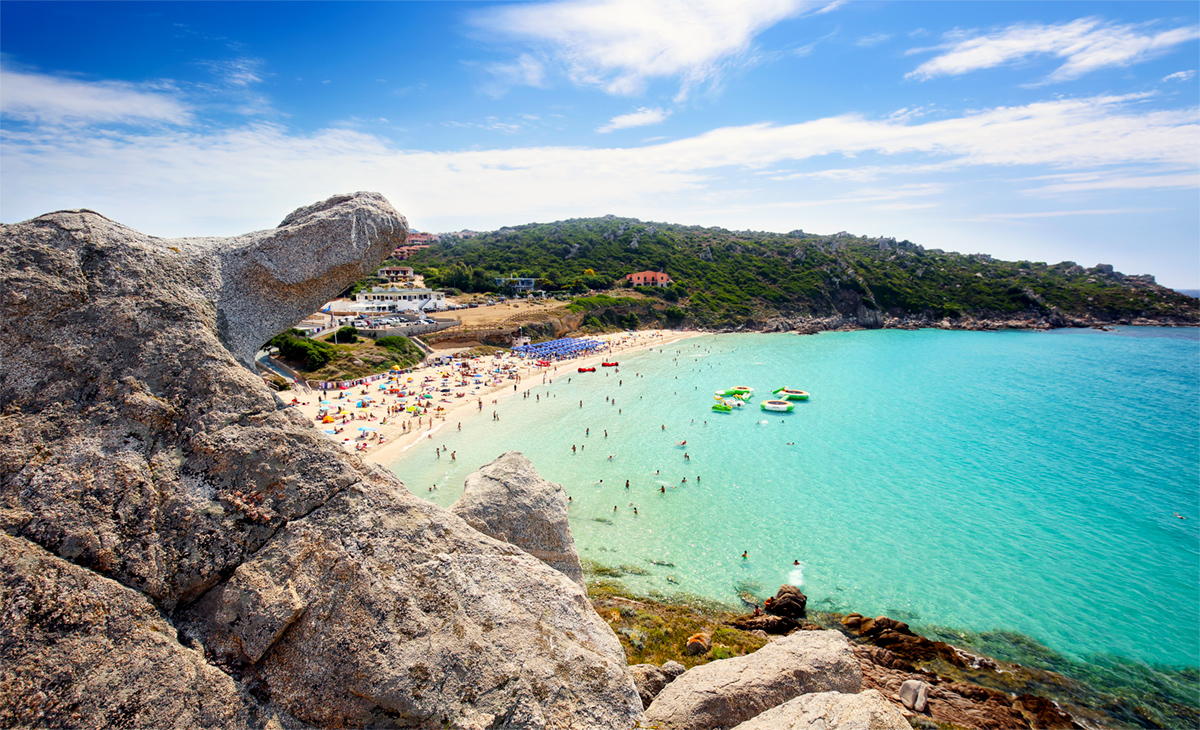 6. Beach of the Two Seas (Rena di Levante and Rena di Ponente)
From Santa Teresa di Gallura going along Via Capo Testa, one reaches the isthmus at whose sides are the two beaches of Rena di Levante (north) and Rena di Ponente (south).
Rena di Levante is a long stretch of white sand, surrounded by rocky coves and Mediterranean maquis and for its crystal clear waters has earned many times the Blue Flag. Further on is a second stretch of coast known as the beach of Zia Culumba (Bay of Santa Reparata), which houses some impressive remains of Roman age columns, visible even underwater.
To the south, Rena di Ponente is a beautiful beach of soft golden sand characterized by a sandy shore of medium size surrounded by a wild and solitary nature, in particular at the foot of the promontory of Capo Caccia, bathed by a beautiful crystal clear and green sea. In the vicinity there are available different services, including a bar, restaurants, hotels and shops.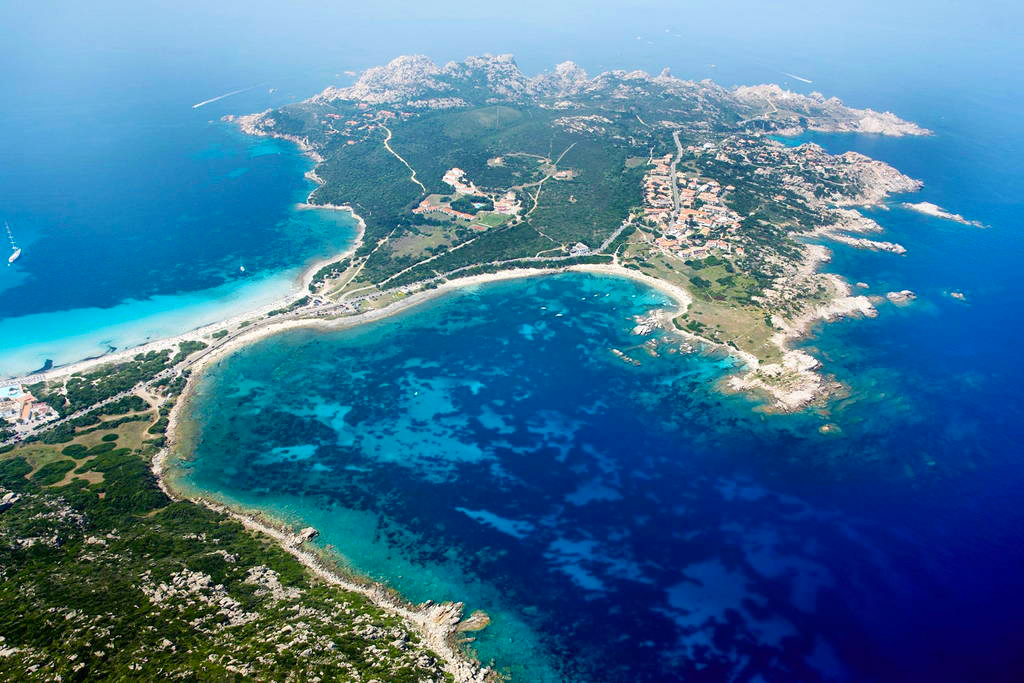 7. Cala Spinosa Beach (Capo Testa)
Cala Spinosa is a true hidden paradise, ideal for those looking to relax away from the hustle and bustle of beach resorts.
To reach it you will have to follow the indications for the beacon of Capo Testa and walk along a steep path, but we assure you that your efforts will be amply rewarded. The sand strand has a clear sandy bottom alternating with impressive granite rocks.
Finally, the beautiful seabed, with varied and enchanting scenarios, will make all divers and snorkelers happy.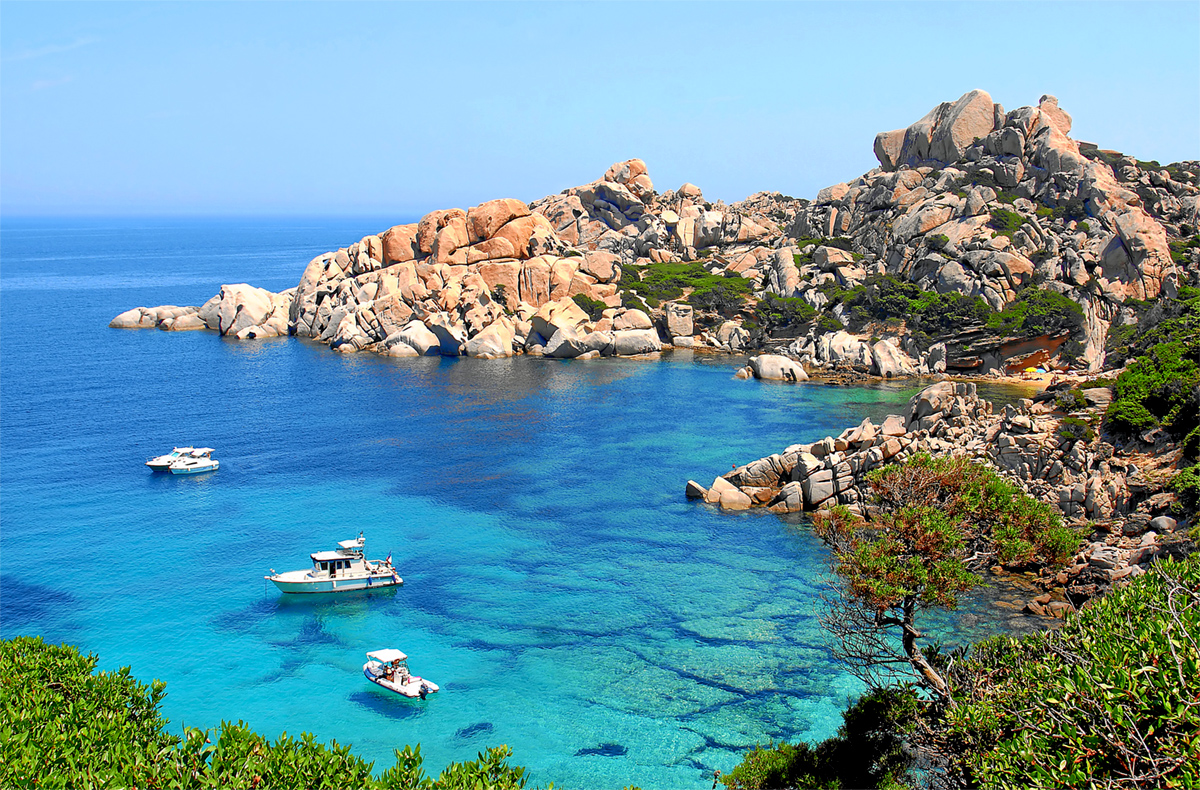 8. Cala Grande Beach (Moon Valley)
The beach of Cala Grande is reached through a suggestive itinerary in the Moon Valley, so called because of the giant white granite boulder, shaped by the millenary erosion of the wind. The highest reaches 128 meters above the sea level and it is known as The Skull.
A fantastic scenario that surrounds the numerous coves and luxuriant Mediterranean vegetation where it is still possible to find a hippy community that since the 1960s has been established in this magical place, immersed in the beauty of nature and away from the hustle and bustle of everyday life.
Still today it is possible to meet here travellers from all over the world, artists, musicians and people who reach the valley in search of peace and serenity with an adventure spirit. Unmissable!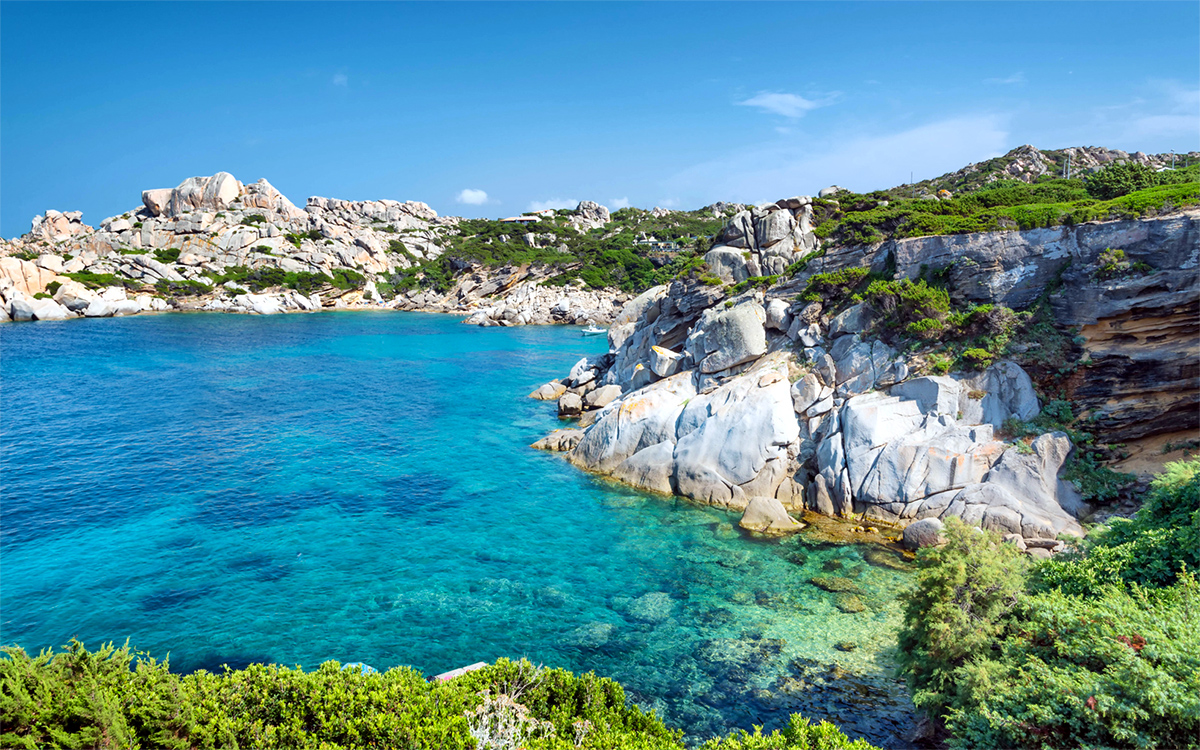 9. La Liccia Beach
La Liccia is a beach of fine white sand that overlooks a crystalline sea at about 5 km from Santa Teresa di Gallura.
Not very crowded and with its wide open spaces, it is the ideal place to relax!
The beach and its shallow waters are particularly suitable for bathing and children to play safely while its transparent crystalline waters and are particularly suitable for underwater excursions.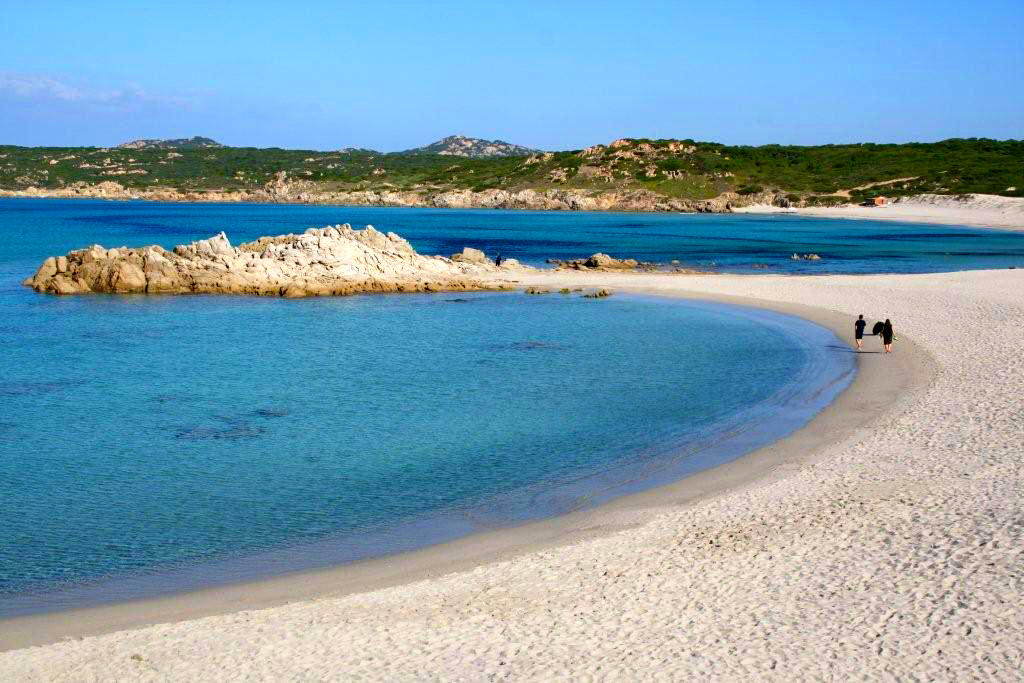 10. Rena Majori Beach
Rena Majori is located in the town of Aglientu at about 7 km from Santa Teresa di Gallura. The beach, with very clear and fine sand is surrounded by cliffs and granite rocks overlooking a beautiful turquoise sea.
Crossed by two rivers (Rio Cantaru and Rio Ciuchesa) the extended strand of Rena Majori, is always quiet and repaired as surrounded by dunes covered with vegetation and rocks. Behind the presence of a pinewood guarantees a pleasant and shade on hot summer days.
Among the services offered, there's a wide parking space and a camp site, the possibility to rent beach umbrellas, beach chairs and pedalos. Its seabed is extremely varied and rich of fish makes it a destination particularly suitable for all lovers of diving.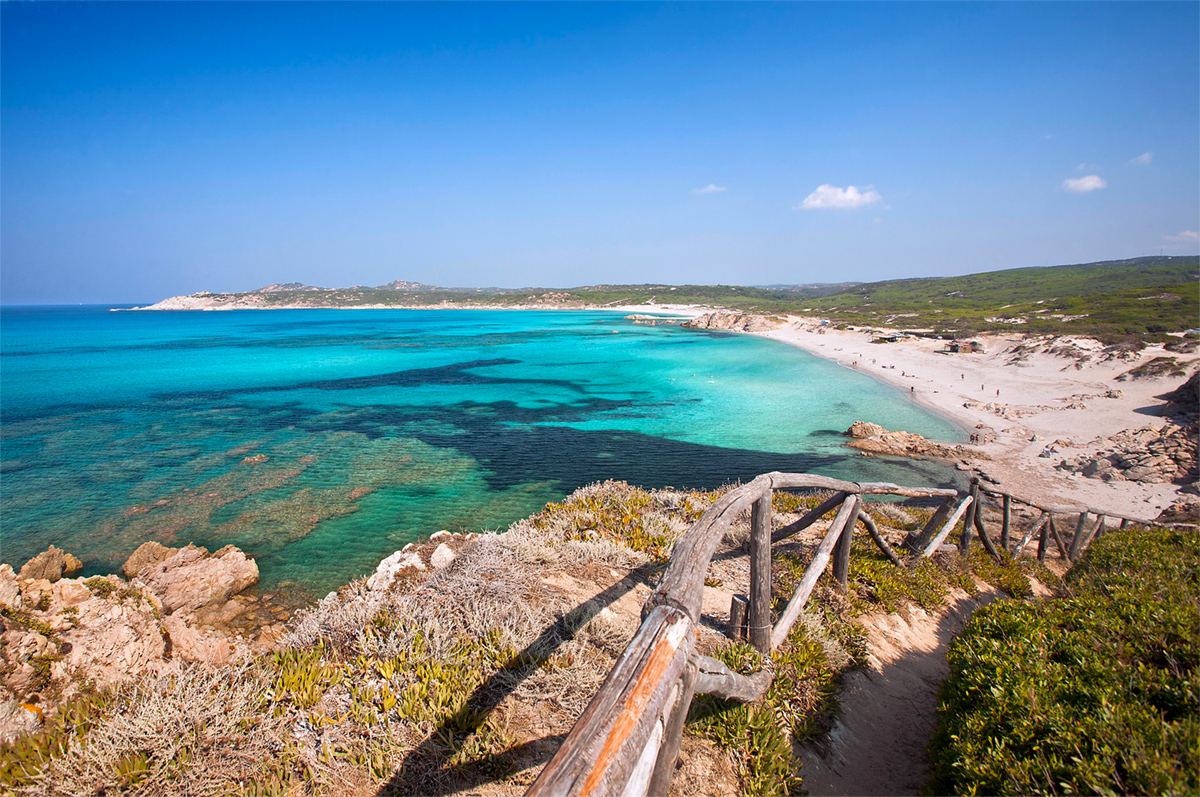 Here we are at the end of this top 10 of the most beautiful beaches to visit in Santa Teresa di Gallura and surroundings, aware of how hard it is to create a "rank" of Sardinian beaches.
Have we forgotten something? We wait for your comments about this article: tell us what is the beach of your dreams that should be included in this top 10.
Enjoy the sea and your holidays!