Civitavecchia Express: non-stop train for cruise passengers
Find out all about the Civitavecchia Express, the direct non-stop train Civitavecchia-Rome-Civitavecchia for cruise passengers: timetables, prices and much more.
2023 UPDATE!
The Civitavecchia Express is the direct train for cruise passengers connecting the Port of Civitavecchia with Rome.
Check all the details about the train service for 2023.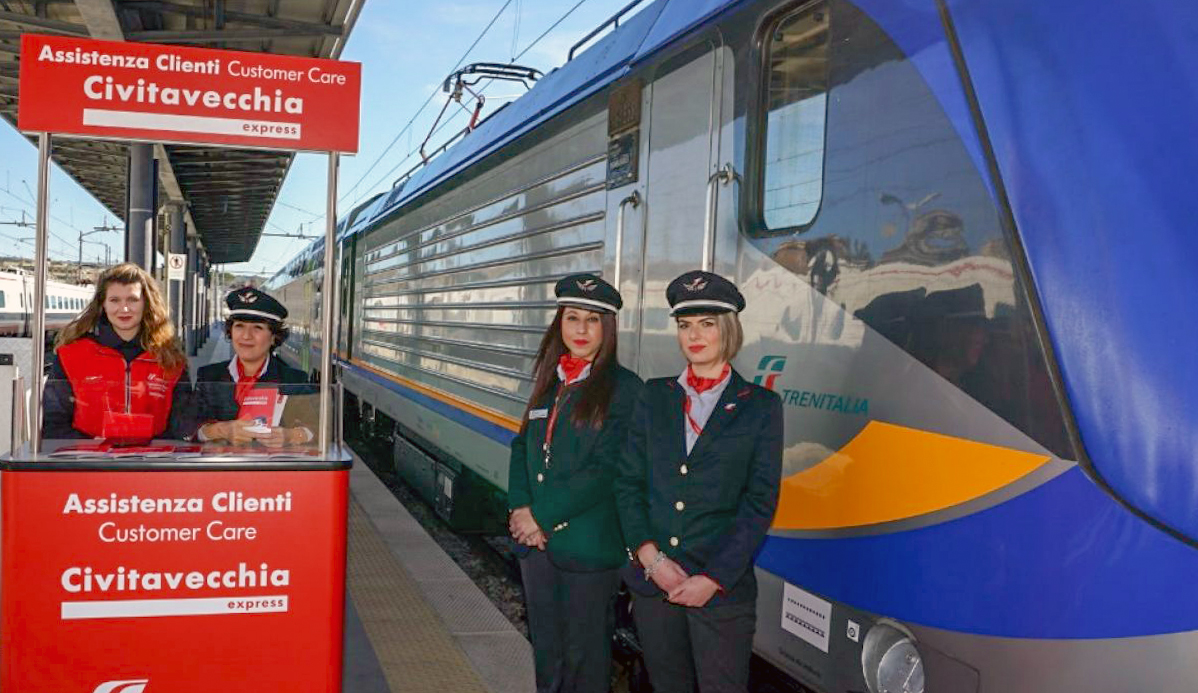 Civitavecchia Express 2023: travel information
The Civitavecchia Express will run until November 1, 2023 with two daily trains:
the first train departs from Civitavecchia at 09.07 am and arrives in Roma Ostiense at 10.10 am;
the second train departs from Roma Ostiense at 4.30 pm and arrives in the harbor city at 5.20.
In both cases, the train only makes one intermediate stop at Roma San Pietro station.
The train's ticket guarantees a seat: once the 718 seats available for each line have been reached, ticket sales will be suspended.
This service meets the needs of cruise passengers who want to visit the capital during the day, with vacation schedules that consider the arrival and departure times of the cruise ships.
Civitavecchia Express: ticket prices
One way: €10
Return: €15
Kids aged 0-4: free
Kids up to 12: free when travelling with an adult
There is no additional cost for big luggage.
Important: The ticket does not include travel on Rome's metro, buses, trolleybuses and tramways.
Civitavecchia Express: where to buy your tickets
You can buy the tickets at all Trenitalia channels.
Civitavecchia Express: How to buy your tickets
Watch the video below to find out how to buy the Civitavecchia Express ticket.