Port of Civitavecchia: Inauguration of the New RCT Cruise Terminal
On the 18th May 2018 will be inaugurated the "Amerigo Vespucci", new Cruise Terminal at the Port of Civitavecchia: look at the pictures of the project
18th May 2018 - Port of Civitavecchia
On the 18th May 2018 (at 5.30 pm), the new Cruise Terminal managed by RCT (Roma Cruise Terminal) will be finally inaugurated at pier 12 bis of the port of Civitavecchia. The Cruise will be named "Amerigo Vespucci".
This new structure, result of a €20 milion investment, covers an area of about 10,000 sqm designed to move a flow of 4,500 passengers and 9,000 luggages. The construction of another smaller terminal is scheduled and it will replace the current terminal placed at pier 12 "Bramante".
The sod-turning cerimony that took place on the 24th of November of 2016 counted with the interventions of former Extraordinary Commissioner of the Port Authorities Ilarione Dell'Anna and Minister for Infrastructure and Transport Graziano Delrio, who inaugurated the first day of construction with the traditional groundbreaking.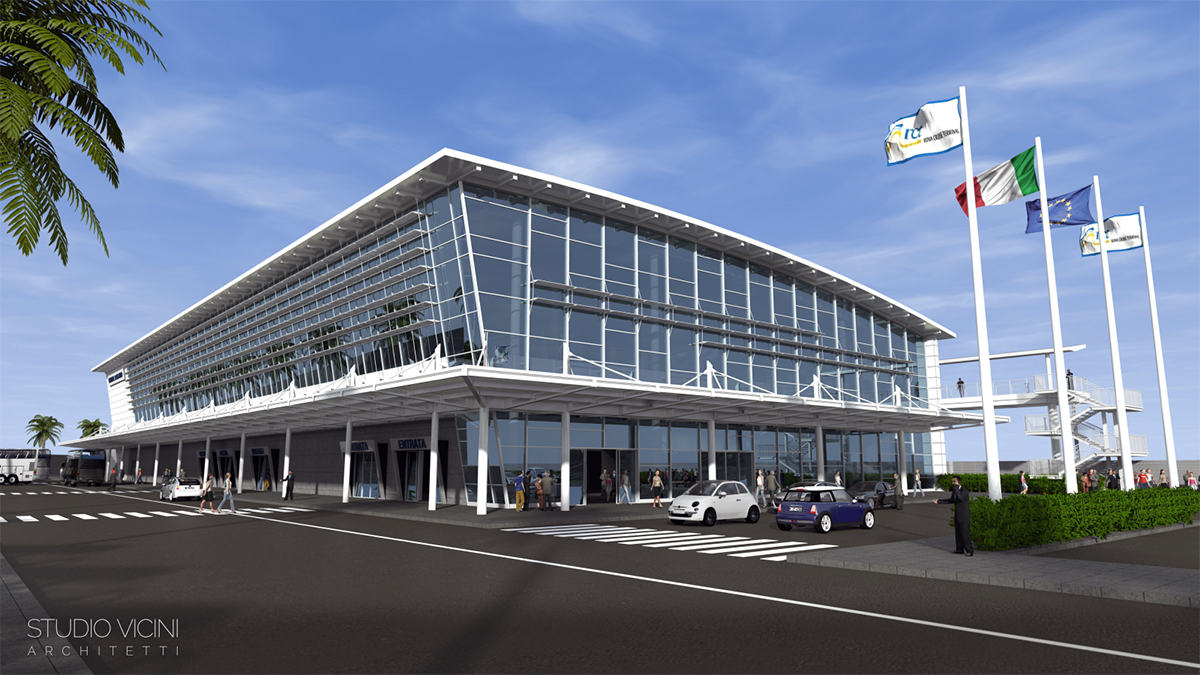 New Cruise Terminal: the project
The new cruise terminal of Roma Cruise Terminal (RCT) will cost 20 million euro and it will be one of the biggest in Europe!
The project includes a 10,000 square-meter structure divided as follows:
At the ground floor will be security check of luggage and passengers, as well as luggage store room.
At the first floor will be 60 check-in stations, a VIP room with check-in stations, a bar, a restaurant and a waiting room with many seats.
Customer care offices will be on the ground floor. A finger and a 200 meter gangway will make passenger embarkation and disembarkation easier. The gangway will help separate and keep passengers safe from the traffic at the pier.
The terminal, designed by Studio Vicini di Genova, wants to make optimise transit operations and turn-around in the Port of Civitavecchia.
To meet passengers' real needs, the main cruise companies have been involved and asked to present their suggestions and proposals for this project.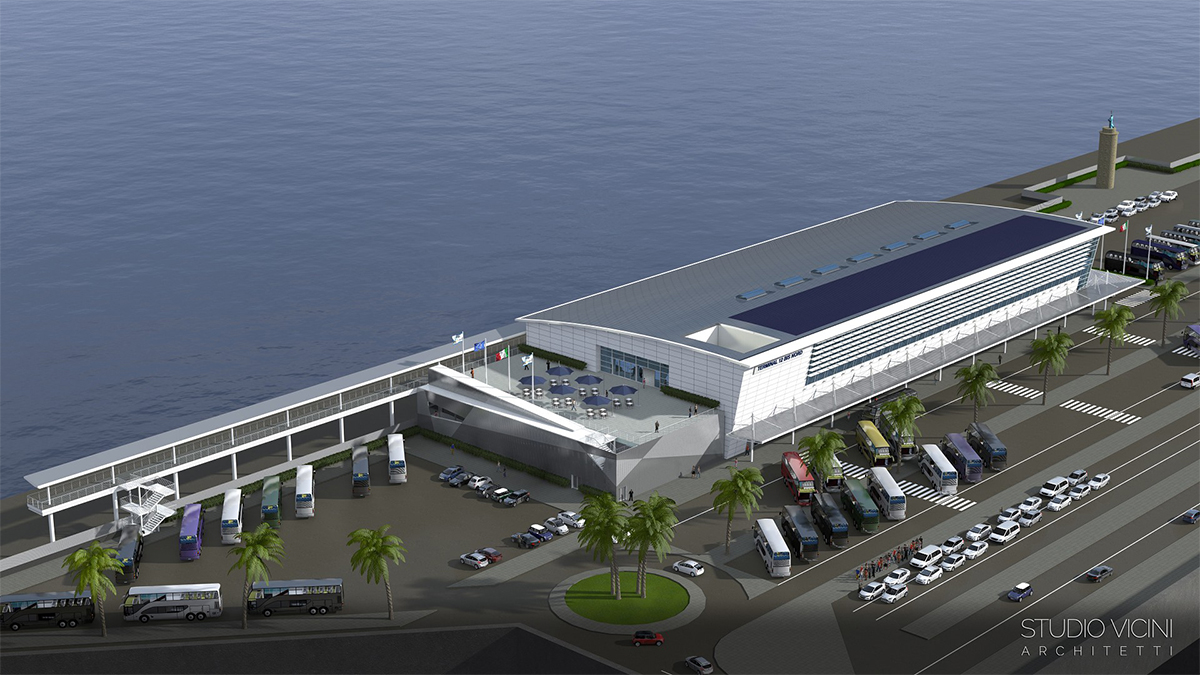 "We can't wait to turn the first sod of the new cruise terminal, which will help to consolidate Civitavecchia, port of Rome, as a main player at the forefront of the cruise industry".

John Portelli, general director of RCT