Travelling by Ferry: 5 useful travel tips
A useful guide to travel by ferry from the Port of Civitavecchia: check-in, boarding and disembarkation procedures with Tirrenia, Grimaldi, GNV y more useful tips
From the Port of Civitavecchia, you can travel to the most besutiful destinations in Sardinia, including Olbia, Cagliari and Arbatax, and also to Sicily, Spain and Tunis.
Every year, millions of passengers travel from the port of Rome, especially during the summer season, to enjoy a well-deserved vacation or for a business trip.
But, before you travel, in order to avoid unexpected surprises, it is better to be well-prepared and make a perfect experience out of your trip.
Here are 5 useful tips, especially if this is your first time travelling by ferry.

FERRIES PORT OF CIVITAVECCHIA: DESTINATIONS 2019
1. Check your ID and carry it with you
It might sound taken for granted, but it isn't: the first thing you need to do is to check the expire date of your ID and, obviously, don't forget it at home!
Also, to make it clear: your health insurance card is NOT an ID nor your supermarket club card! Is it clear?
To travel within Italy, valid identifications are your ID, passport or driving licence, but also a boating licence, pension card, gun licence or other identification cards with your photography and a stamp by a State administration.
To travel abroad only the passport and ID are valid documents.
Children must have their own ID and a permission to travel abroad. Also, if they are not travelling with their parents, children must have a declaration of temporary guardianship released by the police indicating the name of the person (or up to two people), institution or travel company the children are entrusted to.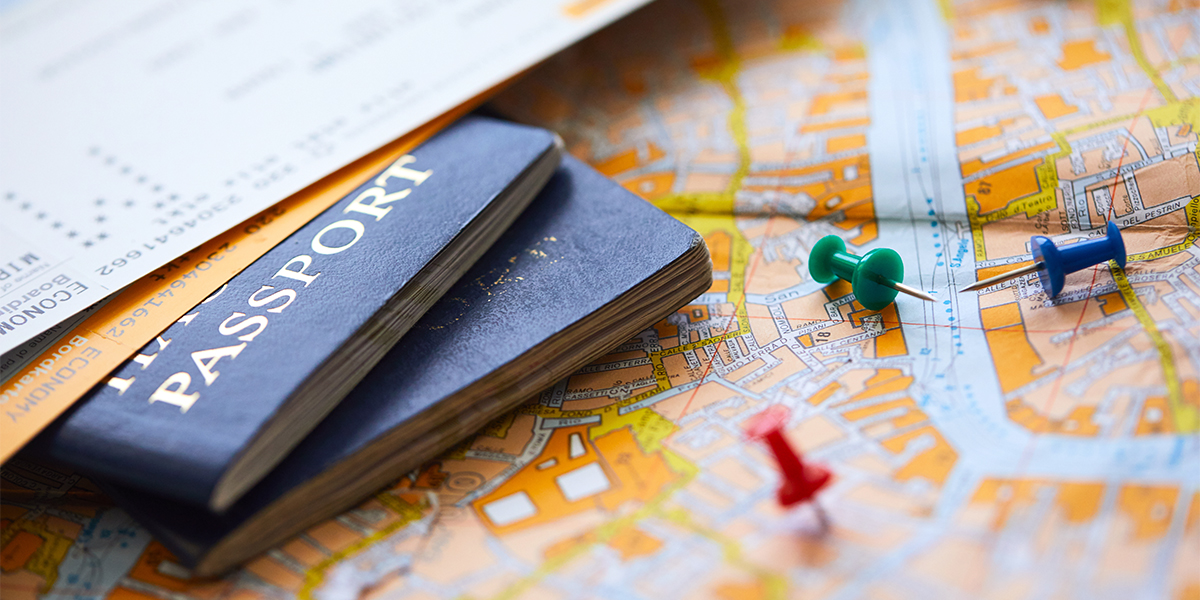 2. Check-In and Boarding Procedures
Once you have checked your ID and packeg your luggage, you are ready to board!
Whichever the company you are travelling with is, in the pre-boarding platforms of the Port of Civitavecchia you will always find our qualified staff to help you and guide you to your ship.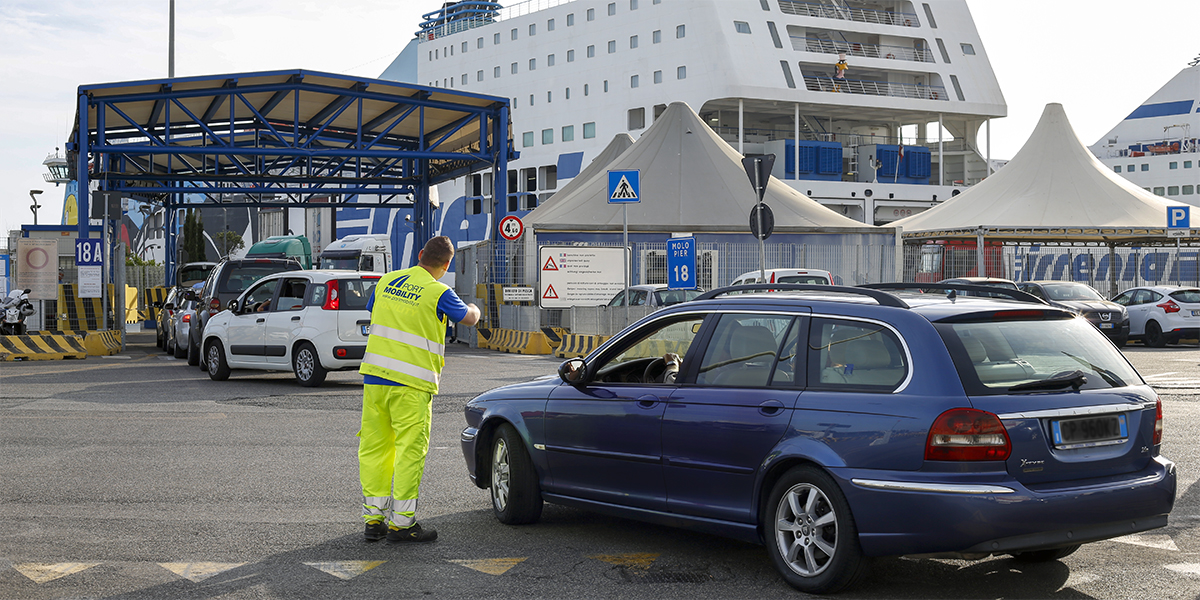 Tirrenia and Moby (CIN):
Tirrenia recommends their passengers be at the boarding gate 30 minutes in advance for those traveling without a vehicle and 90 minutes for those who must embark their car/motorbike.
Tickets received via e-mail when booking online are a valid travel document. Simply print the ticket and show it at the boarding to the check-in operators that will scan it.
Passengers travelling to Sardinia or Sicily, don't need a printed ticket need: simply show the digital version (received via email in PDF) directly from your device (tablet or smartphone) to the staff.
Passengers travelling with Moby ships also will receive their e-ticket via email in PDF or sms and will show it to the staff for the check-in.
Obviously, is you have booked through and agency or don't have a digital version of your ticket, you will have to go to the ticket office you get your boarding pass valid for the check-in.
Grimaldi:
Grimaldi recommends their passengers be at the boarding gate 2 hours before departure. Passengers travelling to Tunis are asked to be at the boarding gate 3 hours before departure and can check in up to 1 hour before departure.
For passengers travelling from or to Porto Torres and Barcelona boarding will end 30 minutes before departure. Passengers arriving after the indicated time will lose thir right to bard, even if they have a reservation. In high season, you need to consider possible queues.
With Grimaldi, tickets received via mail or attached to the reservation confirmation message are NOT valid for boarding; to board, you need yo have a boarding card released by our staff at the Grimaldi ticket office inside the ADM Terminal (Autostrade del Mare).
Finally, only passengers travelling from or to Sardinia may use the fast check-in, showing their ticket to the staff directly under the boat.
GNV (Grandi Navi Veloci):
GNV recommends their passengers be at the boarding gate 1 hour in advance for those traveling without a vehicle and 2 hours for those who must embark their car/motorbike.
All passengers with or without car must check in at the ticket office in the ADM Terminal (Autostrade del Mare), where they will be handed a baording card and assigned a seat or cabin. Boarding card is essential to go on board and must be kept until disembarkation.
3. Tips to baord your car
If you need to board your car, there are some aspects to be taken into consideration: firstly, we advise you to check the dimensions of the vehicle. Some companies allow you to do so through an online software, indicating the brand and model of your car so as to know the exact dimensions and the according fare.
If you have a car powered by LPG you will need to indicate so to the company, because usually these cars are destined to a specific zone in the garage and you may also be required to board with the LPG tank is empty.
In addition, if this is the first time you board your car on a ferry, you should know that if you enter first, you will be the last to disembark at destination and the other way round: therefore, calculate the time more suitable to your needs!
Finally, once you park your car, you will be given a voucher which indicates the bridge-garage, so you will find your car easily at the time of landing.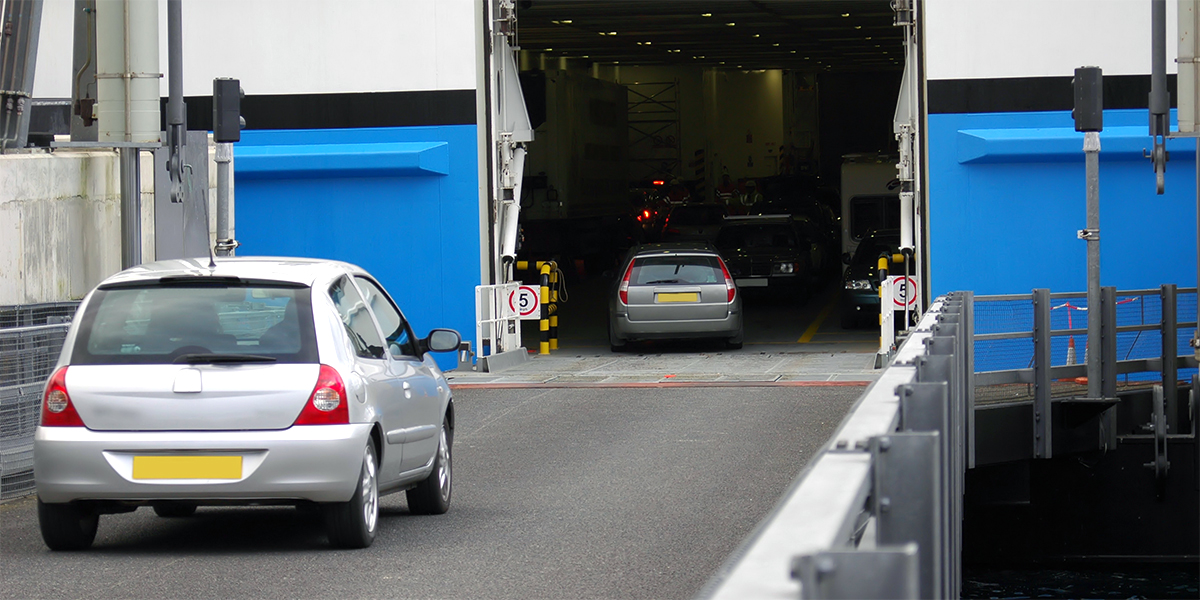 4. Bring on board the absolute minimum
After parking your car in the garage, during the journey you will not be allowed to go back and take anything you might have forgotten, so bring on board everything you need for the trip.
Usually, you are allowed to bring only a small bag, so take the absolute minimum, like changing clothes, money or credit cards. Also, bring special attention to:
Medicines: medicines are not sold on board, so bring with you any drugs you need, especially if you get sick or are on a treatment;
For children: if you travel with children, remember to bring everything you need like diapers and baby bottles. You won't find them on board.
Telephones and chargers: if you forget your phone in your car, you will not be able to take it until disembarkation. On board many ferries you will find power stations to charge your phone during the journey.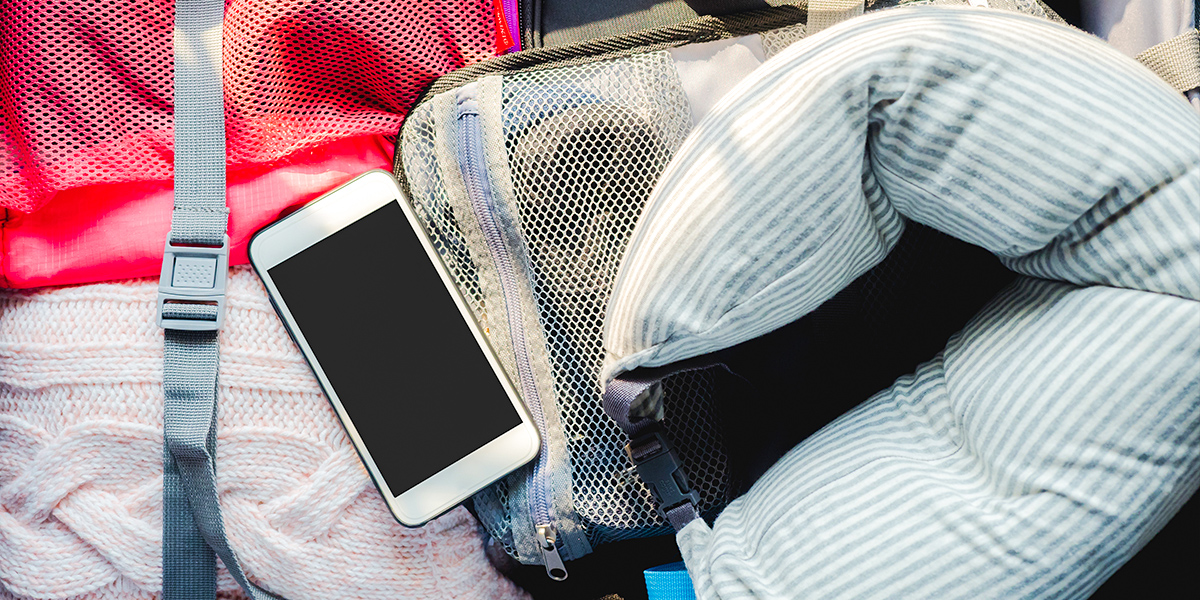 5. Disembarkation Procedures: pax-out
At the disembarketion, you will be asked to follow some simple rules, needed to guarantee the best efficiency and safety.
Remember that ferries are a line service, so the staff on board, in addition to guaranteeing a safe disembarkation, need to prepare the ship for the passengers that are about to board.
So, you will be asked to leave your cabin 1 or 1.5 hours before disembarkation.
We recommend to follow this rule, in order to avoid any problems. Bear in mind that there is a lot of chaos when many people leave their cabins at the same time to go and find a seat in the common areas of the ship.
In order to avoid unexpected events, stay ahead: check your cabin and take all your personal belongings with you. If you forget something, refer to the on-board assistants and keep calm!
If you have a car in the garage, usually only the driver will be allowed to go down and get on the car, with the engine switched off, until the disembarkation starts, which is often organised in turns.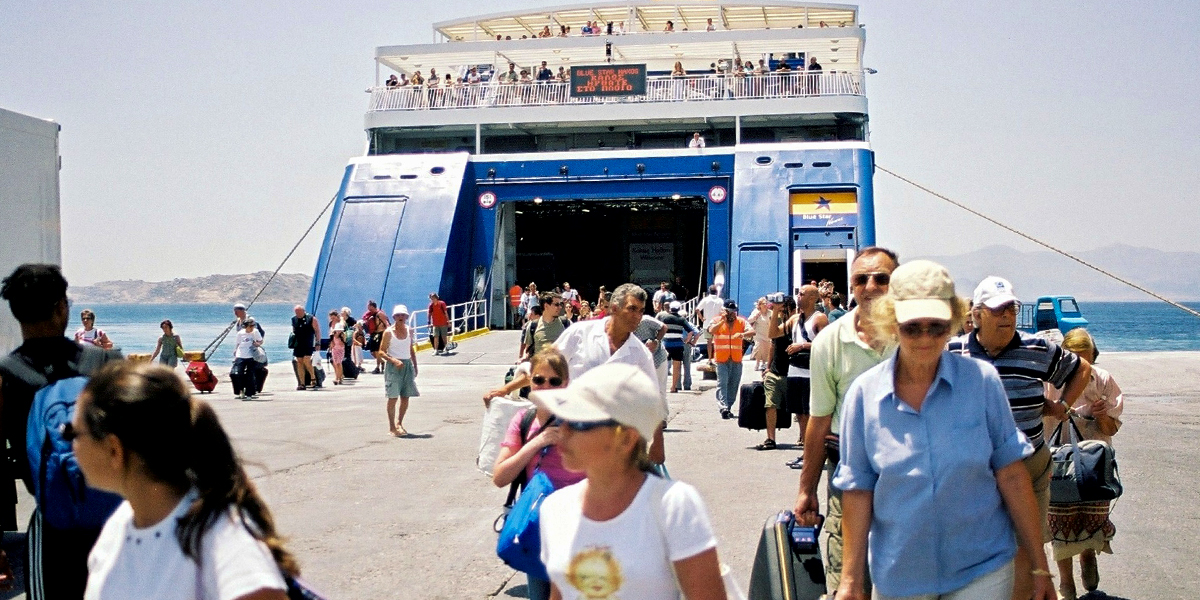 Useful information
For further information on ferry terminals and to know opening hours and telephone contact of the ticket offices inside the Port of Civitavecchia, please refer to the page ADM Terminal (Autostrade del Mare).
Enjoy your trip!