Weather Forecast Summer 2016: what the weather will be like
What the weather will be like in July and August 2016: temperatures and weather forecast in Italy and Europa, week by week for a summer without inconveniences
Checking the weather forecast before going on holidays is a good advice. If then we are talking the so longed for and well deserved summer holidays this advice becomes a must. We present below the weather forecast for the Summer 2016: from July to August we'll tell you, week by week, what the weather will be like, forecast temperatures and atmospheric conditions.
July and August will be two radically different months. But let's see them week by week.

READ ALSO: SUMMER HOLIDAYS 2016: WHERE TO GO, TOP 10 DESTINATIONS IN 2016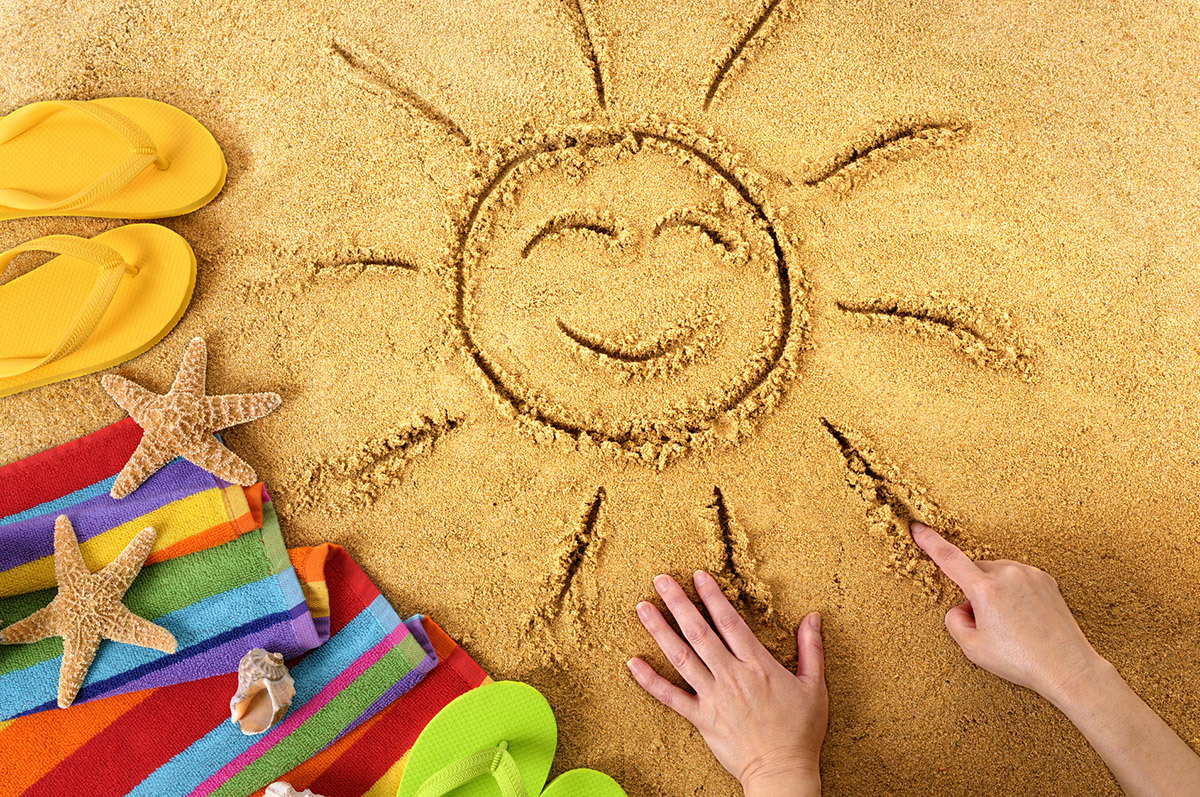 WEATHER FORECAST WEEK 4 - 17 JULY 2016
IN ITALY - In the first two weeks of July temperatures will be high, specially in the southern regions of Italia. Temperatures will vary from 35ºC in Puglia, Calabria and Campania to almost 40°C in Sicily. The North will be fresher with some typical summer storms.
IN EUROPE – The forecast for Europe is slighly different. In fact, temperatures are expected to be lower than average, or anyway, lower to Italian temperatures, due to a cyclon that will affect Mediterranean countries from the middle of the first week in July. Rains might affect the North of Italy in the weekend of July 9-10.
WEATHER FORECAST WEEK 18 - 31 JULY 2016
IN ITALY - These two weeks will be sunnier and hotter. True summer is coming! Temperatures will set generally around 30-35°C in the hottest hours of the day. The only areas that can be sporadically affected by short rains are Apennine areas and North East of Italy.
IN EUROPE – North Europe, France, Balkan area and the Iberian Peninsula will be hot and with a "beach" weather. Some rains might affect the Central Europe area (Germany, Poland, Czech Republic and Austria).
WEATHER FORECAST WEEK 1 - 14 AUGUST 2016
IN ITALY - Arrives the African heat! And it will hit hard central and southern Italy. Hot air and much humidity in the first two weeks of August. In the north the heat will be less intense, thanks also to short intense storms, which will help lower the average temperatures and perceived.
IN EUROPE - The Iberian Peninsula will be striken by the heat coming from the African regions. Africa will also be in this region of Europe.
WEATHER FORECAST WEEK 15 – 28 AUGUST 2016
IN ITALY - In the latter part of the month you will breathe again. Local but abundant rains in central and northern Italy (the Alps and Prealps in particular). Finally stable and mild weather with temperatures slightly higher than the average.
IN EUROPE - the European regions will be much more sweltering than Italian and Mediterranean temperatures. Local rains in the area European central area. Only the Scandinavian peninsula will breath, with very high temperatures but only in the central hours of the day.