Amerigo Vespucci: the long-awaited return to the port of Civitavecchia
The Training Ship Amerigo Vespucci of the Italian Navy returns to the Port of Civitavecchia from the 16th to the 22nd May 2019: check the visiting days and times
In less than 1 year (read the news), the Amerigo Vespucci, the most beautiful ship in the world, visits the Port of Civitavecchia again, a place they can already call home.
The Signora dei mari, wil be from the 16th until the 20th of May at pier 8 to move later to pier 10 where it will stay until the 22nd. On the 17th May there will be important authorities from the Navy and the Ministry of Defence at the port.
On Friday 17th May at 10.30am, on board the Amerigo Vespucci the Training Campaign Programme 2019 will be presented, for the trainees of the Navy.
For this occasion, the Commander in Chief of the Naval Squadron, the Vice-admiral Donato Marzano, and the Commander of the Schools of the Italian Navy, admiral Alberto Bianchi, will explain the activities that the Navy Training Ship will have to carry on, including first and second class of Livorno Navy Academy, trainees of the School of Non-Commissioned Officers of Taranto and La Maddalena, Volunteers of the 4-year Prefixed Conscription and the trainees of the Navy School "Francesco Morosini".
Finally, as always, the famous Training Ship will be open to visitors (find all the information at the bottom of this article), to admire and take pictures of it, in all their splendour!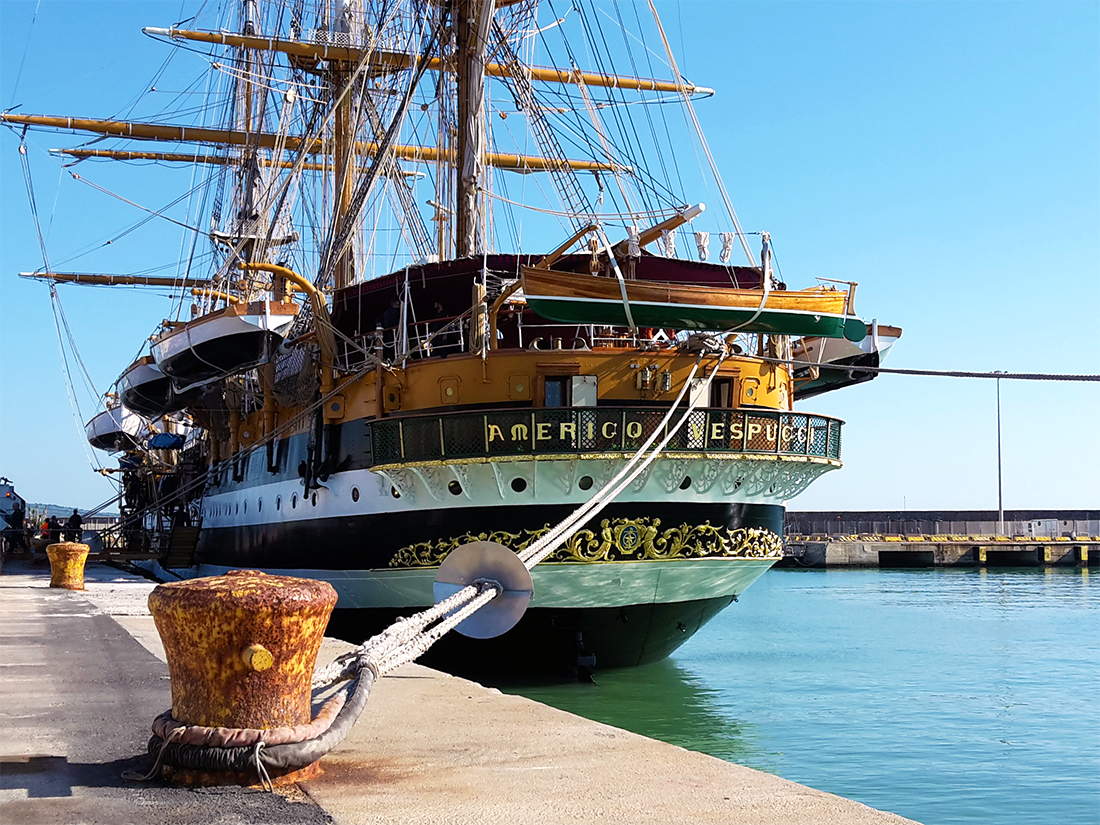 VISITING DAYS AND TIMES
While the Amerigo Vespucci is moored at Civitavecchia, it will be visitable on the following days and times:
– Friday 17th May: 4pm to 7pm;
– Saturday 18th May: 10 am to 12.30 pm and 3.30pm to 7pm;
– Sunday 19th May: 10 am to 12.30 pm and 3.30 pm to 7 pm;
– Monday 20th May: 4pm to 7pm;
– Tuesday 21st May: 4pm to 7pm.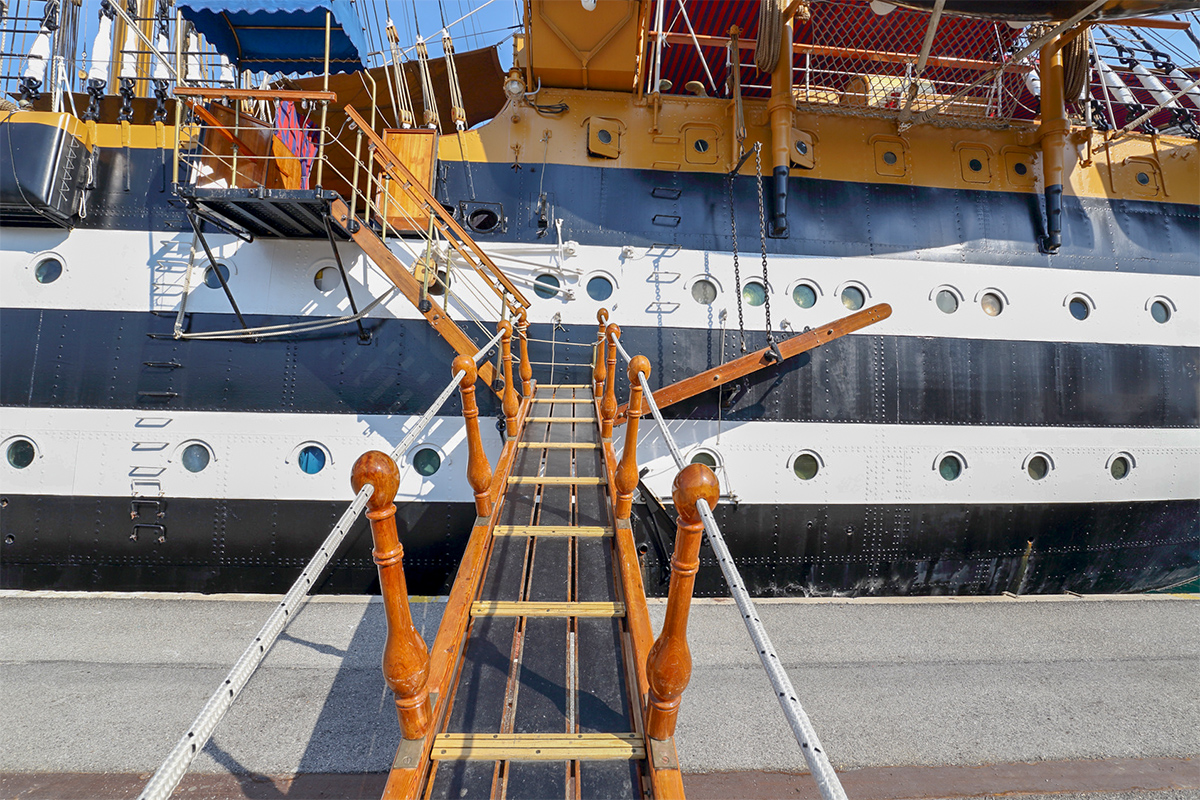 Useful information
The Amerigo Vespucci at Civitavecchia: 16th - 22nd May 2019
HOW TO GET THERE

HOW TO REACH THE PORT OF CIVITAVECCHIA

MAP OF THE PORT OF CIVITAVECCHIA

The Amerigo Vespucci will be moored at pier 8 from the 16th to the 20th May and at pier 10 from the 20th to 22th May.

TIMETABLES

– Friday 17th May: 4pm to 7pm;

– Saturday 18th May: 10 am to 12.30 pm and 3.30pm to 7pm;

– Sunday 19th May: 10 am to 12.30 pm and 3.30 pm to 7 pm;

– Monday 20th May: 4pm to 7pm;

– Tuesday 21st May: 4pm to 7pm.

PRICES

Free visit