Welcome to Admiral Dell'Anna: new commissioner of Ports of Rome
First words by new commissioner of Ports of Rome Ilarione Dell'Anna and Pasqualino Monti's farewell at the port of Civitavecchia
The installation ceremony of Almirant Ilarione Dell'Anna as new commissioner of Ports of Rome took place this morning at the conference room of the Port Authority of Civitavecchia.
Pasqualino Monti, outgoing commissioner, welcomed him and took the opportunity to say greet and thank everybody in the room:
"Today finsishes for me what has been a beautiful adventure, certainly not easy, but in continuous growth. My sincere thanks to all those who this year have contributed to the success of this port. Especially, I take the opportunity to greet and thank general secretary Maurizio Ievolella. Together we have planned the idea to develop the Port of Civitavecchia [...]
"My decision to take a step back is exclusively personal. The attempts to slid mud on me are negatively affecting the port, and I can surely not manage at best the Port of Civitavecchia if 85% of my time I have to defend myself.

Almirant Dell'Anna is a prestigious figure: I am sure through the next months he will do a great job leading the Port Authority to the next reform".
After, participated the president of the Company of the Port of Civitavecchia Enrico Luciani:
"I want to greet and thank Pasqualino. To me, he will always be our president. I want to thank him in name of all employees of the Port Company, because if the Port of Civitavecchia has reached this extraordinary results, the credit is due to the excellent job in synergy that we have been carrying together during these years […]

We must look at facts and not to chatter or lies moved only by filthy lucre. The armies that are attacking us now are far away from here and are only an instrument of a fight for someone else's interests. [..]

During these years, in fact, we have created a valuable pool able to serve the Port of Civitavecchia 365. […]".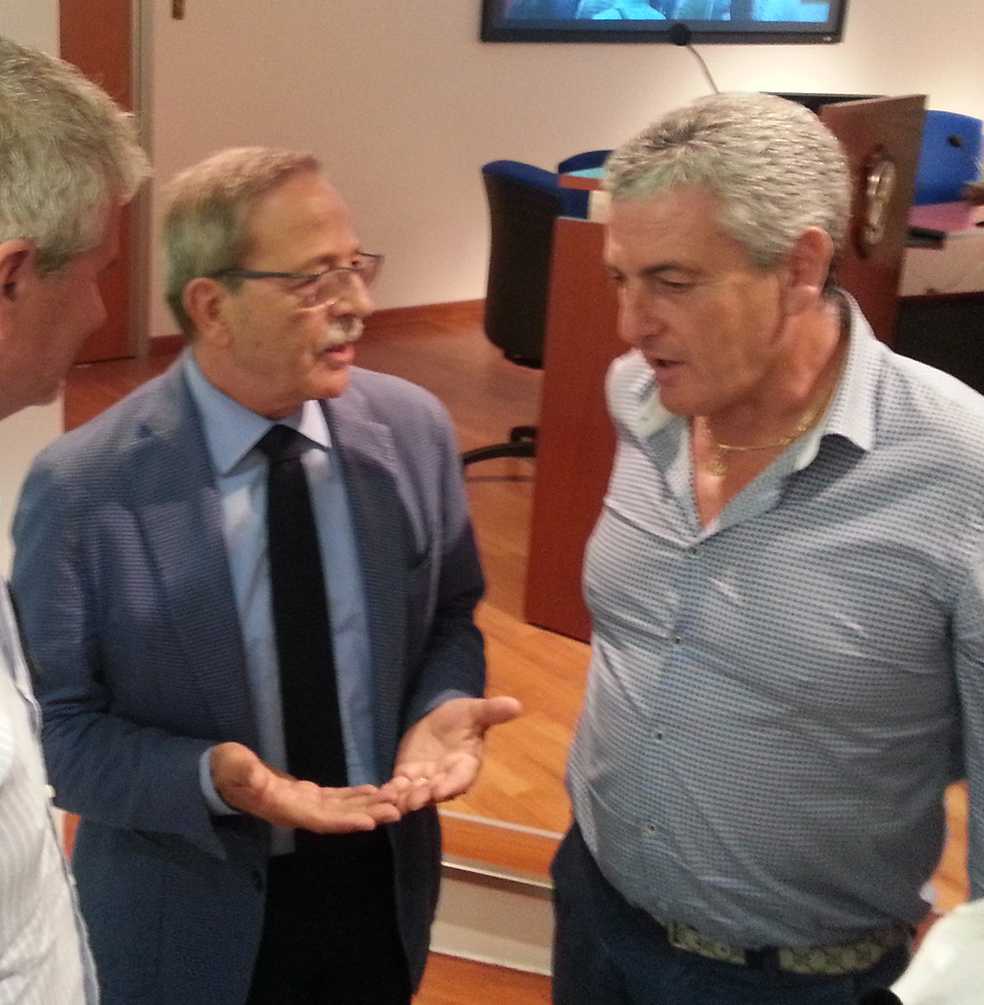 To end up, Almirant Ilario Dell'Anna said goodbye to everybody in the conference room:
"I take the opportunity to send my best regards to all Port Authority employees and to everybody present.

"I am happy and honoured of this position. It arrives at the end of my career, but at a very important moment, since we are at the eve of a new reform of the port system. This fact makes my role even more prestigious and I can guarantee that my effort will be the maximum."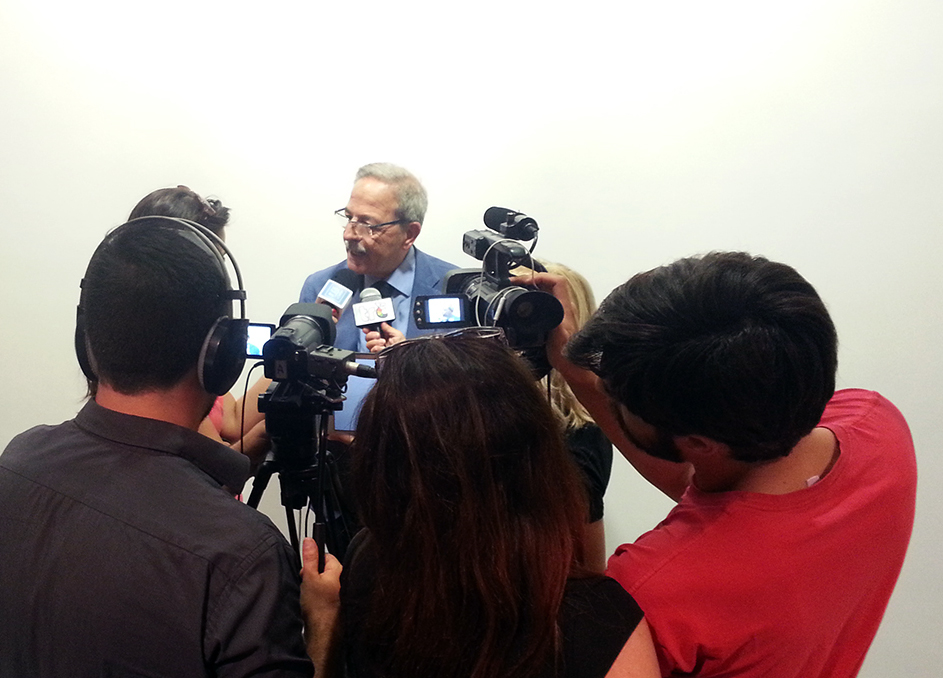 The press conference ends with a sincere round of applause by the public, formed by the main managers and people responsible for the different societies who operate within the port, as well as Port Authority employees.