Coronavirus: arrivals and departures from the Port of Civitavecchia
Coronavirus: the latest information on testing at the port of Civitavecchia and on ferry departures from and to Sardinia, Sicily, Spain and Tunisia.
UPDATED 16th June 2021
As is known, the coronavirus pandemic (COVID-19) has caused widespread disruption in the national transportation, including the arrivals and departures of ferries and cruises.
On this page you can find all the useful and updated information about the port of Civitavecchia, especially regarding the connections to Sardinia, Sicily, Spain and Tunisia by ferry and by the main cruise lines.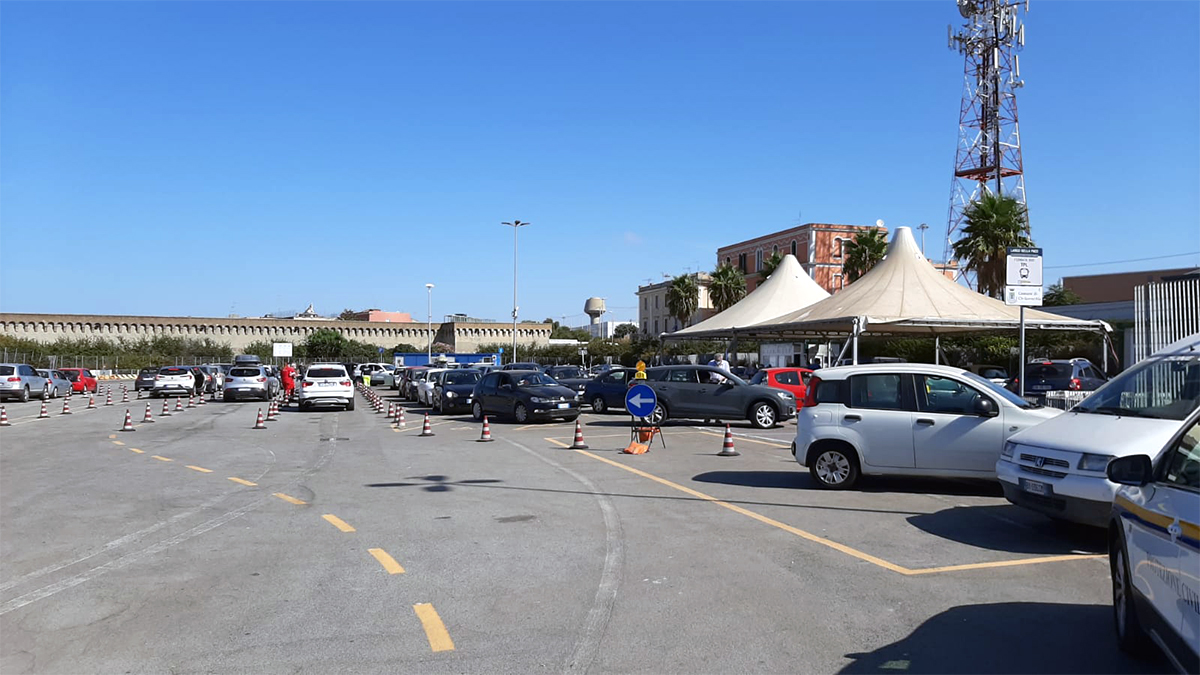 Drive-In Covid Test Centre at the Port of Civitavecchia
At the Drive-In in Largo della Pace, ASL operators provide swab tests to those notified by the Public Health Service S.I.S.P. ( Servizio Igiene e Sanità Pubblica - UOC SISP) and to those who voluntarily request it.
Timetable:
Morning: from 08.00 to 13.30(Mon - Sat)
Afternoon: from 17.00 to 21.00 (open daily, including Sundays)
To request a voluntary PCR test (e.g. for travel or for work) you must have a e-prescription and a fiscal code. If you want, you can book a test on the regional portal BOOK DRIVE-IN TEST.
This service is not free of charge and the costs are as follows*:
PCR swab test: € 69,88
Rapid antigen test: € 13,94
* IMPORTANT: only electronic payment is accepted (no cash).
If you don't have a e-prescription, you can go directly to the Drive-In at the indicated times (you don't need to book). There, a doctor will give you a prescription.
FOR FURTHER INFORMATION, PLEASE VISIT SALUTE LAZIO OFFICIAL WEBSITE
TEST RESULT
To know the test result, please contact (from Tuesday to Saturday):
Those who have a positive test result will be promptly advised.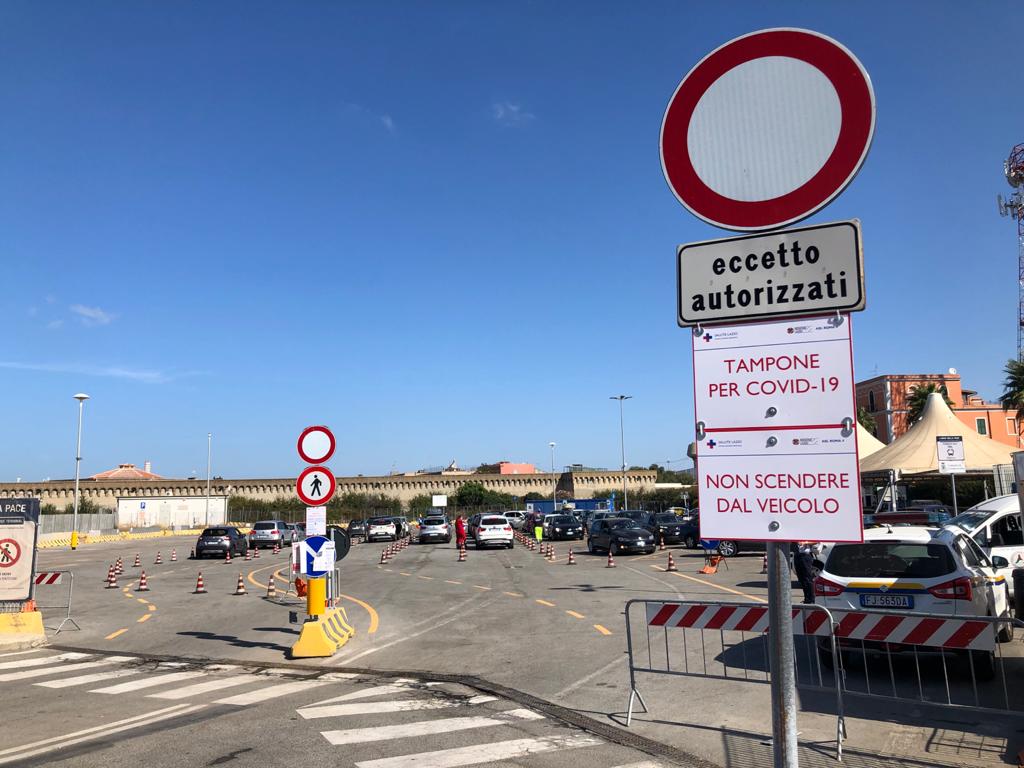 SARDINIA
All the connections and ordinary transport of people to and from Sardinia on the routes of Civitavecchia-Olbia, Civitavecchia-Cagliari, Civitavecchia-Porto Torres and Civitavecchia-Arbatax are in operation.
From 15 June 2021, all passengers arriving in Sardinia will no longer be asked for a vaccination or recovery certificate or Covid test.
All passengers travelling back from Sardinia are strongly recommended to take a covid-test within 48 hours from arrival. To book a swab test, please visit the official Salute Lazio page.

SICILY
From May 31, 2021, all passengers arriving in Sicily will no longer be required to have a vaccination certificate or a certificate of recovery or Covid test.
For more information and/or updates, please visit the official website.

TUNIS
Passenger transport to Tunis from the port of Civitavecchia is currently operational.
FROM CIVITAVECCHIA TO TUNIS
From June the 1st, 2021, ALL TRAVELLERS arriving in Tunisia are required to:
take a PCR test less than 72 hours before travel and carry dated evidence of a negative result. Children under 2 years old are exempt.

Download the "E7mi" mobile application or log on to the website https://app.e7mi.tn/language before travelling and fill in the health surveillance form with the commitment to undergo quarantine. The form must be printed out and signed prior entering Tunisia;

undergo a 7-day quarantine at home.
Exemptions. They are exempt from the obligation to present the negative PCR test certificate and to undergo 7 days of self-isolation:
a) Travellers who have received all doses of the coronavirus vaccination. This evidence should be from the relevant health authorities or contain a QR code;
b) Travellers who have tested positive for coronavirus at least six weeks before the departure date and who can present official evidence of it;
Incoming passengers will be subjected to a rapid Covid test upon arrival in Tunisia: if positive, they will be taken to quarantine centers.
A list of laboratories performing covid tests in Tunisia is available on the portal https://rdvtestcovid.tn/ and there you can book a test. For suspected cases of Covid-19 positivity, medical isolation and transfer to dedicated hospitals are provided.
For further information, please visit the web site Viaggiare Sicuri.
FROM TUNIS TO CIVITAVECCHIA
Those returning to Italy must fill in a self-declaration, in which the reason for entry/return must be indicated. Travel for tourism is not allowed. It is advisable to be prepared to show any supporting documents in order to answer any questions from the staff in charge of controls.
You can reach your final destination in Italy only by private means (transit is allowed at the airport, without leaving the designated areas). It is also necessary to undergo fiduciary isolation and health surveillance for 14 days.

For more information, please visit the website of the Italian Embassy in Tunis.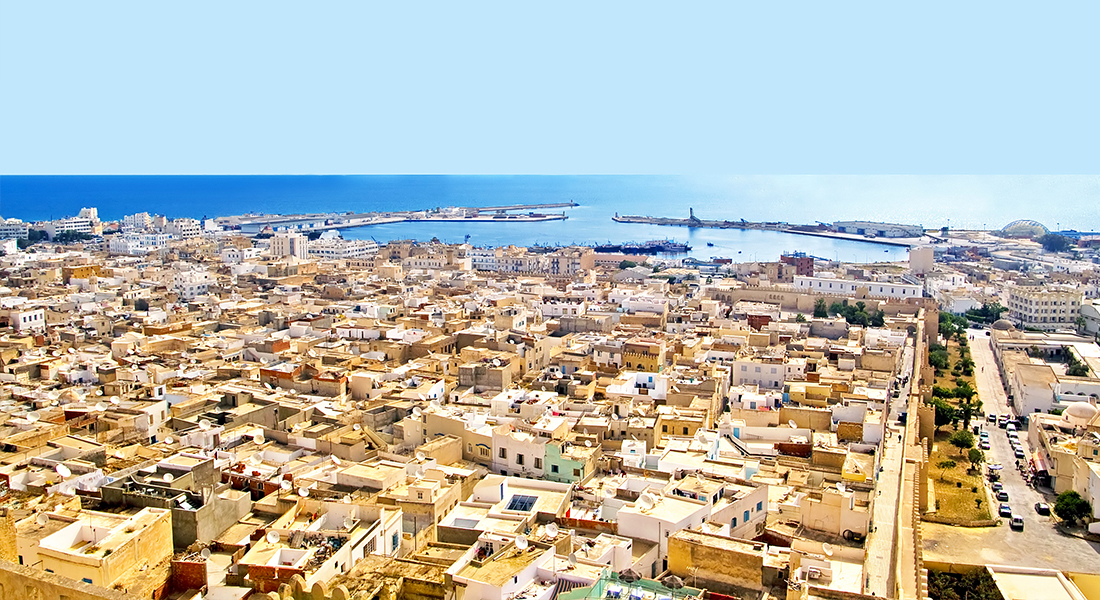 BARCELONA
Passenger transport to Barcelona from the port of Civitavecchia is currently operational.
FROM CIVITAVECCHIA TO BARCELONA
Entry into Spain is allowed, without quarantine obligation.
For those coming from Italy it is mandatory to present one of the following documents:
complete vaccination certificate;
negative molecular or antigenic test carried out in the 48 hours prior to entry into the country;
coronavirus recovery certificate not older than 180 days.
For Italy, the obligation concerns passengers from any region. Before entering Spain by air or sea, it is also necessary to fill in a "public health form", through the website spth.gob.es or the Spain Travel Health-SPTH APP, obtaining a QR code to be presented (on a device mobile or printed) upon arrival in Spain.
FROM BARCELONA TO CIVITAVECCHIA
For entry into Italy from Spain, a molecular or antigen test is required within 48 hours prior to entry (showing the negative result). Having received one or two doses of the vaccine, at least for the moment, does not constitute grounds for exemption.
From 24 May 2021, for all entries in Italy, the paper self-declaration is replaced by the digital form that can be filled in at the following address: https://app.euplf.eu.

Provisions for the Autostrade del Mare Terminal
All Covid-19 precautions have been taken at the Autostrade del Mare Terminal, where you find the ticket offices.
Access from the main entrance is limited to fifteen people at a time, and is controlled by authorised personnel.
In addition, distance in waiting lines and between the offices has been increased thanks to a visible tape on the ground.
All the area is constantly being sanitized.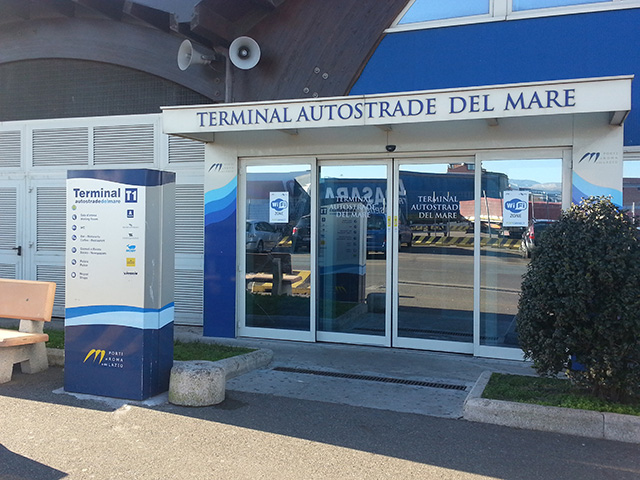 CORONAVIRUS: GENERAL PROVISIONS
We invite all passengers and port operators to respect the general provisions summarized in the infographic issued by the Ministry of Health.
For further information: www.salute.gov.it