Calcaterra Waterpolo Challenge 2017: 3rd edition
From 13th to 16th April will take place in Civitavecchia the third under 13 international waterpolo competition, launched by brothers Alessandro and Roberto Calcaterra
The Pala "Marco Galli" of Civitavecchia will host the Third Edition of the Calcaterra Waterpolo Challenge. This competition has already become a regular and prestigious event for young Italian and European waterpolo players. The idea and organisation is due to the two Civitavecchia champions Alessandro and Roberto Calcaterra, awardwinning national athletes.

HOW IS THE CALCATERRA CHALLENGE BORN
The two creators explain how the competition was born:
"For the last eight years we have been working exclusively on growing and promoting waterpolo in Italy and abroad through seminars and campuses. We wanted to create a competitive event for players Under 13 so as to allow young boys to learn the reality beyond regional borders. Also, they will be able to match with and socialize with peers, sharing their passion about waterpolo. To do so, we chose Civitavecchia, our city, where we were born, where we grew up as athletes and where our sport careers started"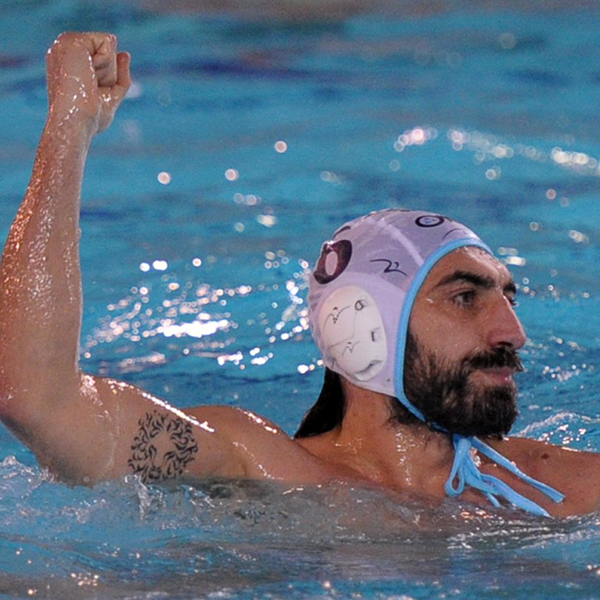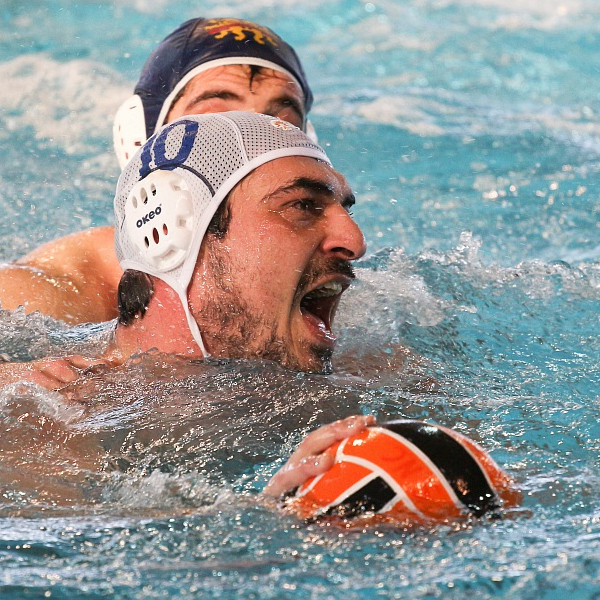 THE TOURNAMENT: A MINIATURE CHAMPIONSHIP
The Calcaterra Challenge 2017 will welcome 32 teams from all over Italy and Europe (Wild Card), with the participation of 500 athletes and 100 workers. The tournament will last 4 days (13th trough 16th April 2017) with a total of 150 games. The qualification to the tournament has taken place in 5 regional stages (Toscana, Puglia, Lazio, Liguria and Piedmont) with more than 80 teams involved.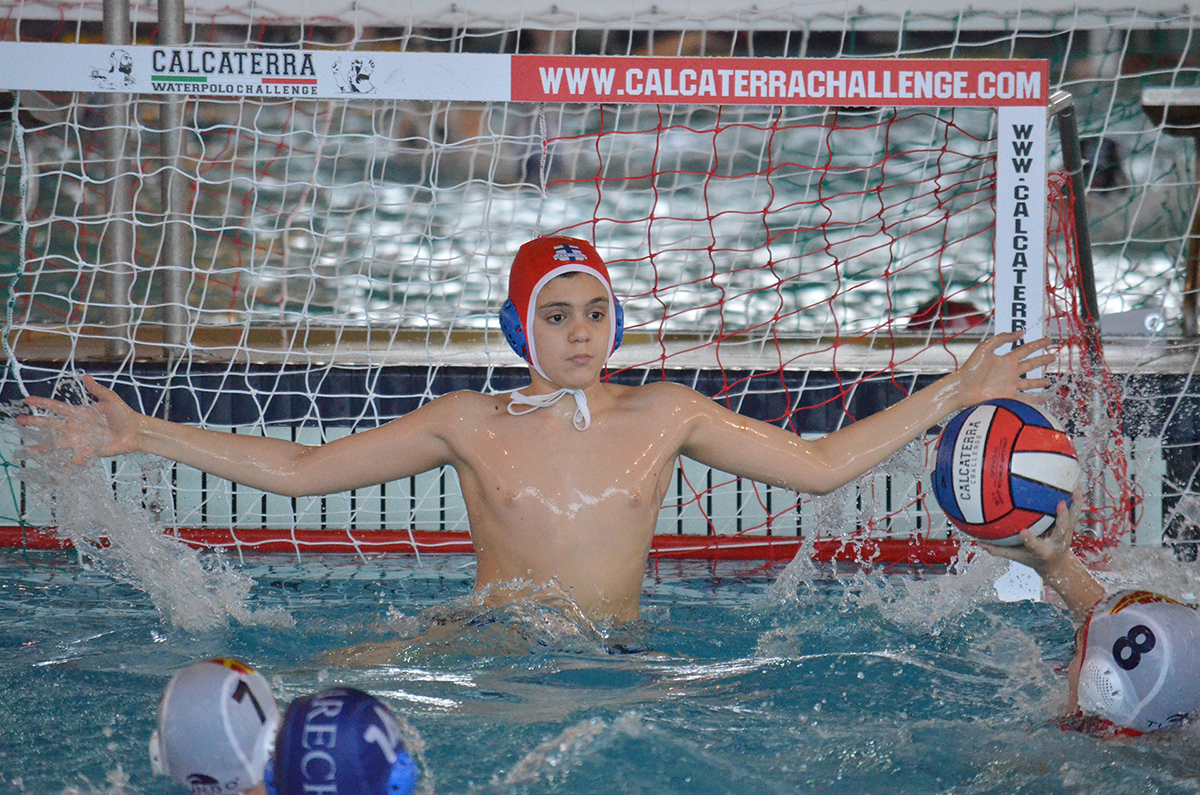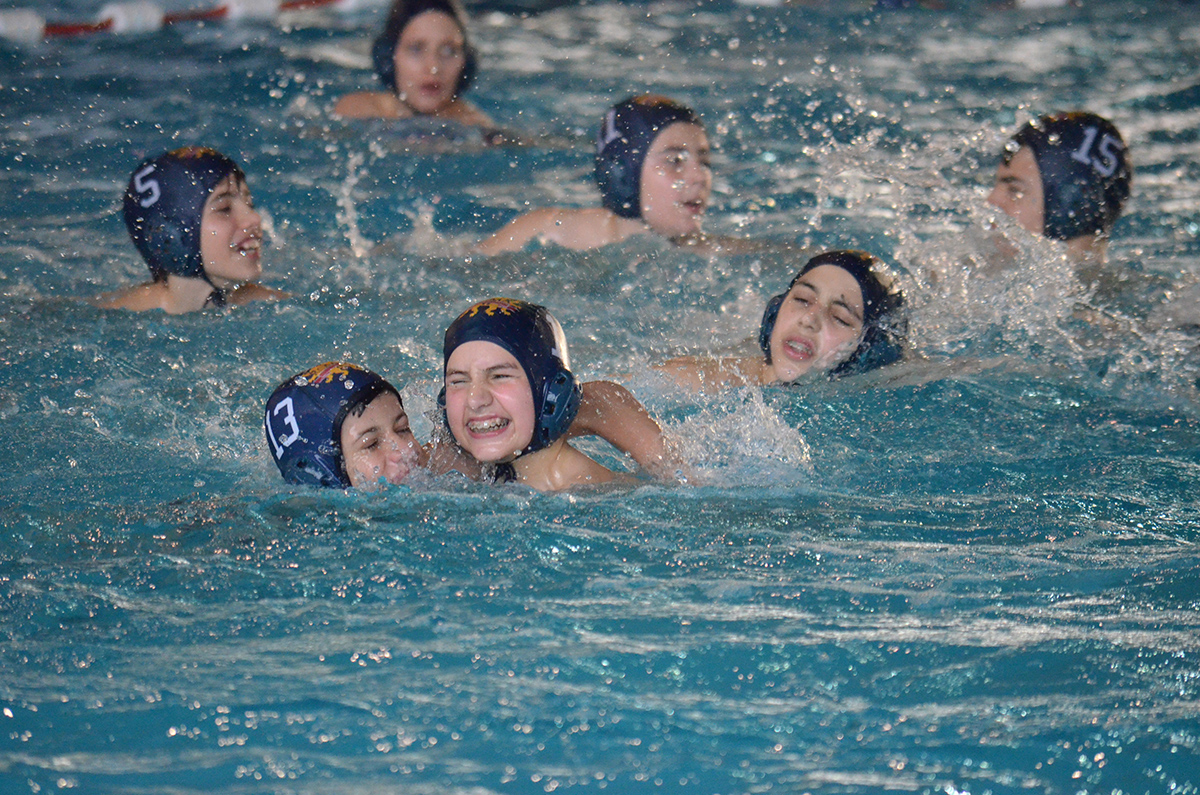 The Challenge is dedicated to Daniele Rossi, team mate who died prematurely at 24 years old. In his honor, on Saturday April 15, an "All Stars Game"is scheduled, where the best athletes of each team will participate. Finally, the "Daniele Rossi" Award will be handed to the best player. It will be, for all purposes, an authentic Italian championship.
The Italian Swimming Federation, The Lazio Regional Comitee and the City Council of Civitavecchia will sponsor the event. Other supporters are Telethon, Enjore with an innovative app developed exclusively for the Challenge that will allow people to follow the results and, finally, us, Port Mobility.
NEXT STEPS
As they say, appettite comes with eating. Actually, our ambitious aim is to develop a true European Club Championship.
"You must be willing to do what others son't want to do. Work hard, don't give up, if you don't fail you are not trying. Learn to believe in yourself, follow your objective. Victory is learning, is respect for your opponent and for yourself, is a journey. And if you have got here... you have taken the most important step"

Roberto Calcaterra
"From the regional qualification stages grows the idea of creating an European circuit", asserts Roberto. "The countries we want to start with are Italy (Calcaterra Waterpolo Challenge), Spain (Estiarte Waterpolo Challenge), Hungary (Fodor Waterpolo Challenge), Croatia (Barac Waterpolo Challenge) and Greece. Each tournament will be named after an ex champion that has made history for the waterpolo in their countries. A circuit of 5 high level tournament that will culminate with a final with the first classificates"
We will experience 4 days of sport and fun, as well as a boost for the local economy: over 600 people will be involved: children, coaches and workers. Anyway, save the date and if you are around Civitavecchia on the Easter weekend, don't miss this great event!