The Ship of Legality is back: Civitavecchia-Palermo 2017
Ship of Legality 2017: departure from the Port of Civitavecchia to commemorate the 25th anniversary of the deaths in Capaci and via D'Amelio
"If only I were the father of a good idea"… it's on the notes of Una Buona Idea, song by Niccolò Fabi with which starts the opening ceremony of departure of the Nave della Legalità (Ship of Legality) at the Port of Civitavecchia in the hot day of yesterday, 22nd May 2017.
And while the songs keep on playing, it is inevitable to remember those two great men who, still today, teach millions of students about the power of ideas, big ideas, ideas able to defeat time and even death.
The 25th anniversary of the deaths in Capaci and via D'Amelio are celebrate again this year and remembered together with over 1,000 students who departed yesterday from our port to reach Palermo.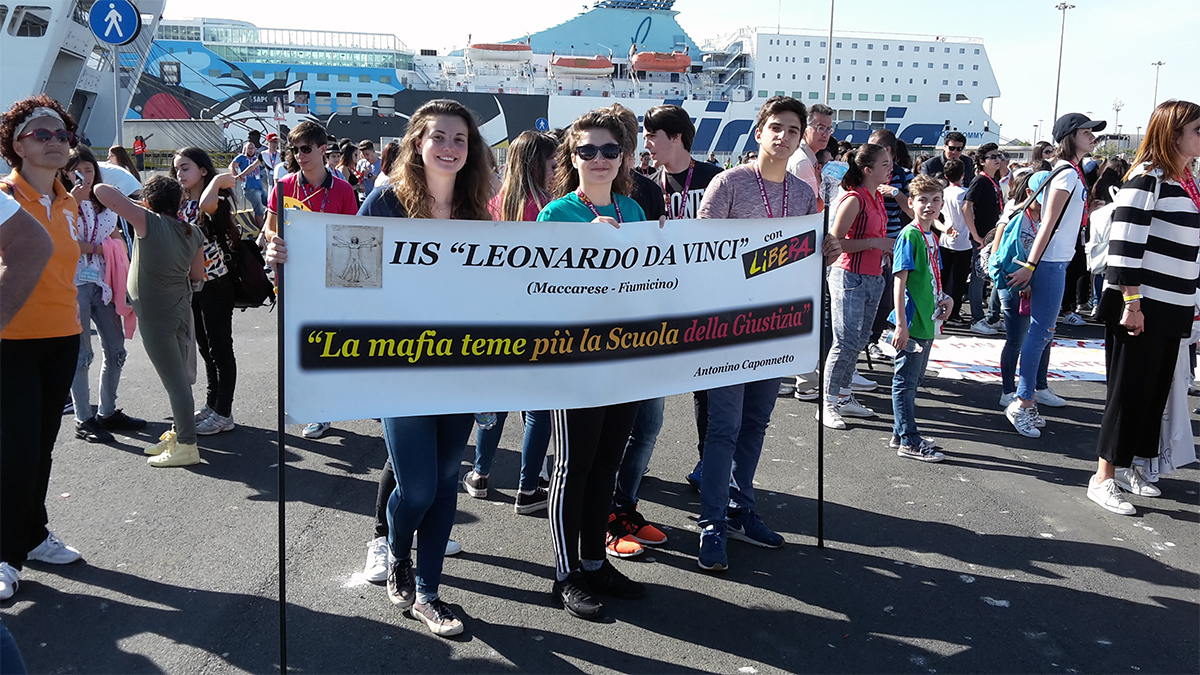 During the journey, the young boys and girls have met the institutions and they have discussed about Citizenship education and about the important inheritance left by Giovanni Falcone and Paolo Borsellino.
On board the ship, as well as at the opening ceremony, were President of Senate Pietro Grasso, Minister of Education Valeria Fedeli, National Anti-mafia Prosecutor Franco Roberti, Vicepresident of the Supreme Judicial Council Giovanni Legnini and professor Nando Dalla Chiesa.
At dock 16, yesterday the atmosphere was that of great events and the emotion was palpable: Giovanni Falcone and Paolo Borsellino are also a symbol of a fight that never stops, but continues thanks to new generations.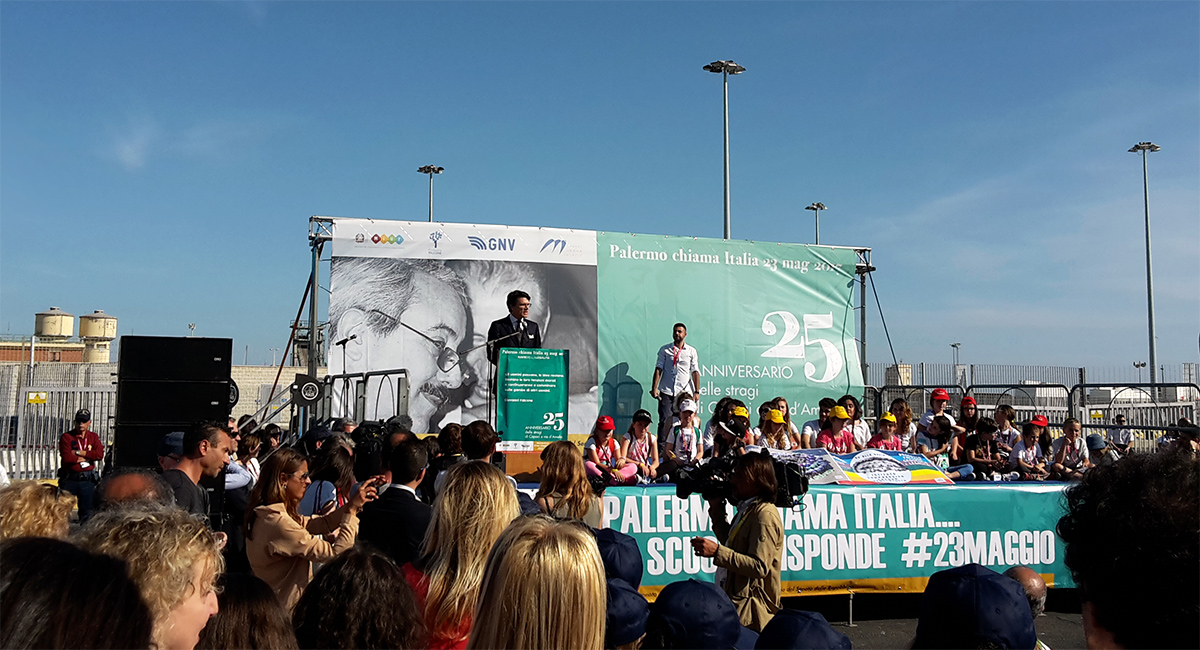 At the ceremony intervened, as well as the abovementioned, President of the Authority of the Port System of Center and North Thyrrenean Sea Francesco Maria di Majo, Port Commander Giuseppe Tarzia, but especially the boys and girls of schools, accompanied by their teachers, who touched the hearts of all presents with their readings.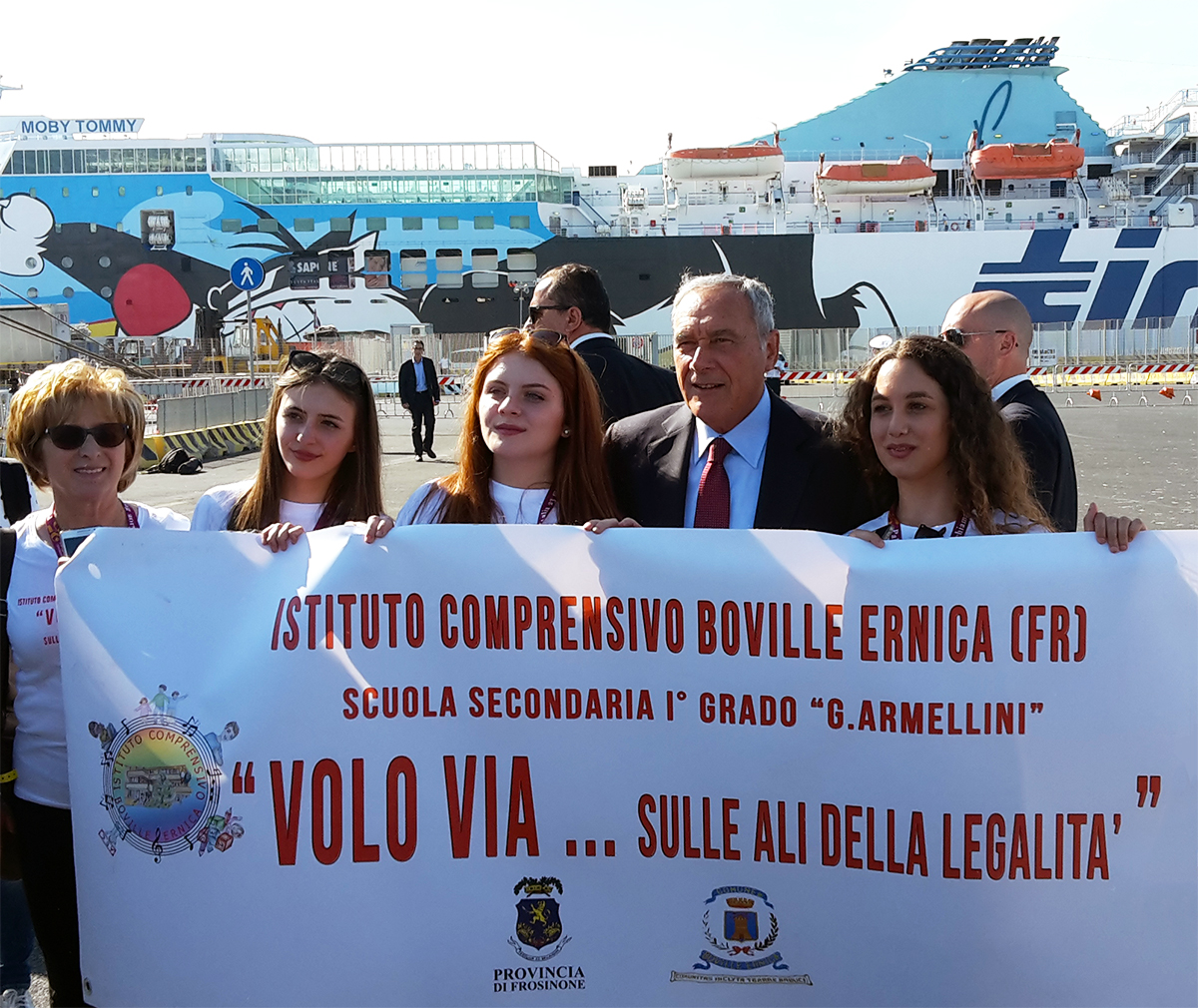 "So many students who have departed on board the ship of legality in the previous years have made pushed me to preserve a precious memory of the journey to Palermo. But this is not and must not be only a moment for thought, but a stop in a continuous journey of education on legality".

Pietro Grasso, President of Senate
The ship of legality has sailed again this year, being a great honour to our Port of Civitavecchia and we can't help but hoping that her journey never ends.
Enjoy the trip!