Calcaterra Waterpolo Challenge Presentation
Civitavecchia March 22, 2016: the Calcaterra brothers introduce the competition together with great athletes from Civitavecchia and thank the sponsors
Today, March 22, 2016, from 12 am has been held at the Conference Room of the Port Authorities of Civitavecchia, the opening conference of the Calcaterra Challenge.
Introduced by World rowing champion Erika Bello, the conference has counted with the participation, in addition to the two brothers Alessandro and Roberto Calcaterra, of many athletes from Civitavecchia.
Some of the participants were Silvio Branco and Emiliano Marsili multiple boxing prize-winning champions, Roberto Petito winner of a Thyrrenian-Adriatican cycling race, Mattia Camboni Under 21 Windsurf world champion and water-polo players Marcello Del Duca olympic silver medal in Montreal and Roldano Simeoni World champion in the '78 and aldo olympic silver medal in Montreal.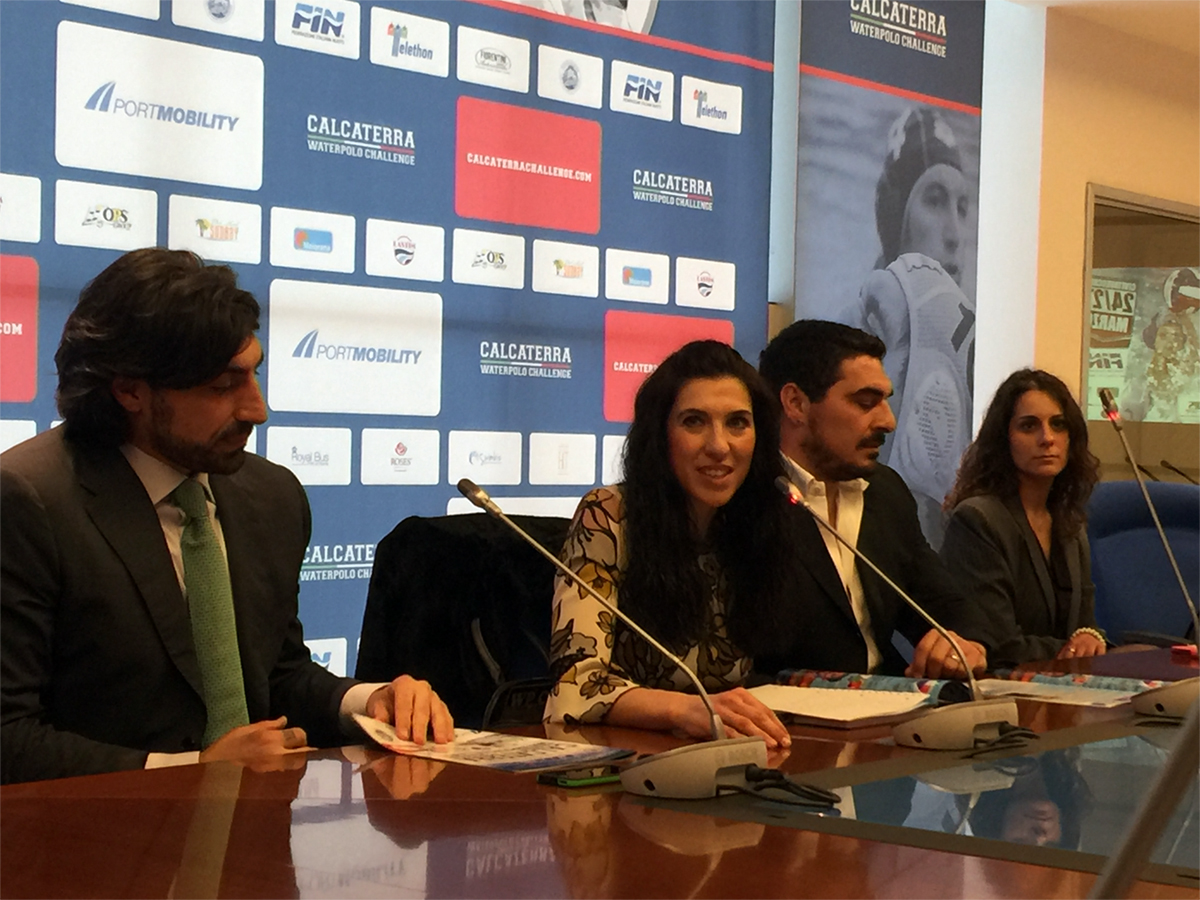 The second edition of the competition will be held at the Pala Marco Galli Stadium in Civitavecchia from March 24 through 27, 2016.
This year we have reached an important goal - has declared Alessandro Calcaterra - passing from 24 to 32 teams and with the participation of 480 kids, 64 team managers, 30 staff members and 12 referees".
"For us - has declared Roberto Calcaterra - it was important to keep also this year the tournament at Civitavecchia, our city, where we have grown, not only at a sport level.
The Calcaterra Challenge is a competition recongnised by the Federation; at European level there is not such a sports event".
"We want to thank all the sponsors - added Alessandro Calcaterra - who have made this 4 days of sport possible, especially Foundation Cassa di Risparmio of Civitavecchia and Port Mobility, represented by Edgardo Azzopardi and by Doctor Gina Amici to whom we owe the idea to get so many athelets from Civitavecchia involved".
Afterwards, there have been the participation by Civitavecchia deputy mayor Marianna Lucernoni, and Anna Battaglini Territorial Coordinator of Telethon to whom proceeds will be donated.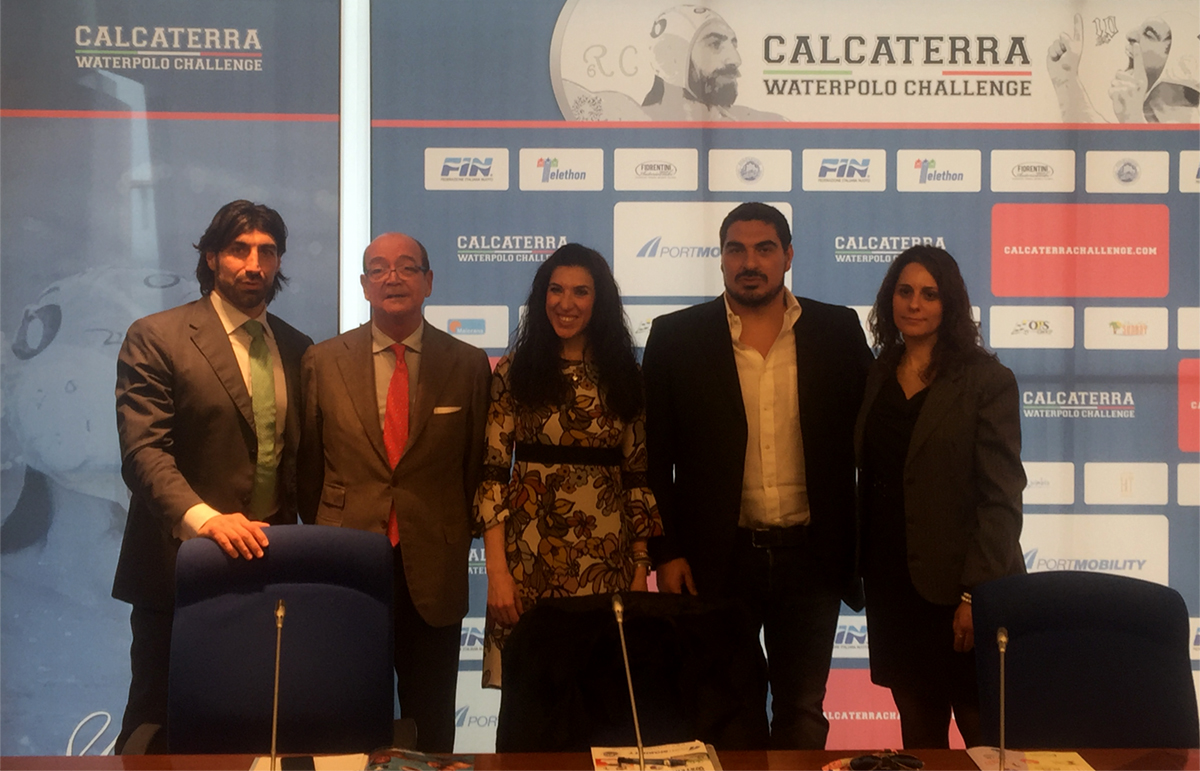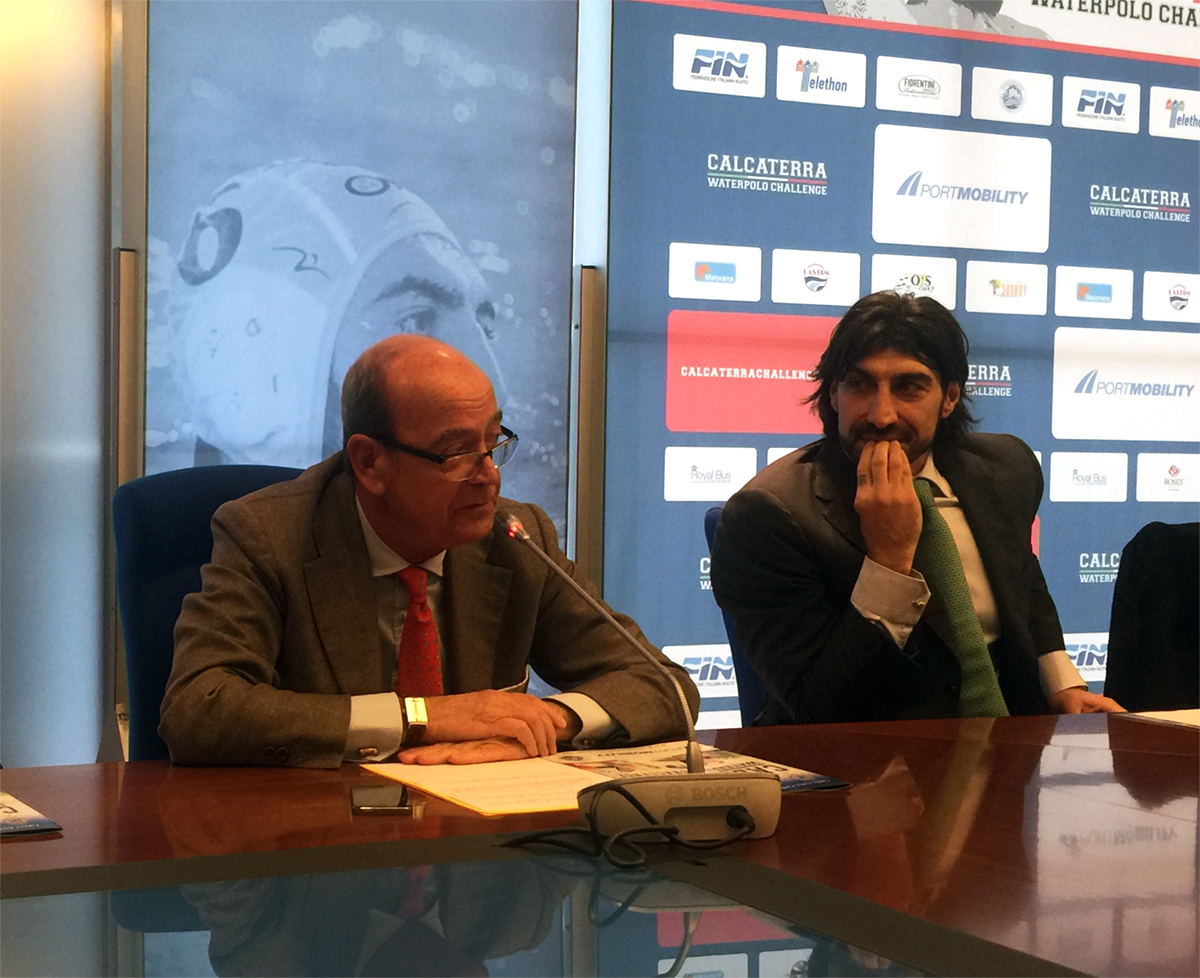 "I am happy and proud, in name of the whole Port Mobility society – has declared Edgardo Azzopardi- to support the Calcaterra Challenge, an event able to combine sport, participation and healthy competition. The presence of so many famous athletes from Civitavecchia makes this competition even more important: an example and pride for the city of Civitavecchia.
I conclude by wishing the best of luck to all young participants. May the memory of Marco Galli, to whom the swimming stadium is named after, and of Daniele Rossi, to whom the best player award is dedicated, to be an example to all young players to compete following the rules and playing fair".
This year the Best Player Award will be dedicated to decased water polo champion Daniele Rossi. The memorial game scheduled for Saturday 26 after the competition games, will get the two Calcaterra brothers once again in the water for a new exciting challenge!
To follow closely the tournament, know the teams and other useful information refer to the official site.