Calcaterra Waterpolo Challenge: presentation conference
Edgardo Azzopardi: we are happy to support events able to combine sport, participation and healthy competition. Example and pride for Civitavecchia
480 kids, 64 coaches, 50 employees, 32 waterpolo teams and a crew from the Rai (Italian National TV)!
The second edition of the Calcaterra Waterpolo Challenge will be presented next Tuesday March 22, 2016, at the Conference Room of the Port Authorities of Civitavecchia.
The press conference (from 12:00 am) in addition to the two Calcaterra brothers, will count with the presence of famous names of the sport in Civitavecchia, like the World rowing champion Erika Bello as moderator. It will also be a unique chance to know closely athletes that have make Civitavecchia famous, like Silvio Branco and Emiliano Marsili multiple boxing prize-winning champions, Roberto Petito winner of a Thyrrenian-Adriatican race, Mattia Camboni Under 21 Windsurf world champion and water-polo players Marcello Del Duca olympic silver medal in Montreal and Roldano Simeoni World champion in the '78 and aldo olympic silver medal in Montreal.
The 2nd edition of the water polo competition (cat. under 13), created and organized by brothers Alessandro and Roberto Calcaterra will be held at the Pala Marco Galli Stadium in Civitavecchia from March 24 through 27, 2016.
The event - sponsored by the City Council of Civitavecchia, by the Italian Swimming Federation (FIN) and allocated to Telethon - counts as main sponsors the Foundation Cassa di Risparmio of Civitavecchia and Port Mobility.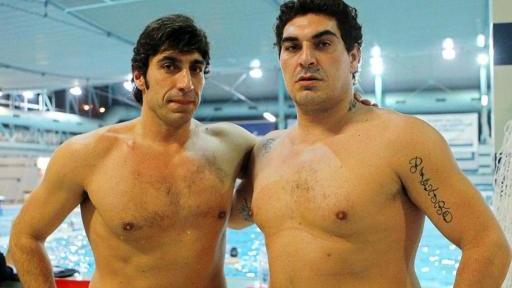 Alessandro and Roberto Calcaterra: "We wanted to create an event that becomes a reference and an agonistic competition. We have chosen Civitavecchia because it is our city, where we were born, where we grew up and where we became athletes.
The last thought of the Calcaterra brothers is for the young participants in the Waterpolo Challenge: give the maximum and whatever the final result , you will win. Because victory is learning, is the understanding and friendship with your team-mates, it is a trip and getting here means winning".
"We are happy, in name of the whole society – declares Edgardo Azzopardi, special delegate for institutional relations of Port Mobility - to support events like this, able to combine sport, participation and healthy competition. Example and pride for Civitavecchia".
"Also this year – says to end up Vincenzo Cacciaglia, general director of Fondazione Cassa di Risparmio of Civitavecchia – the Foundation has decided to sponsor this event, considered of great social value. Young people need to believe in healthy values such as those generally provided by sport".