Christmas 2017 between markets and nativity scenes: the Port opens up to the city
Christmas is coming to the Port of Civitavecchia and thanks to a renewed synergy with the City, the port will open up to citizens. Opening hours and days and useful information
The best Christmas present this year in Civitavecchia will be the present that the Port System Authority and the City have prepared for both citizens and tourists: the opening of the Port to the city.
Porta Marina will be extraordinarily opening up, one of the most fascinating accesses to the port will be available, also to disabled people.

VISIT THE EXHIBITION OF NATIVITY SCENES AT THE OLD ROCK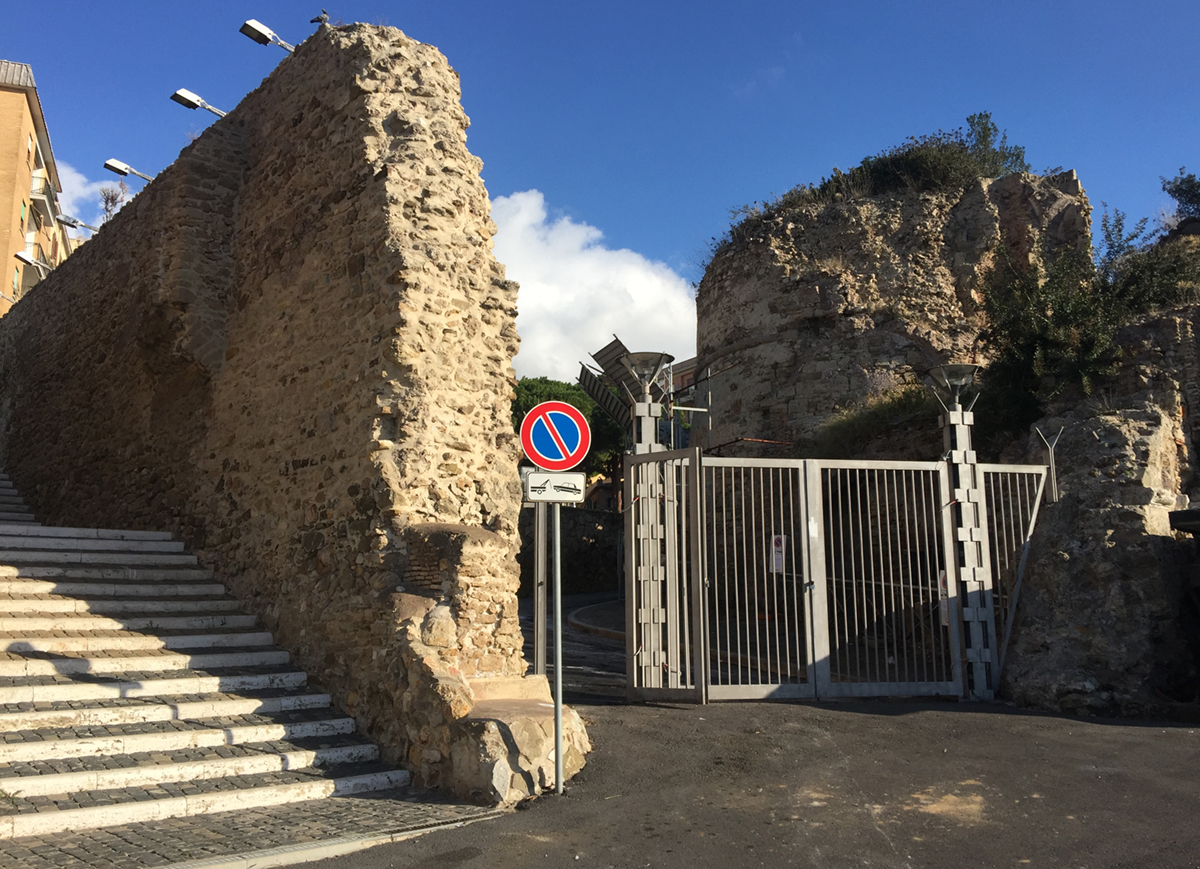 New synergy between the Port and the City
This agreement has been promoted by both Council Member for Tourism Vincenzo D'Antò and an Agent of the Office for Promotion and Marketing of the AdSP Emilio Pintavalle within the Christmas festivity programme 2017.
Thanks to this renewed synergy between the Port of Civitavecchia and the City, the historic gradient of Porta Marina will extraordinarily open up to everyone.
"The objective - states Pintavalle - is to widen these accesses to allow citizens to enjoy the port and also allow the milions of tourists that transit the port every year to enjoy the city. Nowadays, the main limits are customs and authorisations, but the AdSP is concerned with finding reasonable solutions to overcome these obstacles."
Christmas Programme 2017
This Christmas there will be activities for both children and adults. The main attention will be paid to Cittadella della Musica, where from December 12 there will be Santa Claus Village.
From there, following a lightning path and road signs, you will get to Piazza Calamatta and then through Porta Marina you will get into the port between artisan stands in the market and the Exhibition of Nativity Scenes at the Old Rock.
The exhibition, that welcomed 15 thousand visitors last year, is now a consolidated tradition in the city.
Other events will take place in Piazza della Vita where there will be a Skating Rink and the traditional Christmas Market between viale Garibaldi and Corso Centocelle.
The events you can't miss will be on December 23: unmissable Notte Bianca delle Pastorelle (traditional songs), on December 31: New Year's Eve in Piazza and finally on January 6: the Befana in Centro.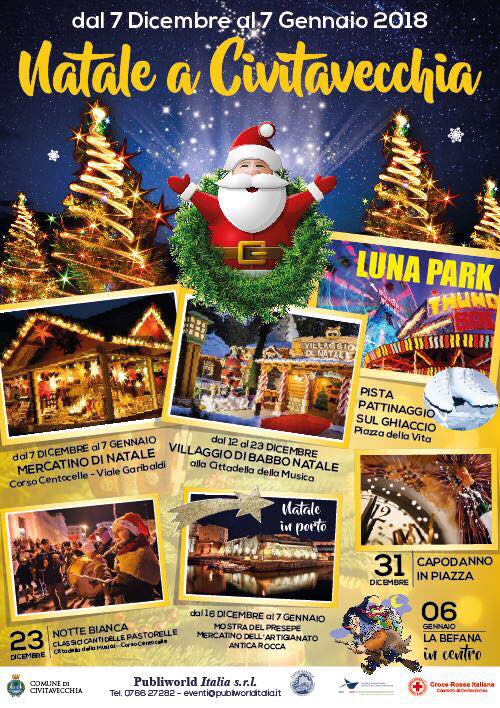 Opening hours and useful information
From Friday, December 8 you can visit the markets of artisans and the Exhibition of Nativity Scenes will open up on December 16. Please refer to the box at bottom of the article for visiting hours and days.
ENJOY THE HOLIDAYS AND MERRY CHRISTMAS 2017!
Useful information
Christmas 2017 between markets and nativity scenes: the Port opens up to the city
HOW TO GET THERE

TIMETABLES

In the markets of artisans you will find artisan typical products made in Civitavecchia. You can visit the markets on 8-10/12, 15-17/12 and 22-24/12 from 10am to 12am and 4pm to 8pm.

From 16/12 you can visit the exhibition of Nativity Scenes at the Old Rock every day from 10am to 12am and 4pm to 8pm.

PRICES

FREE ADMISSION AND VISITS