Port of Civitavecchia: reopening of Largo della Pace
From Tuesday 10th April, the Center of Services and Mobility of the Port of Civitavecchia will be open again. Here are all the news and further details
Civitavecchia, 09/04/2018
With Decree n. 15 of 05/04/2018 the Port System Authority of the Center-North Thyrrenian Sea has disposed the reopening of the Center of Services and Mobility of Largo della Pace from tomorrow Tuesday 10th April 2018.
The area, exchange node for tourists of the Port of Civitavecchia, has undergone since last 21st February "works of reorganization and retraining" so their functions have been carried out in two different areas of the port.

DISCOVER HERE THE DETAILS OF THE WORKS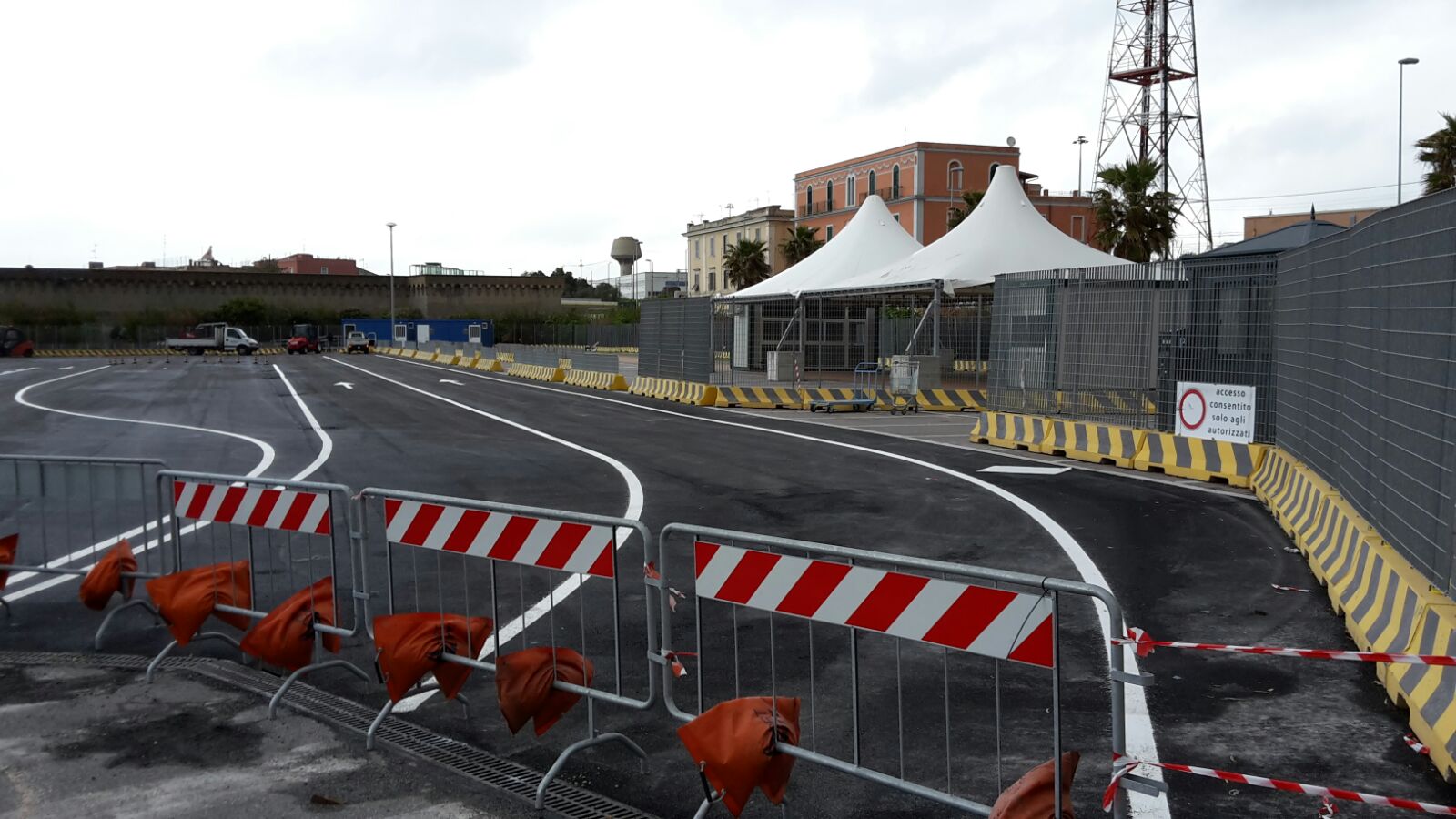 Cruise passengers will be able to use again the original location and receive tourist information at the Infopoints of Port Mobility and the public transportation of the City of Civitavecchia (Civitavecchia Servizi Pubblici) will run again.
As established by the decree, Official Tour Operators will be able to use the area aimed for them to promote their tourist packs. Tour operators with organised groups will be able to use the area called "Meeting Point" to pick up passengers, with prior request to Port Mobility.
In order to get accreditation for transports inside the Service Center prior request to Port Mobility is necessary.
Tourist buses that don't find enough space at the Service sencer are allowed to temporally park at the appointed area at Varco Vespucci, while they wait to enter Largo della Pace.
After a 60-day trial period, once the service offered has been monitored to improve the service for tourists, the System Authority will release a definitive regulation.
DOWNLOAD AND READ THE FULL DECREE (ITALIAN)

FOR FURTHER INFORMATION ABOUT THE SERVICE CENTER LARGO DELLA PACE --> CLICK HERE