The exclusive Residential Ship The World at Civitavecchia
The World, the world's first Residential Ship, arrives at the Port of Civitavecchia
Your dream is living always on a cruise, waited on hand and foot, travelling and visiting the most beautiful places in the world?
You can do it: you only need... from 700,000 to over 6 milion euros plus a small assets over 4 milion euros and finally 1 of the 165 residences aboard The World will be yours! :)
And thinking that from the outside, this ship moored today (17th August 2016) at Pier 10 of the Port of Civitavecchia, looks just like any other cruise ship...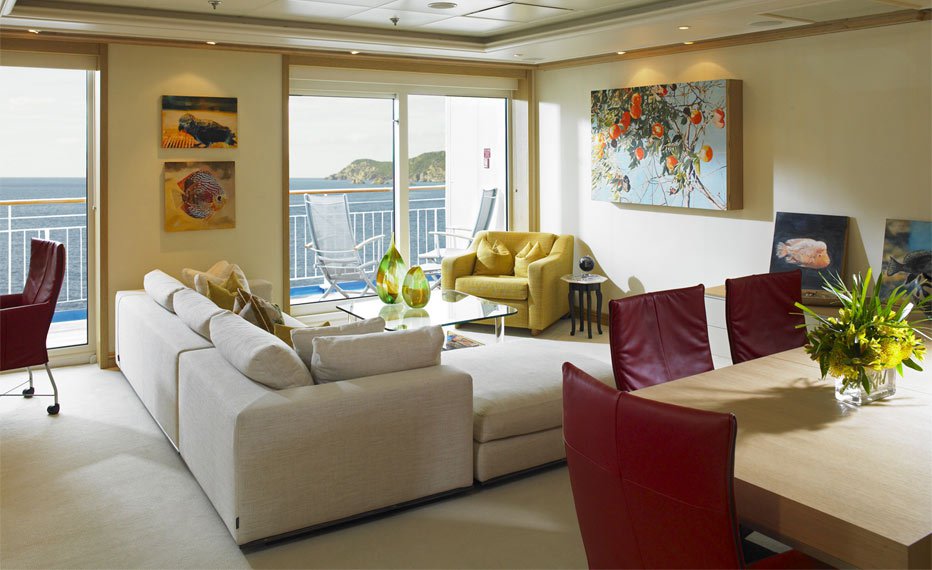 Well, given that we can dream all we want, let's look closer and discover what we can find on board this super floating community.
The World has 12 bridges, a great hall, four restaurants, three bars, a cigar lounge, a boutique with showroom, a food store, a fitness center, a pool hall, a golf simulator with putting green, a tennis field, a jogging track, a SPA, a swimming pool, a theater and a library.
WOW! What do you think, is that enough?
With its 43,524 tones of gross tonnage, The World has been sailing the seas around the world for 13 years now. It is the largest Residential Ship operating nowadays, although they prefer to call it residential yacht, since it has endless comforts on board.
The Residents determine every year the itinerary with the Captain and the managing team. The Residents come from 19 different countries (most of them from the US) and are waited daily by about 200 crew members.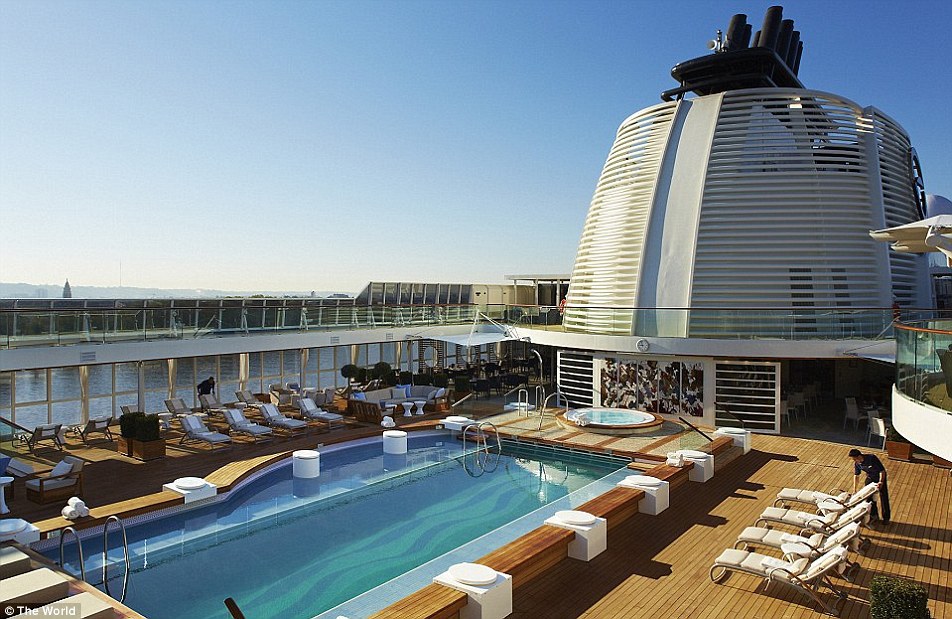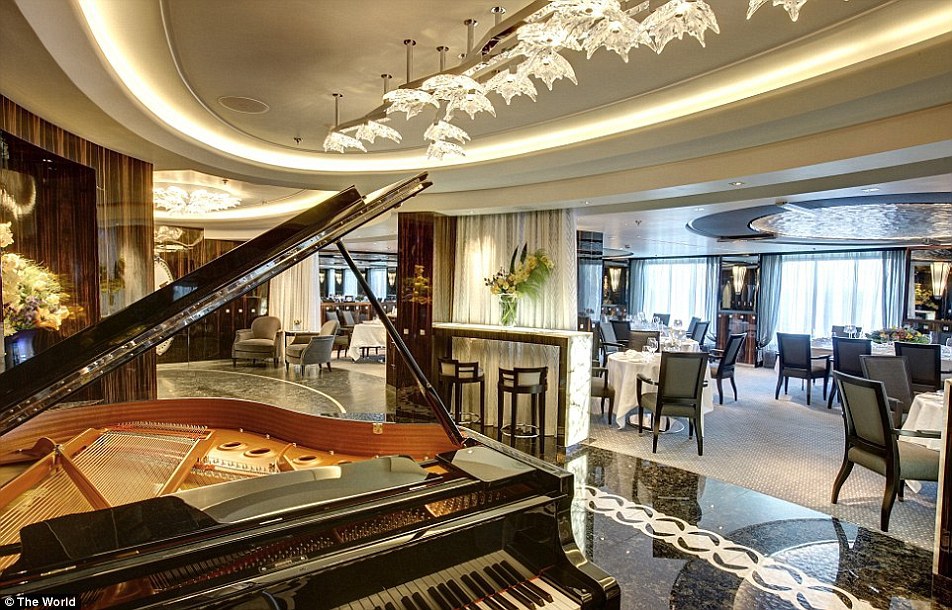 For most of the Residents, The World is a holiday getaway, an ideal solution for cultural, adventure or relaxing trips. An even more luxurious alternative to owning a second house at sea or in the mountains.
Few live there indefinetely and some even rent their appartments during the year, with prices ranging from €1,000 to €2,000 per day.
In average, on board the ship are usually about 150-200 people counting residents and guests.
How big are the appartments?
Well, The World has 106 large two-bedroom and three-bedroom appartments (100-300 square meters); 19 smaller one-bedroom and two-bedroom studio residences (60-90 square meters) and 40 studio residences (about 32 square meters).
CURIOUS FACT: in order to buy an appartament you need to have a clean criminal record and present a list of your assets, which will be checked by the Company's accounting and law team!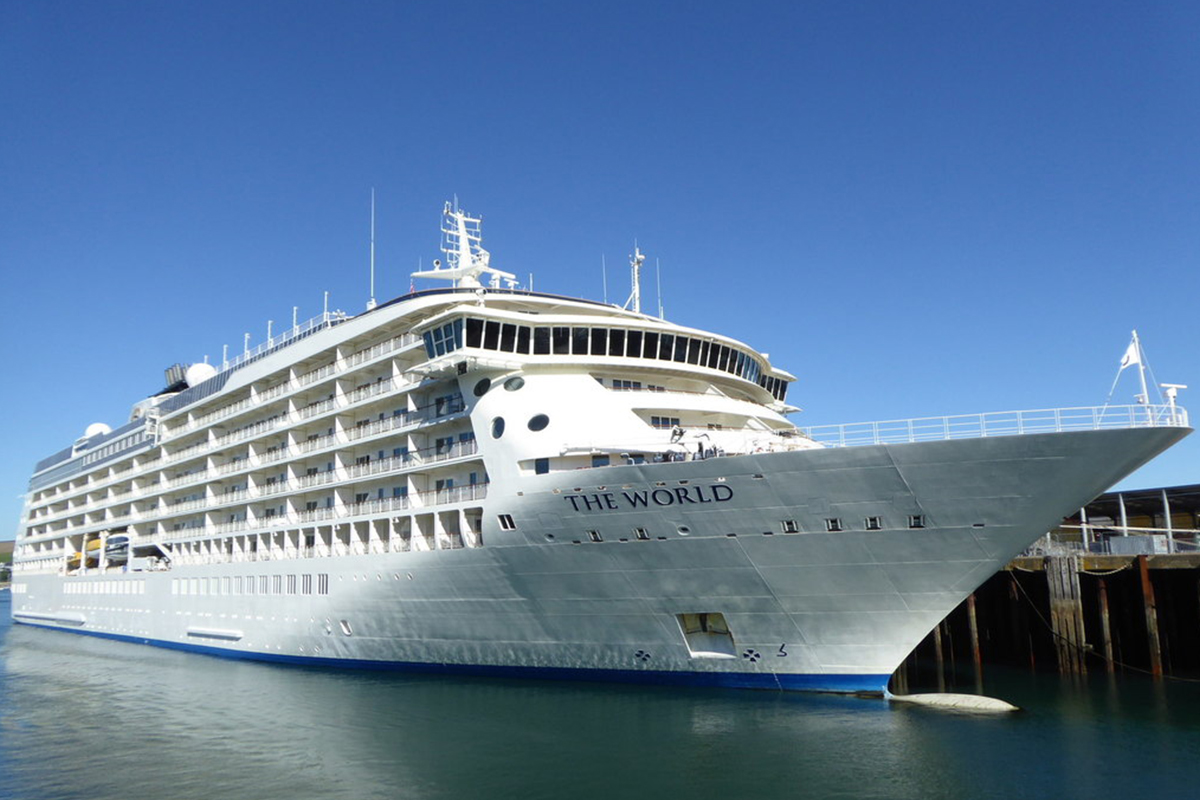 Be honest, you are giving it a thought aren't you? :)
Anyway, tomorrow 18th August, The World will leave the Port of Civitavecchia to reach for new destinations, but after all, even if it's been short, it's been such a nice dream... or was it all real?