Allure of the Seas, the biggest ship in the world in Civitavecchia
The Royal Caribbean has chosen the port of Civitavecchia for cruises 2015 in the Mediterranean: dimensions, destinations, days of departure, pictures and curiosities.
Built in Finland in less than a year, with an American passport, the cruise ship Allure of the Seas will amaze you.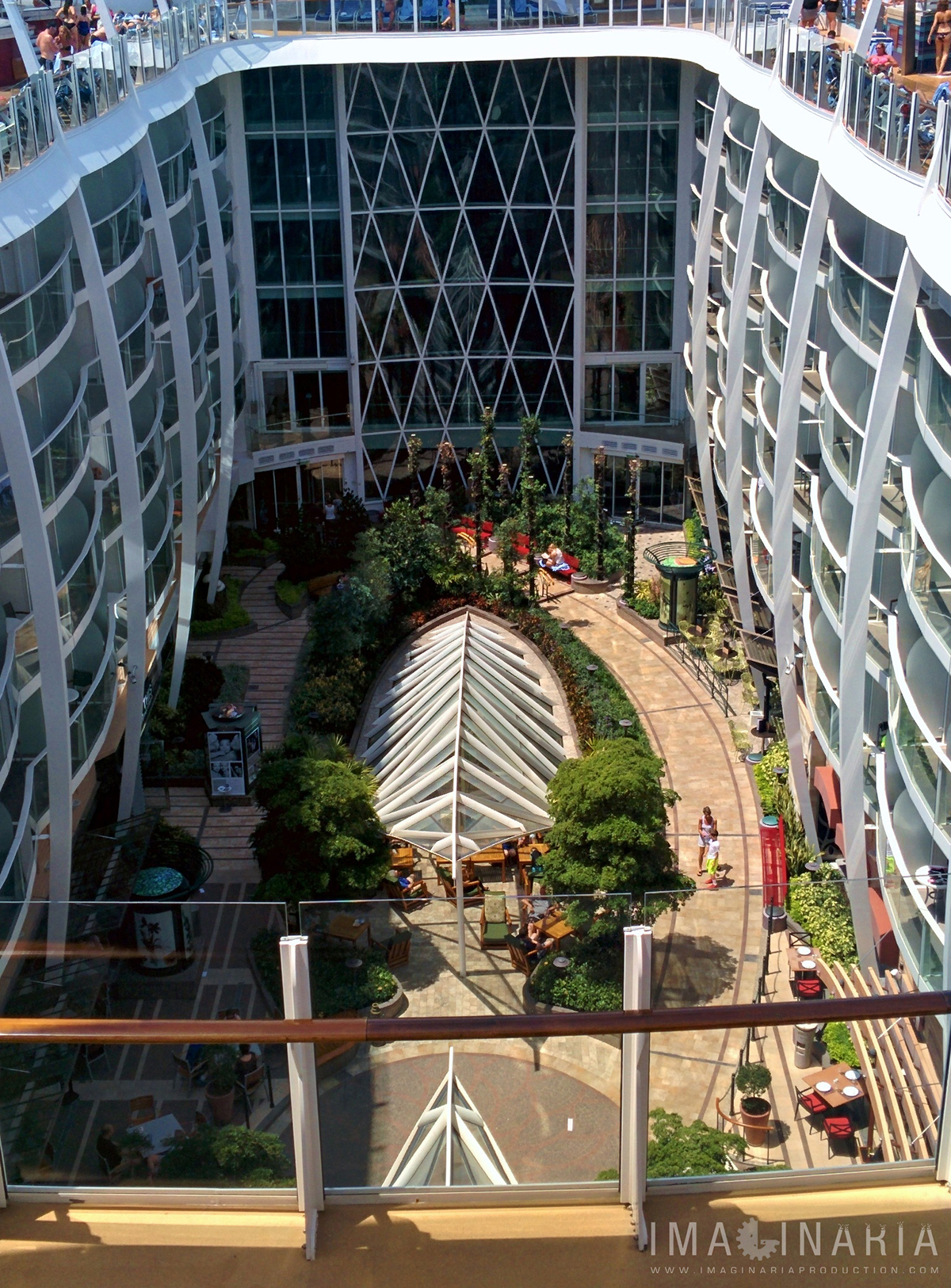 362 meters long
72 meters high
speed 22 knots
2.700 cabins
up to 6,400 passengers


For summer and autumn seasons 2015 the Royal Caribbean has chosen Civitavecchia as departure port for cruises in Western Mediterranean.

In this article you will discover everything you need to know: destinations, routes, curiosities and pictures of the biggest ship in the world.
DESTINATIONS, TIMETABLES AND DEPARTURE DAYS
The Allure of the Seas will set sail from the port of Civitavecchia every Thursday at 8 pm, from May 21 to October 22. Royal Caribbean has chosen this year 5 destinations for the Western Mediterranean route: Naples, Barcelona, Palma de Mallorca, Marseille, La Spezia.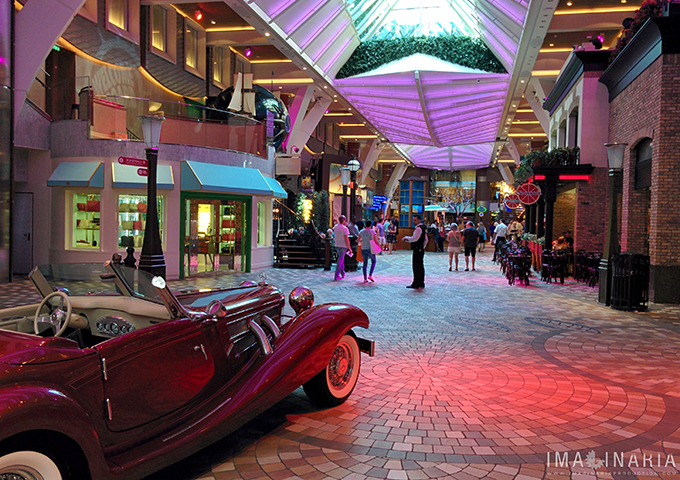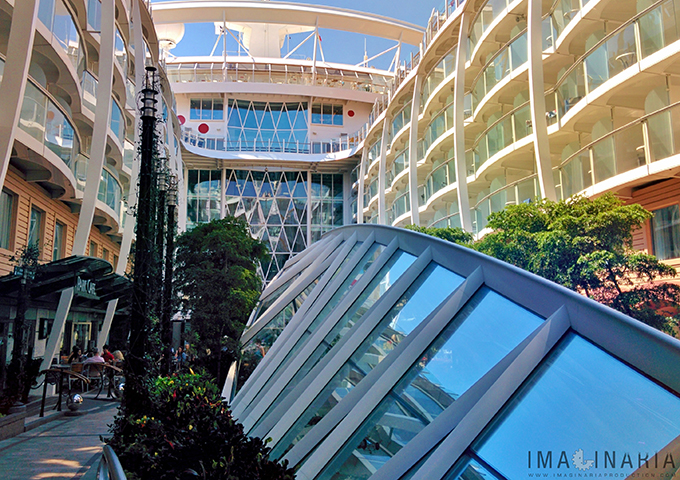 WHAT TO DO, CURIOSITIES AND PICTURES
The Allure of the Seas is a true floating city with 7 neighbourhoods, one of them the Central Park, first real park in the sea, with well 12 thousand living plants on board. It is impossible to get bored, there's entertainment for every taste.
You can jump, suspended over the sea, with the Zip Line or ride the waves with the surf simulator.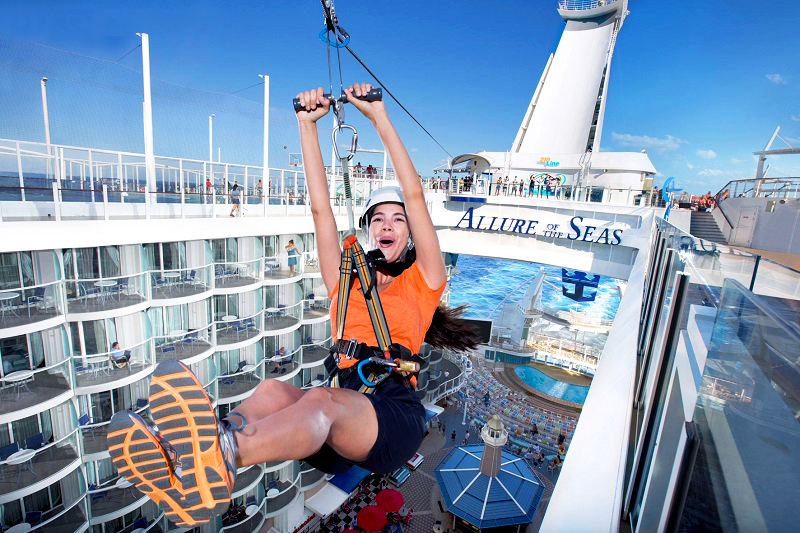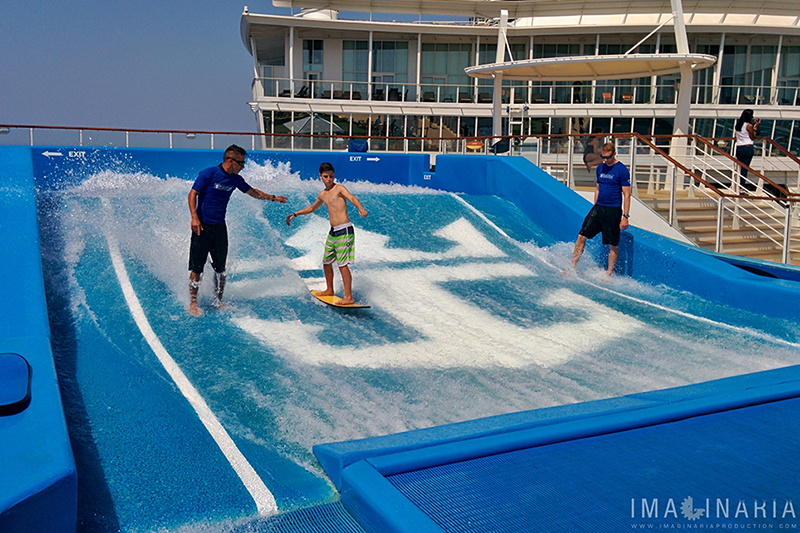 Going for a walk along the Royal Promenade sipping a Starbucks coffee or visiting some of the many shops.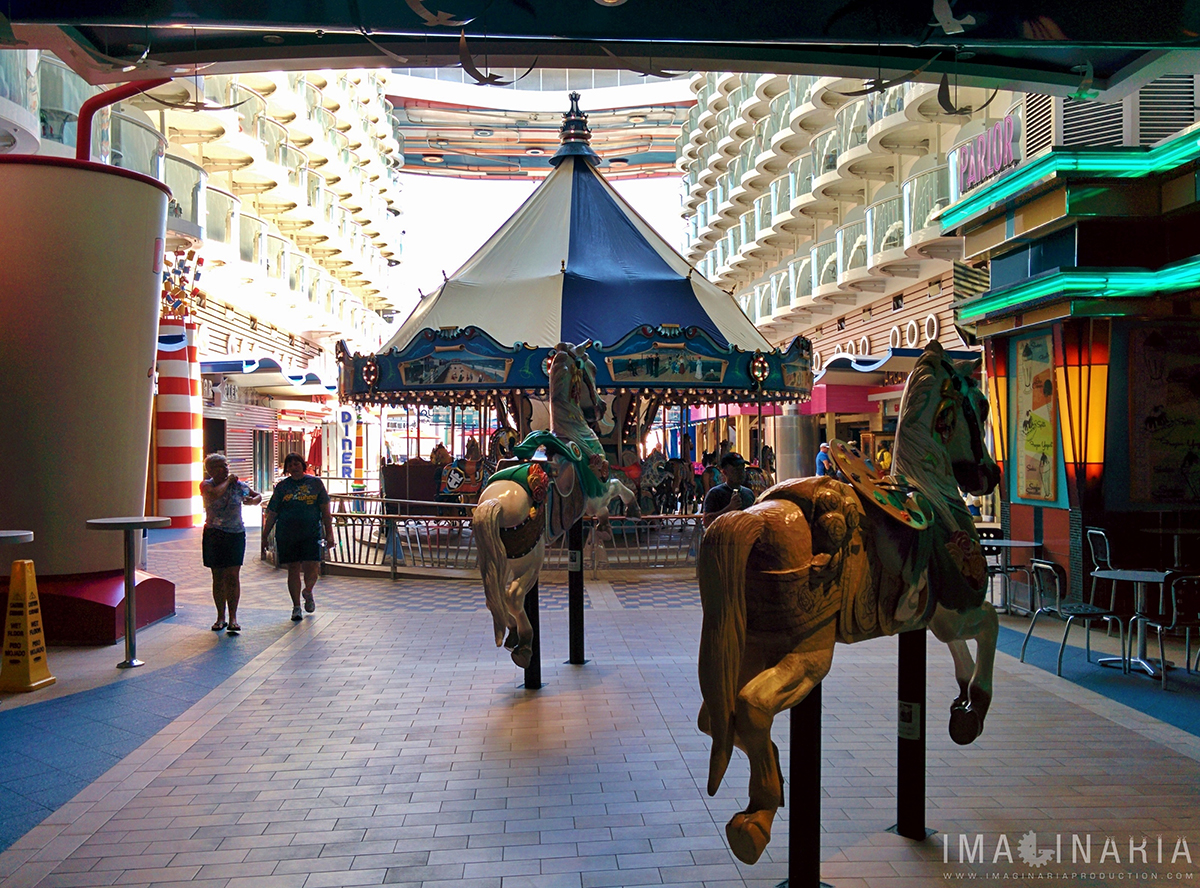 Attending a show in the theatre, playing golf or basket and doing free climbing. Obviously there are also plenty of swimming pools for both adults and children.
There is a whole neighbourhood especially for children, the "Adventure Oceans", with games and entertainment and a fascinating handmade carrousel. There are also relaxing rooms and a fitness centre, 20 bars (of which one is moving!) and a three-storey dining room.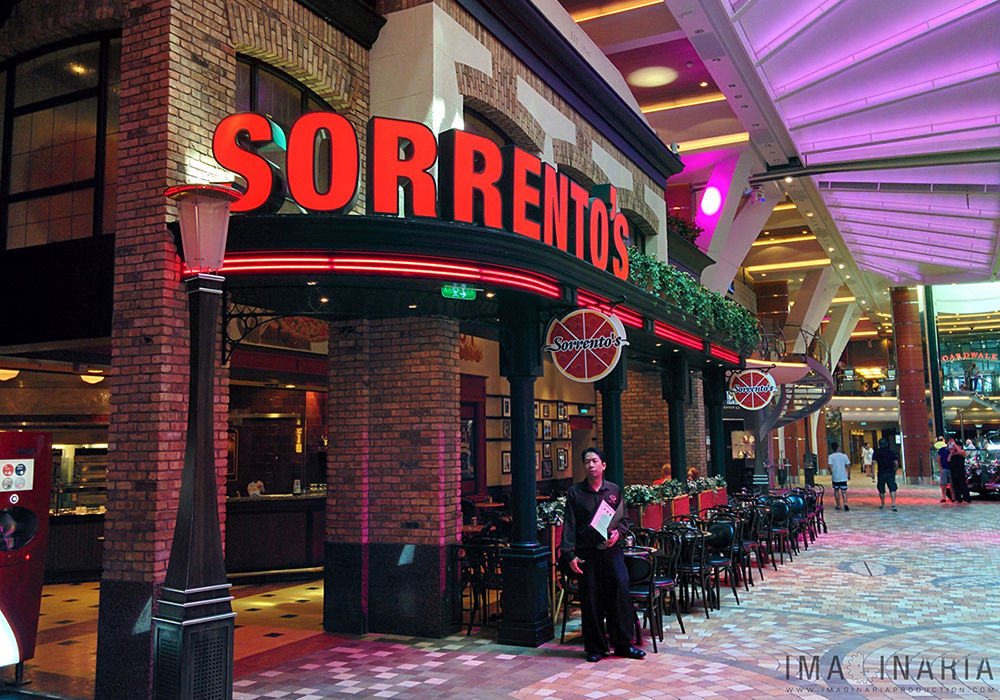 Where to sleep? You can choose among 37 different accommodation categories from the most basic cruise rooms to two-storey loft suites with exclusive sea views.
Now you can say you really know everything about the biggest ship in the world. We invite you to refer to the box below for further information.
Have a nice trip and enjoy!
Useful information
Thanks to MATTEO MANZI and all IMAGINARIAPRODUCTION.COM staff for such great pictures.
HOW TO GET THERE

TIMETABLES

From May 21 to October 22 2015 the Allure of the Seas will set sail every Thursday at 8 pm from pier 25 of the port of Civitavecchia

PRICES

Prices obviously may vary depending on the season and availability. To help you get an idea, prices range from €1,100/1,200 for internal rooms up to over €2,700 euro for suite rooms. Rooms with a balcony are between about €1,450 and €1,500.