Navalia: traveling exhibition at the Rock of Civitavecchia
A trip amidst old restored wreckage and unique finds that help us understand the great technology of the Roman fleet up to emperor Trajan times
The exhibition will be open to public until next 15 October, at the Ancient Rock of the port of Civitavecchia, and we highly recommend you to go and visit it.
We are talking about Navalia, a traveling exhibition unique in the world where you can see and touch yourself some historic finds belonging to the Roman fleet, skilfully restored by the Archeological Center of Naval Studies.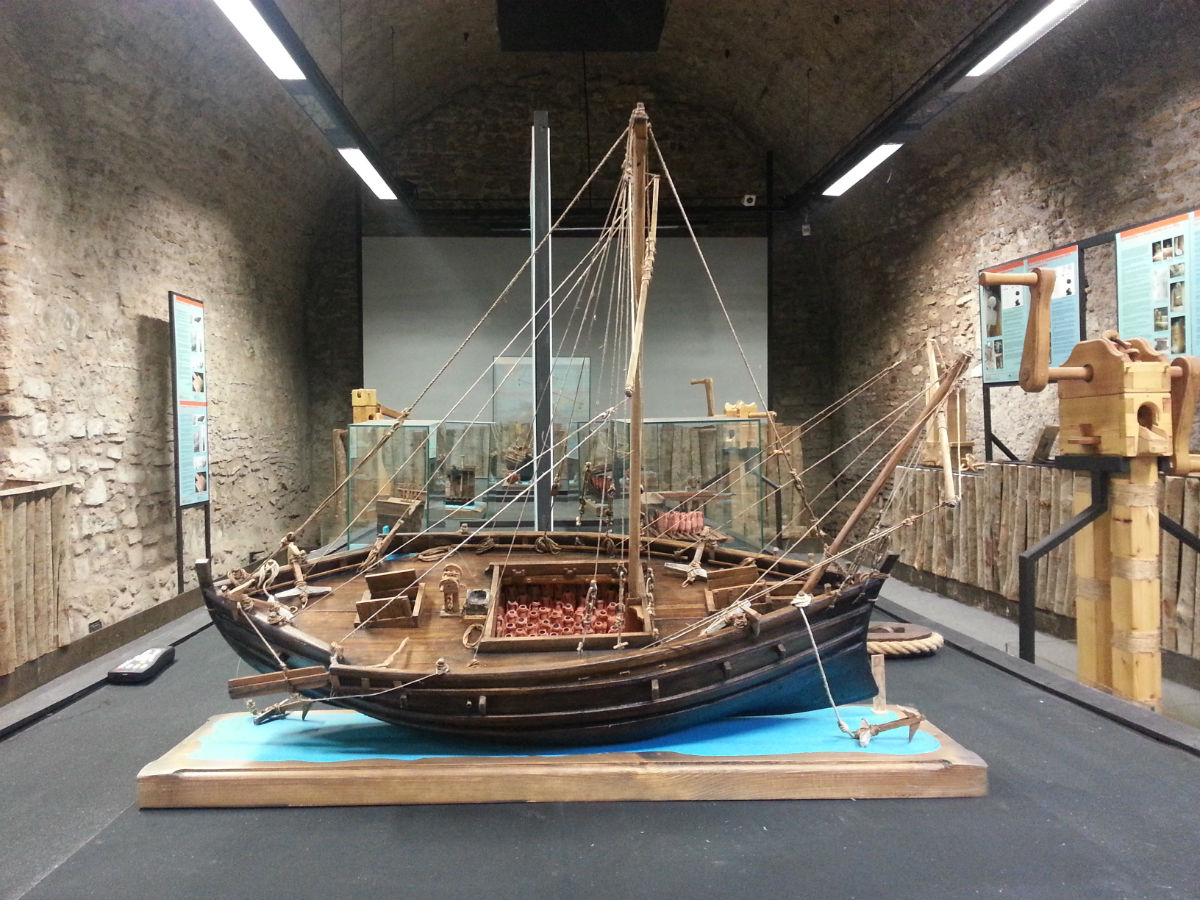 It is a real trip among old wreckage and historic finds. Some guides (also in English) available in the exhibition, will help you understand the technological abilities and power achieved by old Romans.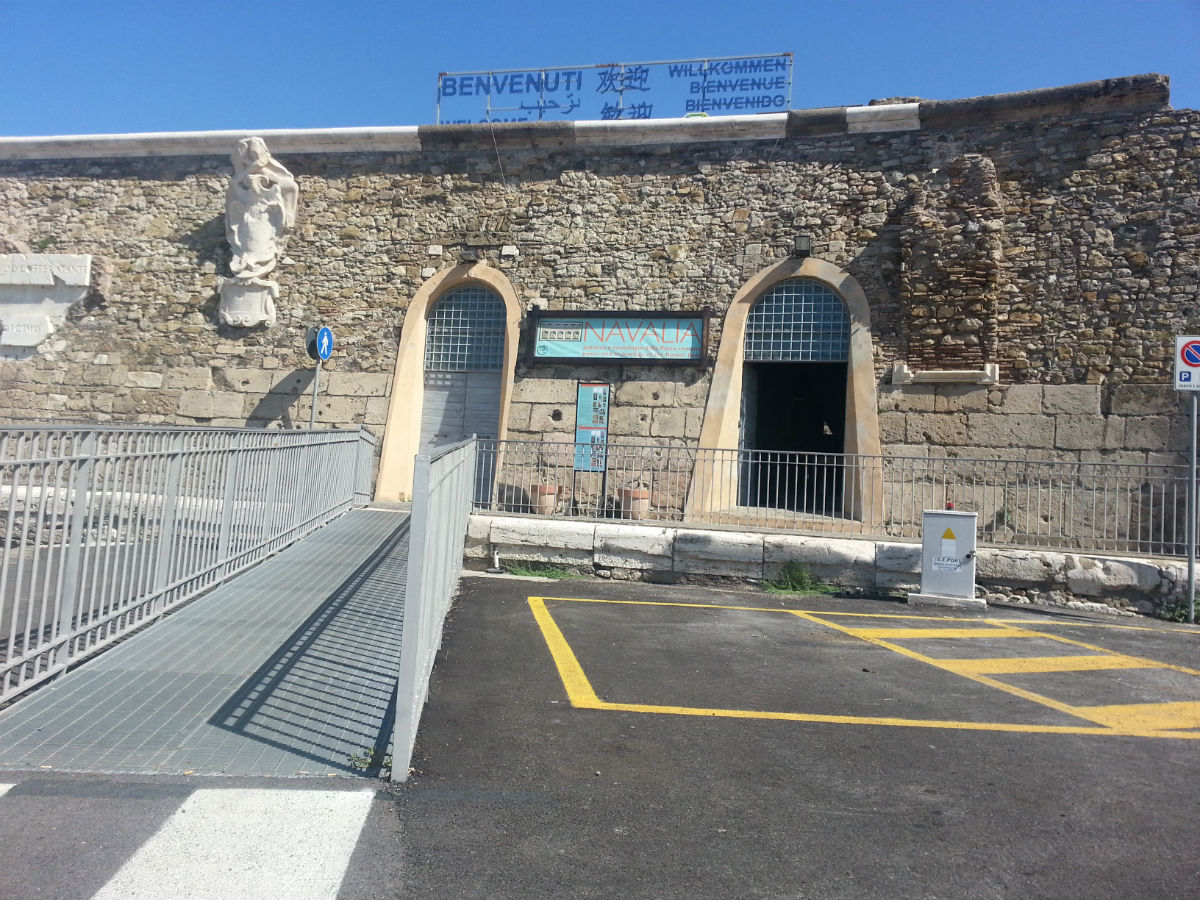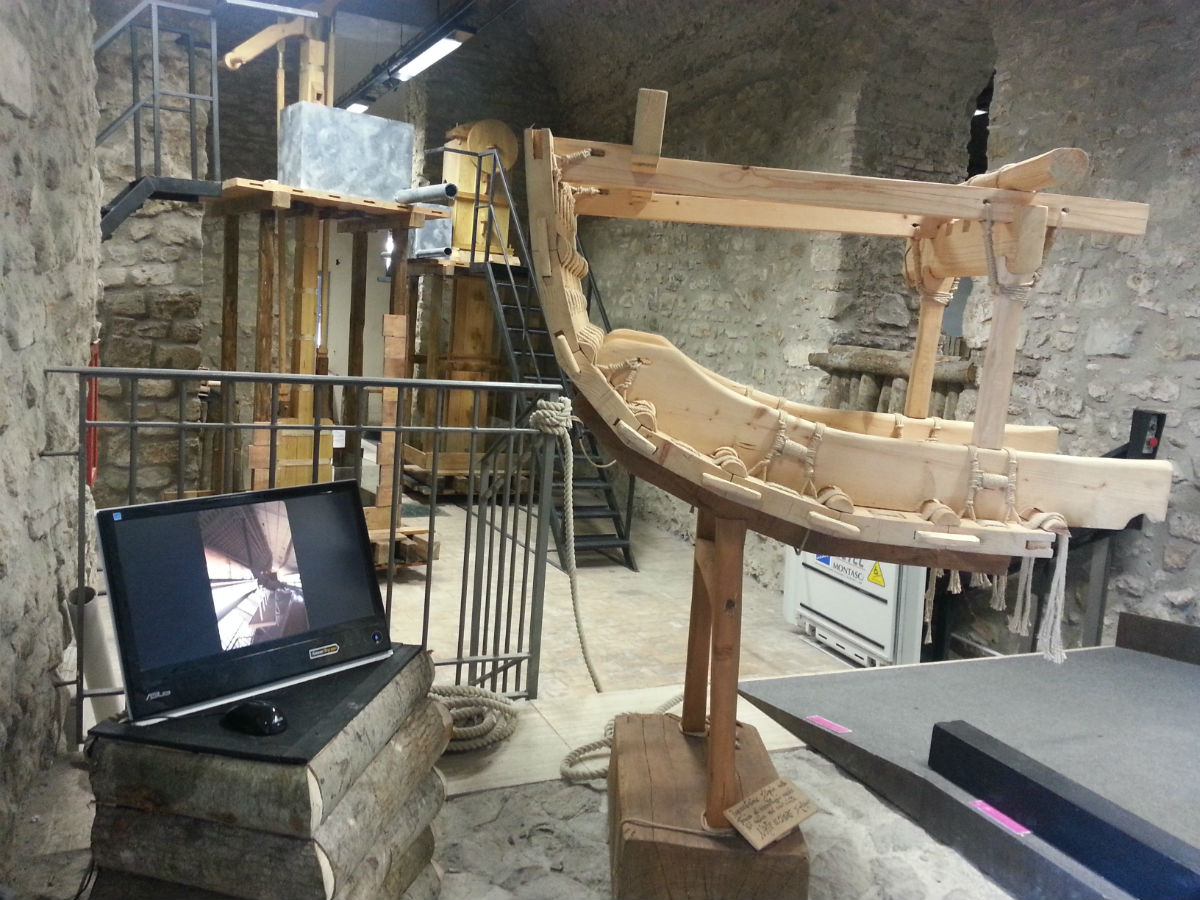 We have spoken to Mario Palmieri, creator and organiser of the exhibition, which has been long wanted. This famous and renowned ship's carpentier has been "on the stage" for over 30 years.
Now, Mario tell us about this exhibition:
The exhibition is part of the project Navalia, a wider project for which we are awaiting, together with the Archeological Center for Naval Studies, scientific recognition by the Miur (Italian Ministry of Education and Research).
Unique and traveling, why?
Unique because we have made working on scale reconstructions of hydraulic machines, of sailing equipment and riging, of ships and anchors. On request, you can see the hydraulic machines working (and we assure you that it is a real show (editor's note)).
Traveling because we consider Rome as the ideal and final place for this exhibition.
I would like to take the chance to thank the Port Authority, Civitavecchia's Town Council, the Port Captaincy and Port Mobility for giving us such a big hand in making this exhibition possible. In addition, the location is just wonderful.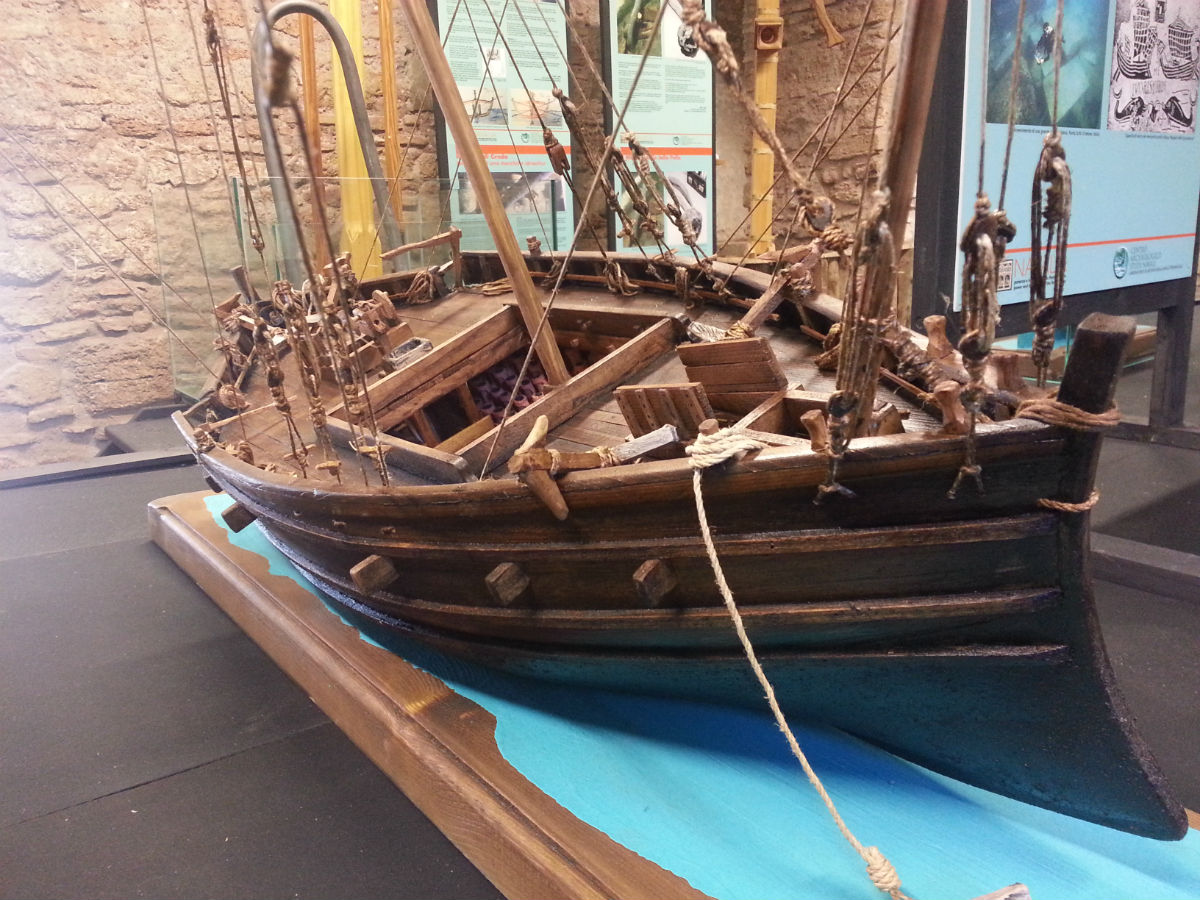 How was this show born?
It was born from the idea, or maybe of the chance, to scientifically proof how the hydraulic systems used by old Romans work. When it came to technology there was no one like Romans. Roman society created and improved principles and concepts from other people which whom they had engaged. The great aqueducts, specially in the Turkish and Frech area, provide a good example. Other examples can be seen in function in this exhibition.
What about Leonardo da Vinci?
I say the technological skills achieved by Romans were somehow superior to those of genius Leonardo, even to some machines from the 19th and the 20th centuries! In our opinion history has to be updated, and with this exhibition, we want to pay homage to the technological greatness reached by the Roman empire.
the technological skills achieved by Romans were somehow superior to those of genius Leonardo
Mario Palmieri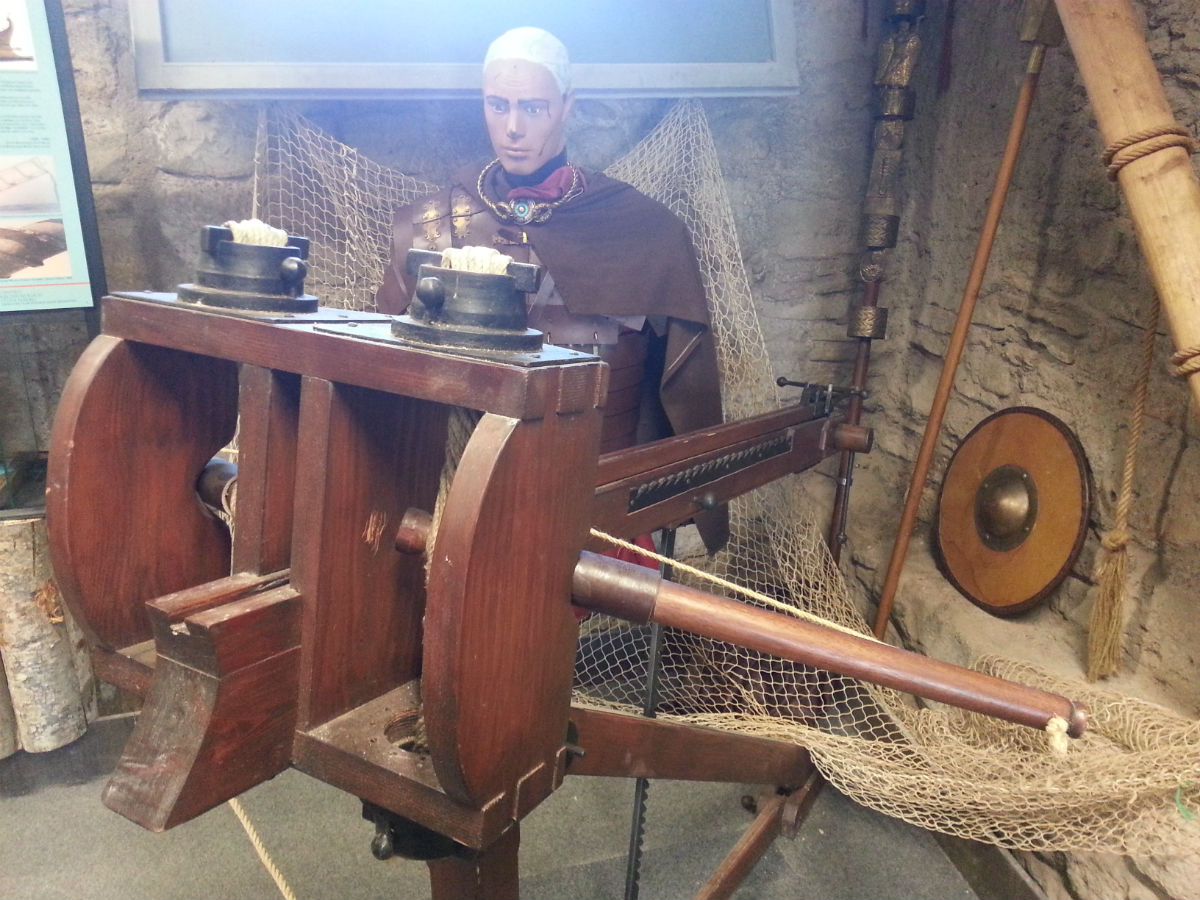 Thank you Mario, would you like to conclude the interview?
We are planning some events with gladiators and Roman troops that will animate the exhibition. If you love history and are curious to discover and watch some historic machines and finds working, you can't miss this exhibition.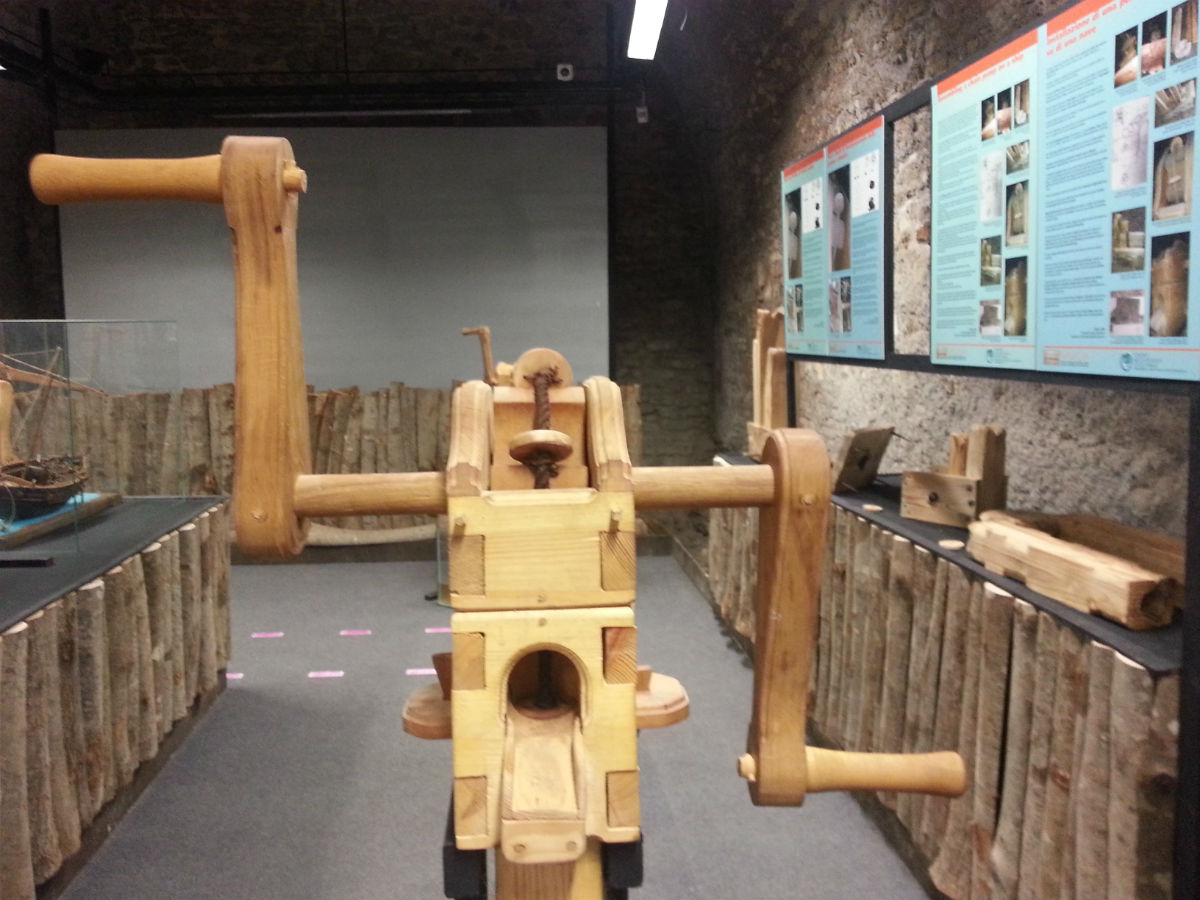 We don't know whether we should be speaking of "fantarcheology", but visiting this exhibition, if you have some fantasy, it really seems like your are jumping back into the 4th century and you can hear the echoing shouts of the old empire. Now, thanks to Mario and the CASN the empire resurfaces. Congratulations.
There's an admission fee for the exhibition. You will find all useful information in the box below.
Useful information
Navalia: a traveling exhibition in the Port of Civitavecchia
For info casnlans@gmail.com
HOW TO GET THERE

Entering the Port of Civitavecchia from Varco Fortezza (Fort Michelangelo) go along the old city walls by Urban VIII next to the Calata della Rocca, go beyond the Vanvitelli Fountain and shortly after, opposite to Porta Livorno you'll be in front of the Rock.

TIMETABLES

From 20 July to 15 October 2015, open every day in the following hours:

- 9.30 am to 1.30 pm (guided visit at 10, 11, 12 am and 1 pm)

- 9.30 pm to 11.50 pm (guided visit at 9.30 pm and 10.30 pm)

PRICES

Adults with guide: €5

Children between 8 and 13: €3

Children under 8: free admission