The new website of the Port System Authority is Online
The new website of the Port System Authority of the Center-North Thyrrenian Sea is online: discover the news
Civitavecchia, 16th January 2020
The new website of the Port System Authority of the Center-North Thyrrenian Sea is online.

CLICK HERE TO VISIT
Born from an attentive graphic restyling and by a profound reorganization of content, the web page, published a few days ago, contains important innovations, including the development of the public area with the aim of ensuring users a faster and more intuitive navigation.
"The new web site blends the institutional and the public site to ensure an increasingly interconnected network. This blend has been made to ensure the greatest possible transparency to users", explains the president of the Port System Authority of the Center-North Thyrrenian Sea, Francesco Maria Di Majo.
"The communicative style is aimed to combine these two aspects and translates into a precise but not bureaucratic language, friendly without being colloquial. From a technical point of view, the new website has a more modern interface, accessible from all electronic devices (pc, tablet, mobile phones), and it is fully compliant with the web services design guidelines of the Public Administration", specifies the president of the Authority.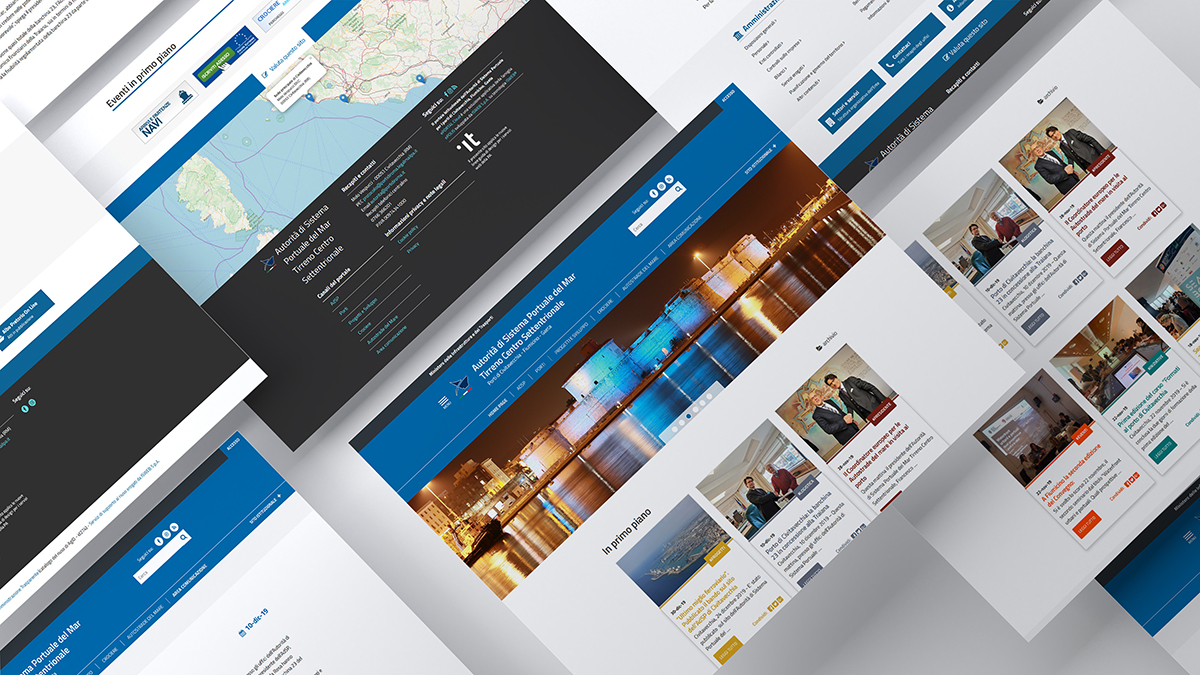 "The news, compared to the previous version, complementing the general restyling, are the activation of the social media profiles (Facebook and Instagram) reachable through the institutional site"; concludes di Majo.
Particular attention has been given to creativity, to communication, usability and accessibility, in order to convey and reinforce the identity of the service, to support users in the use of the information, to increase the perception of the values of the service, to improve communication addressed to the different target groups. Also, the presence of the Lazio Network on social media, with their immediacy and ability to engage is a significant element in order to increase visibility and brand awareness of the AdSP in an integrated communication.
The site will arrive as a completion of a re-engineering phase of the websites of the Port System Authority, which has renewed the Transparency Portal and the Official Notice Board. With the publishing of this website, all their websites are now standarised.