The New Tourist Map of Civitavecchia
Port Mobility is pleased to present the new Tourist Map of Civitavecchia: places of interest, itineraries, useful information and much more...All enriched by Mario Camerini's illustrations.
Dear tourists,
if once you have arrived at the port of Civitavecchia you prefer to stay and explore this beautiful town, not going to Rome...
Don't worry about what to do, as the new Tourist Map of Civitavecchia, our latest project, is now available!
To make it, we have called upon the art of Mario Camerini, a famous Italian illustrator who is specialized in drawing tourist maps from a bird's eye view. Below is the little masterpiece created by Mario.
Do you like it?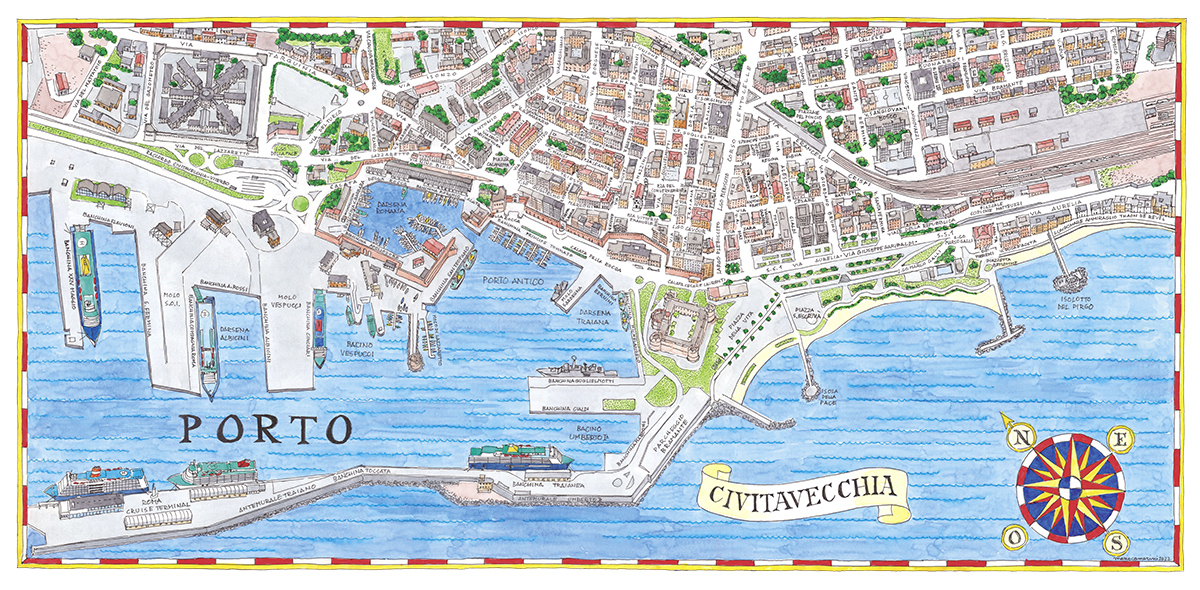 The map is available in Italian and English at all port's information points. Below is possible to download the front of the brochure containing the map, the main sites of interest and much more.

DOWNLOAD THE TOURIST MAP
In addition to the map, there are also three different itineraries enriched by the beautiful illustrations of Mario Camerini.
Historic Port
In the part dedicated to the historic port of Civitavecchia several monuments are described, such as Fort Michelangelo, the symbol of the city. At the center of the imposing Urbano VII Wall is the Vanvitelli Fountain. Further on is the monumental Porta Livorno, which was the ancient entrance to the city.
Nearby are the remains of the Ancient Rock and the Darsena Romana. Not to be missed is the San Pietro's Fort on the Lazzaretto's Dock, the oldest monument in the city.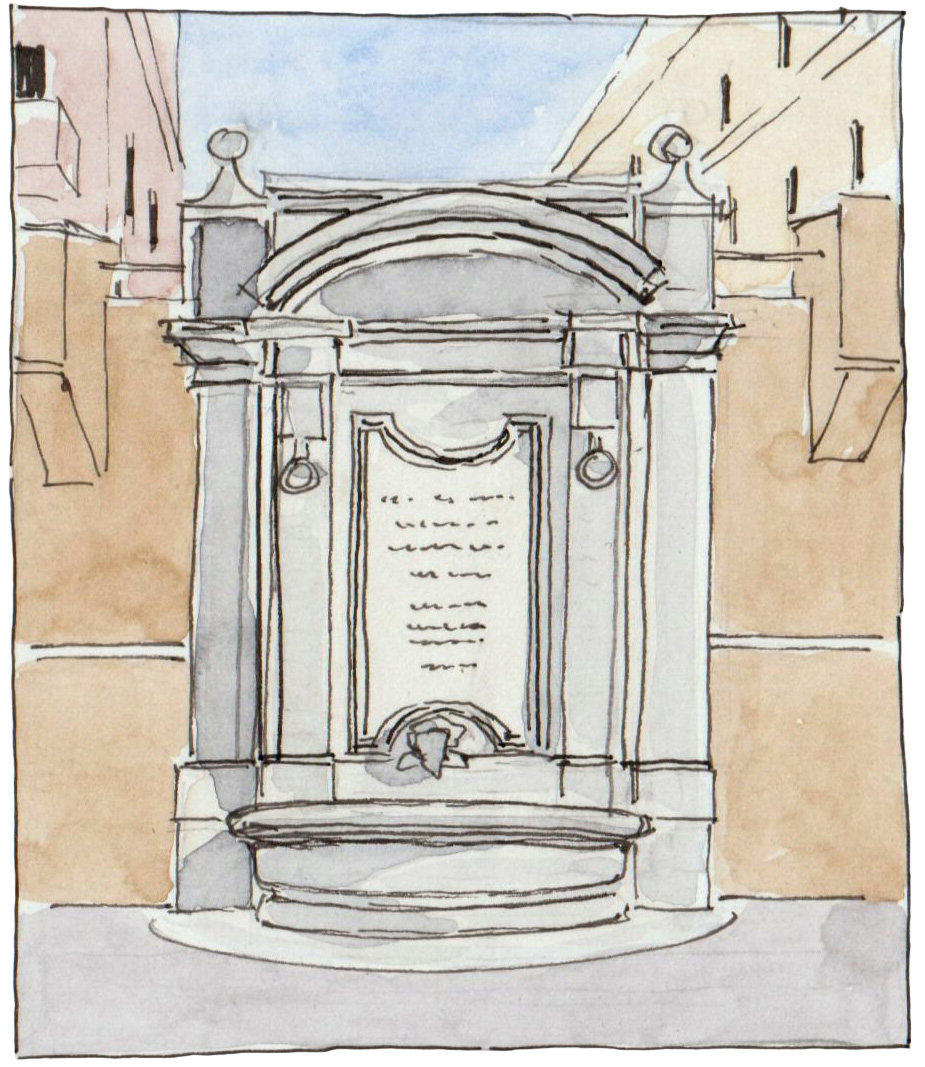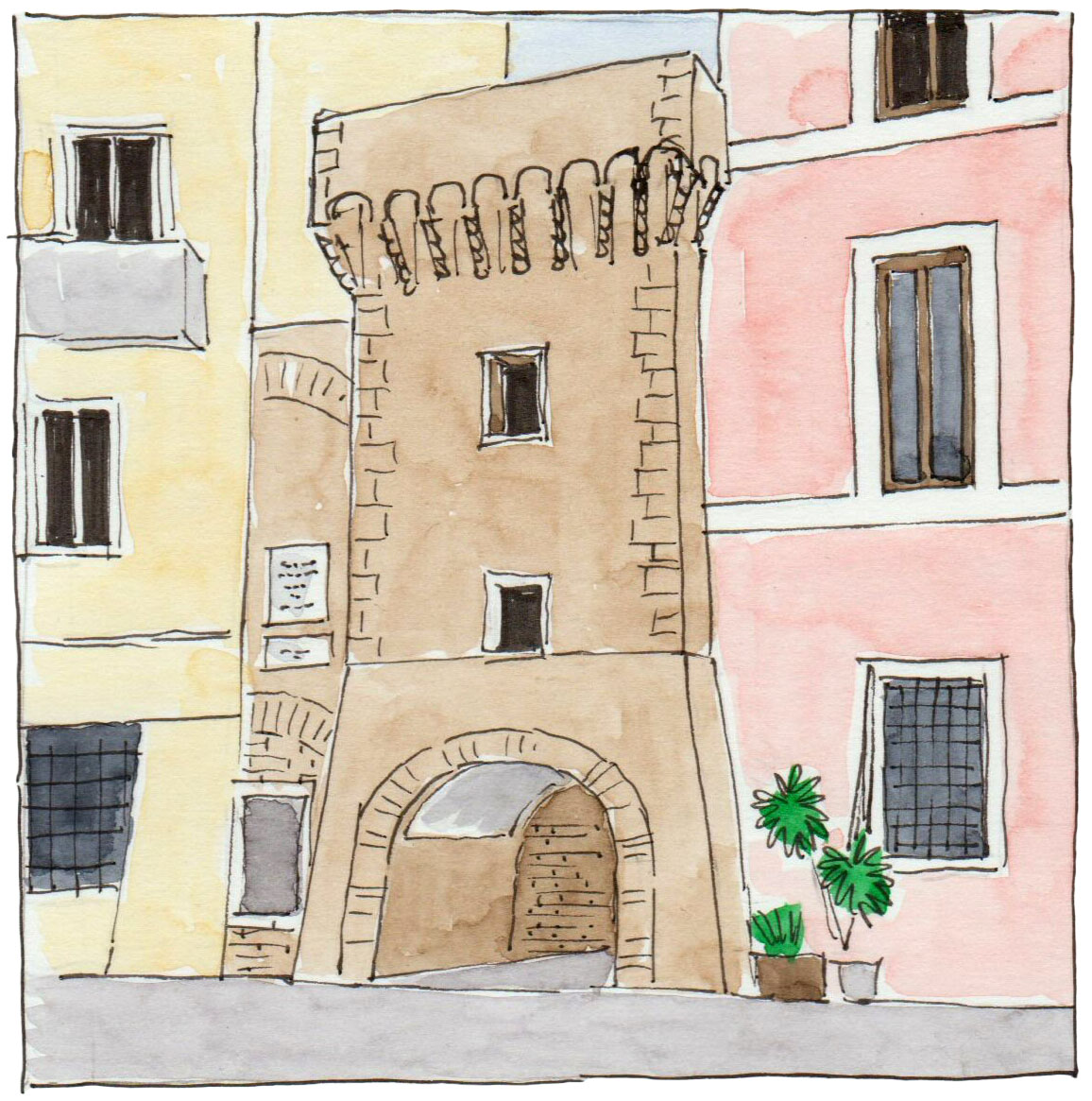 Surroundings
This section is a tribute to the Terme Taurine and the Ficoncella Termal Baths.
The former is an archaeological site located on a hill surrounded by green, a few kilometers from the city center. It is one of the most important Roman-age complexes in southern Etruria.
The Ficoncella Thermal Baths are a thermal complex that has always been appreciated for the beneficial properties of its waters. Ficoncella is located on a hill about 4 km from the center of Civitavecchia.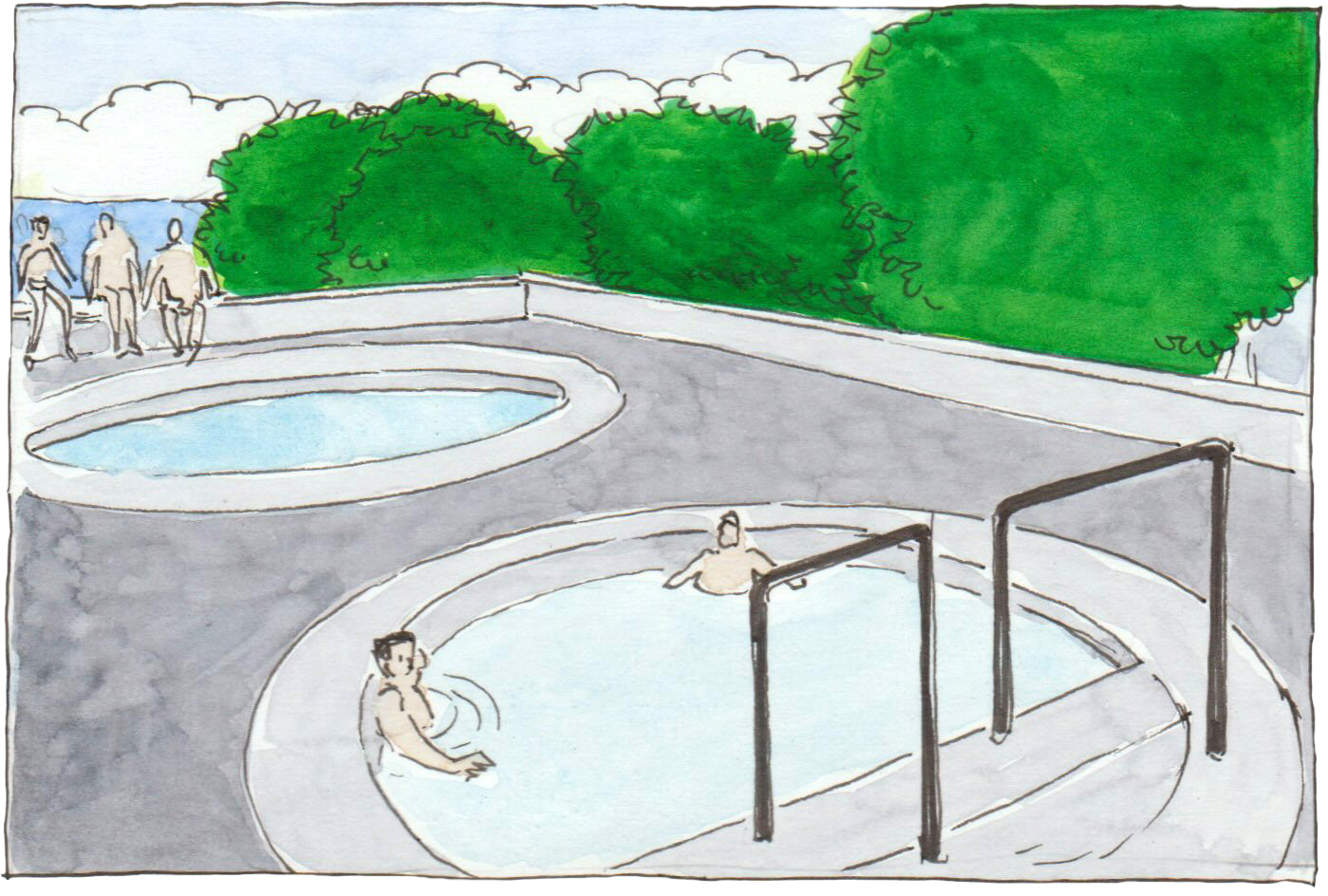 We hope you enjoy it, in the hope that you will appreciate the beauty of Civitavecchia even more!