Pick up the calendar Postcards from Civitavecchia for free
Copies of the calendar 2016 will be distributed for free at the Port Mobility offices. All the emotions of Civitavecchia in 12 wonderful photos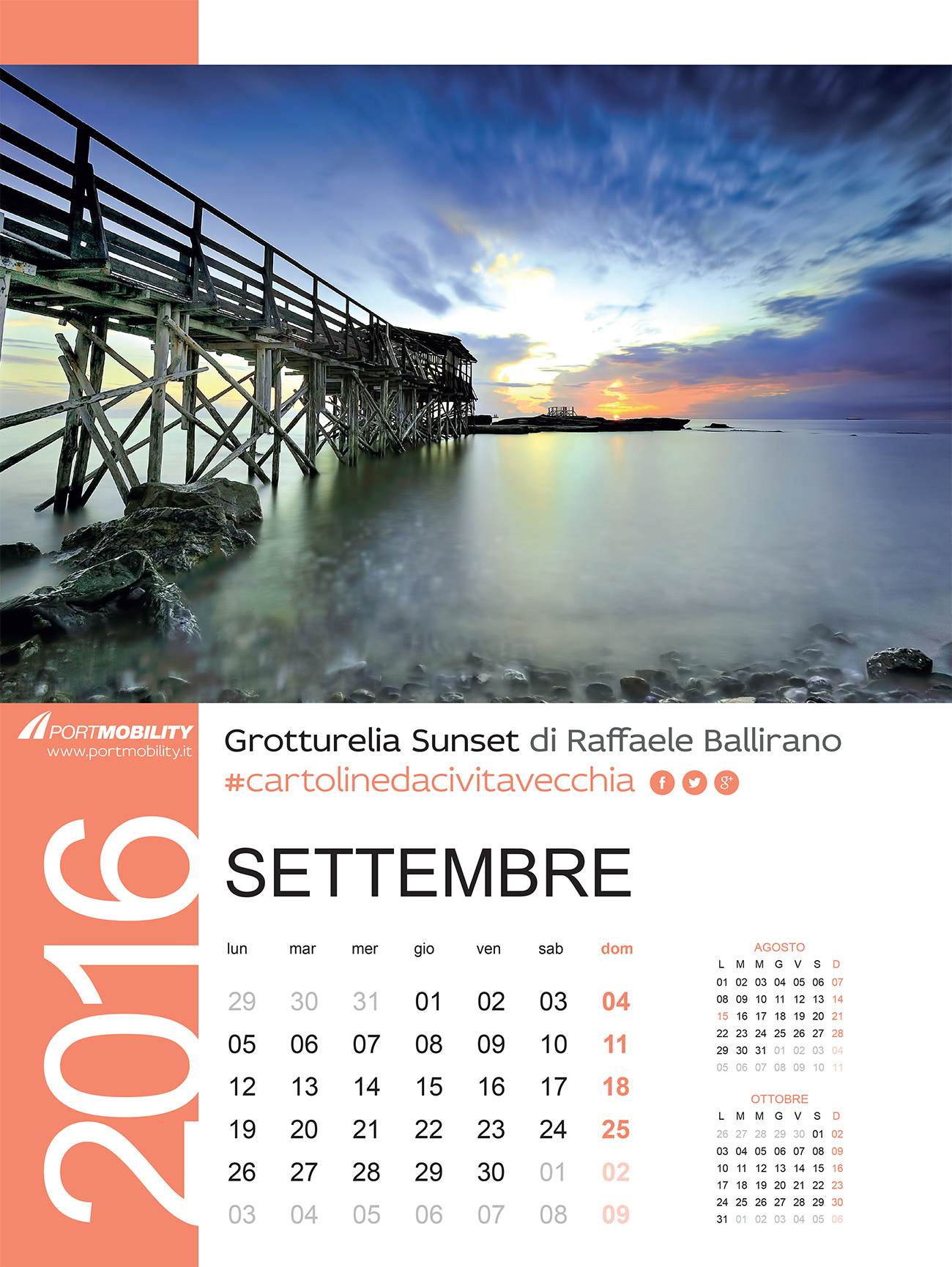 The project, created and produced by Port Mobility, contains the best 12 pictures taken by normal citizens and is an important tourist promotion for Civitavecchia: from the monuments in the port to the churches, from the historical alleys to the sea views.

All the emotions of Civitavecchia in 12 photos!
You can pick up a copy of the table calendar and a copy of the wall calendar per person at the Port Mobility office, placed within the Port of Civitavecchia, only during the following office hours:
Monday through Thursday from 8 am to 7 pm, and Friday from 8 am to 2 pm.
Copies will be available for free until stocks last and until July 15, 2016.
Take home the most beautiful emotions of Civitavecchia!
Useful information
CALENDAR "POSTCARDS FROM CIVITAVECCHIA" FOR FREE
HOW TO GET THERE

Port Mobility offices are located within the Port of Civitavecchia:
Loc. Prato del Turco, 00053 Civitavecchia (RM)

HOW TO GET TO THE PORT OF CIVITAVECCHIA
MAP OF THE PORT OF CIVITAVECCHIA

TIMETABLES

Monday through Thursday from 8 am to 7 pm, and Friday from 8 am to 2 pm.

Copies will be available until stocks last and until July 15, 2016.

PRICES

You can pick up for free a copy of the table calendar and a copy of the wall calendar per person