10 Things To See in Civitavecchia
What to see and what to do in Civitavecchia: tips and useful information about what to visit and where to go
What to see in Civitavecchia? It's hard to answer to this question without leaving something out!
Civitavecchia is, in fact, a city rich of monuments ans archeological sites that prove the historic presence of many cultures and civilisations. The city, developed from an Etruscan village, took on an increasingly strategic role in Roman age, thanks to the proximity to Rome and to emperor Trajan, founder of the city. Later, in Medieval age, the different Popes in charge made a lot of contributions to the city, commissioning the construction of historic buildings, that you an still admire to this day.
Today, the ancient Centumcellae, is a very important center of the Lazio coastline. By the Port every year pass over 5 million people, among cruise passengers, ferry passengers, crew and other visitors.
Enjoying almost always a mild weather, the sea, the historic port and significant archeological and natural sites, a well-preserved Medieval historic city center and much more, Civitavecchia today is a city able to offer a lot to tourists.
1. FORT MICHELANGELO AND THE HISTORIC PORT OF CIVITAVECCHIA
Fort Michelangelo, in addition to being one of the symbols of Civitavecchia, is one of the most important architectonic structures of the Lazio coastline. Enclosed in the historic port, it is absolutely a must both for visitors who have just disembarked in the Port, and for whoever means to go for a pleasant walk in one of the areas of biggest historic and cultural interest.
Site to the Port Captaincy, Fort Michelangelo has been recently at the center of important requalification works.
Discover the itinerary about the Historic Port of Civitavecchia, including as well other relevant monuments like the Vanvitelli Fountain, Porta Livorno, the Ancient Rock and the Lazzaretto Dock.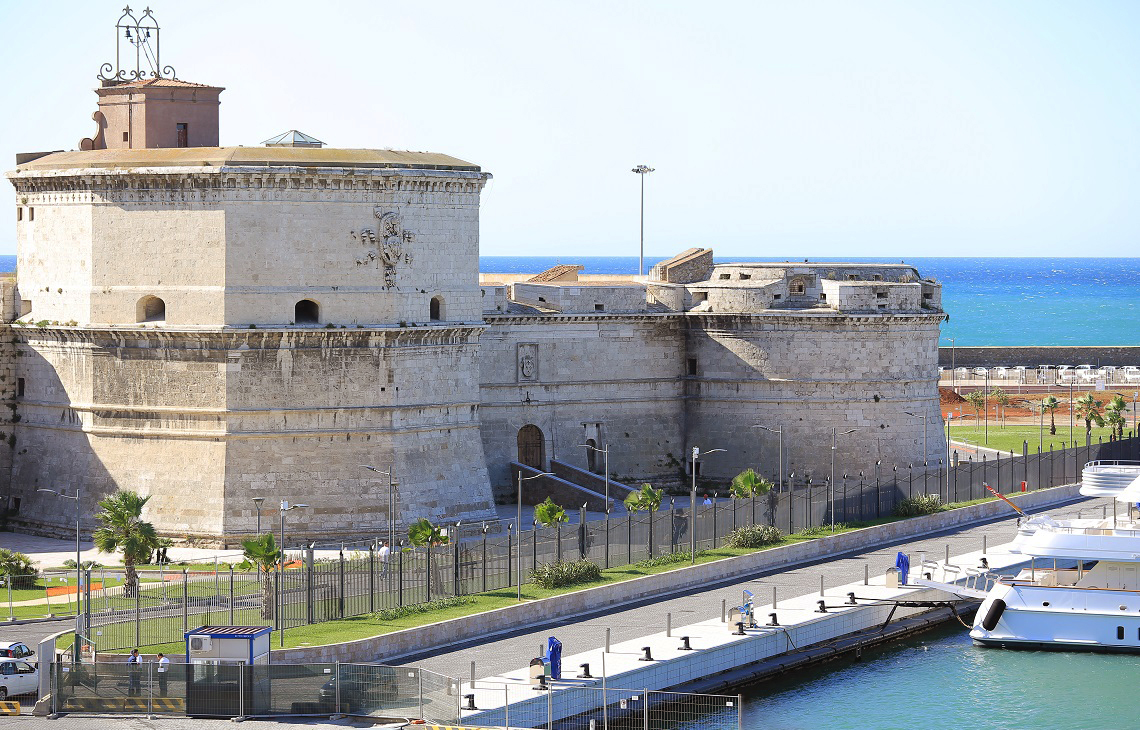 2. THE TAURINE BATHS
The Taurine Baths of Civitavecchia, also known as Baths of Trajan, are a remarkable historic archeological site located in the northern area of the city. Among the remains le rovine si conservano vasche, sale massaggi ed ambienti vari, il tutto ornato da fregi, mosaici e marmi con il quale avrete modo di rivivere i tempi dell'antica Roma.
The Taurine Baths are open all year long from 9.30 to 13.30. For further information about the history of this fascinating place, and to find out all details on how to plan your visit, read the in-depth article!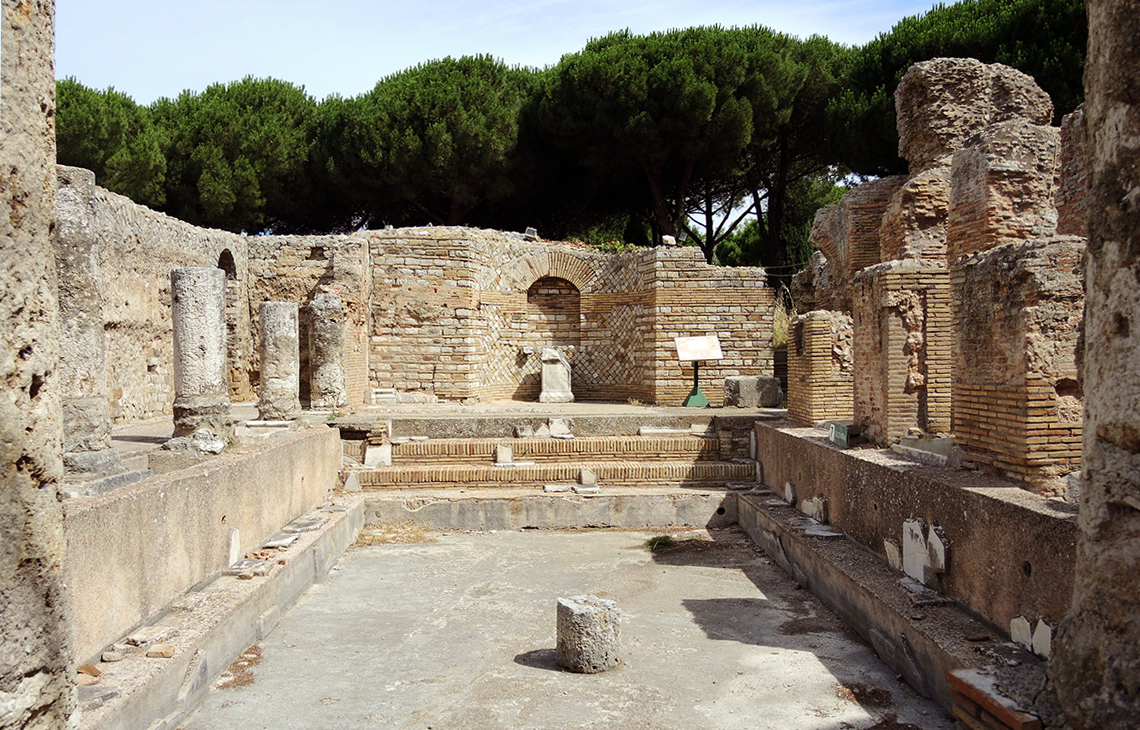 3. FICONCELLA THERMAL BATHS
If you are looking for a way to spend a day of relax and wellness, Ficoncella Thermal Baths are the right place for you! After plunging for some minutes into these miraculous waters you will never want to leave again!
The structure is very old and it was already known and appreciated in ancient times. People used to come here frequently in alternative to the famous Taurine Baths already in Roman age.
The water that flows from the spring today is the same in which emperor Trajan bathed many centuries ago and it is famous for its countless therapeutic properties. Discover how to plan at best your visit to Ficoncella Baths!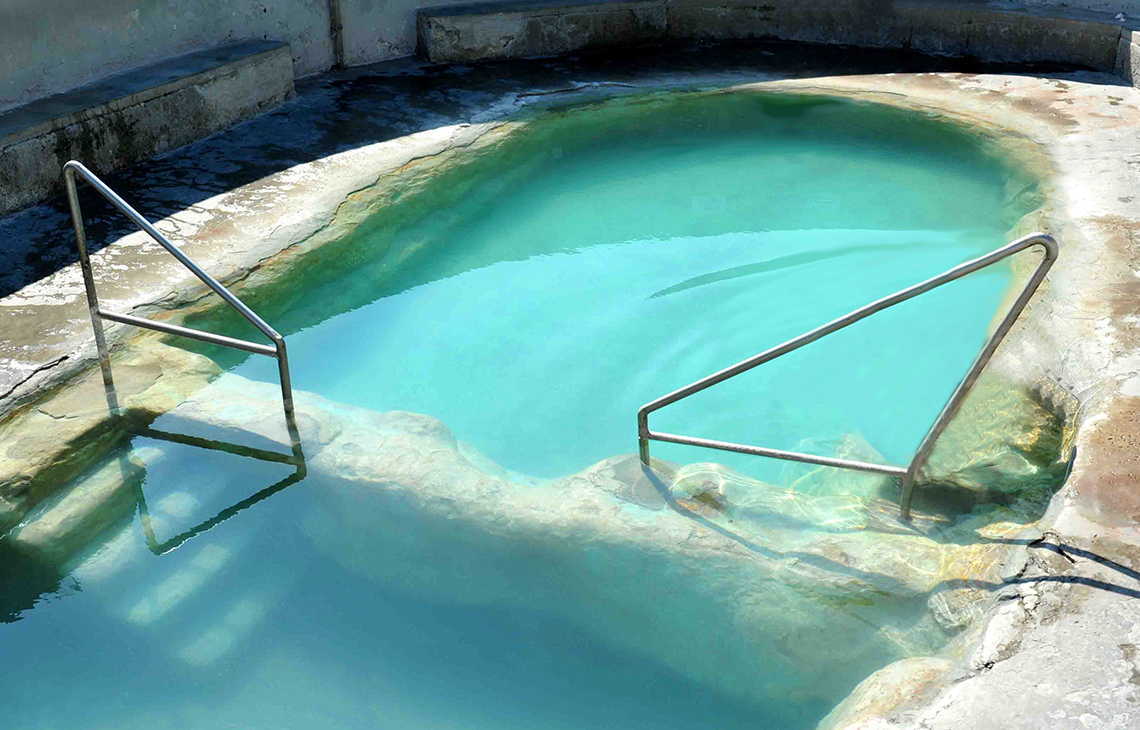 4. THE MARINA AND THE PIRGO
The Marina di Civitavecchia includes the whole stretch starting from Fort Michelangelo, passing by Viale Garibaldi and the Pirgo bathing stablishment, until getting south to the Borgo Odescalchi.
The Marina has recently been subject to important requalification works and it has become an authentic hub for the city, able to host events, concerts and shows. At the center of all the activities, there is the big area of Piazza della Vita (formerly Piazzale degli Eventi), in front of Fort Michelangelo where, in summer, it is usual to find also exhibitions of local and artisan products, stalls, merry-go-rounds and games for children, pubs, street food, news stands and open bars.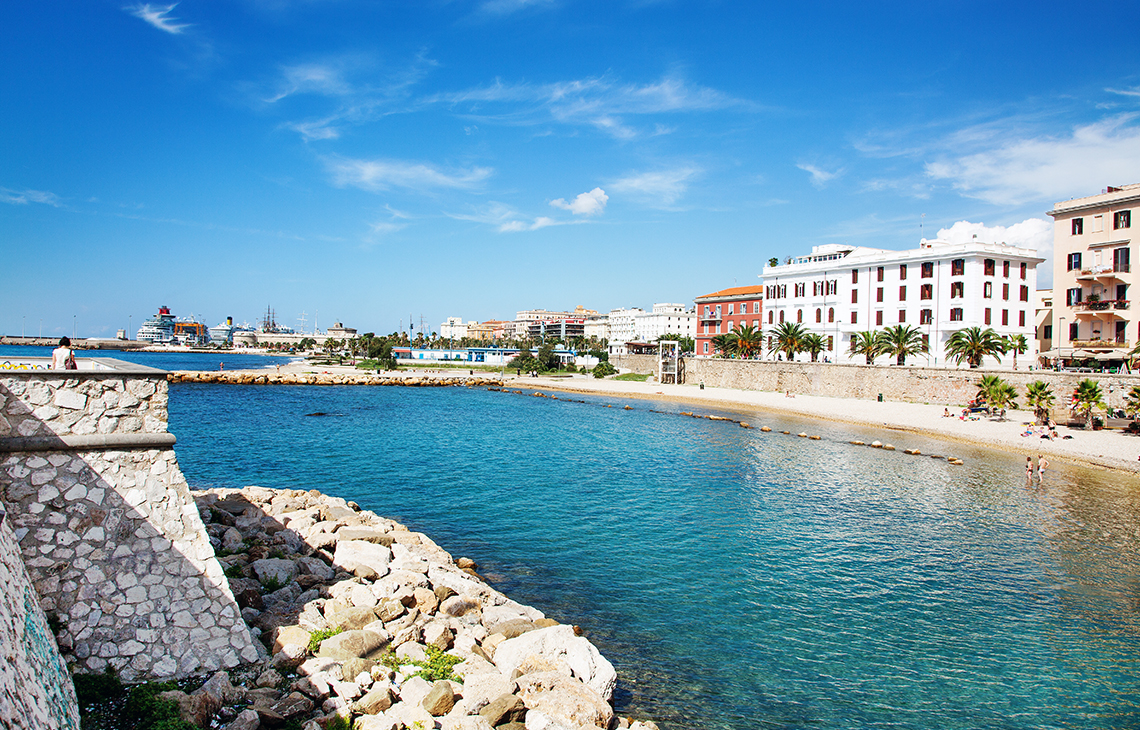 5. THE SANCTUARY OF THE MADONNA OF PANTANO
Approximately 7 kilometers north to Civitavecchia, rises the Sanctuary of the Madonna of Pantano. In a display case is preserved the small plaster figure of the Virgin of Medjugorie, who is said that weeped blood in 2nd February 1995.
Since then, the sanctuary became place of prayer and worship for thousands of faithful who get here from every corner of Italy.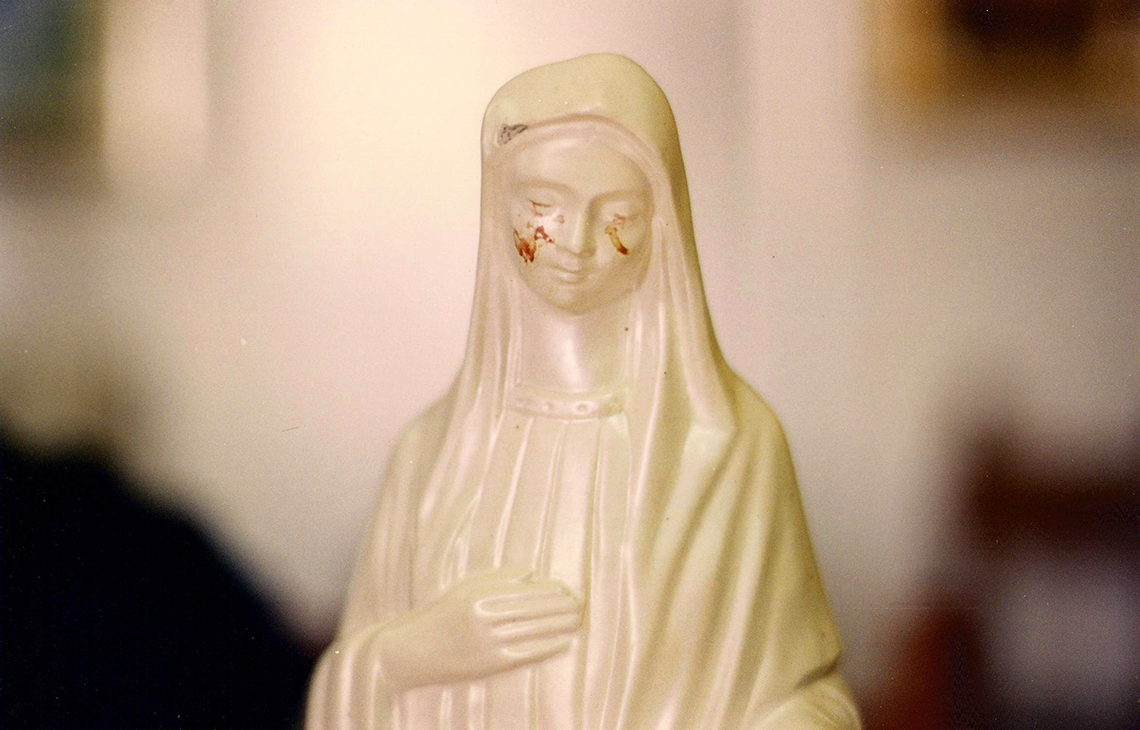 6. OLD TOWN CENTER
Civitavecchia's old town center extends from Piazza Leandra, in the heart of the old Medieval district where the small Church of the Star rises and passing through the Archetto Passage until getting to Piazza Saffi, where it is still possible to see the old city walls built by the Antonio da Sangallo by will of Papa Leone X.
Find out how to visit the city at best from the Port of Civitavecchia with our itinerary.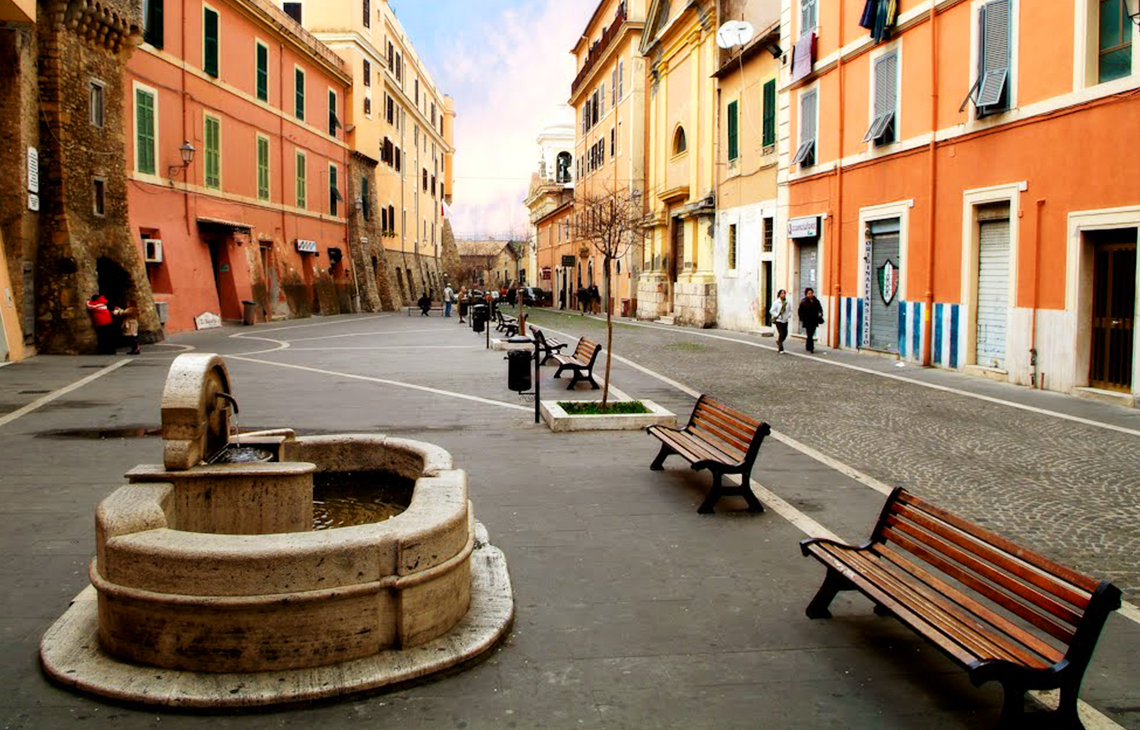 7. LA FRASCA PINE FOREST
La Frasca is a town located about 9 kilometers from the Port of Civitavecchia. This coast strech is beyond doubt one of the most suggestive and interesting one from a naturalistic point of view. The continuous sea erosion has created an indented beach formed by small bays and creeks, ideal for snorkeling lovers, thanks to a very beautiful rocky sea bottom, natural habitat for a number of fish, shellfish and molusc species.
Opposite to the coast, inland, there is a splendid pine forest that in summer offers helter from heat and where you can organize a nice open air picnic with your family.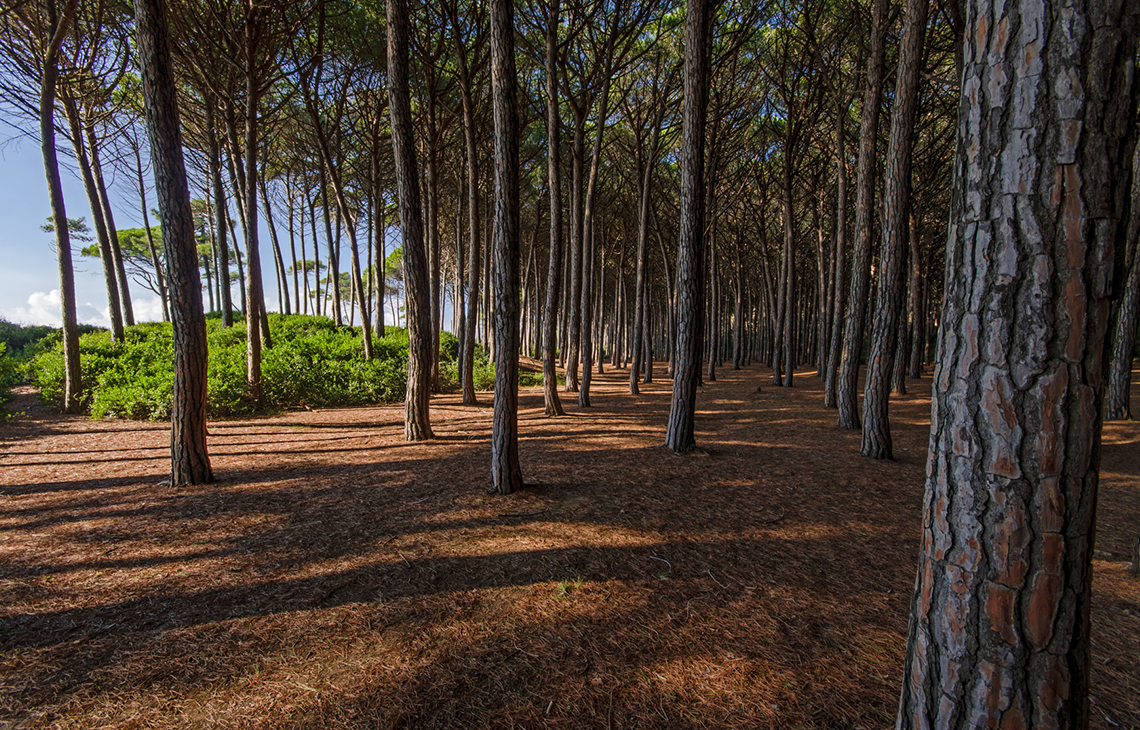 8. THE MARKET
Civitavecchia Market, also known as San Lorenzo Market is located in the heart of the historic city center, around Piazza Regina Margherita. It is here where every morning citizens come to buy fresh food products, such as fruit and vegetables, as well as to the well-known and blooming Fish market, flagship of the city.
Visiting the area of the market is a pleasant and fun experience. In the morning, the area is especially busy: here, in addition to the market stalls you can find many bars, pizzerias and shops.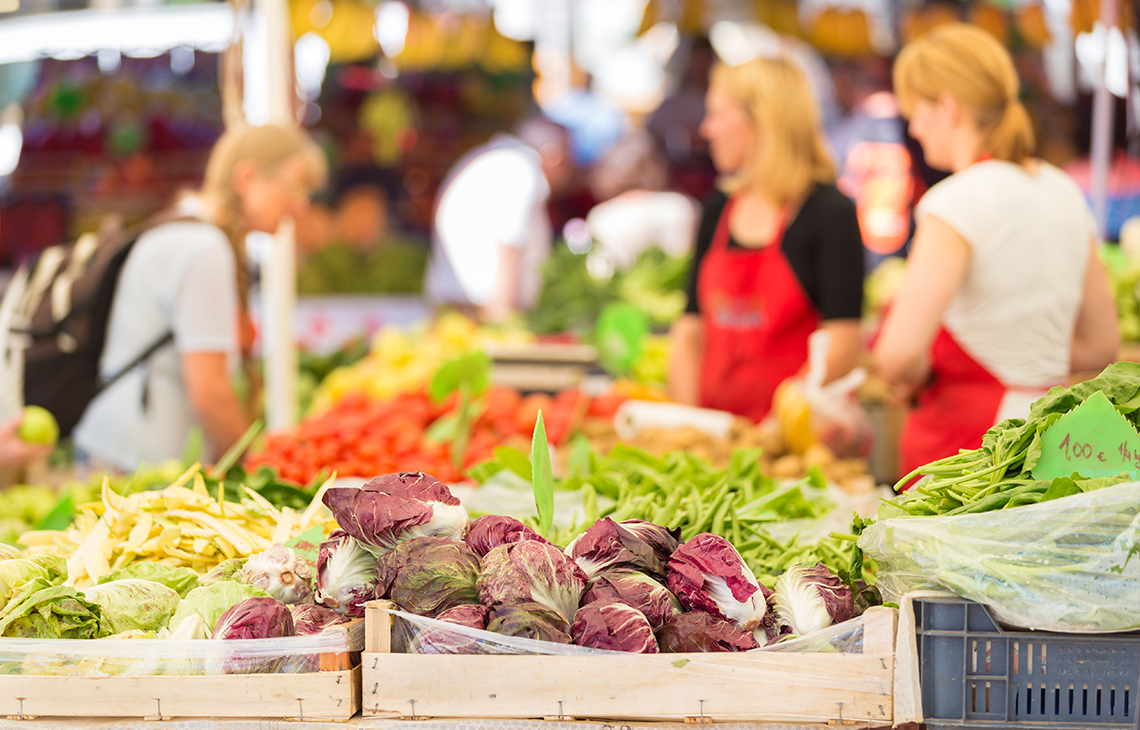 9. CIVITAVECCHIA CATHEDRAL
The Cathedral of Civitavecchia, devoted to Saint Francis of Assisi, is the main church of the city. Destroyed during the second world war, the church was rebuilt in 1950 by architect Plinio Marconi.
Outside, it presents a solid and elegant structure, decorated with 2 big statues on the tympanum representing St. Francis of Assisi and St. Anthony of Padua, while inside it has only one nave, where you can admire precious works of art, like the Nativity attributed to Domenico Zampieri known as Domenichino.
Seat of the Diocese of Civitavecchia and Tarquinia, since December 13, 2015, the Cathedral of Civitavecchia opened its Holy Door in occasion of Pope Francis' Jubilee of Mercy. On that occasion, the entrance gate was restored with the specific plaque of the Jubilee.
10. SEAFOOD RESTAURANTS
Civitavecchia offers to tourists and passing visitors a wide array of possibilities regarding restaurants.
It is possible to find restaurants to suit all tastes and budgets, but it must be said that, just like in any true sea city, the real speciality are seafood restaurants.
Traditional cuisine is necessarily bound to the sea and there are many typical fish dishes like Civitavecchia's Fish Soup, "Fettucine allo Scoglio" (long fresh pasta with seafood), Civitavecchia's Poached Baby Octopuses, Periwinkles, Filled Calamari and much more. Try it out yourself!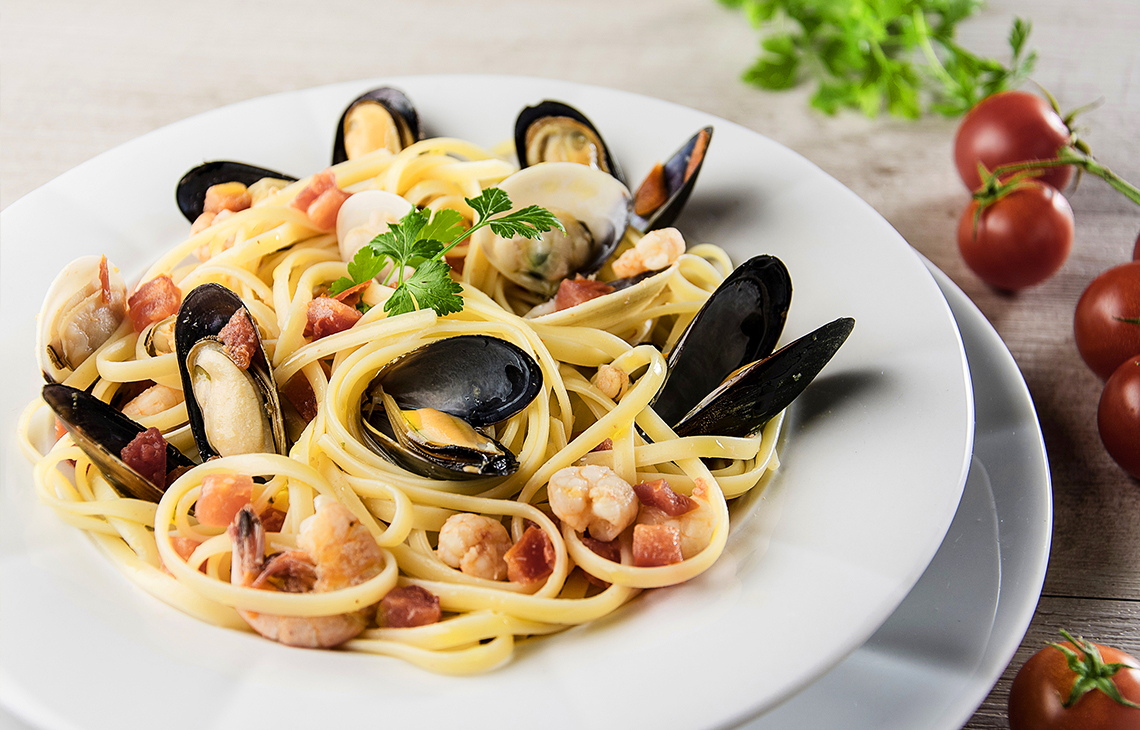 As you can see, there are many things to do and see in Civitavecchia! Without claiming to be in any way exhaustive we have prepared for you this short gratest hits with some stops that we consider to be essential to get a panoramic view of the city, aware that Civitavecchia is much more than that.
Have we forgotten anything? We await your comments and recommendations: any suggestion is welcome!
Share this post with your friends and follow us on Facebook, Twitter and Google+ to keep posted.
Useful information
Civitavecchia

HOW TO GET THERE