Wonder of the Seas,the largest cruise in the world, arrives at the Port of Civitavecchia
The Wonder of the Seas, the largest cruise ship in the world, will call at the port of Civitavecchia in May. Check out all the details, information and features of Royal Caribbean's latest marvel.
Following the successful arrival of the Harmony of the Seas and the Symphony of the Seas, the Wonder of the Seas will arrive at the port of Civitavecchia in May 2022.
The works for the construction of the ship began in 2018 in France and were completed a few months ago.
The beautiful Royal Carribean cruise ship, measuring 362 meters long and 62 meters high, sailed a few days ago from the port of Fort Lauderdale.
The port of Civitavecchia will be its first stop in Italy!
Let's find out more details…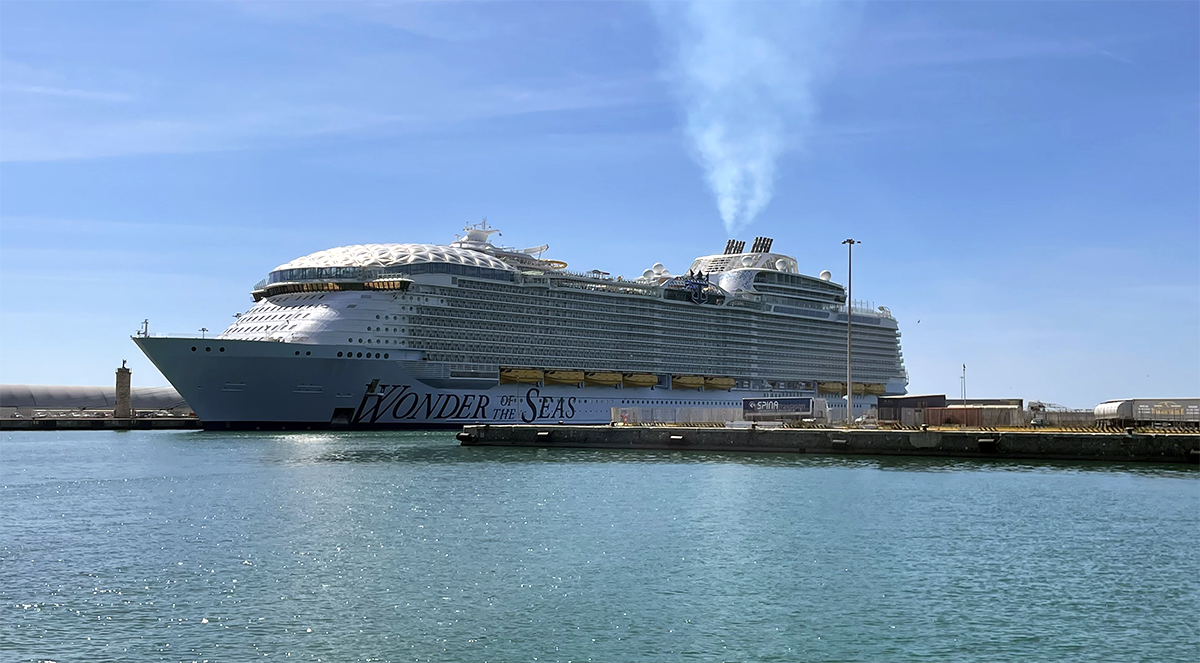 Wonder of the seas: Features
The Wonder of the seas cruise ship offers:
19 pools;
20 restaurants with different dining options;
24 elevators;
8 extra luxury neighborhoods;
1 park with 10,000 real trees (comparable to Central Park);;
1 mini golf course.
There are also numerous other attractions, such as The Ultimate Abyss, the tallest slide at a cruise ship. Or the Wonder Playscape, an underwater world full of slides, climbing walls and games: a real dream for children!
This is certainly a great sign of recovery for the cruise sector and the port of Civitavecchia!